Carrie Henn is one of the few people who gained international recognition and won a coveted award for her performance in her debut film, Aliens. The then-10-year-old American former actress played the role of Rebecca 'Newt' Jorden in the 1986 American film, written and directed by James Cameron and went on to win a Saturn Award the following year for her exceptional portrayal of her character. Despite having a great introduction into the movie industry, Carrie chose not to build a career in acting but rather pursued teaching.
Who is Carrie Henn?
The former child actress was born Caroline Marie Henn on May 7, 1976, in Panama City, Florida, in the United States of America. In the mid-1980s, she moved with her family to England following the transfer of her father, who was a non-commissioned officer in the US Air Force, to the United Kingdom. They settled at RAF Lakenheath where her father was stationed and she attended an elementary school there.
Around this same time, the casting director of the science fiction action horror film Aliens was struggling to find a child who would fit into the role of Rebecca "Newt" Jorden. He had already auditioned hundreds of children but the majority of them ended up smiling after saying their lines because they had acted in commercials and were used to finishing their dialogue with a smile.
As fate would have it, the casting agents spotted Carrie in her school's cafeteria and subsequently, she was auditioned severally for the role, first in her school and later in Pinewood Studios in Iver Heath, Buckinghamshire, London. As a result of her outstanding performance, Carrie Henn was selected for the role of Newt out of 500 children, the fact that she had no prior experience in film notwithstanding.
The film turned out to be a huge success, earning two Academy Awards and eight Saturn Awards. On the other hand, Carrie's performance also earned her that year's Saturn Award for Best Performance by a Younger Actress in 1987 and the accompanying popularity. However, ever since then, Carries has never appeared in another movie or TV series production.
Continuing her education, Carrie attended Atwater High School, a secondary school in Atwater, California, United States. She graduated in 1994 and later enrolled into California State University from where she graduated in June 2000 with a Bachelor's degree in Liberal Studies and Child Development.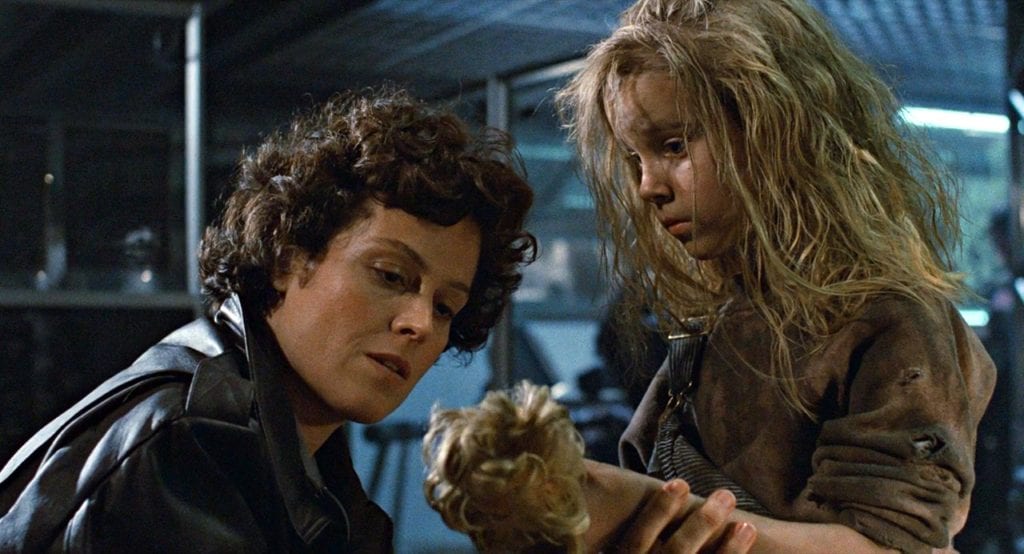 See Also: Hanna Alström – Bio, Facts, Husband, Movies and Family of The Swedish Actress
Family Details
Carrie Henn is the daughter of Roseleen and Master Sergeant Kenneth Henn. While her father worked in the US Air Force, her mother left her job as a nurse to take care of the family. She has a brother named Christopher Henn, who also played her older brother in Aliens. Sadly though, the scenes he appeared in were removed in the final cut and is only available in the special edition of the film.
Now married with a child, Carrie met her future husband, Nathan Kutcher, as an undergraduate at California State University and on the 2nd of July 2005, they got married. She lives with her husband, who is a police officer, near Stanislaus, California.
Where Is The Actress Now?
Speaking about where life took her after filming Aliens during an interview on Episode #85 of the AvPGalaxy Podcast in May 2019, Carrie Henn said shortly after the filming was over, her dad was moved back to a station in America and consequently, the whole family moved with him. Having settled in California, she thought of doing something with acting but on second thought, she decided against it because she wanted to be a 'normal child'.
Although she did not pursue acting, Carrie Henn has appeared in a number of documentaries related to the Alien franchise and these include Alien Evolution, The Alien Saga, The Making of Alien 3, and Superior Firepower: The Making of Aliens, all of which she featured in from 2001 through 2003. Before this time, she had appeared in the documentary, The Making of True Lies, in 1994.
In June 2006, she was in attendance at the San Diego Comic-Con for 30th Anniversary reunion of the Aliens cast members. The former child actress was later seen in the 2013 TV series documentary Cinemassacre's Monster Madness. She was also supposed to play the role of Anne Jorden in a fan film, Alien Identity, in 2015 but the film production was stopped following a cease and desist letter sent to the film producers by 20th Century Fox. The following year, Carrie made a guest appearance on the talk show, Today.
There are still chances that Carrie Henn might grace our television screens again as she has declared her wish to do a Quentin Tarantino film. Meanwhile, at the moment, she is living her childhood dream of becoming a teacher at Shaffer Elementary School.