Carol Kane has been as one of the most influential Hollywood figures of the past century and has inspired thousands of actors and on their way to a Hollywood career. that period, the Jewish- American actress has starred in no less than 162 films, TV films, and series. Kane's body of work is an extensive filmography that cuts across stage plays, movies, and TV shows with some significant performances in Hester Street, The Princess Bride, and Annie Hall. She is the recipient of several notable including two and an Academy nomination.
Carol Kane's Earliest Days in Acting
Carol Kane's career began after her from HB Studio where she theater. Living in New York City at the time, she made her first appearance in a 1966 production of The Prime of Miss Jean Brodie.
Though she would make her screen debut in the early 70s, Kane has appeared in a number of other stage productions, both Off-Broadway and Broadway plays including The Debutante Ball, Family Week, A Woman of Mystery, The Effect of Gamma Rays and several others.
Between 1971 and 1973, she appeared in at least four films where she played minor roles. They include Carnal Knowledge, which was her debut film, Desperate Characters, Wedding in White, and Hope to Die, and The Last Detail. However, the released version of Hope to Die did not have her scenes featured in it.
Though Kane describes those early years as unrewarding, she admits that they did prepare her for the next three decades of career success she enjoyed.
Her Big Break With Hester Street
Kane's big moment came in 1975 when she starred as Gitl in the romantic film Hester Street. The film is based on Abraham Cahan's novella Yekl: A Tale of the New York Ghetto, published in 1896.
In Hester Street Kane portrayed a naive, newlywed Jewish immigrant based in New York, Gitl, who worked tooth and nail to adapt to her husband's lifestyle. According to sources, she auditioned for the role six times before landing it.
The actress would reveal herself that the project involved a lot of research and practice on her part to get it just right. Little wonder her incredible performance earned her an Academy Award nomination for "Best Actress in a Leading Role" at the 1976 Academy Awards, marking the beginning of greater things to come
Playing Rose In Norman Loves Rose
Carol Kane starred in several other movies, but her next big gig came in the Australian comedy film Norman Loves Rose (1982). Set in Australia, the film features an unsatisfied wife, Rose (portrayed by Carol Kane), married to a clod dentist who remains incapable of fulfilling her emotional needs.
Desperate for a child, she gets wound up in an affair with her much younger brother-in-law, Norman (portrayed by Tony Owen). Carol Kane gave a befitting performance which earned her a nomination for AFI Award for Best Actress in a Leading Role.
Within the same period, however, her TV career started to blossom fast. One of those appearances earned her a reputation that would last for decades.
Kane's TV Success On The Series Taxi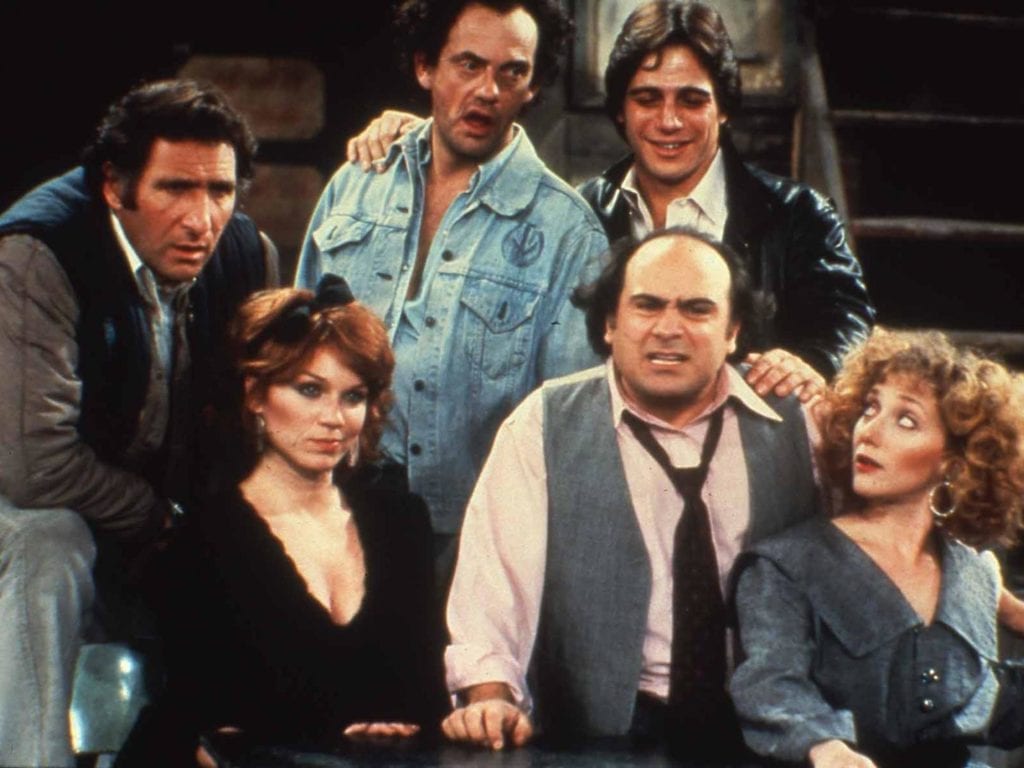 From 1980 to 1983, Carol Kane starred as Simka Dahblitz-Gravas, the wife of a cab driver, in the American sitcom TV series, Taxi. It tells the story of the day-to-day lives of a group of New York City-based taxi drivers and the abusive dispatcher.
Her witty performance on the series later won her two Emmy awards (for Outstanding Lead Actress in a Comedy Series and Outstanding Supporting Actress in a Comedy, Variety or Music Series) and a Medallion Award (which she shared with the other cast members).
For the same work, Kane was also nominated for the 1983 Golden Globe Award for Best Performance by an Actress in a Supporting Role in a Series, Mini-Series or Motion Picture Made for TV and a TV Land Award for Most Wonderful Wedding (2006).
Another Emmy Nomination on Chicago Hope
Only a few actors can boast of maintaining equal momentum both on the big and small-screen and Carol Kane counts among them. Whether or not her role is a major one, Kane still gives an outstanding performance, such was the case with her guest role as Marguerite Birch in the 1985 medical drama TV series, Chicago Hope which earned her next Emmy nomination.
In the 6 series and 141 episodes that it ran, Chicago Hope was set in a private charitable health facility based in Chicago, Illinois. The medical drama TV series originally aired on CBS from September 1994 to May 2000.
Carol Kane's role as Marguerite Birch came in the episode titled "Stand" and for it, she got nominated for Outstanding Guest Actress in a Drama Series at the 1996 Emmy Awards. In total, Chicago Hope was a buffet of awards.
The series has received over eighty-seven nominations and won sixteen Awards; including seven Emmy Awards and a Golden Globe.
Over the last 50+ years, Carol Kane has been a popular face on stage and screen. From Netflix's Unbreakable Kimmy Schmidt to The Princess Bride to Gotham, Kane has seen and done it all. Although most actresses of her generation are gradually stepping on the brake pedal, Kane is showing no signs of stopping.
Not with her appearance (as Mallory O'Brien) in the 2019 film The Dead Don't Die or her project with Al Pacino in Amazon Prime's series Hunters which premiered in February 2020. In Hunters, Kane portrays Mindy Markowitz, a Nazi hunter who, together with her husband Murray (Portrayed by Al Pacino), work as weapons experts.
The last fifty years of Kane's acting career has been a back-and-forth between drama and comedy. The reason is not farfetched. As a Hollywood veteran, Kane has been on all three popular acting platforms, Theater, Film, and Television.
In Taxi, she brought her comedic skills to the fore while in Chicago Hope she seamlessly switched to drama. Playing Mindy Markowitz in Hunters meant that she put on an unusual badass persona and read extensively about the events leading to the secret government program that pushed former Nazis to the US (a.k.a Operation Paperclip). Such adaptability has been the crux of her lasting success in the industry, she says.
What We Know About Her Marital Status

Carol Kane's love life is sort of out of the normal. There are reasons flying around the net that the actress's decision to remain single may be more of a personal decision as opposed to the results of some natural causes.
Carol Kane has never been married and neither does she have children. The veteran actress has spent over five decades in the industry as a professional actress and has only ever been known to date a single man, Woody Harrelson, with whom she was romantically linked in 1986. After dating for a while, they reverted to being friends and have remained so ever since. The reason behind their split has never been brought to light.
Why Carol Kane chose to remain a single woman is anyone's guess but she has so far lived an accomplished life, with the only recognizable deep personal relationship being the one with her dog, Johnny, and her mother.