While Primetime TV Shows rightly get plenty of the popularity and praise from the media and Hollywood fans alike, there are plenty of talented actors and actresses who get to strut their stuff on the other side of the day on Daytime television via soap operas. Of these many actors, Cait Fairbanks is one and she has been appearing on The Young and the Restless since 2017.
Although she began appearing on the soap opera in 2017, Cait has been an active member of the industry since 2006 and has made appearances across a number of Primetime TV shows like Everybody Hates Chris, Two and a Half Men, and CSI: NY. Take a look at Cait Fairbanks' career, her life and every other thing you need to know about her below.
Cait Fairbanks Biography
Cait Fairbanks was born on the 29th of July, 1993 in New York City to her parents as one of the family's two children. She was born Caitlin Elizabeth Baunoch.
She started her journey in the world of acting at the tender age of eight when she began to appear in several stage productions. For a long time, she continued to perform in different stage productions, including the musicals, 13 and Heathers The Musical.
After a long time of working on stage, Cait began to explore the possibility of an on-screen career and following a couple of auditions, she got her first chance in 2006, when she appeared as Gabby Walsh in a TV documentary, Untold Stories of the ER. She continued to make small appearances in various productions such as CSI: NY, Everybody Hates Chris, Lincoln Heights, Two and a Half Men and a couple more others well into 2016 when she appeared in K.C Undercover as Ursula Witt in her very first recurring role, starring in two episodes of the show.
Cait Fairbanks has mostly appeared in television programs and so far has limited appearances in film productions. Some of her film credits are The Red and a minor role in Speak Now, where she played an unnamed character.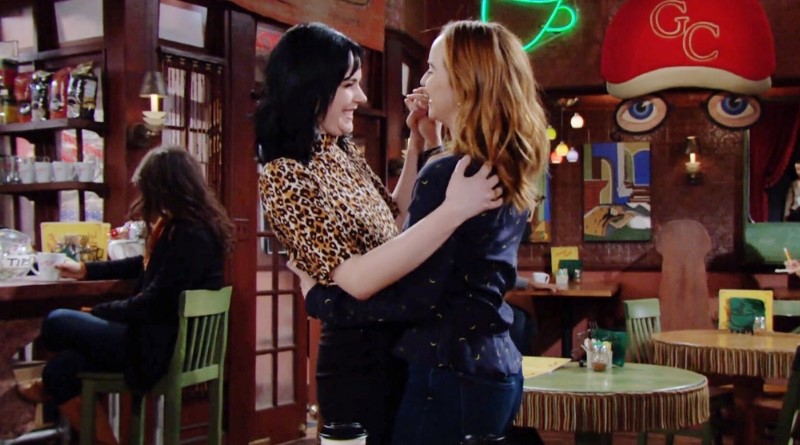 Fairbanks' years of hard work and persistence in Hollywood finally paid off in 2017 when she was cast in the CBS soap opera, The Young and the Restless as Tessa Porter. She has continued to play the role ever since and has appeared in over 200 episodes of the show. Cait has been recognized for her performances with at least two award nominations from the Daytime Emmy Awards.
Outside of acting, Fairbanks is also a singer and a songwriter and has been known to post some of her work on Instagram and on SoundCloud via an eponymously named account.
Cait Fairbanks' Net Worth
For all the benefits about being an actress, from fame to the glamour to the creative expression, one of the biggest reasons to become an actress is the lucrative nature of the profession and Cait Fairbanks has expressed that within her short time of being an actress.
Although for a long time, she appeared only in minor roles in various TV Shows and a couple of films, it wasn't until 2017 that she got her biggest and most consistent role yet as Tessa Porter which has provided a consistent source of income and enabled her to build a personal net worth estimated at $500,000.
Does She Have A Boyfriend or Is She Married To A Husband?
Everything appears to be going well for Cait Fairbanks, both professionally and personally. At the personal level, she is in a relationship with a man named, Cary Singer, whom like many of the people dearest to her, has made several appearances on her Instagram page.
The couple is believed to have begun their relationship in 2016, just before Cait got her most popular role yet as Tessa Porter in The Young and the Restless. They don't have any children at the moment but Cait Fairbanks is a dog lover and has a dog named Millie.
See Also: Genie Francis – Biography, Age, Daughter, Husband, Family, Net Worth
Who Are The Parents?
If you take a quick stroll through Cait Fairbanks' Instagram page (@caitfairbanks), you are likely to find a bunch of evidence about how much Cait loves her family.
Although the love she shares for them is apparent, details about her parents do not share the same status. So far, all we know is her father is named David while her mother's name remains unknown. Her dad is a musician.
We also know that she is one of at last two children born to the family, with the other named Michael, who is an avid adventurer.