The life of Bryan Silva is a clear indication to the world that stars can be birthed even in the oddest of places. Silva, a popular vlogger, aspiring rapper, and porn star, started his enterprising career from the lowliest of places- his bathroom. The internet personality has managed to create a unique identity that attracts people from different ethnic divides.
Silva operates an account on popular video hosting service, Vine, which boasts of huge followership. The porn star was launched into limelight with the streaming of his videos, which are notable for their adult content. One of his videos recorded tremendous success, generating over 450,000 views. Bryan, self-described as the 'King of All Trades,' is also a professional bodybuilder, a skill he picked interest in while serving his jail term in a juvenile prison.
More so, that was not the only time the Vine personality has been to jail as over the years, he has gotten himself into a lot of controversial issues. Many have wondered what is the underlying reason for his nonchalant attitude, and he seems to be getting into more troubles irrespective of the jail terms he has faced. Let's find out.
The Real Reason Behind Bryan Silva's Arrests and Jail Sentences
Bryan Silva is not different from other celebrities in America who have experienced their fair share of controversies, especially those created by the stars themselves. In Bryan's case, he has been in and out of police custody since he was a teenager. I guess that is pretty much where his legal woes started from. Since then, the Vine star has been arrested on multiple occasions for a variety of offenses.
The initial reason he was arrested for was for breaking-and-entering his high school principal office and assaulting the man. Silva bagged 3 years for his crimes in a juvenile prison. However, on a brighter side, the prison turned out to be a redefining moment in the life of the aspiring porn star. He got his GED certification and started his bodybuilding enterprise while in prison.
Several years later, the Vine personality was jailed once again, but this time around, the charges were more severe, and he had a longer jail sentence. The incident that led to his arrest took place sometime in 2016 when the X-rated film star was arrested on fresh charges of illegal possession and brandishing of firearms. He was given a 6-year jail term, which included 5 years for possession of firearms, 12 months for brandishing the weapon, and 86 days for contempt of court. However, Silva served only two years off his sentence, after 4 years was suspended from it.
More so, in January 2016, there was an instance of where he was arrested by the police for pointing a loaded gun at his girlfriend. According to reports, Silva held his girlfriend hostage in his home, and she had to call the police. However, the Vine star resisted arrest when the police arrived at his place, but they finally manage to arrest him.
What Is The Net Worth Of The Vine Star?
Bryan Silva's prowess as a rapper has been adjudged ordinary in many quarters. Despite this, his music has managed to go viral, inspiring a lot of remakes and parodies on social media. Silva's acclaimed hit 'Gratata' received a lot of critical acclaims and has been the object of several parodies. The rap star describes his music genre as freestyle, adding that he has been a street musician since he was 8 years old. His songs, no matter how odd they may seem, have generated a good number of followers for him. Bryan also takes a special time in dissing his haters on his tracks.
Bryan Silva is also well known as a bodybuilder. He found this new profession while he was serving his prison sentence. He took his bodybuilding career beyond the prison walls after completing his sentence. Since then, he has carved a niche for himself as a professional bodybuilder. Many of his colleagues in the fitness industry consider him too skinny to be a bodybuilder. But this has not in any way deterred him from aggressively growing his career.
As of now, the internet sensation has not only achieved celebrity status but a considerable amount of wealth also. In 2018, Bryan Silva's wealth was said to be in the region of $100,000 to $1 million, although it is believed to have gone up, and currently, it is in the range of $1 million to $5 million. A significant portion of his fortune is gotten from his social media activities. However, Bryan also gets a few dollars from endorsement and advert deals. More so, as a porn star, the Florida native earns as much as $7,000 per gig.
See Also: What Is Devan Key Known For How Tall Is He And Who Is His Girlfriend?
Understanding Bryan Silva's True Sexuality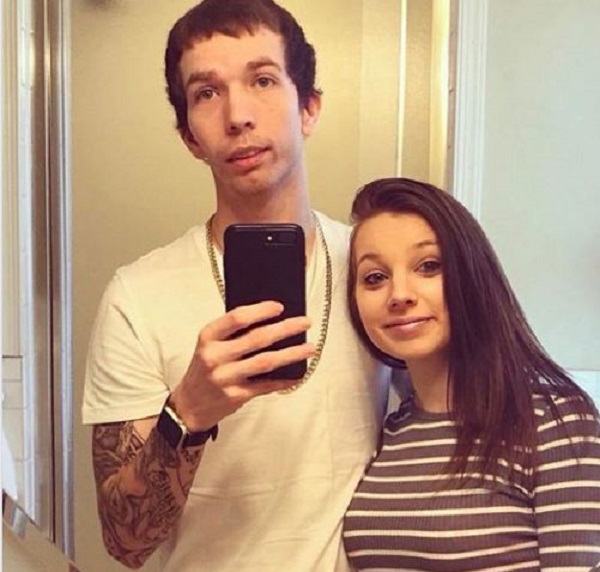 The sexuality of Bryan Silva has become a very controversial issue over the years. Although he has been open about dating women, and on Valentine's Day in 2018, he even posted a picture of himself and a lady. Some reports suggested he and the girl in question, Lisa, were married. Well, the rumors have not yet been proven or authenticated.

However, despite his public show of affection for Lisa, many still believe that the Vine star is gay. One of the underlying facts that imply that Silva is gay was when he ventured into acting gay porn. The porn star took to his social media platforms sometime in the past to announce that he was going into acting gay porn. From what we were able to gather, he went by the alias 'Max Payne' in the gigs that he did. We also found out that he had worked with some top adult film production companies like Corbin Fisher, Helix Studios, and Next Door Studios.

Well, this got a lot of tongues wagging, and the rumor about him being gay gained more grounds. However, according to Bryan, he revealed that he adopted the trade because he felt the need to stand out and succeed.

Fact Check: We strive for accuracy and fairness. If you see something that needs updating,