To the greatest surprise of fans and the general public, Brody Jenner – The Hills: New Beginnings star, exchanged marriage vows with blogger Kaitlynn Carter while the duo was in Indonesia together in June 2018. Though their relationship has spanned for five years prior to tying the knots, people found it hard to believe that our dear hard-partying bachelor would ever bring himself to say "I do" to a woman. This is exactly why it came as no surprise that the announcement for their split followed in August the next year.
Their union did not only appear to sit on shaky ground prior to break-up, but the ensuing drama is beginning to sound like something straight out of an episode of Keeping Up With the Kardashians. Now, fans can't help but wonder: which part of the relationship is real and which is fake. This question begins to intensify after Miley Cyrus and Carter were spotted in Italy kissing shortly after the singer's announcement of her split from her husband Liam Hemsworth. We cannot say that we were not shocked, but we are asking, what led to this?
Wait, Kaitlynn Carter and Brody Jenner Were Not Legally Married?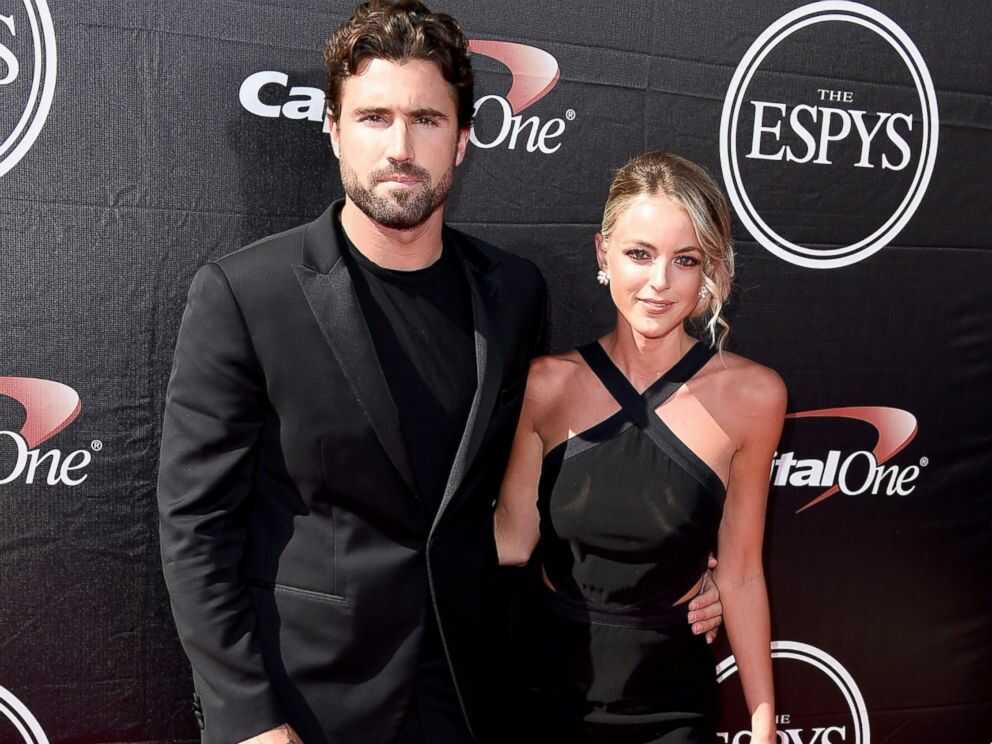 Debatably, the most shocking information to emerge about Carter and Jenner's split is that the duo never lawfully married. This is due to the fact that they neglected to get a marriage license in the US after exchanging marriage vows in Indonesia. In addition, a source told Us Weekly in August 2019 that The Hills: New Beginnings star was purportedly hesitant to go through with their marriage arrangement – this report was backed up by his former – friend, The Hills villain Spencer Pratt.
According to Pratt, Jenner feared that his girlfriend was a mere gold digger. Pratt also told Cosmopolitan that he was aware of the fact that their marriage was not real. He added that he asked his friend about it and the answer he got from Brody Jenner was that "he didn't want to marry Carter because he doesn't want her to get her hands on Linda's money." (Jenner's mum, Linda Thompson, was the wife of music producer David Foster, and is reportedly worth the sum of $10 million).
But of course, we cannot categorically say why the duo was averse to legalizing their marriage. It might have slipped from their minds or it might be that they had issues with the paperwork. Whatever be it may, we would be forgiven for wondering whether this particular legal detail played a major role in their eventual split. However, there may still be other factors involved.
Did Carter Use Broody Jenner For Fame?
After it came to light that Brody Jenner's marriage to Carter was never legalized, people started raising questions concerning their union. Was it all for the show? However, Spencer Pratt – Jenner's former BFF seems to know more about this possibility. Pratt accused Carter of going after Jenner for fame. Jenner's former friend never openly accused the blogger of being a clout chaser, but according to him, Carter could only boast of 95 followers before she commenced a relationship with the reality TV star, but she is presently an influencer.
Interesting to note that fans seem to agree with Pratt as one called Carter a big clout chaser in a tweet. Another addressed Jenner, telling him to cut the blogger loose as she is using him for fame.
The Couple Never Agreed on Having Kids
Whether to have children or not is usually a big issue in marriage, and we can say that Carter and Brody Jenner are quite familiar with this sentiment. This is due to the fact that they constantly disagreed about starting a family. According to the grapevine, the handsome reality star was averse to having kids while Carter was all for the idea of starting a family.
Until their split, Carter never swayed from her stand on starting a family and always believed that her spouse would eventually see reasons with her, but he never did. Obviously, this shouldn't be any of our business but fans can't help but wonder whether it is their different stands about having children that caused their split.
Kaitlynn Carter and Miley Cyrus' Purported Relationship
Shortly after Carter and Brody Jenner's separation in August 2019, we experienced a media frenzy when the former wife of Jenner was spotted kissing Miley Cyrus, the ex-wife of Liam Hemsworth. The two newly single women were pictured in a cosy embrace – a moment that was also noticed by Brody Jenner. The duo appeared to be quite close which led people to wonder exactly how long they have been seeing each other.
According to a recent report, Carter's ex-spouse was aware that the two ladies were romantically involved before it became public knowledge, and he seemed to have no problems with it; he was even supportive of it. The report also claims that the ladies have been friends for years, but started developing romantic feelings for each other recently.
While we now assume that the blogger and Cyrus were having a dalliance, neither of the two ladies involved spoke up to confirm these assumptions. The real status of their relationship notwithstanding, Carter and Cyrus were spending quality time together and were reportedly staying together, People said. We will have to wait for the duo to decide to address the speculations, but for the time being, they appear to be keeping silent while having fun.
There Seems To Be No Love Lost On The Part Of Brody Jenner
From what is obvious, Brody Jenner did not cry his eyes out over the end of his marriage; he seemed to be taking it pretty well. We take this stand because it was barely one week after the news of his break up went public that news equally broke that he was reportedly dating model Josie Canseco.
Reports have pointed to the possibility of Jenner being happy to end his marriage with Carter. But who is to say what is going on in his mind. We can only wish both of them well in their individual endeavours.
Carter And Cyrus' Eventual Split
Even without confirmation of their relationship coming from either of the ladies, news about their split made the headlines in September. The report also stated that Miley Cyrus has long moved on with Cody Simpsons. On her own part, Carter expressed her gratitude to her recent dalliance for opening her eyes to an unexplored part of her, and for inspiring a totally new realm of self-discovery.
Brody Jenner's ex-spouse continued by saying that though the media has always referenced her recent relationship as a same-sex affair or a mere 'summer fling', it was way above that. To Carter, it was a profound and insightful journey of self-discovery. She said it was the first time that she became oblivious of the norms and listened to herself, and in the end, she lived.
Read Also; Is Charles Pol Gay, Dating or Married? What Is His Net Worth?
Brody Jenner And His Ex May Be Heading For Reconciliation
This spark of fresh hope became a reality when the former couple shared photos from their trip to Bali. They went to Bali individually to celebrate the marriage of their friends but got reunited on their return trip to LA.
From what we gathered, the duo has not been able to stay apart and eventually returned to each other's arms. The pictures posted on Instagram by Brody Jenner were three in number, depicting the former couple sitting together on the plane back to LA and talking jokingly about the coronavirus pandemic.
Carter has equally been uploading similar photos of them on social media. This latest news about the reality TV star and his ex brings so many questions to the fore. Are they really coming back together? Will they legalize things this time around? What about the purported same-sex relationship between Carter and Cyrus, did it really exist, and is it over?
Brody Jenner has since dated Allison Mason and Josie Canseco, has he called it quits with them? We lack answers to all these questions and more, but time will tell.