Brian Williams is an American journalist, whose net worth is estimated at $40 million. Williams is best known as the former anchor of NBC flagship evening news program "NBC Nightly News". After being fired from NBC following his "misremembering" of events on his coverage on Iraq War 2003, he now works for MSNBC, an NBC sister channel as the chief anchor and managing editor of the breaking news coverage. Read on to discover more.
Brian Williams Net Worth: Brief History
Brian Douglas Williams was born on May 5, 1959 in Ridgewood, New Jersey into a staunch catholic family. For the early 9 years of his life, he grew up in Elmira, New York and later Middletown, New Jersey. Williams attended a New Monmouth Roman Catholic High School Mater Dei High School during which he served as an Editorial Editor for the school's newspaper and also volunteered as a firefighter at Middletown Township Fire Department. He attended college at Brookdale Community College but was later transferred to The Catholic University of America and later The George Washington University. However, Williams never gradated from college as he opted instead to enter the work force- a decision he has since openly declare he regrets.
After dropping out of college, Williams became an intern in the White House with the President Jimmy Carter's administration.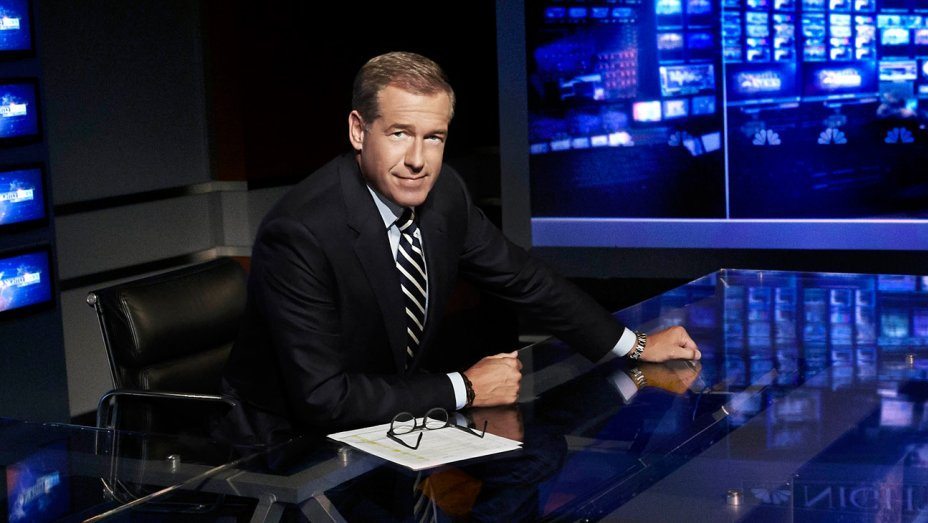 Brian Williams Net Worth: Journalism Career Beginnings And Breakthrough
Brian Williams' first job as a journalist came in 1981 at Pittsburg, Kansas station KOAM-TV. In 1982 he worked for Washington's WTTG. After working for Philadelphia's WCAU, he began working for New York's WCBS in 1987. At WCBS, he won his first ever Emmy Award for his outstanding reporting on the stock market collapse. After another 6 years of outstanding reporting, Williams got his breakthrough in 1993 when he landed a job at NBC.
His early role at NBC was as anchor of the national Weekend Nightly News and as White House Correspondent. Three years later in 1996 he got promoted to serve as anchor and managing editor for both CNBC and MSNBC program "The News with Brian Williams". For his role, Williams received a salary of $8 million. Fast forward to 2004, Williams' career got another breakthrough as he succeeded Tom Brokaw to sit at the helm of NBC's flagship program "Nightly News". His salary surged to $10 million by 2006, and $13 million by 2014.
Some of the outstanding moments of his career with NBC was his coverage of The Hurricane Katrina which received huge raves from critics accompanied with variety of awards for him as a reporter and for the Network thus increasing its ratings and credibility. Under Williams' tutelage, News Nightly became the highest-rated news program beating its ABC and CBS main rivals according to Nielsen ratings.
Williams is also an acclaimed political journalist who have moderated 8 presidential debates. He has received 12 News & Documentary Emmy Awards, a George Foster Peabody award and an honorary award from Ohio State University.
Brian Williams Net Worth: Scandal And Comeback
The credibility and integrity Williams had built for himself over the years as a journalist was thrown into jeopardy in February 2015, after it was revealed that he had made false statements about his reporting on the 2003 Iraq War. Williams first spoke of the experience on Dateline NBC and later on David Letterman's show and an Alec Baldwin-hosted podcast.
The Emmy winning broadcaster stated that a helicopter he was in alongside US soldiers was hit by rocket-propelled grenade (RPG) and forced to make an emergency landing. However, in 2015, a US soldier revealed that though they were forced to make a landing, Williams was not in the particular helicopter that was hit but in another following behind. It was revealed that Williams had made contradictory statements over the years about the incidence like in 2007 when he stated that he "looked down the tube of the RPG" that was fired at them.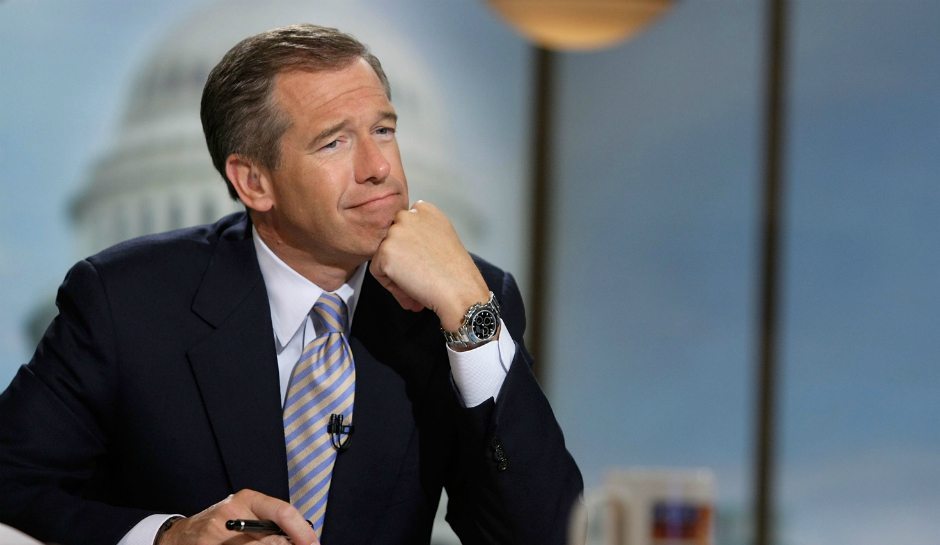 Crews of the helicopter disputed this saying that the target helicopter was 30 minutes away from the one that carried Williams. In 2015, another crew member revealed that Williams' helicopter did sustain fires but was from small arms fired rather than an RPG. Williams later apologized for misrepresenting the events. The revelation was ensued by a toungue-lashing on social media causing NBC ratings to plunged by 16%. Williams was suspended for 6 months without pay in February 2015, despite having just signed a multi-year multi million contract months before to continue at the helm of the show. He was later fired! and replaced with Lester Holt.
Brian Williams returned to MSNBC as its Breaking News Chief Anchor in September 2015 and in January 2016, he became the Chief Elections Anchor for MSNBC. Williams debuted his new nightly and political-focused program entitled The 11th Hour with Brian Williams on September 6th, 2016. Williams looks to regain the reputation he has lost via the program. And if ratings are anywhere near his previous NBC Nightly News, he could ink another multi-million contract. Goodluck! to him.
Brian lives with his wife Jane in a $2 million mansion in Connecticut. The 3,448 square feet colonial-style home sits on a 2.5 acre and includes 4 bedrooms, 4 bathrooms and a pool. The couple are parent to Hollywood actress and Yale alumnus Allison Williams who stars on HBO's Girls.