Over the course of her career, Brett Somers succeeded in creating a lasting legacy. She was an actress and television personality, perhaps, best known as one of the finest panellists on CBS' Match Game, which happened to be among the popular game show for a greater part of the 1970s.
As an actress, Brett is most popular for playing Blanche Madison on the sitcom, The Odd Couple, which aired on ABC from September 24, 1970, to March 7, 1975. She continued to appear in several other notable productions until her retirement in 2006. However, prior to her withdrawal from the screens, rumours of her suffering from cancer started spreading but the actress refuted such talks, saying she's hale and hearty. Sadly, the fears of most of her fans were justified when she was diagnosed with the disease in 2004.
A Highlight Of Her Exploits & Legacy As A Screen Star
Although the actress was popularly known as Brett Somers, she was actually given the birth name, Audrey Dawn Johnston. She was born on July 11th 1924, in New Brunswick, Canada. Not much is known about her parents apart from the fact that they relocated from Canada to Portland Maine, in the United States, where Brett was raised.
Although details of her educational background remain vague, Brett must have gotten at least a basic education to enable her to pursue a career as an entertainer. It is recorded that at the age of 18, the youngster, who dreamt of becoming an actress, decided to leave home and settle in Greenwich Village in New York City, in order to pursue her dreams.
During her time in New York as an aspiring actress, she changed her name to Brett Somers. She took up the first name "Brett" after the lead female character in the 1926 novel, 'The Sun Also Rises' written by Ernest Hemingway, while her chosen last name "Somers" was the maiden name of her mother.
Brett Somers Started Her Acting Career As A Member of Actors Studio in the Early '50s
With a new name that she loved, Brett Somers joined the Actors Studio in 1952 and kicked off her career in theatre. Many of the appearances she made during that time were in dramatic programs such as Kraft Television Theatre, The Philco Television Playhouse, Robert Montgomery Presents, and Playhouse 90.
The actress debuted on Broadway in the play Maybe Tuesday, which turned out to be a flop but this did not discourage her as she subsequently performed other productions such as The Seven Year Itch and The Country Girl. Brett later went on to appear in a number of films, including the likes of A Rage to Live, Bus Riley's Back in Town and a handful of others.
She Appeared In Top Primetime Shows Like The Odd Couple
Her acting resume also features numerous television works as she was cast in many roles on episodic primetime television such as Have Gun – Will Travel, The Fugitive, Love, The Love Boat, American Style, The Mary Tyler Moore Show, among others. Brett also landed one of her most notable roles in the early 1970s on the ABC sitcom The Odd Couple, where she portrayed the character of Blanche, the ex-wife of the character Oscar Madison, played by Jack Klugman, who happened to be her real-life husband at the time.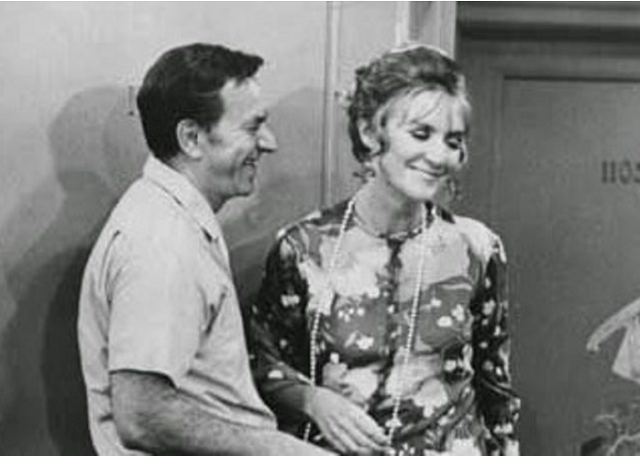 Brett Somers' Stint On Match Game And Other Shows
More so, Bret is remembered for her appearance on the popular CBS game show, Match Game which also aired in the '70s. On the show hosted by Gene Rayburn, contestants were required to match answers to questions presented by a panel of celebrities which Brett Somers was among and due to her witty remarks, she became a popular celebrity panellist on the show.
Between 2003 and 2004, Brett started her own show which she called, An Evening With Brett Somers. She also made an appearance in the 2004 PBS production, Magic Moments – The Best of '50s Pop which was anchored by Wink Martindale,
See Also: Alexis Jayde Burnett – Bio, Family, Facts About The Actress
How Rich Was Brett Somers?
During her active years in the entertainment industry, Brett Somers had a great time working as an actress and a game-show personality which must have earned hear a lot of money. However, the exact amount of her net worth prior to her death was never known. Nevertheless, during her lifetime, Somers lived quite a comfortable lifestyle which must have been sustained through her earnings as an actress.
The Actress Endured Failed Marriages
Brett Somers enjoyed a flourishing career, no doubt, but her love life was a direct opposite of that. The actress was twice divorced; she got married to her first husband, Robert Klein, after relocating to New York to begin her professional acting career. To date, it is not known when exactly they tied the knot or where the ceremony took place. Their alleged marriage lasted for a few years before it hit the rocks. Before the divorce, the couple had already welcomed a daughter named Leslie, who later died in 2003 from breast cancer.
Moving forward, the multi-hyphenate entertainer got into another relationship with actor Jack Klugman with whom she starred in The Odd Couple and by 1953, they were married. They had two sons – David Klugman and Adam Somers Klugman. According to reports, the actress and her second husband separated in 1974 but remained legally married until her death. However, it was later revealed that according to California State records, the marriage between the duo officially ended in August 1977.
Her Children Are Doing Well In Their Own Rights
All of Brett Somers' children are doing well in their chosen fields. Her eldest child and only daughter Leslie Klein was an actress popular for her role in Walk the Talk which was released in 2007, a couple of years after her death. Her first son, David Klugman, is a writer, painter, public speaker, and certified psychoanalyst. He has been in private practice for more than two decades in Nyack, New York. Brett's last child, Adam Klugman, is an award-winning media strategist and campaign consultant who lives with his family in West Linn, Oregon.
Brett Somers Futile Fight Against Cancer
Some rumours that spread online usually turn out to be true. In 2002, the rumour mill buzzed that Brett Somers was suffering from a throat ailment and many believed it to be cancer. However, the prolific actress whose voice is naturally husky refuted the claims in an interview she granted that same year.
Things returned to normal for the actress for about 2 years before she was actually struck with cancer for real in 2004. Howbeit, Brett managed to stay at the forefront of her career in spite of her deteriorating health condition for the next two years before officially retiring in 2006. She kept on fighting for her life up until September 15th 2007 when she died in Westport, Connecticut. She was aged 83 as at the time and her son, Adam Klugman, delivered the official statement that the actress died of stomach and colon cancer.