If you are a fan of Hallmark films, particularly their originals or you are a follower of Canadian television, you must have come across Brendan Penny. A Canadian actor who has been in the profession since 2003 and has starred in some of the country's most popular projects, such as Motive and Whistler.
Brendan Penny has also appeared in a couple of American projects such as Kyle XY, Supernatural and Smallville. Although Brenden Penny hasn't been able to achieve national fame across America and Canada, he has been able to create a decent career for himself thus far. Read more about the Hallmark Movies star below.
Brendan Penny Biography
There are a few things to learn about the background of Brendan Penny. The first is, he was born in 1978 in Ottawa, Canada as Brendan James Penny. Shrouded in mystery, along with his specific birth date, is the identity of his parents who are believed to have been French-Canadians. Although, it is known that he has a brother and a sister.
Among the known background information about Brendan Penny is his education history. He graduated from Fanshawe College, a college based in London, Ontario where he earned himself a Bachelor's degree in Accounting. As a result of this, Brendan grew up in both Ottawa and London.
How and when Brendan Penny developed the passion for the arts, particularly for acting, is unknown; but after his graduation from Fanshawe College, he enrolled at the Lyric School of Acting, which was based in Vancouver, British Columbia. Having moved to Vancouver following graduation, Brendan auditioned for different roles in pursuit of an acting career.
He earned his first credit as an unnamed character in Jake 2.0 in 2003. His appearance in the guest episode was the beginning of a decent career so far for the Canadian actor. Following his first screen appearance in 2003, Brendan did not star in any project until 2005 when he appeared in his first film – When Jesse Was Born, playing the character, Spanky. In the same year, he appeared in LTD. as Peter, in a main role.
Some of the roles that fell into Brendan's lap as an aspiring actor included an appearance in a major project in 2006; he was cast as the character Steve in an episode of Supernatural, the long-running show on the CW network. Living in Vancouver, where several American networks film episodes for their various shows, provided Brendan the opportunity to appear in a few American shows including but not limited to Smallville, Kyle XY and Stargate: Atlantis.
Before he became a regular cast member on the Hallmark Channel roster of films, Brendan appeared in a total of 11 television shows, which included Motive and Whistler, two shows he is most notable for. He starred as Detective Brian Lucas in a supporting role on Motive and as A.J. Varland in Whistler.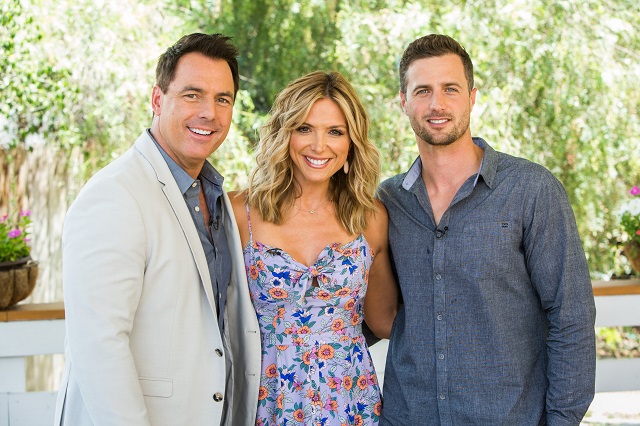 In Film, he has a decent number of credits to his name, including appearances in I Love You, Beth Cooper and Held Hostage.
Despite the limited number of credits and low popularity shows in his filmography, Brendan Penny has had two award nominations to his name – two Leo Award nominations for Best Lead Performance by a Male and Best Supporting Performance by a Male in 2007 and 2017 respectively for Whistler and Motive.
Meet His Parents
When it comes to the parents and general background information about Brendan Penny, as mentioned earlier, not much is known. All we seem to know so far is that he was born to French-Canadians. We also know that he was raised in a Catholic family. According to the actor, his parents worked as engineers.
See Also: Peter Porte's Biography, Wife, and Gay Rumors
Is He Married? Who Is The Wife?
Brendan Penny may not yet have reached the superstardom of many of his peers in his acting career, but he has been able to achieve a successful marital life. The Ottawa-born actor has been married to his wife for an impressive amount of years.
Unfortunately, the identity of his wife is one that has been kept away from the media. Despite the availability of pictures of him with his wife, her name is currently unknown to the media.
Regardless, the beautiful couple has had two additions to their family. Brendan and his wife have two children, a boy and a girl whose identities, like that of his wife, are similarly unknown.