While Brenda Harvey-Richie is better known as the former wife of the Hello hitmaker and legendary musician Lionel Richie, she is quite accomplished in her own right. However, it was the former couple's romance which dates back to their college days that catapulted her to the spotlight.
Though they have since parted ways, Richie's success story would not be complete without mentioning his first wife who was with him before and at the peak of his fame. Here are answers to frequently asked questions about the businesswoman and former celebrity spouse.
Who is Brenda Harvey-Richie?
An Alabama native, Brenda Harvey-Richie was welcomed into the world on September 2, 1952. There is little or nothing known about her family background and early life. But is it no secret that Brenda is one of the two kids born to Marshall and Lucille Harvey. Brenda and her brother Stephen grew up in their hometown of Brewton, Alabama. She first had her basic education at Southern Normal School, before proceeding to bag a degree in social work from Tuskegee University.
Her Net Worth
Brenda Harvey-Richie is no stranger in the entertainment industry. Besides her romantic link to legendary singer Lionel Richie, the former celebrity spouse is an accomplished businesswoman who is recognized for her work as the president and CEO of Brenda Richie Publishing, a music publishing business she established in 1993. Among other achievements, the company is the patent brain behind some of the all-time Lionel Richie favorite songs such as Say You, Say Me, All Night Long, Hello, and many more. Before Brenda Richie Publishing and in the early days of her romance with the Hello hitmaker, Harvey was known for her work as a music production assistant.
Brenda Harvey-Richie's earnings and net worth have not been disclosed but the businesswoman and former celebrity spouse is believed to have amassed a decent fortune over the years and can afford a comfortable lifestyle.
See Also: Alison Berns – Age, Net Worth & Facts About Howard Stern's Ex-Wife
Brenda Harvey's Relationship With Lionel Richie
Brenda Harvey-Richie and Lionel Richie's love story can be traced back to their college days at Tuskegee University. Interestingly, the award-winning singer was raised around the university's campus and later studied there on a tennis scholarship. It was while studying and singing with the musical group Commodores that Lionel and Brenda met. It didn't take long for the pair to establish a romantic bond and after courting for some years, they exchanged marriage vows in October 1975. After 18 long years as man and wife, Richie and Harvey officially parted ways in August 1993.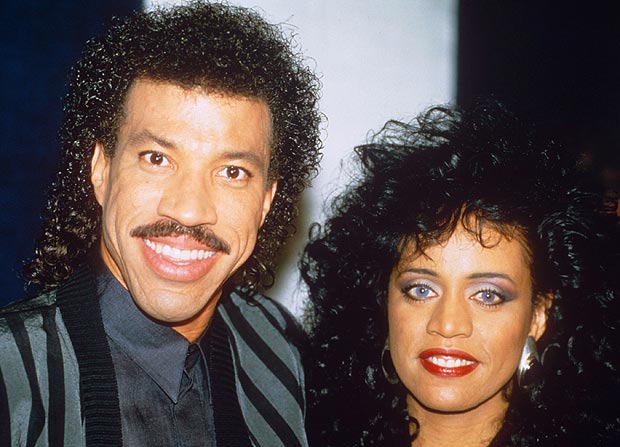 It remains uncertain if Brenda Harvey-Richie has found love again after her divorce from Lionel Richie because she now maintains a low profile. On the other hand, her ex-husband quickly moved on to Diane Alexander whom the singer reportedly met in 1984. Two years later, Richie and Diane began dating and they eventually exchanged marital vows two years after the singer's divorce, precisely in December 1995. The couple's union produced a son Miles Brockman but after eight years together, Richie and Diane called it quits in 2003.
She Has An Adopted Daughter
Although Brenda Harvey-Richie and Lionel Richie's almost two-decade-long marriage did not produce any biological children, Brenda is a doting mom to her adopted daughter Nicole Richie (born Nicole Camille Escovedo). Brenda's adopted daughter is the biological daughter of Karen Moss and Peter Michael Escovedo, a singer who is best recognized as a member of Lionel Richie's band.
Due to some financial constraints, Escovedo struggled to make ends meet and couldn't provide the dream life for their daughter. Eventually, the couple gave nine-year-old Nicole to the Richies as their adopted daughter, a decision that has since paid off. Brenda and Lionel have remained doting parents to Nicole Richie who is the goddaughter of the late legendary pop star Michael Jackson and socialite Nancy Davis. Nicole is also recognized as a designer and former close pal to socialite Paris Hilton. She is known for her great fashion taste and has at various times credited her mom for teaching her the ropes.
Shocking 1988 Arrest
Although it was no secret that Brenda Harvey-Richie and Lionel Richie were separated years before they finalized their divorce in 1993, trouble brewed for the erstwhile couple in June 1988 when Brenda got wind of Lionel's romance with Diane Alexander.
The discovery infuriated Brenda Harvey-Richie so much that she did not hesitate to physically assault both her ex-husband and Diane while the lovebirds were at the latter's house in Beverly Hills. Harvey's action consequently led to her arrest for various domestic crimes. However, Brenda was later released on bail the following day.