American R&B singer, actress, TV personality, and producer, Brandy has sold over 40 million records worldwide, making her one of the best-selling female artists of all time. She has also achieved a number of feats in the movie industry like becoming the first black woman to play the Cinderella character. From music sales to touring, brand endorsements, acting and reality TV proceeds, Brandy is cash flow positive with an estimated $40 million in total asset value. Read on to discover more about the "I Wanna Be Down" hitmaker's wealth.
Brandy Norwood Bio
Brandy was born Brandy Rayana Norwood on February 11, 1979, in McComb, Mississippi. She is the sister to fellow singer Ray J and cousin to rapper Snoop Dogg. Raised in a Christian home and with a gospel singer/choir director father, Brandy began showcasing her musical talents in the church, making her first solo performance at the age of 2. Brandy's parents have been in support of her music career since childhood.
In an effort to provide better prospects for her music career, they relocated the family to California, Los Angeles when Brandy was 4 years old. In LA, she enrolled at Hollywood High Performing Arts Center, began idolizing Whitney Houston and became a frequent competitor at talent shows.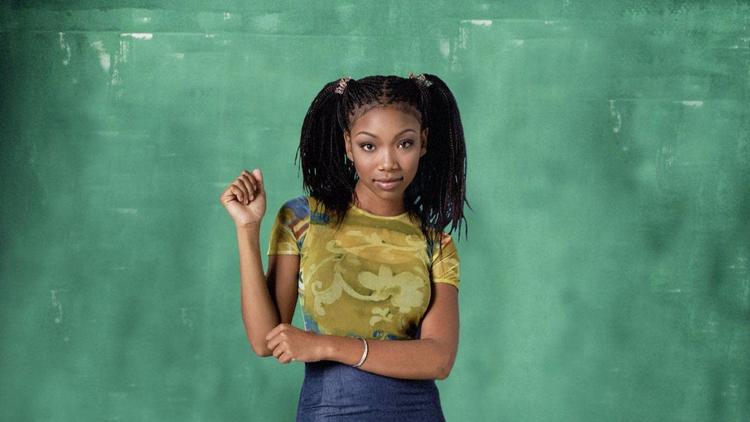 Shortly after rendering backup vocals for a teen group, Brandy landed her first recording contract at the age of 13 with Atlantic Records. As a result, she became homeschooled from the 10th grade in order to have more time for studio sessions. While working on her debut album, Brandy landed a role in ABC sitcom "Thea" which was only short-lived much to the delight of Brandy who wasn't so much enthused about acting at the time.
See Also: Tony Braxton Bio, Sons, Husband, Divorce, Sister
Following the release of her debut self-titled album "Brandy", Brandy earned her big break at the age of 14! The album was met with greatly positive reviews. It produced two singles; "I Wanna Be Down" and "Baby" which were massive hits, each receiving platinum certification from the RIAA. Brandy sold over 6 million copies worldwide, earning Norwood two Grammy nominations for Best New Artist and Best Female R&B Vocal Performance  for "Baby." So, apparently, Brandy became a millionaire in her teens, however, being a minor, her wealth was managed by her parents.
Music Career
Brandy rapidly grew in her career to become idols to the likes of Rihanna, and Ariana Grande. Her follow-up album "Never Say Never" released in June 1998 was even more successful. It produced 7 singles most notably "The Boy Is Mine" ft Monica and "Have You Ever". The former broke and set records, becoming the most successful duet done by female acts in the music industry. It also brought the duo their first Grammy Award.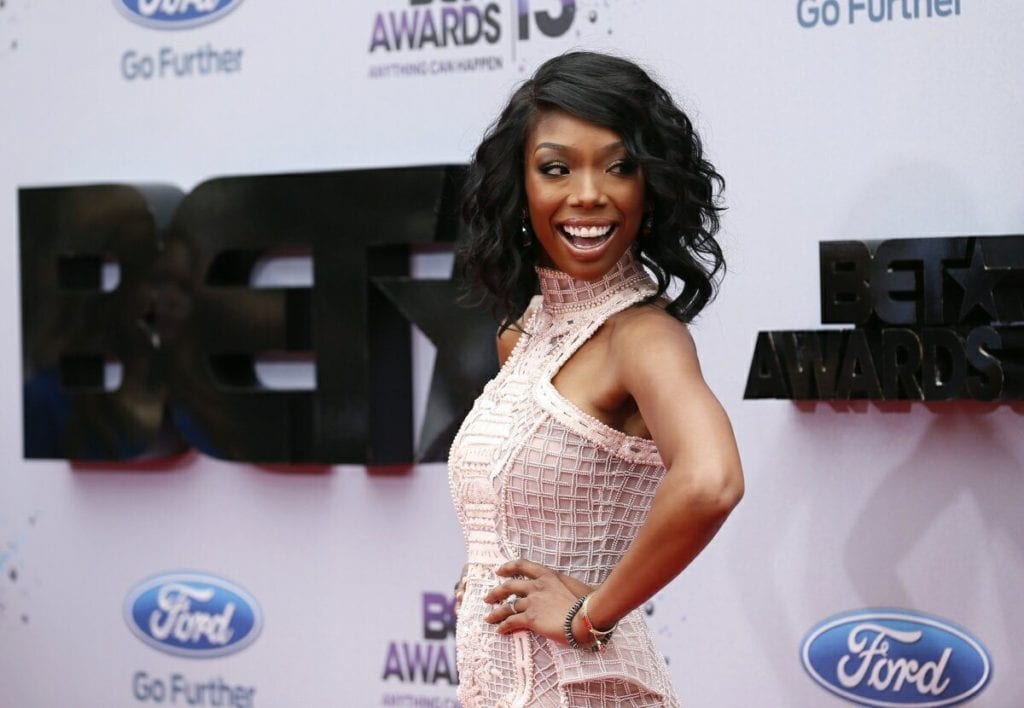 The success of the singles made the album, Brandy's most successful, with over 16 million copies sold worldwide. Brandy supported the album by headlining her second concert tour and first world tour– Never Say Never World Tour which was a massive success featuring multiple sold-out venues in the US, Canada, Europe, Asia and even Africa. She followed up with Full Moon (2002), and Afrodisiac (2004).
See Also: Jennifer Hudson Husband, Son, Family, Boyfriend, Mom, Sister
Acting Career
After her debut album, Brandy returned to acting landing her own sitcom on UPN entitled Moesha. Moesha became UPN's highest rated show running for 6 seasons, between 1996 and 2001. In 1997, her idol Whitney Houston selected her to play the titular character in the TV film Rodgers & Hammerstein's Cinderella. The movie was hugely successful winning an Emmy Award. Dubbed a color-blind movie, it was the first time, a black woman was portraying the famous Cinderella character.
Brandy made her feature film debut in 1998 slasher film "I Still Know What You Did Last Summer." Though critically panned, it was a box office success, grossing $84 million from a budget of $24 million.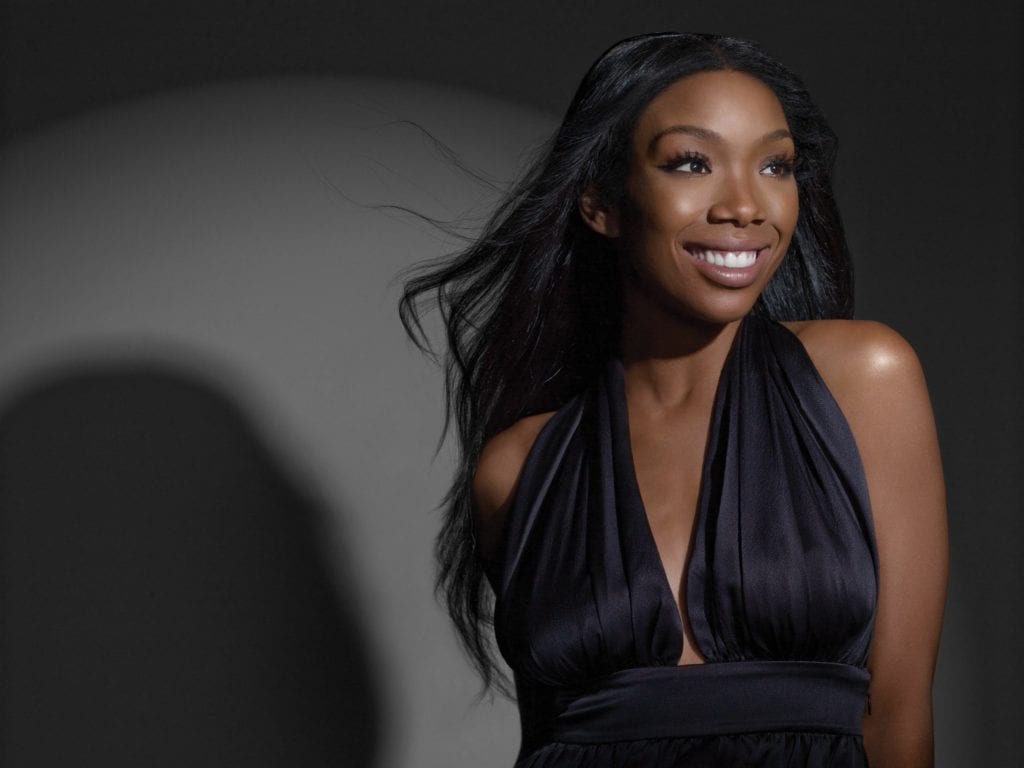 In 2002, Brandy ventured into reality TV making her debut with the show "Brandy: Special Delivery" which chronicled the final months of her pregnancy with her first child, daughter Sy'rai whom she had with her then-boyfriend and record producer, Robert "Big Bert" Smith.
Brandy Norwood Cash Flow
Brandy like other stars in the entertainment industry bolsters her finance by endorsing top brands. She benefitted most from endorsement deals at the peak of her career in the late 1990s when she signed with leading modeling agency Wilhelmina Agency. In 1998, she endorsed Candie's.
She became the first black singer to be the face of CoverGirl in 1999. In 2000, she endorsed DKNY while entering into a sponsorship deal with Mattell who released the "Brandy Doll". The dolls became the best selling ever for Mattell. She represented weaves and wigs company Ultima from 2005 to 2014.
2006 Accident
After 'Afrodisiac', Brandy didn't release another album until four years later when she dropped "Human" in 2008. The prolonged hiatus was partly due to an accident she had in 2006 which caused the death of another driver, a 28-year-old female named Awatef Aboudihaj.
Though Brandy wasn't convicted of any wrongdoing, traces of marijuana found in her system after the crash opened the floodgates of lawsuits. Awatef Aboudihaj's parents filed a $50 million wrongful death lawsuit against Brandy. This led many to speculate that Brandy had completely lost her then asset value of $60 million.
However, Brandy and Aboudihaj's family settled out of court with the terms concealed from the public, leaving the effects on her finances a mere speculation. However, it is known that Brandy paid $600,000 to two of Awatef Aboudihaj's children. Also, Awatef's husband rejected $1.2 million from Brandy in 2009 but later settled out of court after filing his own lawsuit requesting for money spent on medical bills.
Brandy served as a judge on the first season of Simon Cowell's talent show "America's Got Talent" which was among one of the highest rated shows of the year. However, due to the 2006 accident Brandy was unable to return for the second season.
Completely recovered, Brandy continues to make new music, tour, and star in as many gigs as she can. Her 6th studio album "Two Eleven" was released in 2012.
She had a recurring and later lead role in The Game (2011 – 2015).
Her family, including her brother Ray J and parents, began a reality TV series "Brandy and Ray J: A Family Business"  which aired for 2 seasons on VH1 from 2010 – 2011. Her other reality TV shows include; Majors & Minors (2011-2012) for which she served as executive producer as well as FOX's My Kitchen Rules (2017), a cooking reality show.
She made her Broadway debut in Chicago in 2015, playing the lead role of Roxie Hart. She was later selected to star in the DC production of Chicago. Brandy starred in 2016 romantic comedy film "The Perfect Match" which made $10.4 million from a $5 million budget.
For her contributions to music, Brandy has won; 14 Billboard Music Awards, 3 American Music Awards and 1 Grammy Award.
Brandy Norwood Married, Husband, Daughter
The beautiful entertainer has never been married but has had her share of relationships which never eventually led to the altar. Her first but brief relationship was with the now-retired basketball player Kobe Bryant, whom she accompanied to his prom as a young teenager.
Then came Wanya Morris – whom she described as her first love, sadly they parted ways in no time. She also dated rapper Mase briefly while they were working on their Never Say Never album.
Brandy also got romantically involved with her producer Robert  Anthony Smith (Big Bert) during her Full Moon album. Their relationship produced a daughter by name Sy'rai Iman, who was born in June 2002. Brandy and Smith, however, separated in 2003 – a year after the birth of their daughter.
She has also been with Quentin Richardson, Flo Rida, and Ryan Press.
The Grammy award winner is possibly single at the moment, her teenage daughter is all grown now with a fantastic voice as her mother's.