If you are a fan of soap operas, you certainly are aware of the ABC daytime medical drama series named General Hospital. And if you have been paying attention to the recent seasons of the series, you are likely familiar with the character, Johnny Zacchara. He is that son to Claudia Zacchara who was first mistaken for his sister. Johnny Zacchara's real name is Brandon Barash and he happens to be the focus of our attention here.
In this post, we are going to dwell on Brandon's real life, career and more outside the screen. For instance, we are going to take a look at his turbulent love life; the good, the bad and the ugly of his whole life and career to see lessons one can learn from them.
Biography of Brandon Barash
Brandon is a native American born in St. Louis, Missouri, in the United States of America. Born on October 4, 1979, Brandon is perhaps most popular for his role as Johnny Zacchara in the ABC daytime TV medical drama named General Hospital. For you to have an idea of Brandon's acting clouts, General Hospital is listed by Guinness World Book as the longest-running American soap opera in history. Brandon Barash has filled this role from September 18, 2007 to May 3, 2013. Then, after a few months break, he returned to take up the role once more since December 5, 2014.
It may seem either coincidental or providential that Brandon Barash is famous for starring in a medical drama. This is because reports have it that he once aspired to become a cardiac surgeon. But all that aspiration changed when his high school girlfriend got him into an audition for a musical presentation at school. The experience he eventually had with the musical redirected his passion for acting.
Brandon's high school days were spent at Memorial High School, Houston, Texas. So, after his high school, instead of pursuing a career as a surgeon, he went to the University of Southern California to study Acting. However, by eventually starring in a medical soap opera and getting known through it, it may seem that Brandon's interest in both medicine and acting have been equally indulged.
Details of His Family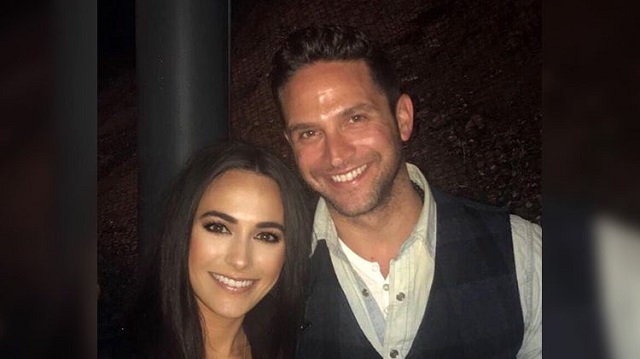 As already hinted on, Brandon Barash was engaged to the Canadian actress Natalie Hall in 2011 as well reported in early December of that year. However, in August 2013 – just two years after! – the world was shocked when Brandon and his former General Hospital co-star Kirsten Renee Storms, announced that they earlier had a secret wedding and were already expecting their first baby. Brandon and Kirsten eventually welcomed a baby girl in January 2014. The baby girl who arrived on January 7, was named Harper Rose.
However, by April of 2016, news came that Brandon and Kirsten had filed for divorce. The reason they gave was that there were irreconcilable differences between them. But, they said their separation took place in a friendly manner. Since then, we have been looking to get any information as to whether Brandon has been involved in any romance again. Then, in June 2018, he shared a photo of his new love named Mitchell Morgan on Instagram. We are waiting to see if Mitchell is going to become Brandon's second wife soon.
Brandon's father is Jerry Barash, the President, and CEO of the food services chain Sysco Ventura. As for his mother, she is Susan Gale, the first wife of Jerry Barash. Brandon also has two brothers named Jordan and Alison. His family has Jewish roots.
Also read: Laia Manzanares – Biography, Age, Family, Facts About The Actress

Other Facts About Brandon Barash
His birth name was Brandon Joseph Barash.
The actor stands at a height of 6 feet 1 inch. He is of white Caucasian ethnicity.
Brandon Barash has lived in three U.S. states – Texas, Missouri, and California.
Although Brandon is most popular for his role in General Hospital, he is also famous for debuting as Jamie – boyfriend to Paris Geller – appearing in three episodes of The WB 2002/2004 comedy-drama TV series, Gilmore Girls.
He was also Marine #1 in the 2003 TV drama series Threat Matrix that aired on the ABC Channel.
In 2003 also, Brandon was on the set of the NBC's political drama series, The West Wing.
Indeed, since the beginning of his professional career in 2002, Brandon Barash has been part of at least nineteen screen projects including co-hosting the 2010 edition of the annual money-raiser, The MDA Labour Day Telethon.
Again, Brandon filled the recurring role of Detective Roby Oderno in the 2014/2016 TNT police procedural series, Major Crimes, appearing in 5 episodes.
Brandon Barash also filled the role of Ernest Hemmingway in the 2017 NBC science fiction series, Timeless.
Fact Check: We strive for accuracy and fairness. If you see something that needs updating,