Net Worth:
$2 million
Age/Date of Birth:

54 years old (February 5, 1969)
Height:

5 feet, 10 inches (1.78 m)
Ethnicity/Race:

Black
Nationality:
American
Wife or Girlfriend:
Alicia Etheredge-Brown (m.2012)
Parents:
Father: Herbert James Brown
Mother:Carole Elizabeth
As one of those top-notch artists whose career started from a very tender age, Bobby Brown was just was three when he had his first taste of the spotlight while one of his childhood idols, James Brown, performed in Boston.
The performance sparked his dream of becoming a singer, leading Brown to join the church choir, where he recognized and developed his singing abilities. Today, he's renowned as an American singer, songwriter, dancer, and rapper.
How He Started Out
Born in Boston Massachusetts on February 5, 1969, Brown proved to be talented at a very young age. He joined a church choir group which helped him hone his singing abilities. In 1978, at the age of 9, he began his music career with the pop group "New Edition" which he founded with his friends.
After performing in several talent shows, the group won a recording deal with Maurice Starr's label. They released their debut album "Candy Girl" in 1983 which immediately sold millions of copies. Their self-titled sophomore album was even more successful. Hits from the album included "Mr Telephone Man" and "Cool it Now".
After a string of controversies and disagreement within the group, Bobby left them in 1985 and went solo. However, he has since reconciled with New Edition and has performed a number of shows together with his bandmates.
Branching Out as a Solo Artist
As a solo artist, he signed with MCA and released his debut solo album "King of Stage" in 1986. Though the single "Girlfriend" performed well on the charts, the same couldn't be said for the album itself. He released his sophomore album "Don't Be Cruel" in 1988. 5 songs from the album made it to the top of Billboard 100. It produced singles such as "Every Little Step", "Don't be Cruel", and his signature hit "My Prerogative".
The album sold 12 million copies globally. It was certified platinum 7 times by the RIAA. In 1990, he received his first Grammy award for the best R&B vocal performance.
Bobby went on to release three other albums – "Bobby" (1992), sold about 3 million copies, a far cry from the success of its predecessor. His fourth album "Forever" (1997) performed worse than the previous with no successful single.  He received features from many other artists before releasing his fifth album "Masterpiece" (2012) which debuted at #41 at the R&B album chart.
In 1992 Bobby tied the knot with legendary pop star Whitney Houston and together the songbirds released a duet "Something In Common" which topped the UK charts.
During his active music career, Bobby also starred in a number of movies. His debut acting was in the 1989 movie "Ghostbusters II" for which he also provided the soundtrack. His other notable roles include "A Thin Line Between Love And Hate" (1996), "Go For Broke" (2002) and "Nora's Hair Saloon" and its sequel (2004, 2008).
Bobby Brown's Marriage With Whitney Houston
Full Name: Whitney Elizabeth Houston
Date of Birth: August 9, 1963
Occupation: Singing and Acting
Years Active: 1977–2012
Spouse: Bobby Brown (1992 – 2007)
Number of Children: 1 (Bobbi Kristina Brown)
Date of Death: February 11, 2012
Cause of Death: Drowning, the effects of atherosclerotic heart disease, and cocaine use.
Aside from his acclaimed musical prowess, Bobby Brown is also famous for his troubled marriage to Whitney Houston which caused his name to hog the headlines for the wrong reasons in the past. Whitney and Bobby met for the first time in their lives in 1989 at the Soul Train Awards. It was a time when their careers were blossoming and endearing them to fans all over the world. Not long after, the couple began a relationship which in a few years time culminated into marriage. They were pronounced husband and wife on July 18, 1992, in a lavish ceremony that at Brown's home with about 800 guests in attendance including serving US President Donald Trump.
However, what seemed like a happy marital beginning for two of the greatest musicians of that time turned out to be their greatest undoing. From the onset of their marriage, the media began portraying the couple's union as a disaster waiting to happen. While Bobby was the bad boy of the music industry of that time with stories of having being shot, and involvement with gangs, Houston, on the other hand, was "America's sweetheart" who sang love songs and had no dirt at all on her public image.
Despite the pessimism surrounding the couple's marriage, their union tried for some time with each star recording career milestones. In particular, the film "The Bodyguard" which Houston played the main character in, and also had some of her songs like Queen of the Night, I Will Always Love You, I Have Nothing and Run to You as some of its soundtracks was a global hit.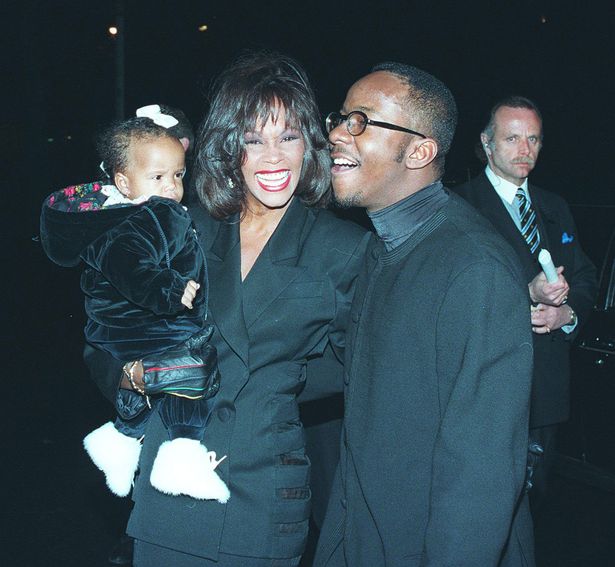 Bobby and Houston's only child – Bobbi Kristina Brown – was born on March 4, 1993. Despite her birth, the media report about her parents' marriage which was filled with damning reports did not abate.
The Debacle of the Couple's Marriage
Bobby's marriage to Houston was characterized by domestic violence, infidelity, and drug abuse. Early on in their marriage, rumors began going around that Whitney Houston was having an affair with her employee and longtime friend Robyn Crawford. Apparently, this rumor suggested that the songstress was a bisexual; Crawford has come to admit that indeed she had a physical relationship with the singer.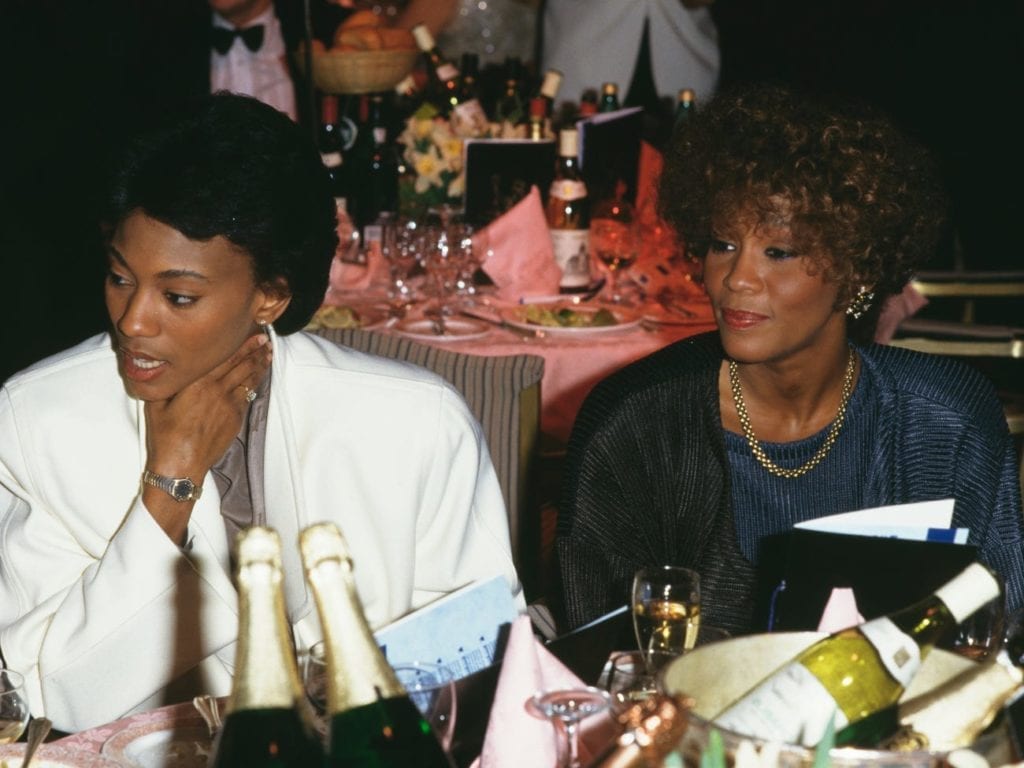 Aside from this, the personal problems the couple was having also ate deep into their marriage. Houston took to drugs while Bobby found solace with alcohol. Their marriage continued to wobble till April 24, 2007, when they finally got divorced. Sadly, a few years later, Houston will be no more.
In 2009, Bobby began dating Alicia Etheredge. After three years, he married her in Hawaii. Alicia is also his manager. Among his other children are LaPrincia, Landon, Bobby Jr., and Cassius.
Aged 48, on February 11, 2012, Houston was found unconscious submerged in the bathtub in her Suite 434, Beverly Hilton Hotel apartment. After all attempts to resuscitate her failed, she was pronounced dead and the cause of her death was later reported to be caused by drowning and the "effects of atherosclerotic heart disease and cocaine use."
Bobby Brown has been accused severally of being the cause of Houston's death as many speculate he introduced her to drugs. Before she died, they appeared in the reality TV show "Being Bobby Brown", which subsequently made their marriage a subject of humor and ridicule by the media. He has also appeared in other reality shows such as "Real Husbands of Hollywood" and "Gone Country."
Houston's Child with Bobby – Bobbi Kristina Brown
Full Name: Bobbi Kristina Brown
Date of Birth: March 4, 1993
Occupation: Reality television personality and singer
Years Active: 1998–2015
Spouse: Nick Gordon (2012–2015)
Number of Children: Nil
Date of Death: July 26, 2015
Cause of Death: Drowning, the effects of atherosclerotic heart disease, and cocaine use.
Bobby Brown and Whitney Houston's marriage produced a daughter named Bobbi Kristina Brown. She was born on March 4, 1993, and grew to be recognized as an American reality TV star and singer. Being the child of celebrities, Bobbi was constantly in the public eye as much as her parents were. Her voice was heard in "My Love Is Your Love," her mother's 1998 song in which she said "Sing, mommy," at the beginning of the song and "Clap your hands!" in the end. She was also on her mum's One Wish: The Holiday Album and "The Little Drummer Boy." Growing up, Bobbi Kristina attended New Jersey's Edison High School for a short time before being enrolled in another high school in Huntington Beach, California.
However, not even her presence could salvage what was left of her parents marriage after she was born. Following her parents' divorce in the year 2007 when Bobbi was about 14 years old, her mum took custody of her while her dad was granted visitation rights.
When her mum died in 2012, Bobbi inherited her entire estate including other valuable things like cars, jewelry, furniture, etc. She was also to receive trust fund payment in installments until she clocks 30 years at which time the remainder will be paid out to her. Thus, even while her mum was no more, Bobbi didn't lack anything money could buy.
Her Relationship with Nick Gordon
As she got older, she fell in love with a close family friend of their – Nick Gordon much to the chagrin of the media after she disclosed who her boyfriend was in October 2012. Nick actually began living with the Houston's as a 12-year-old boy and pretty much grew up to be regarded as Bobbi's brother or a close relative in the eyes of the public. Bobbi, however, put things straight in a Facebook post she made at the time; she explained that she and Nick weren't related in any way neither did her mum adopt him at any time. In an Instagram post she made at the time, Bobbi referred to Nick as her "gorgeous fiance."
Nevertheless, despite the love they presumably felt for each, Bobbi's family disapproved of their relationship. Some reports have it that the would-be couple received Bobbi's grandmother's blessings and on January 9, 2014, they quietly got married. Though this became contentious after Bobbi's death in 2015.
Bobbi's Untimely Death
Bobbi followed in her parents' footsteps; a life filled with drug abuse. Gordon and a friend found her unconscious in her bathtub on January 31, 2015. She later died at the hospital as a result of low brain activity. Notably, she followed the same path of substance abuse that wrecked her mother's career and life.
They administered CPR on her till when an emergency medical team arrived and took over. She was first taken to North Fulton Hospital in Roswell, Georgia where she was placed in a medically induced coma and later got transferred to Emory University Hospital still in a coma. In June 2015, she was flown to Chicago but the specialist there had couldn't offer much help, thus, she was flown back to Atlanta and taken to Peachtree Christian Hospice in Duluth, Georgia where she remained till she died on July 26, 2015. Nick Gordon was severely blamed for Bobbi's death but he maintained he's not responsible for her death. In a strange turn of things, Nick also died 3 years later.
Bobby Brown's Career Decline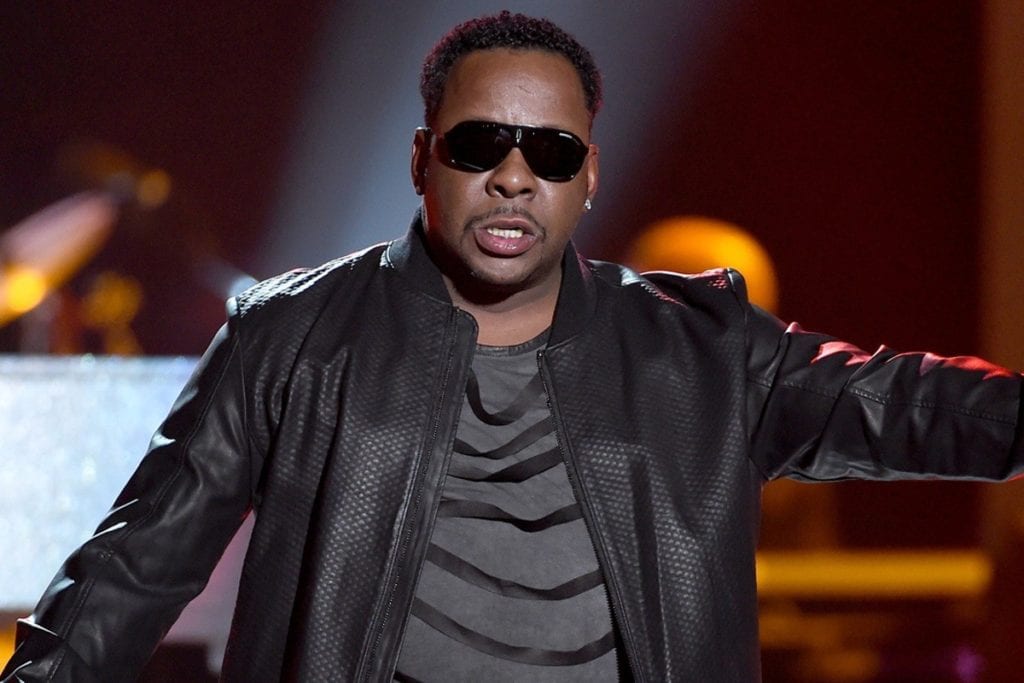 In the long run, his marriage to Whitney couldn't salvage his career. Brown's poor performance was exacerbated by unending problems with the law, as well as an alleged mental illness. He has been arrested severally for violations including, driving under the influence, drug possession, battery, and refusal to pay child support.
Currently, the musician is struggling to pick up the pieces of his life, as he continues to work on his music.
How Much Is He Worth?
Amid challenges and massive career decline, the entertainer still makes money from his past glory. For the most part, he has reportedly earned quite a bit of money estimated to be around 400,000 dollars each year since 2013. Most part of his income comes from New Edition royalties, solo career royalties, and various acting jobs.
Profile Summary
First Name:
Robert
Last Name:
Brown
Also Known As:

Bobby Brown,
Flash B.
Sex/Gender:

Male
Profession:

Singer, songwriter, rapper, dancer, actor
Famous For:
Hit tracks "Don't Be Cruel" and "Humpin' Around."
Colleges/Universities Attended:

N/A
Educational Qualifications:

N/A
Religion:

N/A
Birthday & Zodiac

Age/Date of Birth:

54 years old (February 5, 1969)
Zodiac Sign:
Aquarius
Birth Place:

Boston, Massachusetts, U.S.
Nationality:
American
Ethnicity/Race:

Black
Country of Residence:

The United States of America (USA)
Physical Attributes

Height:

5 feet, 10inches (1.78 m)
Weight:

90kg (198lbs)
Eye Colour:

Dark Brown
Hair Color:

Black
Other Body Measurements:

N/A
Relationships

Marital Status:

Married
Spouse/Partner:

Alicia Etheredge-Brown (m.2012)
Previously married Whitney Houston (m. 1992; div. 2007)
Family and Relatives

Father:

Herbert James Brown
Mother:
Carole Elizabeth
Children:

7 CHildren: Bobbi Kristina Brown (4 March 1993),
La'Princia Brown (1990),
Landon Brown (1986),
Bobby Brown Jr. (1992),
Cassius Brown (2009),
Bodhi Jameson Rein Brown (2015),
Hendrix Estelle Sheba Brown (2016)
Siblings:
6 siblings including Tommy Brown and Leolah Brown
Other Relatives:

N/A
Net Worth
Estimated Net Worth:

$2 million
Salary:
$333,333
Source of Wealth:

Rap music, Acting