American Reality television has produced several notable moments some of which have been thrilling, some baffling, some emotional. Bob Harte, an American reality television personality was at the heart of some of these emotional moments as a lead on the show, The Last Alaskans.
The show revolved around the lives of four families who chose to live in isolation in the Arctic National Wildlife Refuge. One of the families here is Bob Harte's family. Throughout his time in the refuge, he survived different attacks from wildlife to terrible weather. Learn more about the man who brought emotion to life in a difficult terrain.
Bob Harte Biography
Bob Harte was born into a simple family and surely did not imagine that he would one day become one of the stars of a reality show. He was born on the 23rd of January 1951 to his parents, Vernon Harte and Eleanor Harte in Jersey City where he grew up with three brothers.
Bob Harte chose to spend his entire life in the wilderness of Alaska, spending over 40 plus years in its harsh conditions. If you are wondering how a person could choose to live in one of the most difficult terrains on the planet, for Bob Harte, it was his grandfather. Having looked up to his grandfather who taught him trapping as a child, he chose to make it a lifestyle. In addition to trapping, his grandfather taught him construction work and building which all helped his final decision to relocate to the Alaskan wilderness.
Before he was overtaken by his desire to live in the wilderness, Bob Harte lived a normal life in the city. Before he made fireplaces out of twigs, he played baseball as most sons of middle-class Americans do. He graduated high school and enrolled in college. Through studying books about living in the Alaskan wilderness, he fell in love and sought out the experience, aided by the skills taught to him by his grandfather.
At the early stages of his life in the Alaskan trap line, his family visited him. Later on, he signed up for the Russia/American trapper exchange program. For Bob Harte, it was his own way of serving his country. This further kept him out in the wilderness for years that later amassed to 40 years. This experience was eventually appreciated by network producers at the Animal Planet channel who sought to make a reality show about him and other families who had chosen to live in the Arctic National Wildlife Refuge. Among other families in the refuge were Heimo Korth, Edna Korth, Bob Selden and Ashley Selden.
The show, The Last Alaskans premiered in 2015 and due to its popularity, spurred two additional shows – The Last Alaskans: Remote Access and The Last Alaskans: No Man's Land. For fans of the show, Bob Harte was one of the favorite personalities. While on the show, he survived several dangerous attacks from bullets, wildlife attacks from bears and other animals, crash landings and fires.
It wasn't all danger for Bob Harte while he lived in isolation as he also brewed his own beer and lived in a cabin with his wife, children and a dog named Ruger.
Net Worth
But for Animal Planet choosing to star Bob Harte in a reality show, Bob Harte's finances would have remained a modest one. Instead, as a result of the reality shows, he was able to accrue a significant net worth of $600,000. For 40 years in the Alaskan wilderness, with little economic options, it was quite a significant financial state.
Daughter and Son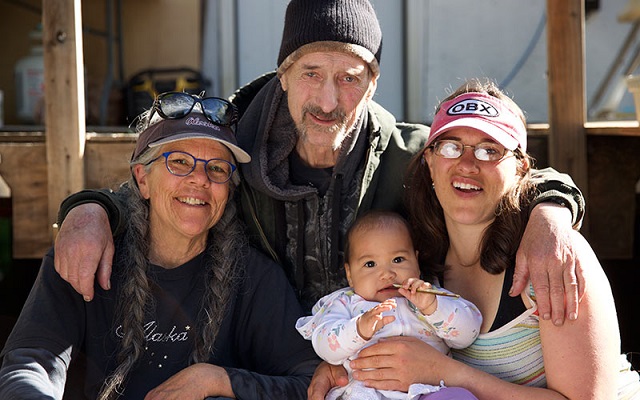 Bob Harte was married for a while to Nancy Harte, with whom he had a child, a daughter named Talicia Harte. Although his marriage with his wife eventually ended, he remained close to his daughter and was able to meet his granddaughter, following her marriage. His granddaughter is named Carmela.
Bob was also recorded to have adopted two children, Robert Harte, and Jennifer Kinney Young.
See Also: Nikki Bella Biography, Age, Dating and Relationship With John Cena
Is He Really Dead or Alive?
Unfortunately, Bob Harte is no more. Despite surviving several dangerous incidents over the course of his life at the hands of both nature and man, he was unable to survive the deadly claws of cancer.

When the grip of the illness became too much to handle in the wild, he left his home to seek treatment not much could be done to save the life of the popular trapper. He died on the 21st of July, 2017.

Fact Check: We strive for accuracy and fairness. If you see something that needs updating,