Bo Jackson is an American retired professional baseball and football player. Regarded by many as the GOAT (Greatest of All Time), Bo is the only athlete to be named as an All-Star both in baseball (MLB) and football (NFL). Unfortunately, his ever-blossoming career was truncated by an injury to his left hip which culminated in his retirement in 1995. Jackson earned at least $6.5 million from baseball and $7.4 million from football. After retirement, he continued banking from his endorsement deals and launched a career as an entrepreneur. His net worth is estimated at $25 million. Read on to discover more.
Who Is Bo Jackson?
Bo was born Vincent Edward Jackson on November 30, 1962, in Bessemer, Alabama where he was also raised. In high school, he showed great athletic skills playing baseball, football, and running the track. Bo became a decorated star in all of these sports leaving a trail of records as he progressed. His unmatched high school stats had him on the radar of professional sports franchises and immediately he graduated from high school, he was selected by the MLB's New York Yankees in the 1982 draft. However, Bo declined the offer alongside its tempting 6-figure signing bonus and opted instead for college. He was bent on fulfilling his promise to his mom to become the first in the family to attend a major college.
On a football scholarship, Bo attended Auburn University, Alabama where he continued to stage impressive performances both in football and baseball, having pro franchises itching the more to get their fingers on him. In 1985 he was awarded the much-coveted Heisman Trophy. And when the final year of college came in 1986, Bo had to choose between the MLB and NFL.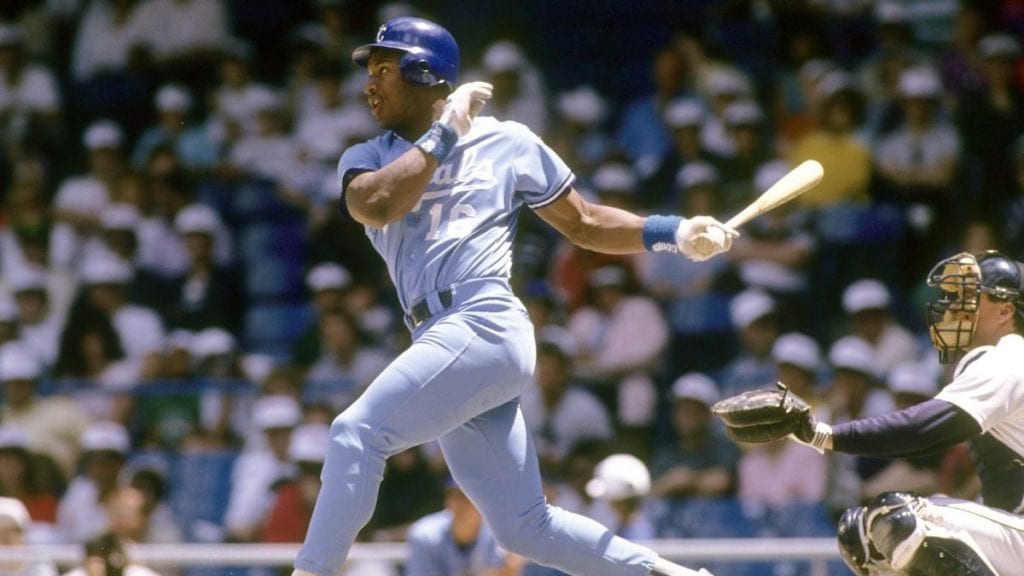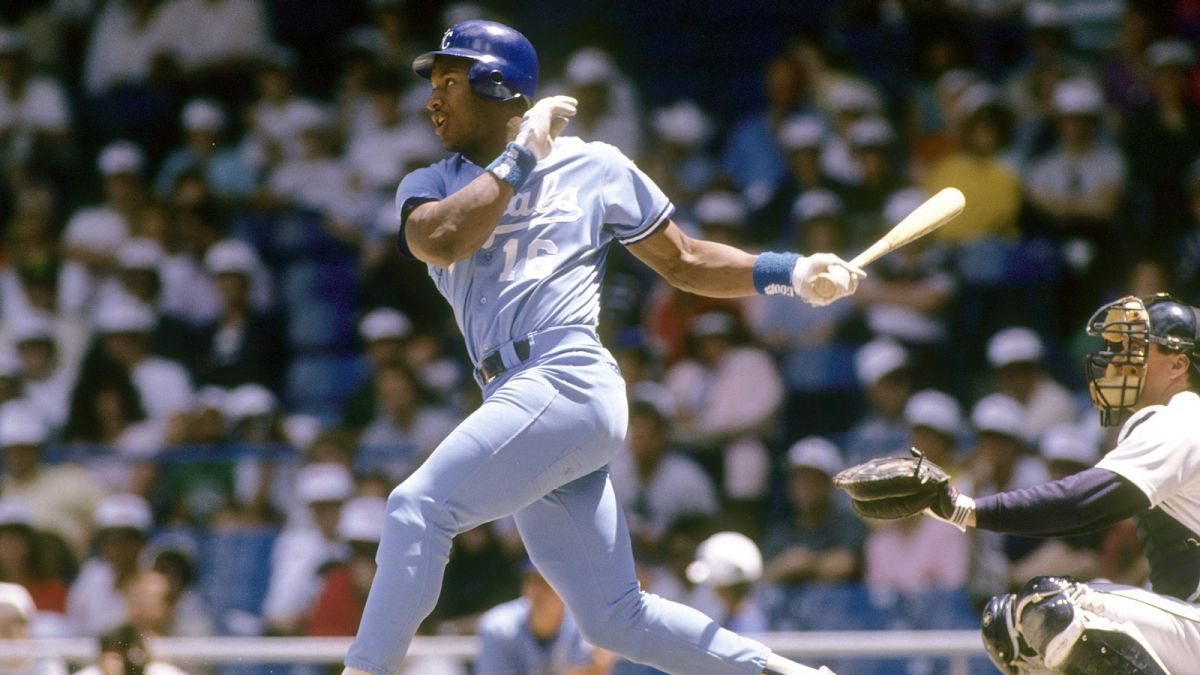 He was selected #1 overall by NFL's Tampa Bay Buccaneers in the 1986 draft and by the MLB's Kansas City Royals in the 1986 draft. However, before this time, Bo in his senior year received a plane trip offer from the Buccaneers to work out for the team which contrary to what they told him rendered him ineligible to play baseball in his final college year. Bo suspected the Bucs intentionally tried to sabotage his baseball career and as a result, he chose the Kansas City Royals' $1 million 3 year deal, over the Buc's $7 million 4-year deal.
Jackson who had put his education on hold to play pro sports returned in 1990 and graduated in 1995 with a degree in family and child development.
Bo Jackson's Height, Weight, and Body Measurements
Huge and impressive in build, Bo Jackson was one of the fiercest rivals in his prime. At his height of 1.85 meters (approximately 6ft 1In), and weight of 104 kg (approximately 229 pounds), he was pretty fast and strong, known all over the MLB and the NFL as a force to be reckoned with.
Who Are Bo Jackson's Wife And Family Members?
Although Bo Jackson has been able to keep much of his very personal family life away from the media, we know that he is married to a clinical psychologist, Linda Jackson. The couple got married in 1987 and have three children: Two sons Garrett and Nicholas, and a daughter Morgan and together, they all live in Burr Ridge, Illinois.
How Much He Earned From MLB Career
Jackson started out playing with the Memphis Chicks, a minor league affiliate of the Kansas City Royals. In September 1986, he was called to the majors. Jackson had his best MLB career in 1989 when he made it to the American League All-Star team and was named as the All-Star game Most Valuable Player (MVP). Between 1986 and 1989, Bo earned $1.06 million in salary from the Royals. The Royals in 1989 then signed him to a $1 million, 1-year contract.
Following his football hip injury in 1991, the Royals became doubtful of his future performance and released him without paying his $2.4 million 1991 salary for his injury rehabilitation. However, 16 days after the release, he was signed by the Chicago White Sox, but unfortunately, the hip injury continued to mar his performance. Jackson later played for the California Angels in 1994 before choosing to retire. He earned about $4.4 million from the White Sox and Angels from 1991 to 1994.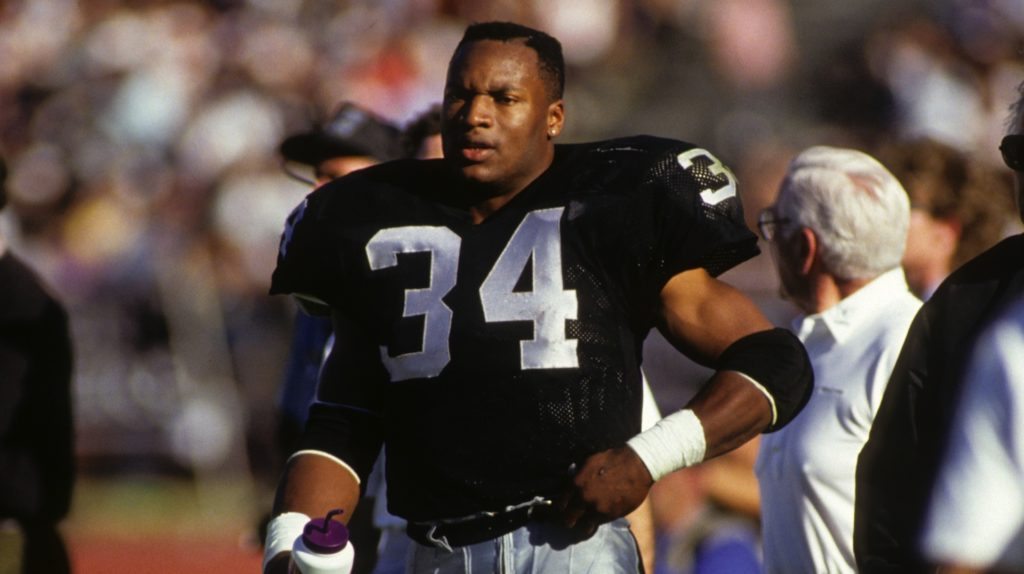 NFL Salary and Net Worth
The Bucs lost their rights to Jackson before the 1987 NFL draft, making him open to other franchises. And then came Al Davis, owner of Los Angeles Raiders who was a huge fan of Bo. Davis offered Bo a 5-year $7.4 million contract to play part-time with the Raiders anytime the baseball season was over. Bo agreed, making his NFL debut in a Week 8 match against the New England Patriots in 1987. Like in his baseball career, Bo had his best NFL season in 1989 when he was selected to the Pro Bowl which became the only one in his career.
Jackson's hip injury came in a playoff match against the Cincinnati Bengals where he was tackled by Bengals cornerback Rod Jones. What seemed like a routine tackle turned out to be devastating. Bo underwent a hip replacement surgery and was diagnosed with avascular necrosis which in English means that there was inadequate blood flow to his hips and as a result, cells and cartilages around the area were being destroyed.
While Bo was still able to play sports, his performance was only a shadow of his former self. He retired in 1994 at the age of 28. Later in 2012, it was revealed that Jackson received $4 million disability insurance fee for the injury. He is currently worth $16 million.
See Also: Deion Sanders Bio, Wife, And Kids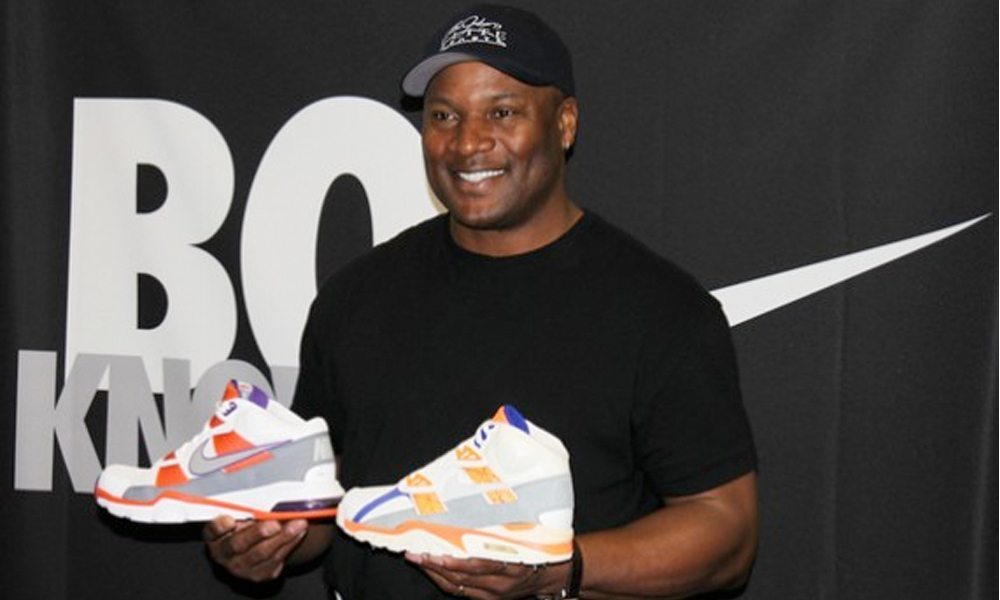 Endorsements And Entrepreneurship
One of the greatest athletes during his heydays, Bo was a highly sought-after endorsement partner. His most notable endorsement was with Nike. Bo promoted Nike's first of its kind Air Trainer I in a popular commercial called "Bo Knows". The success of the commercial helped the cross-training shoe to outsell Air Jordans in 1990. Consequently, the value of his endorsement deal surged from $100,000 to $3 million annually.
Years into his retirement and Bo is still benefitting from his endorsement partners. In recent years, he has starred in KIA commercials. He reportedly earned $10 million from his endorsements including Nike in 2012.
In 2007, he established a youth sports training facility in Illinois known as Bo Jackson's Elite Sports. The training complex which measures 88,000-square-foot benefits from the sponsorship of Nike and Gatorade. The facility receives an average of $300,000 in sponsorship revenue each year. Meanwhile, an average sports facility in the US receives $40,000 in annual revenue.
Bo also makes money from business investments. In 2008, the New York Times reported that Bo alongside 19 other bank organizers invested $11 million in a new bank, Burr Ridge Bank & Trust. He also earned a seat on the bank's board.
Bo in 2017 told USA Today that he would've stuck with baseball had he known that playing football could expose one to the risk of having CTE (chronic traumatic encephalopathy). And while concussion wasn't responsible for his short career, he would've probably not had his hips broken and had a longer baseball playing career but like he also said in the interview, he has no regrets and is blessed to still be reaping the benefits of his short career.