This blonde actress has been around since the 90s, and we have watched her grow and make her way to the woman she is today. Blake Lively rose to prominence after she starred as Serena van der Woodsen on the wildly successful drama series Gossip Girl. Since then, her fame has grown by leaps and bounds as she has landed several roles on television and film, which have greatly impacted her career and bank account. The Sisterhood of the Traveling Pants star is a force to be reckoned with and Blake Lively's net worth attests to that fact.
Blake Lively has also enjoyed a successful career in modeling which has seen her appear on the covers of prestigious magazines such as Teen Vogue and Nylon. She is beloved for her stylish fashion sense, her acting talents, and impeccably good looks. On numerous occasions, Blake has been named one of the most beautiful and desirable women in the world by numerous magazines. As though all her personal qualities weren't enough, she upped the ante by marrying one of the most famous actors in the business, Ryan Reynolds.
How Blake Lively Became Famous
The acclaimed model and actress was born Blake Ellender Brown in Tarzan, Los Angeles, on the 25th of August 1987. She is the daughter of the beloved screen actor and director Ernie Lively. Blake and her siblings—Jason, Eric, Lori, and Robyn—grew up knees-deep in show business. Her mother is a drama coach who teaches acting classes, so it was only a matter of time before they found a place in the entertainment business. She got her first part in the 1998 movie The Sandman, which was directed by her father. Her character was a tooth fairy named Trixie.
Although she continued to pick up other small roles, her career breakthrough didn't happen until she was 17 when she was deemed perfect for the part of Bridget in The Sisterhood of the Traveling Pants. She filmed the movie between her junior and senior year of high school.
Blake went on to land more roles on the big and small screen with relative ease. She scored credits in Accepted, Simon Says, Elvis and Annabelle, and the globally international show Gossip Girl, which helped her become a household name. She has also appeared in The Town, Savages, The Shallows, Green Lantern, The Age of Adeline, The Private Life of Pippa Lee, and the critically acclaimed A Simple Favor.
With the level of fame she has attained and the salary she commands for her appearances, no one can deny that Blake Lively is one of the biggest stars in Hollywood.
Blake Lively's Net Worth After Gossip Girl
With her good looks, excellent career, great husband, wonderful kids, and a hefty fortune, the actress seems to have it all. Blake Lively's net worth is currently estimated to be around $16 million, which is a huge come up since her role in Gossip Girl. Blake earned about $50,000-$60,000 per episode for her work in the series. Meanwhile, her appearance in her latest project, the 2018 film A Simple Favor, got her an $800,000 paycheck.
In addition to her income from her acting career, Blake Lively's net worth has been helped by other streams of revenue such as event appearances. She reportedly earns upwards of $50,000 for showing up at a store opening.
Her bank account has also gotten a handsome boost from the lucrative sponsorship deals she has been able to land including a two-year contract with Gucci worth $4 million.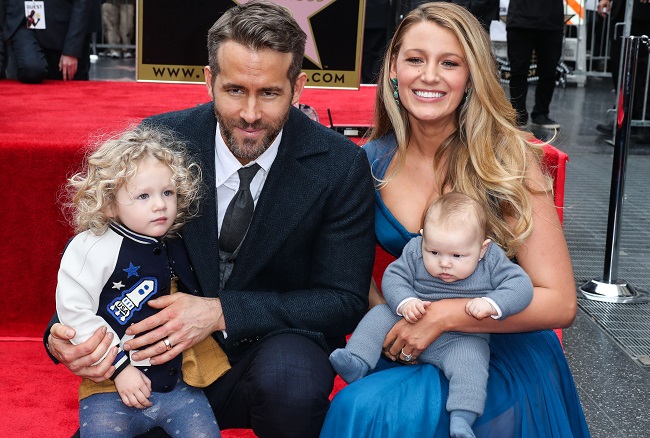 See Also: Jennifer Lopez Net Worth: How Does She Make and Spend Her Money? 
How She Spends Her Money
Like her character in Gossip Girl, Blake Lively appreciates the finer things of life from expensive jewelry to designer clothing and accessories. She also styles herself, unlike most celebrities, so the money she would have spent on a stylist goes right back into her classy wardrobe.
She has also invested in prime real estate such as the 4,753-square-foot New York garden estate which she bought for $2.35 million with her husband, Ryan Reynolds. The couple's garage features luxury cars like the Lexus SC430, Nissan Leaf, Lamborghini Aventador, Toyota Prius, Dodge Challenger, Mini Cooper Convertible, Mercedes Benz 190 SL, Chevrolet Equinox, Tesla Model S, BMW 7 Series, Audi R8, and Cadillac Escalade.
Blake Lively also has a house in Bedford and a penthouse in Manhattan, which have a combined $10 million value.