Black hair, on its own, is nothing spectacular as more than 60% of human beings on the planet share this physiological trait. But, when you pair this hair colour with blue eyes, a relatively rare physical feature, the percentage drops. Most of the people with this amazing combo are Caucasians and among them are celebrities with black hair and blue eyes.
From Megan Fox to Angelina Jolie and Zac Efron, a lot of celebrities stand out because of their striking physical traits. The rare combination of black hair, blue eyes, and fame makes us swoon with wonder and appreciation of this uncommon phenomenon. If you share this appreciation, here are twenty of them for you to dote on.
20 Rare Pictures of Celebrities With Black Hair and Blue Eyes
1. Angelina Jolie
As far as celebrities with black hair and blue eyes are concerned, Angelina Jolie might as well be the matron saint. Aside from her incredible body of work, which includes the Tomb Raider film series, Wanted, and Maleficient, she is also one of the most beautiful women on the planet. In fact, she has held the title at least seven times. Whew!
2. Zac Efron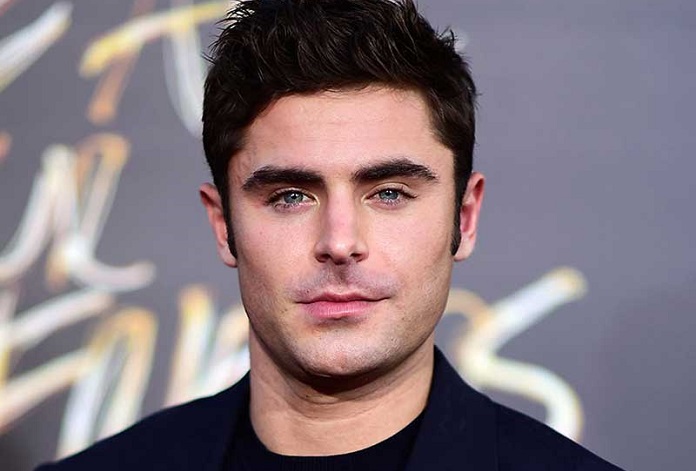 Zac Efron hit the spotlight via Disney's High School Musical. At the time, it was his voice and love for Gabriella Montez (Vanessa Hudgens) that endeared us to him. These days, however, most part of his popularity is powered by the strength of his short black hair, ripped body, and blue eyes. It's actually almost impossible not to love this eye candy of a man.
3. Megan Fox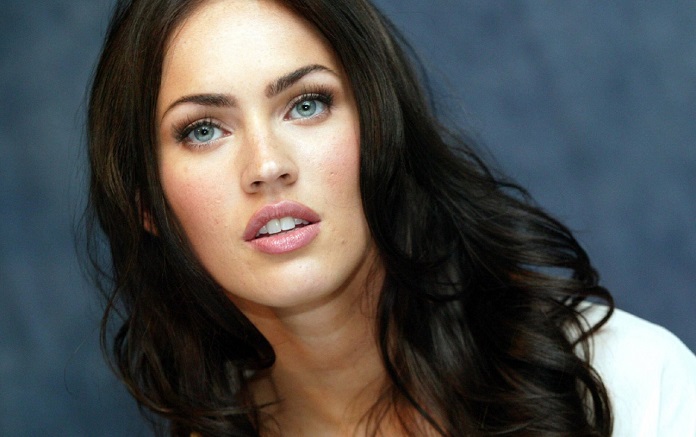 Megan Fox might not have a much-celebrated body of work as an actress, but thanks to physical traits that many of us can only dream of, she is one of the most notable actresses in Hollywood. And if she never makes it back to mainstream movies, we will always have THAT scene in 2007's Transformers.
4. Ian Somerhalder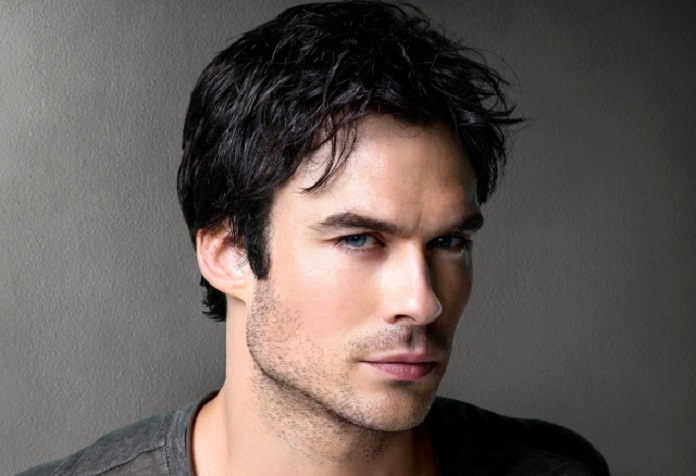 Ian Somerhalder's blue eyes and black hair make him one of the hottest celebrities in Hollywood. If the world could be powered by the number of times men and women have wished he looked at them with his piercing eyes as he did Elena (in Vampire Diaries), the threat of climate change would be over.
5. Alexandra Daddario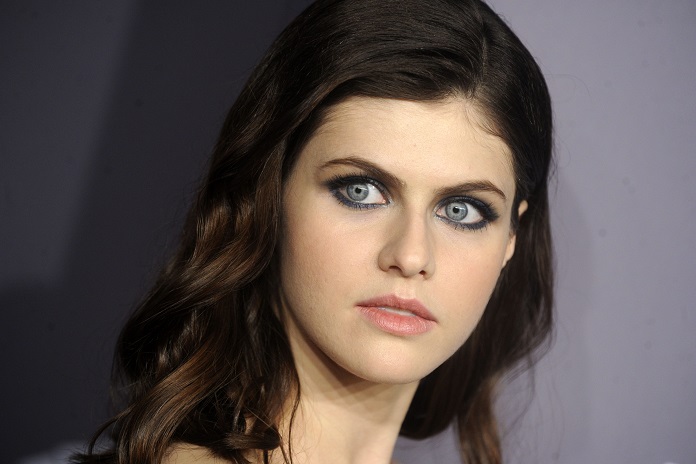 From television (True Detective) to movies (Percy Jackson), we have seen plenty of Alexandra Daddario. Yet, we are never tired of seeing her long flowing black hair and captivatingly beautiful blue eyes. She once played the daughter of the goddess of war, but it would be perfect if she played the daughter of Aphrodite, the Greek goddess of beauty.
6. Jason Lewis
Jason Lewis is best known for playing Jerry Jerrod in the iconic show, Sex and the City. Although he has appeared in several other projects since then, his celebrity remains tied to playing the blue-eyed model turned actor who was the love interest of Samantha. Fun fact – he is also a real-life model, because, why not?
7. Adrianne Palicki
As far as celebrities with blue eyes and black hair go, Adrianne Palicki is one of the least famous. But to the initiated, there is plenty of her immaculate beauty and acting prowess to be enjoyed on shows like Marvel's Agents of Shield and the sci-fi series, The Orville.
8. Chris Pine
Chris Pine has made several major movies, like The Princess Diaries, Hell or High Water, Into the Woods, Star Trek, but we would be damned if the first thing that comes to mind about him isn't how his devastatingly blue eyes make us believe aliens live among us.
9. Amanda Peet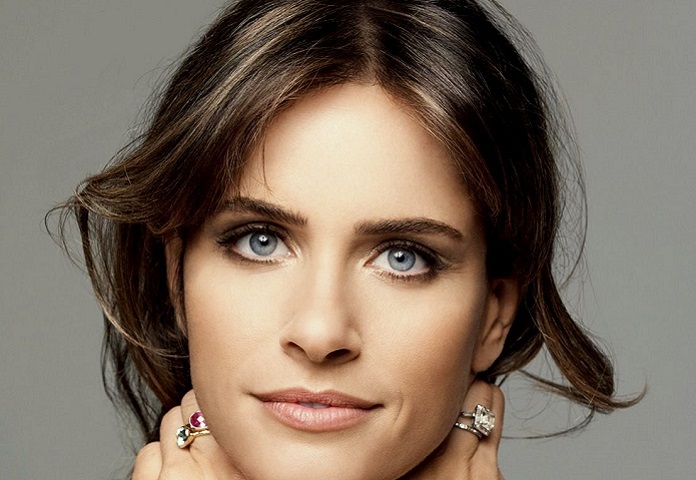 Amanda Peet is a Hollywood actress whose filmography includes titles like The Whole Nine Yards, A Lot like Love, The Romanoffs, and Identity Thief. Most of us only get to see her on our screens, but that doesn't censor the beauty that pours out from her striking eyes in any way.
10. Kellan Lutz
Blue eyes and black hair are just two of the physical features that make Kellan Lutz one of Hollywood's most desirable men. He also has a killer body, and thanks to his modelling career, we have seen plenty of it. He is married to Brittany Gonzales, a model and TV host, and we are definitely not jealous.
11. Alexis Knapp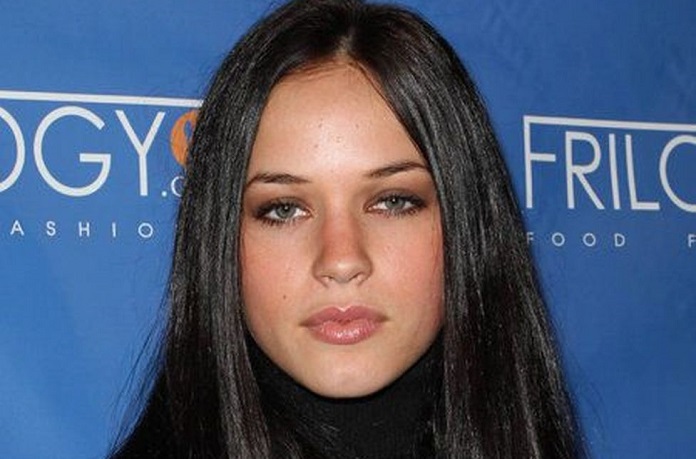 Pitch Perfect captured lightning in a bottle and Alexis Knapp, who played Stacie Conrad in the film series, shined bright in that light. Thanks to her character, shiny long black hair, and blue eyes, she is not one to forget in a hurry. As admirers, we only hope to see more of her in the future.
12. Logan Lerman
Logan Lerman's reserved personality means he is one of Hollywood's lesser-known celebrities. A strange fact, considering he starred in The Perks of Being a Wallflower, the Percy Jackson films, and has one of the bluest eyes and blackest hair among his fellow celebrities.
13. Cobie Smulders
This Canadian actress has found success in Hollywood, thanks to her starring role in How I Met Your Mother and in the Marvel Cinematic Universe as Agent Maria Hill. It also helps that she has gorgeous blue eyes and thick black hair.
14. Wentworth Miller
Wentworth Miller's blue eyes have been a mesmerizing part of his celebrity status since he hit the spotlight as Michael Scofield on Prison Break. Though he prefers to keep his black hair extremely short, he remains an incredibly handsome man, further highlighting the uniqueness of these physical traits.
15. Emily Blunt
British actress Emily Blunt is one of the most famous actresses on the planet for many reasons. One of them is her beauty, which consists of dark flowing hair and a majestic set of blue eyes. She is also Mary Poppins, y'all.
16. Leonardo DiCaprio
It feels like Leonardo is way too talented and good looking for him to also have blue eyes. But the gods are known to be fair. Thanks to his charming looks, it is probably easier to count hot models he hasn't dated than the ones he has been with.
17. Emilia Clarke
Game of Thrones might not have ended the way we wanted, but we will always love the mother of dragons. The British actress has a dazzlingly beautiful set of blue eyes and long black hair, despite her iconic role where she donned dazzling white hair.
18. Chris Evans
Even though he is one of the few celebrities who have a rare combination of blue eyes and black hair, it has never been the driving force of his fame. We guess when you are Captain America, even an ultra-rare physical trait is not a big deal.
See Also: 11 Rare Pictures of Celebs With Blonde Hair and Brown Eyes
19. Alison Brie
Like Chris Evans, Alison Brie's blue eyes and black hair make up just a small part on the long list of why they are one of the world's biggest celebrities. After all, when you have played Annie Edison and a Russian wrestler on television, everything else is just a bonus.
20.  Chace Crawford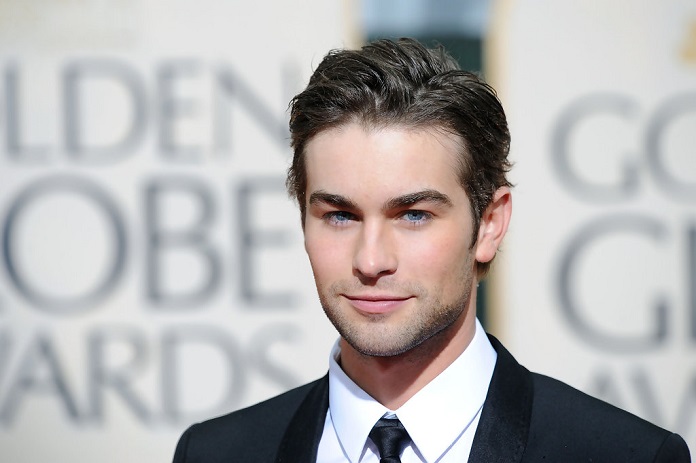 Chace Crawford's character, Nate Archibald, will always be a source of controversy for fans of the CW hit series Gossip Girl. But, we all agree the actor is one of Hollywood's most eligible bachelors, thanks to his rare physical features.