Bill Murray is an American comedian, actor, and writer. He began his show business career as one of the early casts on Saturday Night Live! How Early? the second season. The comedy legend went on to establish himself on the big screen with many cult classic hits to his name.
Bill Murray Biography
William James "Bill" Murray was born on September 21, 1950, in Evanston, Illinois. Murray and his 8 siblings, three of whom are also actors were raised in Wilmette, Illinois. Murray had it quite rough during his teenage years. When he turned 17, he lost his father to diabetes while his mother often had miscarriages. Also one of his sisters suffered from polio.
With the many difficulties surrounding the family, Murray worked as a golf caddy in order to afford his tuition at Loyola Academy. In high school, Murray was active in theater and was part of a rock band named Dutch Masters where he was the lead singer. A natural troublemaker, Murray occasionally got caught up in trouble. On his 20th birthday, he was arrested at O'Hare airport, Chicago for trying to smuggle marijuana, after which he was placed on probation. Murray briefly took pre-medical courses at Regis University in Denver, Colorado before dropping out.
See Also: David Letterman – Son, Wife, And Biography
Comedy Career Beginnings With SNL
Murray began his comedy career after his older brother Brian Doyle-Murray invited him to join the improvisational comedy troupe, "The Second City" in Chicago of which he was also part of. Eventually, Murray relocated to New York City where he became part of the radio show "The National Lampoon Radio Hour" from 1973 to 1974.
The turning point for Murray's comedy career came when sportscaster Howard Cosell discovered him on the set of a Lampoon off-Broadway show. Cosell who had just begun his "Saturday Night Live with Howard Cosell" recruited him for the show which ran on ABC. Cosell's show faced competition from a similar, more-successful show of the same name which ran on NBC and as a result was only short-lived. However, it aired long enough to attract attention to Murray, who was selected to join the NBC version, replacing Chevy Chase who had departed to focus on his movie career.
Bill Murray made his SNL debut in the second season in 1977 and remained on the show for two more seasons, leaving in 1980. In his debut year, Murray received a Primetime Emmy Award for "Outstanding Writing for a Variety, Music or Comedy Program".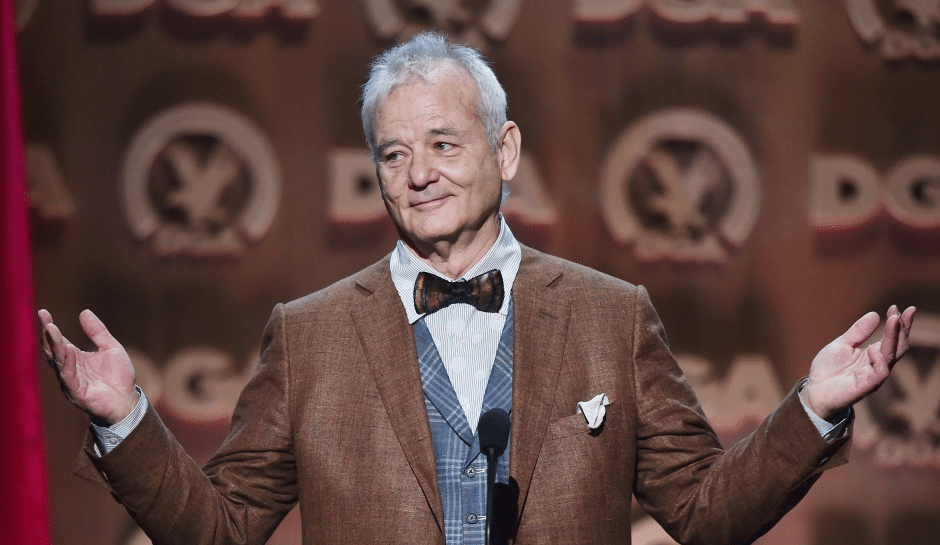 Film Career
After three outstanding years with the popular sketch comedy show, Murray did a Chevy Chase, turning his focus towards film roles. However, he had previously made an uncredited appearance and a voice role. Murray's debut major starring role came in "Meatballs" (1979) which was a box office hit. He continued his success with hits like Caddyshack (1980), Stripes (1981), and Tootsie (1982) which were interspersed by a few flops.
Read More: Jack Nicholson Children, Wife, And Mother
1984 proved to be quite a successful year for Bill Murray when his eagerness to adapt the Somerset Maugham novel titled "The Razor's Edge" led him to sign a deal with Columbia Pictures. The deal involved his starring in "Ghostbusters" in return for financing for his project.
Ghostbusters became a massive hit critically and among audiences, grossing over $300 million to become the year's highest-grossing movie. The incredible success produced an equally successful cartoon series and action figures. Its theme song was a hit as well, featuring on the charts. Murray has gone on to star in two sequels of Ghostbusters.
However, Murray wasn't as joyed as Ghostbuster fans as his "The Razor's Edge" adaptation turned out a huge flop, forcing him to take a four-year hiatus from Hollywood.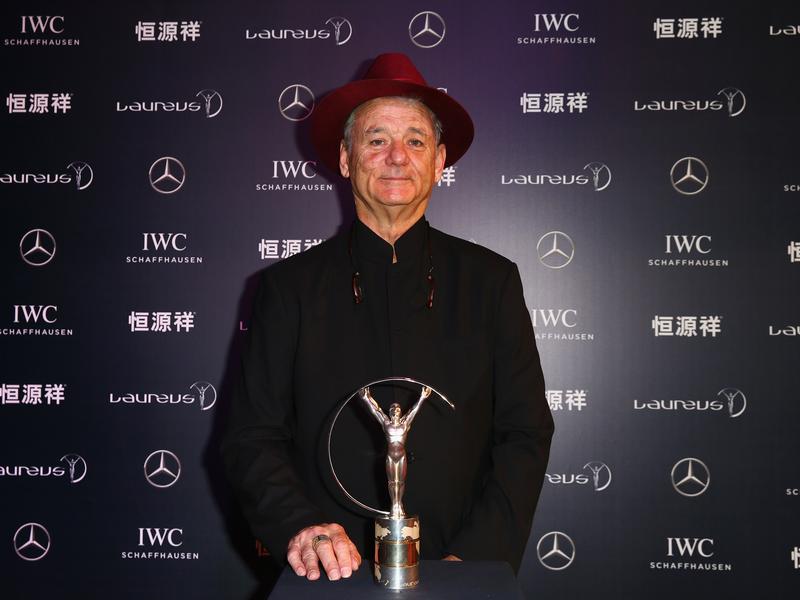 Bill Murray's Financial Strength
Murray returned to acting in 1988 with moderately successful movies like Scrooged and the first sequel of Ghostbusters. Murray proved he still got his mojo with box office hits like "What About Bob?" (1991) and "Groundhog Day" (1993). For his roles, he earned $8 million and $10 million respectively.
See Again: Al Pacino Wife, Children, Girlfriend, Wiki, House
Beginning from the early 2000's, Murray began taking dramatic film roles. His role in "Lost in Translation" (2003) earned him among others a Golden Globe and BAFTA Award for Best Actor. He also received an Oscar nomination. Bill was among the star-studded ensemble cast to voice roles in "The Jungle Book" (2016) which was a major box office hit grossing over $966 million worldwide.
Together with his brothers, Murray owns a chain of golf-themed restaurants called Murray Bros. Caddy Shack. The restaurants are adorned with movie memorabilia. An ardent baseball fan, Murray has invested in a number of minor league baseball teams and is a part owner of some including; Brockton Rox, St. Paul Saints, Hudson Valley Renegades and Charleston RiverDogs.
He has an estimated net worth of $140 million.
Bill Murray Siblings
The talented actor comes from a large family and has eight siblings. Just like Bill, three of his brothers, John Murray, Joel Murray, and Brian Doyle-Murray also work in the entertainment industry as actors.
Having been raised in a strong Roman Catholic Irish-American family, one of his sisters, Nancy chose to become an Adrian Dominican nun in Michigan.
In 2016, the Oscar nominee and his five brothers launched another franchise of their Murray Bros. Caddyshack restaurants in their native Illinois.
They had launched the first of its kind in 2001 near Florida's World Golf Hall of Fame.
Bill Murray Wife, Children
The famous actor has been married and divorced twice. His first marriage was to Margaret Kelly in the 1980s and early '90s but as a result of his affair with costume designer Jennifer Butler, the couple divorced in 1996.
The following year, Bill got married to Jennifer. However, twelve years later, Jennifer Butler filed for divorce based on allegations of domestic violence, adultery, addictions to sex and drugs. Their union was finally dissolved on  June 13, 2008.
Bill's marriages produced six children, all sons- two from his first wife and four from his second wife. Margaret Kelly had Homer (1982 )and Luke (1985) while Jennifer gave birth to Caleb (1993), Jackson (1995), Cooper (1997), and Lincoln (2001).
Is Bill Murray Dead?
In 2009, there were rumors that Bill Murray had died by committing suicide but it turned out to be a celebrity death hoax. The actor is still very much alive and well.