When The Big Bang Theory first came on the air on the 24th of September, 2007, its producers, writers, and cast members, like every other crew of a TV show, hoped it would become a success. While not every show gets to see that hope come to fulfillment, The Big Bang Theory nailed it as it became the leading sitcom on television for a majority of its 12-season run, and several of its cast members grew in net worth as they became multimillionaires.
Not only did they become rich from their time on the show, but they became global stars, with teeming fans across the world. As millionaires, most of the cast members joined the highest-paid actors and actresses on television, raking in as much as $1 million per episode. With the show finally over after twelve seasons, we take a look at how much The Big Bang Theory transformed the financial status of its cast members.
Net Worth of The Big Bang Theory Cast
1. Jim Parsons – $70 million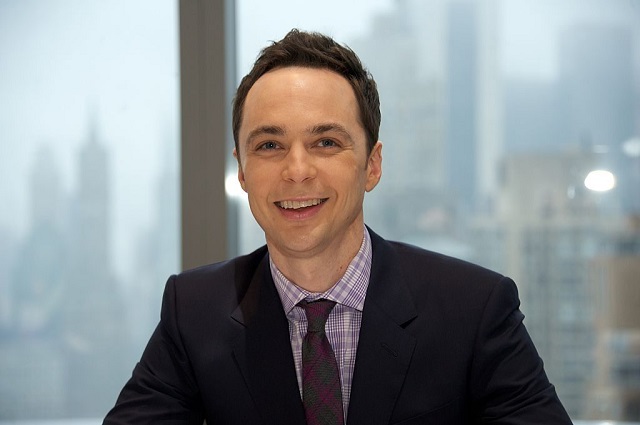 When Jim Parson began his career in 1993, like every other new actor, he hoped to last long in the business and be successful but he may not have expected it to happen this way.
The actor, who had appeared in shows like Taste, Ed, Why Blitt?, and movies like Happy End, Garden State, the Great New Wonderful before he was cast on The Big Bang Theory in 2007, went on to become the most popular face of the show, via the character, Sheldon Cooper.
He was a lead actor on the show during its entire run, appearing in all 279 episodes. Like the show itself, which started slowly in ratings and popularity, Jim Parsons was earning $60 thousand per episode for the first three seasons of the show, gradually going through changes with the passing of a couple of seasons until the eighth season when he began to earn $1 million per episode.
Jim, along with the rest of the principal cast, took a pay cut in the tenth season of the show, earning $900 thousand per episode. His mega earnings on the show, combined with his other appearances in other projects like Hidden Figures, Home, Visions and a few others, have earned him an estimated net worth of $70 million.
2. Johnny Galecki – $50 million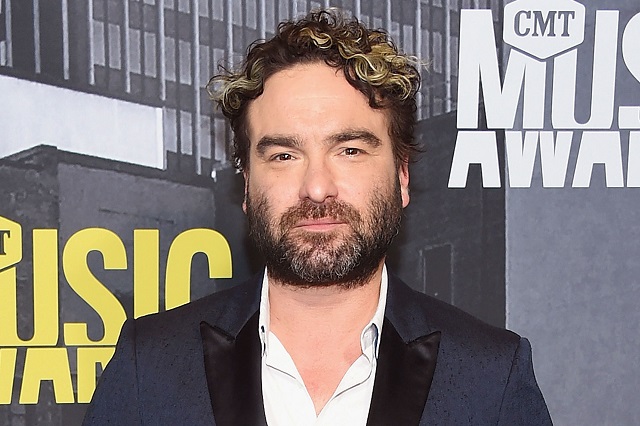 Johnny Galecki began his career in 1987, well before Jim Parsons and had a lot more presence in the industry before he was cast in the sitcom. He had appeared in movies like Bean, Suicide Kings, I Know What You Did Last Summer, Bookies, etc and shows like Roseanne, Billy, and Blind Faith, prior to his debut appearance on the sitcom.
However, just like Jim Parsons, he began his time on The Big Bang Theory earning $60 thousand per episode and at the end of three seasons, his salary increased to $200 thousand, and then $350 thousand and eventually, $1 million per episode, which he earned for a couple of seasons before he got a pay cut to $900 thousand, which he earned till the end of the show.
During his time on the show, Johnny Galecki, who played Leonard Hofstadter, appeared on other shows like Entourage, The Conners, and movies like Hancock, In Time and The Cleanse, stacking up a net worth of $50 million.
3. Kaley Cuoco – $55 million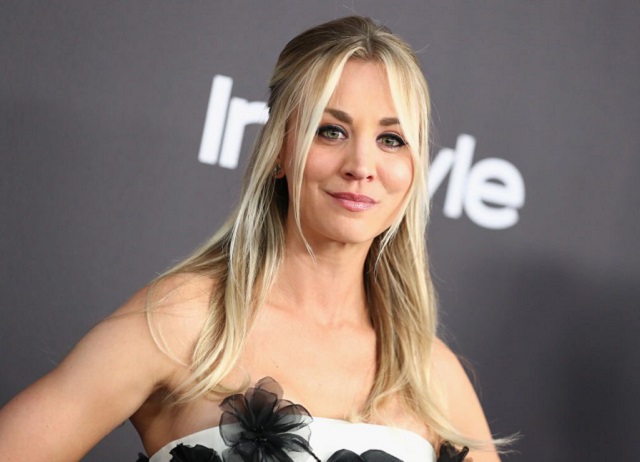 Rounding up the big three is Kaley Cuoco who played Penny on The Big Bang Theory and also appeared in all 279 episodes of the show. Her salary journey on the show mirrors that of the other two main cast members.
Kaley Cuoco first got her breakthrough as an actress on the sitcom, 8 Simple Rules where she starred as Bridget Hennessy but it was her role as Penny on The Big Bang Theory that truly made her a Hollywood star.
In her career as an actress, Kaley, who has built a filmography with over 60 movies and TV shows, which includes other major works like The Wedding Ringer and Monster Allergy, has been able to amass a net worth of $55 million, with the bulk of it coming from her work on The Big Bang Theory.
4. Simon Helberg – $45 million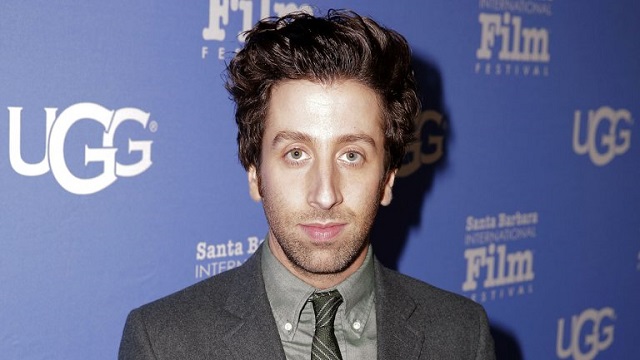 Simon Helberg is a comedian and musician who began his career in 1999 with his first notable work being Derek & Simon: The Show, a web series.
He joined The Big Bang Theory in 2007 as a supporting character on the show, earning between $20 and $30 thousand per episode. After a few seasons, his pay was increased to $100 thousand per episode and eventually, he began to earn as much as the big three, bagging $1 million per episode.
He earned the large sum for some seasons before getting a pay cut as the rest of the cast to $900 thousand to fund an increase in the salaries of Mayim Bialik and Melissa Rauch.
Apart from his appearances on The Big Bang Theory, which has contributed the most to his $45 million net worth, Simon Helberg has appeared in other works like We'll Never Have Paris, I Am I, Florence Foster Jenkins, The Guild, and King Fu Panda: Legends of Awesomeness.
5. Kunal Nayyar – $45 million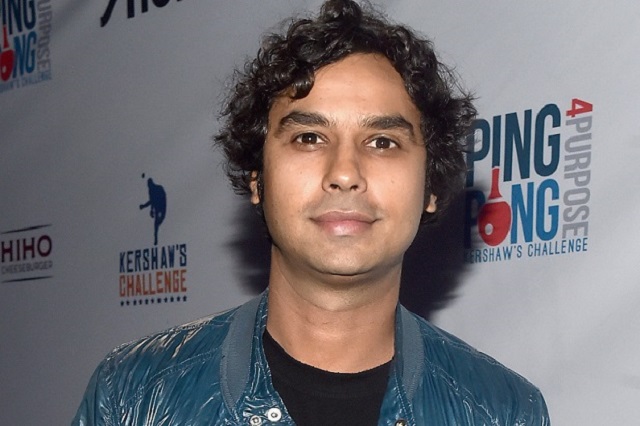 Kunal Nayyar is perhaps one of the most successful Indian actors in Hollywood and it is all thanks to his role as Rajesh Koothrappali on The Big Bang Theory.
Prior to appearing on the CBS sitcom, Kunal, who is a British-Indian actor, appeared in NCIS, in an episode and the movie S.C.I.E.N.C.E. Since he began appearing on The Big Bang Theory, where he plays an astrophysicist in the science-themed show, he has made appearances in other major projects like Trolls, The Scribbler, The Mindy Project and Sanjay and Craig.
Aside from his onscreen roles, Kunal Nayyar has also made several appearances in theatre plays, in both the United States and the United Kingdom. Over the course of his acting career thus far, where he has over 20 movies and TV shows, he has been able to accrue a net worth of $45 million, most of which were earned from The Big Bang Theory, where he shared a similar salary trajectory with Simon Helberg.
6.   Melissa Rauch – $8 million
The first five cast members on the show started appearing from the onset of the show but Melissa Rauch joined in its third season as a recurring character, playing Bernadette Rostenkowski-Wolowitz.
She started as a waitress in The Cheesecake Factory before becoming the fiancé of Howard Wolowitz, playing alongside Simon Helberg, whose character journey best symbolizes her journey from being a recurring character on the show to one of the main characters in the fourth season until the 12th season.
She started on the show, earning between $20-30 thousand per episode, eventually getting bumped to $60 thousand following her status as a main cast member. After a couple of years of being on the show, Melissa Rauch was earning as much as $500 thousand per episode, becoming one of the highest-earning actresses in television in the process.
Prior to appearing on The Big Bang Theory, Melissa Rauch appeared in Delirious, 12 Miles of Bad Road, Kath & Kim and has since appeared in other projects like The Office, True Blood, all of which has earned her an estimated net worth of $8 million.
See Also: Top 10 Highest Paid Actors In The World Right Now
7.  Mayim Bialik – $25 million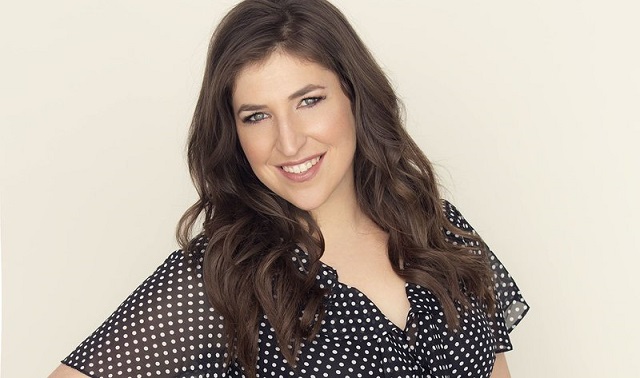 Mayim Bialik may not be the highest-earning woman on the show, but in a science-themed show, she was the only science-oriented person on the show, considering she is a certified neuroscientist.

Before appearing on The Big Bang Theory, Mayim Bialik had been acting since she was twelve years old and appeared in works like Lloyd in Space, Curb Your Enthusiasm, Blossom, MacGyver and a host of others.

Mayim Bialik began appearing on the show as Amy Farrah Fowler as a guest actress in the third season and was eventually promoted to the main cast in the fourth season, through to the 12th season. She famously played a neuroscientist who is also the love interest of Sheldon Cooper on the show.

Her earnings curve on the show is very much similar to that of Melissa Rauch. However, she has been able to boast of a bigger net worth of $25 million as a result of her longer filmography, which has appearances in over 50 movies and TV shows. Aside from her acting career, Mayim Bialik also has a YouTube channel where she earns through ads.

For the main cast i.e Galecki, Parsons and Cuoco, their contract with CBS ensures a certain percentage (10%) in back-end money and as a result, ensures the cast is set to earn as much as $10 million year-on-year through reruns of the show.

Other than the main cast, other notable cast members over the course of the show include Kevin Sussman who played Stuart Bloom and has a net worth of $3 million. There is also John Ross Bowie, who played Barry Kripke, he has a net worth of $3 million, Wil Wheaton plays himself on the show and has a net worth of $500 thousand, Sara Gilbert played Leslie Winkle and has a net worth of $35 million and Laura Spencer, who played Emily Sweeney, has a net worth of $4 million.

Fact Check: We strive for accuracy and fairness. If you see something that needs updating,