When it comes to power couples i.e. two people in a relationship who are major figures in their field, often in entertainment, there is arguably none bigger than Beyonce and Jay Z. For over a decade, both of them have held sway over pop culture has its leaders, and in return, climbed up the wealth rankings with each passing year. This article on Beyonce vs Jay Z Net Worth seeks to explore how they make their money and who has a bigger share of a combined net worth that is well over a billion dollars.
Both of them being icons of music, it goes without saying that a significant amount of their wealth has come from music sales and concerts. But how else have they built their enormous net worth? Read on to learn more.
Who Makes More Money Between Beyonce and Jay Z?
Although Beyonce and Jay Z might be in love and a happy relationship, fans of their respective music are forever locked in a rivalry. A rivalry that stems from their respective genres and their impact on pop culture. This rivalry has since extended to a comparison of their wealth, one that has finally found a lasting answer thanks to ubiquitous access to the major financial magazine, Forbes.
According to the magazine, for Beyonce vs Jay Z net worth, the wealthier person is the latter, who has a personal net worth of $1 billion, which is well ahead of the wife, who has a net worth of $400 million.
Jay Z's net worth is significant, not only in the relationship but also in hip-hop, as the personal fortune makes him the first hip-hop billionaire, a long way in reputation for a music genre that was once known for nothing more than a celebration of drugs and gang violence.
As for Beyoncé, although her fortune is not breaking any records and still places well beyond other female musicians, her $400 million fortune places among the top 50 of America's Wealthiest Self-Made Women, a list that cuts across every sector and industry in the country.
Combined, Beyoncé vs Jay Z net worth, which is estimated $1.4 billion puts them heads and shoulders above every other couple in the music industry, making them truly the King and Queen of the industry, not just in popularity but also in wealth.
How Do They Make Their Money?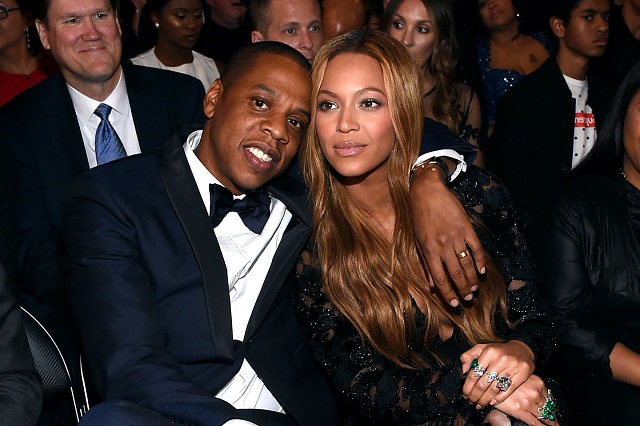 So, having establishes who is richer between Beyonce and Jay Z, how do both of them make their money? As mentioned earlier, because they are both superstar musicians, a considerable amount of their wealth has come through their earnings as a musician, particularly for Beyonce.
Beyonce, who had a very different background compared to her husband having grown up in Houston, started her career as a member of the famous girl group, Destiny's Child before she went out and forged a solo career. Her net worth of $400 million has primarily been earned through album sales, hundreds of sold-out concert shows and brand endorsement deals with major businesses like Pepsi and H&M.
However, the recent growth in her wealth has come from entrepreneurial efforts such as owning her athleisure line, investing in startups and becoming a major real estate player. It hasn't yet made her a billionaire, but it has been enough to back up her status as the goddess of music.
Jay Z, on the other hand, has amassed his admirable net worth having had a very successful music career and incorporated entrepreneurial ventures into his music career, in what experts have described as a decision made out of necessity. His first major venture, owning a record label was established as a result of getting rejected by major labels. His label, Roc-A-Fella Records is one of the major iconic music labels in the world today, boasting of several major music acts.
Soon after he began raking up money in music sales, he diversified to fashion where he founded his clothing line, Rocawear, in partnership with other investors, eventually selling it for $204 million. Having proven to have adept at building a business and a brand, Jay Z soon began to explore various options across various industries, including his liquor line, Armand de Brignac champagne, and D'Usse cognac.
However, while the New York-born rapper has made ample money from establishing a brand and eventually turning it over, his biggest contributor to his net worth is Tidal, a streaming service he bought in 2015 in partnership with other investors, some of which are major players in the music industry.
Jay Z bought Tidal for $56 million and after a couple of years, the service has grown exponentially in worth, contributing as much as $600 million of his total net worth.
Together, Beyonce and Jay Z are investors in real estate and have also made music together, going on successful tours across the globe, amassing over $250 million for their The Run II global tour alone.