| Age/Date of Birth: | November 4, 1970 |
| --- | --- |
| Height: | 5 ft 5¾ in or 167 cm |
| Ethnicity/Race: | White |
| Nationality: | American |
| Net Worth: | $70 million |
| Husband or Boyfriend: | Paul Bernon (2018-Present) |
| Parents: | Robert J. Frankel and Bernadette Birk |
Bethenny Frankel's relationship status has been a hot topic of discussion since after her 2012 separation from pharmaceutical sales executive, Jason Hoppy.
Frankel aka Skinny Girl is a TV personality, author, entrepreneur, talk show host and chef. The ridiculously 4-year long legal battle over who takes what in her divorce from Hoppy revealed her wealth to be $25 million. Her wealth has since grown to reach an estimated worth of $70 million as of 2020.
Details of the Frankel-Hoppy Divorce Saga
Bennethy Frankel met Jason Hoppy towards the end of 2008. The duo later married in March 2010 at the NYC Four Season's Hotel. Owing to her then burgeoning fame on Bravo's Real Housewives of New York City, the marriage and early stages of their union was documented in a spin-off titled Bethenny Getting Married? and later Bethenny Ever After. Jason had earlier proposed to Bethenny during the third season of the reality series.
Unfortunately, Bethenny and Jason's marriage didn't last long as she split from him in December 2012, subsequently filing for a divorce in January 2013. The ensuing legal battle of who takes what was nasty, to say the least as Jason point-blank told Bethenny that leaving him is "war", and that he will ruin her life. But…
What Exactly Did Bethenny's Husband Do To Her?
Both Jason and Bethenny have continued to accuse each other of diverse offences since after their marriage crashed. While Frankel mainly cites verbal abuse and harassments on Hoppy's part, the businessman often points to the reality star's fame.
Many however, seem to believe the latter as there are speculations that Frankel's career and busy schedules have something to do with their separation, especially while considering that her first marriage – to Peter Susman also did not last. The duo married in 1996 and divorced in 1997. Her second marriage having coincided with the peak of her career/business successes probably made matters even worse. Maybe, she is just too busy to attend to wifey duties. Who knows?
What Part of the Divorce Is Complete, and Who Has Custody of their Daughter, Bryn Hoppy?
Barely two months after their wedding, Frankel who was pregnant at the time, gave birth to a daughter. The baby girl whom they named Bryn Casey Hoppy arrived on the 8th of May, 2010. Alongside the battle over sharing their assets, the ex-couple are also fighting over the custody of their daughter.
Prior to closing the financial settlement in July 2016, the court in 2014, finalised the custody agreement, granting the ex-couple joint parenting of Bryn. However, Frankel filed a new application in December 2017, seeking sole custody as well as full decision-making powers over Bryn who turned 10 in May 2020. But as of the time of writing this article, the final status of the suit is not yet clear on the media.
See Also: Lisa Vanderpump Biography, House, Quick Facts
Who Has Bethenny Frankel Dated or Married after Jason?
Following her split from Jason Hoppy, Bethenny Frankel has romantically put up with a couple of guys, namely:
Dennis Shield
Frankel began dating Dennis Shields, an NYC businessman in 2016. According to reports, she had known Dennis as a friend for almost three decades. The duo's relationship however, remained off and on until Shields' unfortunate death in 2018. The businessman died on August 10, 2018 of suspected drug overdose.
Paul Bernon
Not long after the death of Shields, Bethenny began dating movie producer, Paul Bernon. The pair made one of their first public outings in October 2018. After about two years of dating, they wrapped things up in September 2020. The reality star on October 14, video-covered a lone date night she had in New York City, confirming she was no longer with Bernon.
Is Frankel Still Married To Hoppy? Here's the Truth
Contrary to rife reports that Frankel and Hoppy concluded their divorce in 2016, the ex-couple are yet to bring the chaotic proceedings to a final close. In a September 2020 interview with Andy Cohen, Bethenny stated to the shock of everyone, that she is still married to Jason Hoppy.
How Did Bethenny Frankel Get Rich?
Although Bethenny Frankel may not be so lucky in love, it's no overstatement to say that she's got the Midas touch!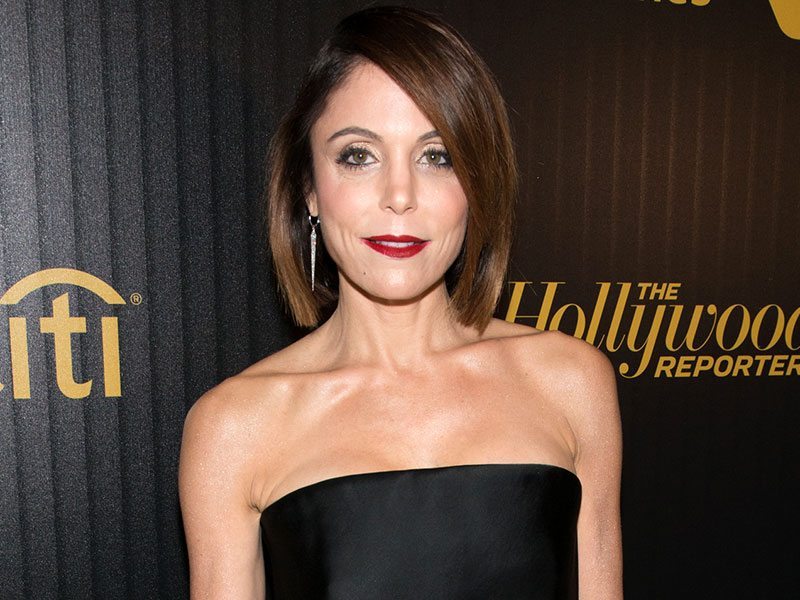 Despite the fact that her dream becoming an actress didn't come true as soon as she expected, the delay opened doors to even more lucrative opportunities. Born on November 4, 1970, in New York City, Bennethy Frankel had a very rough childhood owing to her parents' early divorce (when she was just four). Bethenny who was often depressed managed to graduate from Pine Crest School in Fort Lauderdale, Florida in 1998. She went ahead and obtained a degree in communications and psychology from New York University.
With the dreams of making it big in Hollywood, Frankel moved to Los Angeles. However, the reality that greeted her in the star-studded city was that she has to engage in various jobs to survive; this included working as Paris Hilton 's nanny. The exposure she earned from this landed her a better job – working as a personal assistant to filmmaker Jerry Bruckheimer.
How She Broke into the Limelight
Frankel subsequently ventured into the business of planning parties which didn't really do well. As a result, she enrolled at the Natural Gourmet Institute, New York City with aspirations of becoming a chef. Following her graduation, she launched 'Bethenny Bakes', a baking business that focused on making healthy cookies. Although the business also failed, it connected her to a career in TV – what she had always wanted.
She landed a spot to compete on the 2005 reality competition series, The Apprentice: Martha Stewart where she showcased her culinary talents. But more than that, her passion for the media quickly manifested in her effortless composure and confidence on the show which saw her finish second place.
Frankel's success on the show opened the doors for a bigger reality show – The Real Housewives of New York City which premiered in March 2008. The Bravo TV series soon became a hit, earning Bethenny massive fame.
A Breakdown of Her Current Net Worth
With a current estimated net worth of $70 million, Frankel mainly builds her fortunes from the following sources:
Reality TV
Authoring and
Skinnygirl franchise
Frankel's Earnings as a Reality Star and TV Producer
After landing her career-defining role on The Real Housewives of New York City (RHONY), Frankel's earnings became worthy of mentioning.
In 2010, she took a break from the series at the end of its 3rd season to star in Bethenny Getting Married?, a spin-off that focused on her personal life. The show which was renamed Bethenny Ever After in its second season chronicled her marriage to Jason Hoppy as well as her pregnancy and birth to daughter Bryn.
Garnering as much as 2.4 million viewers, the show became Bravo's highest-rated series in history and in turn, rewarded Frankel handsomely. In 2012, during the final season of the show, Bethenny ranked #97 on Forbes' Celebrity 100, with an annual earning of $12 million.
Frankel went on to earn an eponymous daytime talk show on Fox which aired from September 2013 to February 2014. She created and produced the show alongside Ellen DeGeneres. In a 2013 episode of the show, Frankel reunited with Martha Stewart of The Apprentice.
Following the cancellation of Bethenny, she returned to RHONY in 2015 for the 7th season. She eventually left the show for good in August 2019 after the 11th season.
Alongside RHONY, Frankel had a short show in 2018 titled Bethenny & Fredrick. She also makes guest appearances on several other popular shows including The Ellen DeGeneres Show and Shark Tank.
How Much Did Bethenny Frankel Earn per Episode of RHONY?
According to the reality star, she only earned $7,250 for her first year on RHONY. But by the time she returned for season 7, Celebrity Net Worth pegged her per-episode paycheck at $40k.
Frankel's annual earnings soon skyrocketed to seven digits, reaching as high as $8.5 million in 2016, about $700k coming from TV, per Forbes. That same year, she became the only "Real Housewife" to rank with the Kardashians/Jenners on Forbes' list of highest-paid reality TV stars with total estimated annual earnings of $55 million.
TV Production via B Real-ity
Bethenny Frankel is the CEO of B Real-ity, a television production company which has produced several TV programs including Bethenny & Fredrick, Food Porn, and more. The house also produces her podcast, Just B with Bethenny Frankel which ranks as one of Apple Podcast's top shows.
Under the umbrella B Real-ity, Bethenny in 2019, entered a multi-year deal with MGM Television and her chairman, Mark Burnett. The contract would have her generate unscripted television projects which she will also produce. The Frankel-Burnett partnership also includes Bethenny's upcoming HBO Max reality TV competition show, The Big Shot with Bethenny which they will co-produce.
Her Earnings as a Best-Seller Author
As of 2020, Bethenny has authored nine books, five of which became New York Times Bestsellers. Her books include:
Naturally Thin: Unleash Your Skinnygirl and Free Yourself from a Lifetime of Dieting (2009)
The Skinnygirl Dish: Easy Recipes for Your Naturally Thin Life (2009)
A Place of Yes: 10 Rules for Getting Everything You Want Out Of Life (2011)
Skinnydipping (2012)
Skinnygirl Solutions: Simple Ideas, Extraordinary Results (2014)
Cookie Meets Peanut (2014)
Skinnygirl Cocktails : 100 Fabulous and Flirty Cocktail Recipes and Party Foods for Any Occasion, Without the Guilt (2014)
I Suck At Relationships So You Don't Have To (2016)
In addition to her books, Bethenny Frankel created Body by Bethenny, an exercise DVD, as well as The Skinnygirl Rules, an audiobook which summarized her first books.
While the RHONY star didn't disclose how much she has earned so far from book sales, the fact that most of them reached Best-Seller status means they must have brought in significant revenue.
Frankel's Skinnygirl Enterprises
Bethenny Frankel is the owner of Skinnygirl, a lifestyle brand that comprises a range of products which offer practical and stylish everyday solutions to women. Despite past failures, Bethenny Frankel did not give up on business. Instead, it is her business goals that actually inspire her television appearances. The reality star told Forbes in 2011 that there's no need to be on TV if one has got nothing to sell.
For instance, her Skinnygirl Cocktails received massive patronage on set of RHONY. Of all the Skinnygirl business ventures, the low-calorie liquor line is the most commercially successful and financially rewarding. In its first year (2010), the alcoholic drink shipped 160,000 cases in 14 states at $14.99 a bottle.
In 2011, Bethenny sold Skinnygirl Cocktails at around $100 million to Beam Suntory of Fortune Brands who expanded the company's merchandise to include wines, flavored vodkas, and ready-to-drink cocktails.
Does Bethenny Frankel Still Own Skinnygirl?
With Bethenny Frankel still so much involved with the Skinnygirl brand, many are left wondering if she is still the owner or not. The fact is that while Frankel sold her liquor company, Skinnygirl Cocktails to Beam in 2011, she remains the owner of the Skinnygirl brand.
This kind of deal left with only Bethenny Frankel, the ability to market several other products under the brand's name. This means that she can license (lend the brand to) other producers. Frankel has thus, succeeded in making an empire out of the Skinnygirl franchise. Alongside the already popular margarita, the brilliant businesswoman has since lent the name to a variety of products including women wear, popcorn, deli meat, candies/sweeteners, and more.
Most of these businesses are considered multimillion-dollar enterprises with their products making it to Walmart and CVS stores. In each of these deals, Frankel gets a percentage of sales revenue in royalty. In addition, she continues to get payouts worth millions from Beam whenever Skinnygirl Cocktails sells well.
Meanwhile, Skinnygirl Daily, the nutritional supplements she markets in partnership with Matt Hesse, received up to a $1 million worth of wholesale orders in the first quarter of 2011. In September 2018, she added to her merchandise by launching the Skinnygirl Jeanswear Collection which began to record massive commercial success immediately after hitting the market.
Via her official website, Frankel sells an array of her Skinnygirl products, from shirts and pants, panties and bras, to shapewear, hair/beauty care products, and more. In addition, she earns from her Instagram which according to Forbes, generates between $10k and $30k from each of its paid posts.
A Peep into Bethenny's Real Estate Properties 
Aside from her liquid assets and investments, a good chunk of Bethenny Frankel's wealth is in properties, especially real estate. According to the brilliant entrepreneur, real estate is her "side hustle". In 2014, Frankel bought a lofty two-bedroom apartment in the SoHo neighbourhood of New York City for $4.2 million.
In the next three years, she purchased two properties in NYC's affluent community, The Hamptons. Bethenny bought her first Hampton home in 2015 for around $3 million. In December 2017, she bought another home in Bridgehampton for a little over $2 million. The 1910 Victorian house boasts 7 bedrooms and 5.5 bathrooms.
In 2016, the media reported that Frankel has sold her contentious $6.95 million Tribeca penthouse. She acquired the residence in 2011 at $4.995 and spent half a million in renovation and furnishing. In January 2020, she reportedly sold her SoHo condo for $3.65 million. Barely a month later, news filtered in that she has also sold her second Hampton home for $2.28 million.
Meanwhile, the Skinnygirl entrepreneur owns a luxury townhouse in Boston, Massachusetts. She moved into the stylish home with her boyfriend, Paul Bernon in early 2019.
Profile Summary
First Name:
Bethenny
Last Name:
Frankel
Also Known As:

Not available
Sex/Gender:

Female
Profession:

Reality television personality, entrepreneur, and author
Famous For:
Appearing on the Bravo's reality television series The Real Housewives of New York City, for founding Skinnygirl brand, and hosting the talk show Bethenny.
Colleges/Universities Attended:

Natural Gourmet Institute in New York City, Boston University, New York University
Educational Qualifications:

Degree in psychology and communications
Religion:

Non-religious
Birthday & Zodiac

Age/Date of Birth:

November 4, 1970
Zodiac Sign:
Scorpio
Birth Place:

New York City, New York, United States
Nationality:
American
Ethnicity/Race:

White
Country of Residence:

USA
Physical Attributes

Height:

5 ft 5¾ in or 167 cm
Weight:

53 kg or 117 pounds
Eye Colour:

Dark Brown
Hair Color:

Dark Brown
Other Body Measurements:

37-23-36 in or 94-58.5-91.5 cm (bust, waist, and hips)
Relationships

Marital Status:

Dating
Spouse/Partner:

Paul Bernon (2018-Present). Formerly married to
Peter Sussman
(m. 1996; div. 1997)
Jason Hoppy (m. 2010; div. 2016)
Family and Relatives

Father:

Robert J. Frankel
Mother:
Bernadette Birk
Children:

Bryn Hoppy
Siblings:
None
Other Relatives:

John Parisella (Step-father)
Net Worth
Estimated Net Worth:

$70 million
Salary:
Not available
Source of Wealth:

sale of Skinnygirl Cocktails