Ben Koldyke is an American actor best known for co-starring in the short-lived 2015 sitcom Mr Robinson. Koldyke who is a former teacher and football coach has so far made a huge impact in the entertainment industry ever since he decided to become an actor. His acting skills are glaring in various films and TV series such as Thirteen Days, How I Met Your Mother, and Big Love. While you probably know a lot already about Ben Koldyke's professional life, how much do you know about his life away from the cameras?
A Look at Ben Koldyke's Family Background and Early Years
Born March 27, 1968, in Chicago, Illinois, USA, Benjamin Koldyke is of Caucasian ethnicity. He is one of the four children born to Patricia Blunt and Martin J. Koldyke. His siblings include Elizabeth, Carl and Laird Koldyke. While Koldyke's father is a Northwestern University life trustee and former investment banker, his mother was an educator.
Further information about Ben Koldyke's parents has it that they are both celebrated as education activists in Illinois. Ben's father founded the Frontenac Company in Chicago. He was also among the family members who managed the capital market company, Laird Norton Company LLC which originated from the Pacific Northwest timber industry.
Ben Koldyke grew up in Kenilworth, a village in Illinois close to his birthplace of Chicago. He completed his high school education at the New Trier High School before proceeding to Choate Rosemary Hall, a college preparatory private institute where he did a post-graduate year. During high school, Ben played football. He notably led his New Trier High School team to a 14-0 record victory, playing in the Quarterback position.
Koldyke subsequently studied at Dartmouth College, New Hampshire, graduating with a bachelor's degree in English in 1991. While in college, he played American football and was popular for his position as a quarterback. After college, Ben Koldyke joined the education field, teaching English in high school. He also worked as a football coach in Chicago.
His Acting Career
Although Ben Koldyke started off as a teacher and football coach, he later ventured into the world of entertainment, making his acting debut with the minor role of Kelly's Boyfriend in the 2000 comedy film, The Next Big Thing.
After starring in several unpopular and unsuccessful films, Ben Koldyke's acting career witnessed a boost following a meeting with popular actor and co-creator of It's Always Sunny in Philadelphia, Rob McElhenney. Ben had complimented Rob for the show at a cafe in Venice where he met him by chance.
Some years later, McElhenney offered Koldyke a role in Fox's 2009 TV comedy pilot, Boldly Going Nowhere, changing the career focus of the teacher cum football master. Although the show was not later picked by Fox, Ben subsequently began to land several recurring TV roles. Notable among the roles he portrayed was as Dale in the 2006-2011 HBO drama series, Big Love and Don Frank in the CBS sitcom, How I Met Your Mother. He also featured in a 2009 episode of It's Always Sunny In Philadelphia.
Progressing in his acting career, Ben received a lead role in a short-lived 2012 ABC comedy series, Work It. He later portrayed a regular character in the 2013 ABC sitcom, Back in the Game. He also played a series regular in NBC's short-lived 2015 sitcom, Mr. Robinson. In 2016, Koldyke took a supporting role in Disney's The Finest Hours, which also featured great actors like Ben Foster, Casey Affleck, Chris Pine, and Eric Bana. He later guest-starred in the HBO series, Curb Your Enthusiasm (2017) and Silicon Valley (2018). More recently, Ben played the recurring role of Brent Norwalk in the NBC comedy series, The Good Place.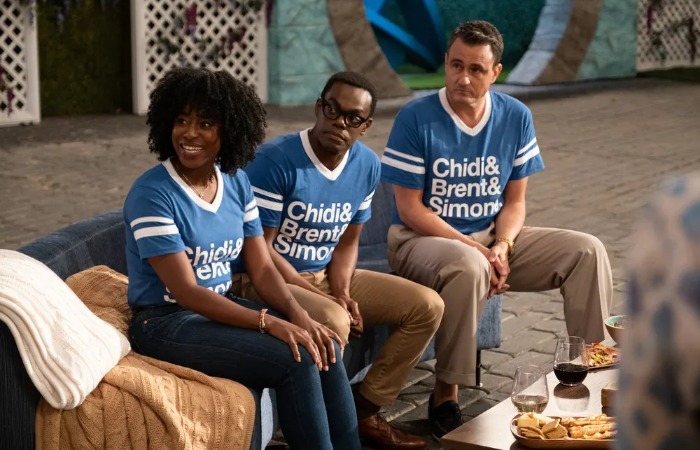 Ben Koldyke has since expanded his filming career to include writing, directing, and producing. Some of his movie credits in these areas include Red Zone, Jedi Gym, and Osama Bin Laden: Behind the Madness.
How Much Has He Made From His Career?
Although he is yet to receive an award for any of the roles he has so far portrayed, Ben Koldyke has garnered as much as $7 Million in net worth going by popular reliable reports. Although he might have earned reasonably from his former career of teaching and football coaching, Ben built a greater part of his worth from his acting/filming career.
The actor is obviously living a comfortable if not a luxurious lifestyle. He lived in a revamped $1.45 million three-bedroom house in Santa Monica, California which he later listed for sale at $3.895 million.
Is Ben Koldyke Single or Married?
The 6 feet 2 inches-tall actor from Illinois is currently single. He has, however, been married once so far in his lifetime. He had married Maggie Lawson, an American actress from Louisville, Kentucky whose real name is Margaret Cassidy Lawson. Among her numerous acting roles, Maggie is most popular for playing Detective Juliet Jules O'Hara in the 2006-2014 detective comedy-drama show, Psych.
Ben and Maggie hooked up immediately after the latter ended her seven-year-long relationship with Psych co-star, James Roday. That was in 2013 while they co-starred in the situation comedy, Back in the Game. The duo dated for a while before making their affair official on 14th November 2014 through engagement.
See Also: Wes Ramsey Bio, Age, Parents, Siblings, Relationship With Laura Wright
Koldyke and Lawson subsequently tied the knot in 2015, precisely on the 8th of August. The wedding ceremony took place in Koldyke's family ranch in Las Vegas, New Mexico with the couple's friends and relatives in attendance.
Unfortunately, things began to turn cold and sour between Ben and Maggie not long after their marriage. The union lasted for just a little over a year with Maggie eventually filing for divorce in early 2017, citing irreconcilable differences. The two parted ways immediately after. Since after their separation, neither Koldyke nor Lawson have started any other romantic relationship; at least none that has come to media notice.