Beau Cassidy is among the long list of celebrity kids who are following in the footsteps of their parents. The progeny of David Cassidy and his third wife, Sue Shifrin is not only an actor but also a singer and a songwriter much like his parents. From his childhood, Beau has been in the limelight as a celebrity child but now that he is grown, he decided to be known beyond being the son of a star.
Who is Beau Cassidy?
Beau was born on February 1991 in Los Angeles, California but he spent his early life in Fort Lauderdale, Florida where he lived with his father who relocated to the city after his father's marriage with his mother, Sue Shifrin broke down.
David Cassidy's son caught the acting bug as a child and started his career as a thereof. Some of his credits at that time include The Wedding Singer, Pride, and Prejudice, The Music Man, Copacabana, and host of others. In 2007, he played Mickey Johnston in a production of Blood of Brothers just like his father did in Broadway. Beau Cassidy enrolled at Northeastern State University but left the school to further his education at Boston University's College of Fine Arts, where he trained in theatre and obtained a degree in Theatre Arts. Upon graduation, he took up different jobs but wanted to toe the same direction as his parents in becoming a songwriter and musician as well.
As a musician, he is a member of a rock band called The Rivalry that has toured across the US. He has worked with Mark Spiro and terry Britten on different projects. Terry, one time disclosed how passionate he is about music. He has also auditioned for the reality competition series The Voice but wasn't selected by the judges who stated that his nerves got the best of him.
There is no holding back for Beau Cassidy who has also made his acting debut. Among his few credits yet is his starring as Freddy in the Netflix Original horror movie Mama Claus: Deck the Halls With Guts.
His Parents And Siblings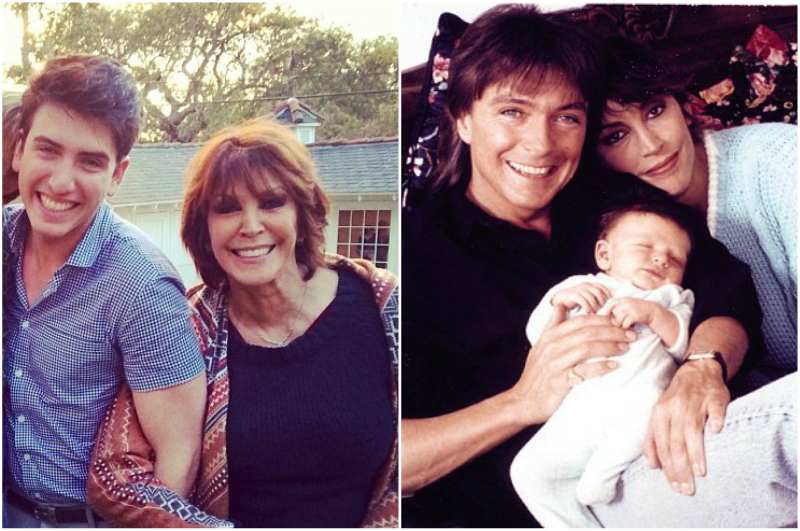 Beau Cassidy's father, David Cassidy was a multi-talented entertainer who was successful not just as an actor but also as a songwriter and guitarist. He first gained international fame for his role as the son of Shirley Partridge, Keith in the 1970's musical sitcom The Partridge Family. After the role, he grew a wide teen fan base and was considered one of the most famous teen idols of his time.
However, his career began to decline from 2008 when he stated that he had alcohol issues and in 2015, he filed for bankruptcy. In 2017, David announced that he had dementia and that his parents had it at the end of their lives. He later confessed that he didn't have dementia but a liver failure that was probably caused by alcohol poisoning. Unfortunately, he died in a Fort Lauderdale hospital in 2017 at the age of 67 while waiting for a liver match for a transplant.
Beau's mother Sue Shifrin is a licensed pilot, a recording artist, and a songwriter. She was born on April 16, 1949, in Miami, Florida, USA. Some of the well-known songs she wrote include, "Show Some Respect" for Tina Turner (co-writer Terry Britten), "You Don't Know What it's Like" for Smokey Robinson and a host of other hits songs.
Sue and David Cassidy married in March of 1991 which was David's third marriage and Sue's second marriage. Their marriage produced only Beau Cassidy. They separated in 2013 and the following year, Sue Shifrin filed for a divorce.
Before Sue, David was married to actress Kay Lenz but their marriage which started in 1977 ended in divorce in 1983. He later married Meryl Tanz a horse breeder the following year. Similarly, the marriage ended in 1988. However, none of his earlier marriages produced a child except the actor's affair with model Sherry Williams in the '80s which produced a daughter named Katie Cassidey (born in 1986). If the name sounds familiar that's because Katie is also a famous actress She is known for her role in the TV series Arrow and Gossip Girl. Nonetheless, she and her late father didn't share the best family bond ever. In fact, David was just her biological father but Katie was raised by her mother and her stepfather Richard Benedon after her mom and David Cassidy ended their relationship.
Read Also: Robbie Arnett – Bio, Age & Facts About Elizabeth Olsen's Boyfriend
Personal Life
Beau has never been linked to any woman, so it is not certain if he has a girlfriend. He is focusing on making a mark that would surpass his dad's in showbiz.
His Father Was His Best Friend
Beau was very close to his father who described him as one of the best people he has ever met and very proud of. On David's death, Beau proved their closeness with his tribute on his Twitter account which strongly suggested that nobody can ever fill the vacuum he left in his life.
Net Worth
Beau's net worth is estimated at $1.6 million of which came mostly from his father. As he continues to build his own career, his net worth is bound to grow.