Hollywood is an industry focused on selling fiction to the masses in a way that is believable or at least has a real effect on them. But even for an industry worth over $50 billion that was built on make-believe stories, sometimes, reality can be more unbelievable than fiction. Part of the hallmarks of Hollywood is turning interesting and exceptional stories into films. An example is the story of Barry Seal, which was recently made into a film.
Barry Seal is an American airline pilot whose crazy life story was acted out in the film American Made. Crazier than the film's plot, which had to undergo certain revisions to maintain a semblance of reality, is the true story of the man Barry Seal and his life as a drug mule for the Medellin cartel.
Before we delve into his activities as a drug smuggler, it is only right that we let you in on his life before his involvement in crime, for context.
A Look At Barry Seal's Life Before Crime Took Hold of Him
We all hope to lead interesting lives; to grow old and look back at our lives knowing that a recount will not bore us. However, as interesting as the life of Barry Seal was, very few people expect or pray to live the kind of life he lived, certainly not his parents when they welcomed him into their lives on the 16th of July 1939 in Baton Rouge, Louisiana, in the United States of America.
Barry was raised by his parents, Mary Lou and Benjamin Kurtis Seal. Although his parents were not rich, with his father recorded to have been a candy wholesaler, he was a man with big dreams. He nursed a desire to fly in the sky from a very young age and as fate would have it, he began to live this dream as a teenager, learning how to fly before he was 16 years old. He earned his student pilot license and private pilot license all before the age of 18.
Afterward, he joined the Louisiana Army National Guard in 1961, where he served as a member of the 20th Special Forces Group. Barry Seal was once described as a naturally gifted pilot by his teenage flight instructor and he proved this opinion to be true while he was in school, eventually graduating from the United States Army Airborne School.
While he was in the Louisiana Army National Guard, he worked as a flight engineer for Trans World Airline (TWA), working his way up to being a captain in the airline. Unfortunately, Barry Seal's flourishing career with TWA came to an abrupt end in July 1972 following his arrest as a result of his participation in a plot to illegally ship plastic explosives to Mexico. Even though the case ended up being dismissed two years later, the airline stuck to its decision to terminate Seal's job based on the fact that he feigned sickness and took medical leave to take part in the plot.
His Drug Smuggling Career And Eventual Death
Barry Seal's departure from TWA marked the beginning of an interesting life that Hollywood would later make into a film, with Tom Cruise playing the pilot (Seal). His life as a drug smuggler began in 1976, starting with little quantities but still illegal drugs like cannabis before he graduated to cocaine in 1978 and eventually securing a place in the roster of one of the deadliest drug kingpins in human history. Of course, Pablo Escobar, the founder of the Medellin Cartel still tops the list.
When he was eventually arrested, charged, tried, declared guilty, and sentenced to 10 years in imprisonment, Seal leveraged on his connection with the Medellin Cartel as their pilot and drug smuggler to plead for a reduced prison sentence. Negotiating a deal with the DEA in 1984, Barry Seal became a federal informant and helped the DEA and CIA in their investigation and infiltration of the North American drug trade.
Seal's insider role as an informant was compromised through a leak in the White House in 1984, causing the end of his status as a trusted member of the Medellin Cartel. Although he was appropriately rewarded for his role before the leak, with the judge presiding over his case sentencing him to public service in the Salvation Army, the leak endangered his life and he was eventually murdered by Medellin Cartel assassins on the 19th of February, 1986, bringing an end to what was an exciting life.
Crime does pay, at least materially until the criminal is caught or murdered. At the height of his smuggling deals working with the Medellin Cartel, Barry Seal made as much as $1.3 million for each flight he made. Throughout the duration of his criminal enterprise, he is believed to have made as much as $60 million. The exact amount he was worth at the time of his death is unknown but he was believed to be worth significantly less than his income, having spent a considerable sum on his legal battles.
Meet Barry Seal's Wife And Kids
The Pilot Was Married to Deborah Dubois When He Died In 1986
Duration of Marriage: 1973 – 1986
No of Kids with Barry: Dean, Aaron, and Christina Seal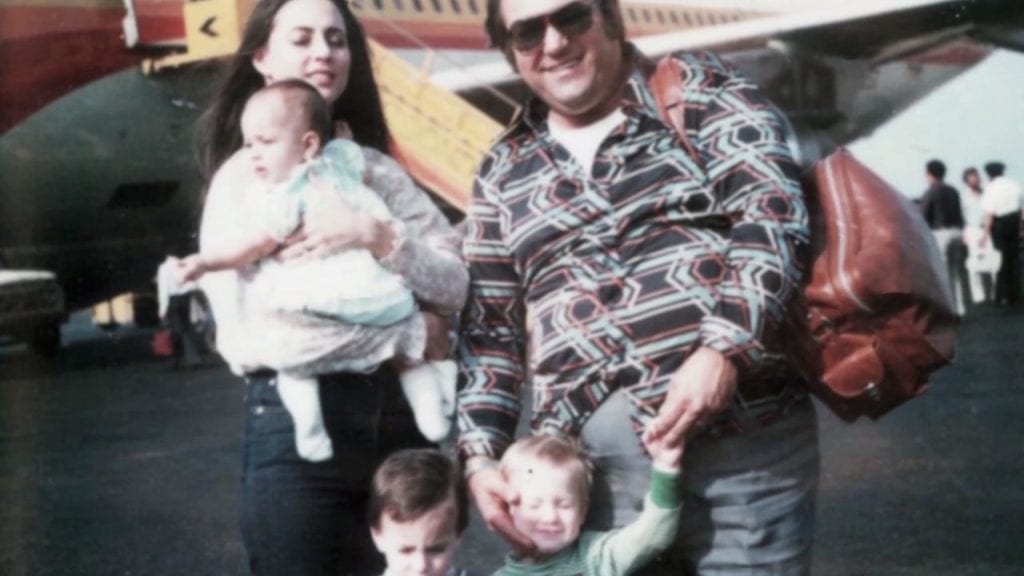 Even criminals have a love life and Barry Seal was no different. He was married three times throughout his life. It was in 1973, the year that followed the end of his second marriage that Seal got married to Deborah DuBois and they remained a couple until he died in 1986.
It is said that Barry met Dubois in 1972 just after he was arrested for attempting to smuggle explosives to anti-Castro Cuban fighters. As the story goes, he was attending his hearing and met Deborah when he stopped by a restaurant. She was only 21 years old then and was a cashier at the restaurant.
Based on what Deborah would later disclose, Barry was very confident when he asked her out, and his wild stories and energetic personality enchanted her. Even though it is hard to believe, Deborah has insisted that she didn't know anything about her husband's criminal activities. She claims Barry had her believe he was an airplane broker and she had no reason to doubt him.
Barry and Deborah Had Three Kids Together
The couple wasted no time in getting married after they became lovers. They got married in 1973 and by the time Barry was murdered in 1986, they've had three kids together named Dean, Aaron, and Christina Seal.
Deborah and her kids have relentlessly evaded the spotlight since Barry's death. As such, it has been very difficult keeping up with them. Hardly can anyone tell what they have been up to in recent times.
Before Dubious, Barry Was Married to Lynn Ross
Duration of Marriage: 1971 – 1972
No of Kids with Barry: Nil
Barry tied the knot with his second wife Lynn Ross in 1971 but just like the first, it ended in divorce in 1972. Barry and Lynn rushed out of the marriage as quickly as they rushed into it. The pilot married Lynn the same year he parted ways with his first wife. For reasons that are yet to be ascertained, the two were ready to move on barely a year of being married.
Because of how brief the marriage was, it is easy to see why they never had any child together.
His First Marriage Was to Barbara Dodson
Duration of Marriage: 1963 – 1971
No of Kids with Barry: 2 (Lisa and Adler Seal)
He married his first wife Barbara Dodson in 1963 but parted ways with her eight years later. As it is with his second marriage, it is hard to tell what led to the end of his marriage with Barbara; just as what she has been up to has remained a mystery.
Barry Seal's first marriage produced 2 kids, his first son and daughter respectively named Adler Seal and Lisa Seal Frigon. He had a total of six children: apart from the five he had with his first and third wife, he also had a child from a relationship he had after one of his divorces.
The Family Dispute that Followed Barry Seal's Death 
Barry Seal's family has chosen to avoid public attention of late but that doesn't mean they haven't been in the news since Barry's death. In 2015, Barry's eldest child — Lisa Seal Frigon — sued the late drug smuggler's widow — Dubois Sea — and her 3 children for selling Barry's life story to Universal Studios.
She alleged that the studio signed a $350,000 "life rights" deal with Dubois and her kids before starting production of the movie. Lisa prayed the court to issue an injunction on the film's proposed release in 2017 being that she is the legal executor of Barry's estate and his first child from his first marriage.
She also noted that no money from the signing entered Seal's estate and as such, she was completely sidelined. The suit also prayed the court to issue the injunction because there were many deliberate factual inaccuracies in the film's portrayal of her father. However, on June 21, 2018, the court dismissed the case.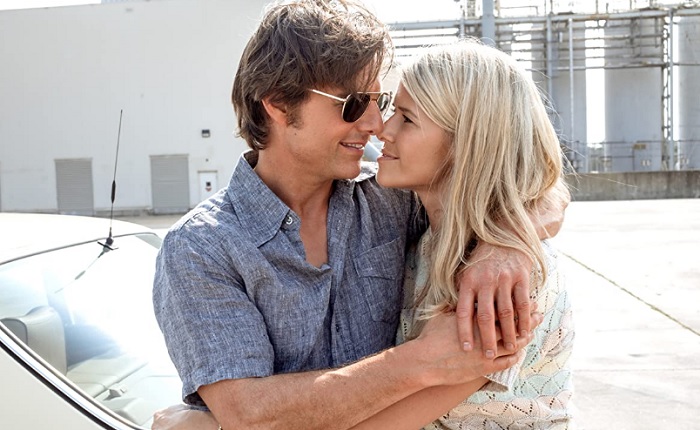 Debbie and Her Kids Faced a Hard Time After Her Husband Was Murdered
In the film American Made, the family of Barry Seal is made up of his wife, Lucy, and three children, representing Deborah DuBois and her kids. After his death, all his wealth disappeared and Lucy starts working at KFC to fend for her family. In reality, Debbie also fell upon hard times after the death of her husband since the government seized Seal's property and estate following his arrest which led up to his death. Speaking to Daily Mail, Debbie revealed that she and her kids were left to survive on their father's life insurance, adding that if Seal truly made the millions of dollars he was said to have made then he was holding out on her.
It is not certain if Debbie actually took a job at KFC's foodservice section after her husband's death as portrayed by her character in the movie. Nevertheless, the fact that she was working in a restaurant when she and Barry Seal met suggests that there might be an atom of truth to that tiny detail. Her children, on the other hand, are just normal adults living their lives like every other person.