Hollywood is an industry focused on selling fiction to the masses in a way that is believable or at least has a real effect on them. But even for an industry worth over $50 billion that was built on make-believe stories, sometimes, reality can be stranger than fiction. Part of the hallmarks of Hollywood is making interesting and exceptional stories, such as the story of Barry Seal, which was made into the film, American Made.
However, some of the true-life stories the industry has encountered have been too strange for it to accurately represent on film, like the story of Barry Seal, an American airline pilot whose story was recently made into a film. Crazier than the film's plot, which had to undergo certain revisions to maintain a semblance of reality is the true story of the man, Barry Seal and his life as a drug mule for the Medellin cartel. Learn more about the life of Barry below.
Who is Barry Seal?
We all hope to lead interesting lives. To grow old and look at her our lives, knowing that a recount will not bore us and those who we might give the account of our lives to, but very few people expect or pray to live the kind of life Barry Seal had. Certainly not his parents when they welcomed him into their lives on the 16th of July 1939 in Baton Rouge, Louisiana.
He was raised by his parents, Mary Lou and Benjamin Kurtis Seal. Although his parents were not rich, with his father recorded to have been a candy wholesaler, Barry Seal was a man with big dreams. He wanted to fly in the sky and he began to live his dream as a teenager, learning how to fly before he was 16 years old. He earned his student pilot license and private pilot license all before the age of 18.
Afterwards, he joined the Louisiana Army National Guard, where he served as a member of the 20th Special Forces Group. Barry Seal was once described as a naturally gifted pilot and he put the opinion to use while he was on service, graduating from the United States Army Airborne School.
While he was in the Louisiana Army National Guard, he worked as a flight engineer for Trans World Airline, working his way up to being a captain in the airline before he left the airline in 1972. His departure from TWA, which was a sack due to smuggling misconduct, was the beginning of an interesting life that Hollywood would later make into a film, with Tom Cruise playing the pilot.
His life as a drug smuggler began in 1976, starting with low level but still illegal drugs like cannabis before he graduated to cocaine in 1978 and eventually securing a place in the roster of one of the deadliest drug kingpins in human history, Pablo Escobar.
Having worked as a pilot and drug smuggler for the Medellin Cartel for a couple of years, he later used his knowledge of the drug cartel to pursue a reduced prison sentence after he was arrested. Negotiating a deal with the DEA in 1984, Barry Seal became a federal informant and helped the DEA and CIA in their investigation and infiltration of the North American drug trade.
Seal's insider role as an informant was comprised through a leak in the White House in 1984, causing the end of his status as a trusted member of the Medellin Cartel. Although he was appropriately rewarded for his role before the leak, with the judge presiding over his case sentencing him to public service in the Salvation Army, the leak endangered his life and he was eventually murdered by Medellin Cartel assassins on the 19th of February, 1986, bringing an end to what was an exciting life.
Net Worth and How Much He Made Before His Death
Crime does pay, at least materially until you are caught or murdered. At the height of his smuggling empire working with the Medellin Cartel, Barry Seal made as much as $1.3 million for each flight he made for the cartel. Throughout the duration of his criminal enterprise, he is believed to have made as much as $60 million. The exact net worth at the time of his death is unknown but he was believed to be worth significantly less than his income, having spent a considerable sum on his legal battles.
See Also: Who is Manuela Escobar, the Daughter of Pablo Escobar? Wiki, Bio
Wife, Kids, and Family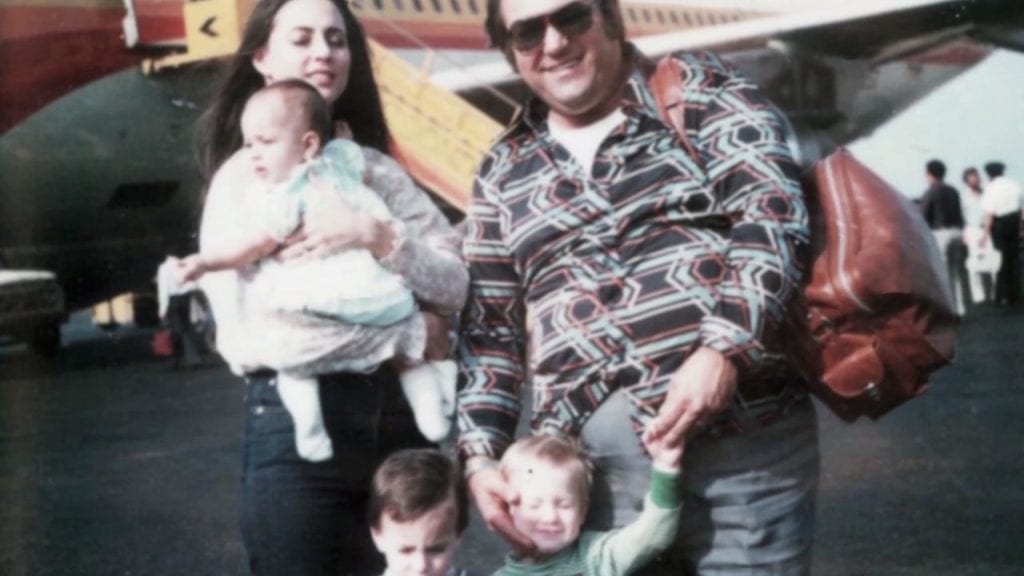 Even criminals have a love life and Barry Seal was no different. He was married three times throughout his life, marrying his first wife in 1963 and his last in 1973. He fathered children with each wife, with a total of five children before his untimely death. He had three children with his last wife, Deborah DuBois.

Fact Check: We strive for accuracy and fairness. If you see something that needs updating,