Historically, Latin America may not have enjoyed a long period of social or political stability for it to take its place at the table as one of the best communities in the world for quality of life, but it has never been short of individuals who have earned global recognition for their talent and accomplishments. From Jennifer Lopez to Pitbull, there have always been popular Latino personalities. In recent years, another name has joined the ranks in the person of Benito Antonio, popularly known as Bad Bunny.
Bad Bunny, as he is known professionally, is a Puerto Rican born Latin trap singer who has released several chart-topping songs like I Like It and Mia, working with other global stars like hip hop heavyweights, Cardi B and Drake.
Bad Bunny's Passion For Music Began At An Early Age
To his fans, and Latin music lovers across America and around the globe, he is Bad Bunny but his real name is Benito Antonio Martinez Ocasio and he was born in Almirante Sur, Vega Baja in Puerto Rico on the 10th of March, 1994.
Growing up in his rural Puerto Rican town, Bad Bunny began singing from a young age, starting from the church choir before he was swept by the charms of Latin hip hop.
With the conviction of his love and passion for music, Bad Bunny began to write his own music and while he was attending the University of Puerto Rico at Arecibo, simultaneously working as a bagger for a supermarket, he uploaded his music to SoundCloud, the platform that has become the grooming ground for aspiring music stars.
Breakthrough and Continued Success
With songs like Diles earning plenty of airplay on the platform, Bad Bunny was able to draw the attention of DJ Luian, who subsequently signed him to his label and thus began the journey of Bad Bunny from obscure musician to global talent.
Under the label, Hear This Music, Bad Bunny released songs that reached the top ten in US Hot Latin Songs, with the song, Soy Peor becoming his breakthrough song.
Two years after he began uploading his songs on SoundCloud, Bad Bunny was going on tours to various Latin American countries but his global stardom was yet to arrive, not until he collaborated with another fast-rising star, Cardi B on the song, I Like It. The song, which was released in 2018 quickly became the number one song on the Billboard Hot 100 chart.
With the success of the song, Bad Bunny got another chance to establish his position as a global talent when he collaborated with Drake for the song, Mia, which reached number five on the Billboard Hot 100.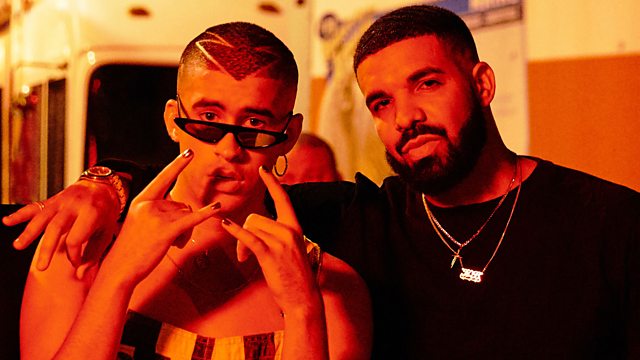 In the same year, he dropped his debut album, X 100pre, and it reached number one on the US Billboard Top Latin Albums, with critical acclaim and has been certified Diamond by the RIAA.
Bad Bunny is considered a Latin Trap and Reggaeton artist who incorporates singing and rap into his music, and he is expected to reach greater heights as a musician.
Bad Bunny Has Booked A Comfortable Spot In the Millionaire's Club
Bad Bunny has only been in the industry actively since 2015 when he released his first set of songs on SoundCloud. Since getting noticed and getting signed to a label, experiencing growth in his career, he has also enjoyed significant growth in his financial status.
As of 2020, the Puerto Rican rapper, singer, and songwriter has recorded a net worth estimated at $8 million. Not bad for the former supermarket bagger. He has grown pretty rapidly considering that back in 2018, his net worth was only $1.2 million.
His musical career is the main source of his fortune, thanks to unending streams, sold-out concerts, and deals among other things. His merchandise that includes shirts, handkerchiefs, and various other items have also brought in some cash for the rapper. More so, like most other stars, his fortune has been topped with endorsement deals both on Instagram and on the traditional media. He has had deals with brands including Supreme Foot Locker and Apple.
He has a home in Los Angeles as well as a variety of cars.
Controversies Surrounding His Sexuality
As a result of the stereotype about flamboyance and members of the gay community, Bad Bunny, who is known for his flamboyant dressing choices such as painting his nails and his hairstyles, has drawn rumors of him being a gay man but if his dating history is anything to go by, it is nothing but a rumor and a false one at that.
Since he became a recognized star in North America and beyond, he has been in a relationship with Julieta Cazzuchelli, who is also a musician. Their relationship was confirmed by the musician in May 2018 and they have reportedly been together for a while before they decided to part ways.
Before Julieta, he dated Carliz de la Cruz for five years before the two decided to end things and move on with their separate lives.
In 2019, rumors emerged of Bad Bunny being in a relationship with another singer, Rosalia. Nonetheless, there was no confirmation if the two became an item.
As of this writing, he is in a relationship with Gabriela Berlingeri. She is an Instagram personality and model in Puerto Rico. The two are said to have met back in 2017 but it would be years later before they would become an item. Although Gabriela has continued to endure hate from fans who believe she is not good enough for the rapper in social media, their relationship seems to be getting stronger with both of them sharing pictures of the other on social media.
It is obvious from all these that the rapper is straight and has never been romantically linked to any man in the past.
Read Also: Who Is Marshmello? Here Are Facts You Must Know About The DJ
Looking The Part…
Bad Bunny is a pretty much tall man who has a height of 5 feet 11 inches which is complemented by his slim and athletic body weight of 70 kg. Known for his flamboyant dressing style, particularly his nails, which has drawn a comparison to other music stars like David Bowie, he has other noticeable physical features like black colored hair and brown eyes.
Before now, he was a man with some weight. However, he got to shed some through dieting. That said, he has not revealed his dieting plan neither has he, the exercise through which he has remained fit.