Autumn Calabrese is a certified American fitness trainer and YouTuber who is currently a member of the Beachbody community of fitness trainers. She is held in high esteem by fans not just for her incredibly fit body but for her commitment to helping customers achieve their desired body goals through exercises and strict diet plans. Her immense dedication to fitness has led to her being given the title of "fitness queen" by most of her die-hard fans online.
But while her career paints a picture of a woman who has everything together, the reality is quite different. She is a mother who has had to raise her child on her own after her marriage came to an end.
Her Fitness Training Career May Have Ended Her Marriage
Autumn's success as a fitness trainer has made her a notable public personality. Yet, many details about her personal life remain out of public reach. One of those, and one that has many fans scratching their head, is why her marriage ended.
The fitness expert was once married to a man, a restaurant manager whose identity remains concealed. We equally don't know when the marriage began, however, it did produce a son named Dominic who was born on January 22, 2008. Dominic was just a child when the couple decided to part ways. Over the years, different rumors and claims have come out as the leading cause of the divorce.
One that has stood the test of time so far involves her fitness training career. According to the story, their love turned sour when Calabrese decided to start a career as a fitness expert. The idea didn't go down well with her husband, who wanted something different for his wife. As a result of their differences in opinions, they decided to part ways in 2012, ending their marriage for good.
Autumn Calabrese and Her Ex-Husband Used to Live Close To Each Other
Often, when couples divorce, their separation is not just emotional, but geographical. The story is slightly different in the case of Autumn Calabrese and her ex-husband. After their divorce, she and her husband lived a mile apart from each other. As a result, he spent time with Dominic regularly and maintained a fatherly presence in his life.
Unfortunately, this did not last as his work soon forced him to relocate to San Diego, leaving Autumn to raise her son as a single mother. To cope, the fitness expert had to hire a nanny to tend to her son while she worked. Today, that pursuit has yielded fruit with her being one of the most recognizable personalities in the fitness industry.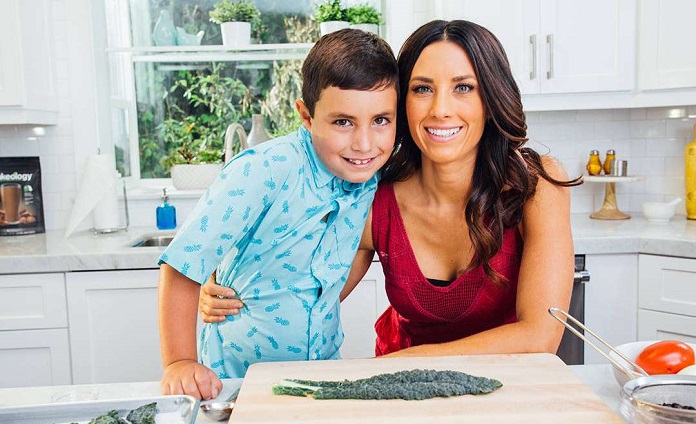 The Beginning of Autumn Calabrese's Fitness Career
Autumn Calabrese was in her 20s when she first entered the world of coordinated physical routines. She took up professional dancing while she was at Webster University and was on the verge of graduating when an injury ended her prospects. The injury, a bulging disc in her lower spine, meant she was no longer fit for the long and rigorous hours needed in professional dancing.
Choosing not to be depressed by such a painful setback, she moved to California with the hopes of becoming an actress and took up waitressing to make ends meet. Purely dissatisfied with her job as a waitress, Autumn opted to become a fitness expert. She had to undergo serious training before being certified by The American Fitness Professionals & Associates (AFPA) and The National Academy of Sports Medicine (NASM).
Autumn Calabrese later found a job with Equinox as a personal trainer. She also worked for a website; writing fitness tips and making exercise videos. In addition to those, she also created meal plans for readers and clients to benefit those struggling with weight loss.
Later on, she joined Beachbody, a marketing company that sells home exercise videos and dietary supplements. Her relationship with Beachbody began in 2013 and she has since grown to become one of the brand's most recognized personalities.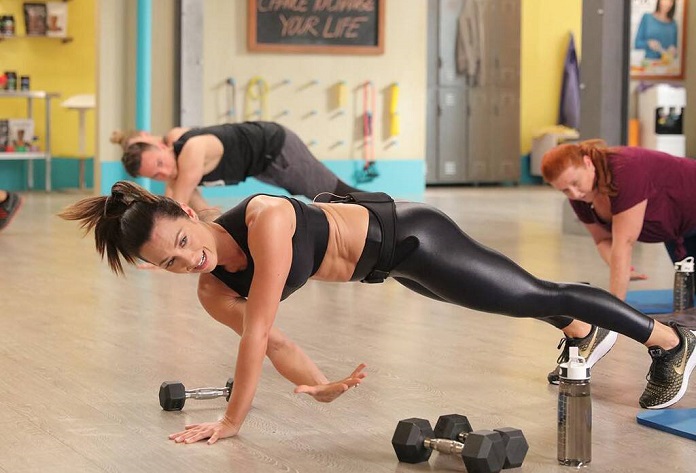 Her Achievements as a Fitness Trainer
Autumn Calabrese Has Sold Millions of Fitness Products
Autumn Calabrese has risen through the ranks in very little time to become a big shot in the fitness world. Since the start of her fitness career, she has partnered with several bodybuilders, most notably Sagi Kelev, with whom she developed a total-body sculpting program in 2016 named Country Heat. They also have another program called The Master's Hammer.
Calabrese is also the brains behind the well-known 21 Day Fix exercise plan, which became an instant hit on the internet. As a follow-up, she created 21 Day Fix Extreme. These two plans remain the highest selling franchise by Beachbody.
Outside of fitness items, Autumn Calabrese has also sold cookbooks, specifically her Fixate cookbooks which have sold more than 600,000 copies. She also launched a nutrition program titled Ultimate Portion Fix which now has more than one million views on the Beachbody platform. Autumn also notably founded a fitness center for pregnant women called Mighty Mommies Fitness. This was her first independent fitness business, started before she joined Equinox.
Social Media and Television Impact
Not only is Autumn Calabrese's work significantly followed by fitness enthusiasts, but she also has a large social media following. She has more than 800,000 followers on Instagram, over 238,000 subscribers on her YouTube channel, and 67,000-plus followers on Twitter. Her social media reach no longer only helps her sell thousands of Beachbody products, but it also solidifies her place as a leading figure in the fitness industry.
Outside of social media, she has appeared on TV shows like Today, Home & Family, and Fit Club. She also appeared on The Queen Latifah Show and in the third season of Revenge Body with Khloe Kardashian. All of this has made Calabrese a celebrity in her own right.
Her Mouthwatering Net Worth
Ultimately, all Autumn Calabrese's efforts as a fitness expert have made her a lot of money. Formerly making tips as a waitress, she now has a net worth of $8 million earned from the popularity and sale of her various fitness programs.
Her thriving and robust fitness empire earned off the back of being the face of Beachbody has enabled her to enjoy a few luxuries. In April 2020, she bought a mansion in Hidden Hills, California worth $6.25 million. The mansion has luxurious amenities like Lutron and Nest lighting/sound systems, a gym, yoga studio, and guesthouse. Part of the fitness expert's extravagant expenses includes a $3 million home in Calabasas and a condo in Woodland Hills worth $550,000.