Being a celebrity most times means that a lot of people will be privy to information about your private life, especially your fans. This is why fans of Aubrey Plaza have been craving answers to the question "Who Is Aubrey Plaza Dating". Before we get to that, we believe it's right to let you in on some background information about the actress, tag along.
How Aubrey Plaza Became Famous
Named after the song Aubrey by "Bread", actress Plaza began her career with small roles just like most Hollywood stars, appearing in two short films in 2006 and also in an episode of 30 Rock in the same year.
Before then, she attended Ursuline Academy in Wilmington Delaware, the United States, where she took part in stage productions with the community theater group known as The Wilmington Drama League before moving on to study film at The New York University Tisch School of the Arts from where she finished in 2006. Sequel to her graduation, she interned at various companies including NBC's Saturday Night Show. Plaza worked as an NBC Page and also joined the Upright Citizens Brigade Theater where she has performed improv and sketch comedy since 2004.
Since joining Hollywood as an actress and landing her first lead role as Darius Britt in the 2012 movie Safety Not Guaranteed, Aubrey has become a popular face on-screen and is most recognized for her portrayal of April Ludgate on NBC's Parks and Recreation. She has also starred in the series, Legion, and in a series of films including Mystery Team, Life After Beth, Mike and Dave Need Wedding Dates, The Little Hours, and Child's Play among others.
Having said on different occasions that she is bi-sexual, Aubrey stirred the curiosity of fans who cannot wait to be let in on information about her relationship status. So, is Aubrey Plaza dating or married? Well, we have the facts here, just read on as we share with you all you want to know and more.
Is Aubrey Plaza Dating Or Married?
Aubrey Plaza is currently not married so it is safe to say that she is single even though she is in a very serious relationship with a young man named Jeff Baena. Before Jeff, she dated actors like John Gallagher Jr and Michael Cera but seems to have found the kind of love she wants in Jeff whom she has stuck with since 2011 and even lives with in Los Angeles, California. However, how and when exactly they met remains unknown.
Over time, the duo has become a fan-favorite, thanks to their often public display of affection. Among other things, the fascinating thing about the power couple is how well they have managed to blend their romantic relationship with a collaborative partnership, working together on various movie projects such as The Little Hours, Life After Beth, Joshy among several others. As a matter of fact, Aubrey has not only featured in all Jeff Baena's movies but has also been of immense help to him creatively at different times.
Despite their enviable relationship, there is still no hint of any plans by the couple to make their relationship official but notwithstanding, their fans appear to be satisfied with the fact that even though they have been together for a long time, their love for each other has not ebbed away a bit.
Who's Plaza's Boyfriend, Jeff Baena?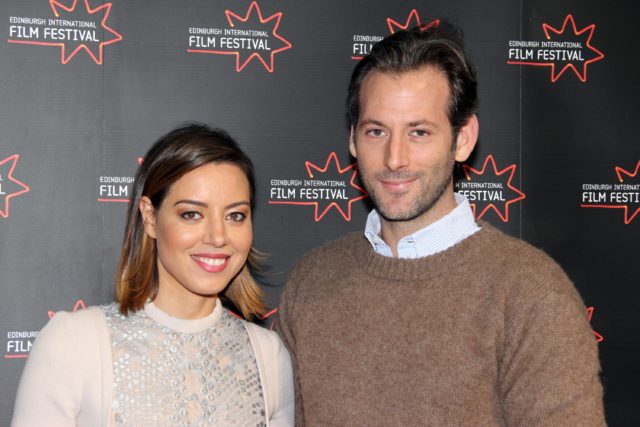 Born in Miami, Florida on the 29th of June 1977, Jeff Baena was raised in South Florida. He studied film at New York University and upon his graduation, he relocated to Los Angeles in pursuit of a career in Hollywood. This saw him become Robert Zemeckis' production assistant. However, his love for writing and directing led him to seek a job with David O. Russell and luckily, he was hired as his assistant editor. Sadly, one year and six months later, he got involved in an accident which nearly cost him one of his eyes.

See Also: How Often Do Angelina Jolie and Brad Pitt Talk, Is There a Chance They Will Reconcile? 

Following the depression that Jeff suffered as a result of the accident which made him unable to go to work, Russell decided to help keep his spirit up by discussing scripts with him. This singular action brought them close and gave rise to four scripts which they collaborated on. One of the four scripts is I Heart Huckabees. At this time, Jeff had already started focusing on writing, putting together the zombie comedy Life After Beth, which turned out to be his directorial debut feature.

Fact Check: We strive for accuracy and fairness. If you see something that needs updating,