For frequent YouTube users, Ashtyn Joslyn is a known name who is recognized for her work with another YouTuber, Jon. Together, they own a channel named Ashtyn&Jon which has been the toast of several millions of YouTubers who use the platform for their entertainment.
However, more than just being a YouTuber, Ashtyn Joslyn is equally a model and a travel vlogger who has built a brand of her own outside of her partnership with her boyfriend.
In this article, for many people who wish to learn more about the YouTuber, we cover everything you need to know about her, including details like her height and body measurements. Read on to learn more.
Ashtyn Joslyn's Biography
Although she has become a public figure through her YouTube videos and her Instagram posts, Ashtyn Joslyn has managed to keep certain details about her life away from the press.
At the moment, we know that she was born on the 24th of June, 1994 in Burnsville, Minnesota to parents Anthony Tony Joslyn and Michelle Joslyn. Childhood information like possible siblings or her parents' professions remain unknown but we do know that she was raised in Farmington, Minnesota.
For her education, she studied and graduated from Lakeville South High School, where she met her YouTube partner, Jon. There hasn't been any indication as to whether she attended college.
Since Ashtyn and Jon created their channel, Ashtyn&Jon, they have grown to over 150 thousand subscribers and have registered over 35 million views. Their videos, of which there have been over a thousand of them on their channel, comprises of their entertainment routines like pranks, viral game challenges, reactions, and vlogs.
While their joint channel has made both of them public figures, particularly in the digital community, Ashtyn Joslyn has also built her own personal YouTube channel, Ashtyn Sommer, which already has over 15 thousand subscribers. In her private channel, she posts several vlogs of herself in reaction to certain events or news or her experiences, as well as travel vlogs from her various trips around the world.
Outside her own channel, Ashtyn also has a thriving Instagram page where she has over 27 thousand followers. She equally has an enviable presence on Snapchat and Twitter.
Details Of Her Partner And Daughter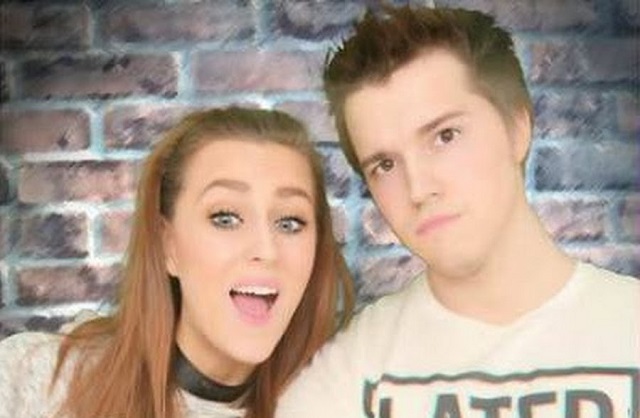 Her YouTube partner is also her boyfriend and their intertwined relationship began all the way in high school when they met.
When they met, Ashtyn Joslyn was in a relationship with someone else and so was Jon; but they say love always finds a way, which it did for Ashtyn and Jon who began dating in 2012, shortly before she graduated from her high school in 2013.
Whether planned or unplanned, things moved quickly between Ashtyn and Jon and by December 2013, approximately about a year after they began dating, Ashtyn Joslyn and her boyfriend welcomed a daughter, Zoe.
Their relationship has remained despite the early pregnancy, and their YouTube channel even suggests that they are thriving.
Height And Body Measurements
Having mentioned that Ashtyn Joslyn is equally a model who freelances, let's take a look at the facts that make her a worthy model.
A casual stroll through her Instagram page will reveal a curvy woman with an impressive body fitness; one might even find it difficult to believe she has given birth to a child. Through exercises and workout routines, she has been able to maintain a fit shape in a body that is 5 feet 8 inches in height and about 65 kg in weight.
Her curves, which has caught the eyes of several men and women on Instagram, have been determined to consist of 36 inches in bust size, 25 inches in waist size and 36 inches in hip size.
Additionally, her other noticeable features include brown colored hair and grey eyes.
See Also: Molly Eskam – Biography and Facts About The Model and YouTuber
Other Facts About Ashtyn Joslyn
1. While her physical perfection is strongly linked to her hard work and diet, she has also gotten some help from modern medicine through nose surgery.
2. Ashtyn Joslyn, through her various endeavors, including her YouTube earnings, is believed to be worth an approximate $150,000.
3. Ashtyn Joslyn is not the only famous person in her family. She is a distant cousin to country music singer, Lynn Anderson.
4. Other than vlogs and modeling gigs, Ashtyn Joslyn has also found herself in front of the camera as an actress for the 2016 film, Zombie, where she was an extra.