As one of the most instantly recognizable action superstars in the world, Arnold Schwarzenegger's net worth is expected to really be a huge bulk. Widely considered to be one of the most significant action stars created by Hollywood, Arnold Schwarzenegger has starred in some of the most thrilling and iconic action movies ever, displaying raw strength and solidifying his legacy as a true star of that movie genre. Before venturing into acting, Arnold Schwarzenegger was a professional bodybuilder who stunned the world by winning the Mr. Olympia title seven times. He is now considered to be one of the greatest bodybuilders of all times.
As an actor, he was shot to international limelight with the role he played in the Terminator movie series which became very popular with action movie fans around the world. He has also starred in other highly-rated movies including Commando, Predator, The Running Man, Twins, and many more. Apart from entertainment, Schwarzenegger also ventured into politics and successfully became the 38th governor of California.
Today, having become one of the most respected ambassadors of Hollywood and bodybuilding, there is no doubt that Arnold Schwarzenegger's net worth has been built to a really enviable level. Also, some fans have often asked what movie roles fetched him the most money. We have the answers you seek right below.
Arnold Schwarzenegger's Rise To Stardom
Arnold Schwarzenegger was born Arnold Alois Schwarzenegger on July 30, 1947, in Thal, a small village in the state of Styria, Austria. His father, Gustav Schwarzenegger was a local chief of police in Austria and his mother's name has been revealed to be Aurelia. According to Schwarzenegger, his parents were very strict with him and his siblings while they were growing up in Austria.
When he began schooling, Arnold Schwarzenegger was not very good with books but he was loved for being a charming and cheerful young man. He also picked interest in sports and particularly loved bodybuilding. He started bodybuilding at the age of 14 and by the time he was 17 years old, he had started a competitive career as a bodybuilder. At the age of 20, he emerged the youngest person to ever win the Mr. Universe title. He then went on to win a total of five Mr. Universe titles and seven Mr. Olympia titles, becoming one of the most successful professional bodybuilders of all time.
After some time, Arnold Schwarzenegger decided to venture into acting and started auditioning. He eventually made his acting debut in 1970 when he was cast to feature in Hercules in New York. He got his breakthrough in 1982 when he was cast in the sword-and-sorcery epic Conan the Barbarian. The movie became a global hit and shot him to prominence.
Schwarzenegger went on to star in other blockbuster movies including The Terminator, a science fiction action film in 1984. He also reprised his Terminator role in other subsequent installments of the film's franchise. This shot him to global fame as an action movie star of note. So far, he has starred in more than 30 movies which are highly acclaimed around the world.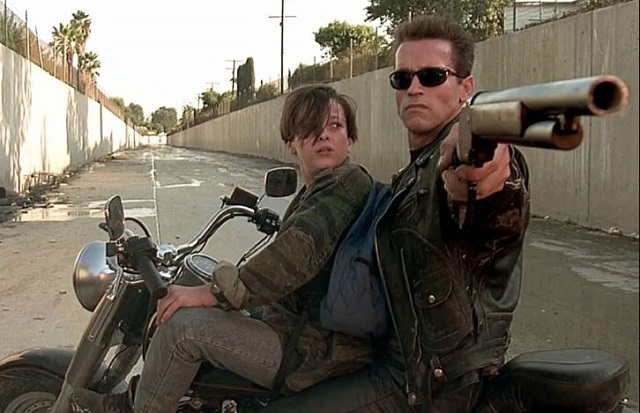 What Is Arnold Schwarzenegger's Net Worth?
Considering his sterling display of talent and hard work across top-rated action films since he began his acting career, Arnold Schwarzenegger is expected to have raked in a lot of money over the years. As a matter of fact, his movies have reportedly grossed a total of about $4.5 billion worldwide. So, what is Arnold Schwarzenegger's net worth?
At the moment, Arnold Schwarzenegger's net worth has been pegged at $400 million by different sources. A large part of this money was made from acting but this is not the only way he made money. Schwarzenegger is also a producer and director. He also makes money from his many product endorsement deals.
Read Also: Harrison Ford's Net Worth and The Movies That Made Him The Most Money?
Which Roles Made Him the Most Money?
When Arnold Schwarzenegger started acting, he didn't earn much as a newcomer but he progressed to become one of the highest-earning actors of his time, raking in several millions per movie. One of the movies that paid him the most money was Twins, a 1988 Buddy/Comedy movie. According to reports, he made between 35-40 million from the project. Today, if one adjusts the money for inflation, that figure will be between $70-$80 million.
Schwarzenegger also earned a lot of money from other movies. He is reported to have raked in $30 million from Terminator 3: Rise of the Machines. At some point in his career, he received nothing less than $25 million for every movie appearance. Before then, he was paid $8 million for Red Heat in 1988, and $3.5 million for Predator in 1987.