In Hollywood, there are a ton of personalities whose career and contributions to the entertainment business have elevated them as icons of the industry. Of those many names, is Dick Van Dyke, whose career has lasted over seven decades. And just as his works, such as Mary Poppins, The Dick Van Dyke Show, and many others have been popular extensions of himself over the years, so also is his personal life, which includes his marriage to Arlene Silver.
His marriage to Arlene was the second of his life, having divorced from his first wife Margie Willett after 36 years of being married. His marriage to Arlene who is 45 years younger than the veteran actor, hasn't been without its own share of controversy, with a primary focus on their age difference. Regardless, they have remained together and, in this article, we cover everything you need to know about Arlene Silver.
Early Life
Arlene Silver was born on the 21st of September, 1971 in New York to unknown parents who raised her in the Bronx. She had her childhood in the Bronx, including completing her education before she relocated to California where she attended college and earned a bachelor's degree.
Following the completion of her education, well before she became known as the wife of the famed actor, she worked as a makeup artist in Hollywood. Silver had her first role in the production team of a Hollywood project in 2003 when she was an art department production assistant for the movie, Carolina.
Four years after in 2007, she began a long career as a makeup artist, working on productions like Hacienda Confidential, Die Laughing!, The Men of Delta Farce Salute the Troops, Murder 101: New Age, The Caretaker 3D, and several others. Since she became Dick Van Dyke's wife, she has also appeared in TV and reality shows like Welcome Home, Dick Van Dyke, If You're Not in the Obit, Eat Breakfast, and Gilbert.
While Arlene Silver has had a limited career in Hollywood, her husband, Dick Van Dyke has been in the industry for over seven decades, working across both stage, TV and movies. He is a recognized actor, singer, and comedian and has worked on over 80 movies and TV shows, winning several awards and nominations for his performances, including Primetime Emmy and Golden Globe awards.
Arlene's Relationship with Dick Van Dyke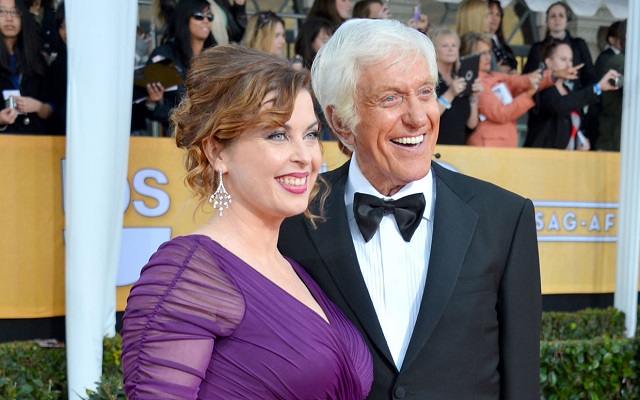 Following the end of his marriage to Margie Willett and his refusal to marry as the years rolled by, it increasingly appeared that Dick Van Dyke wouldn't remarry until his death, but that was before he met Arlene Silver at an event, the Screen Actors Guild Awards in 2006. Both of them met at the catering table and from there, their friendship developed. Despite the interest and affection, they shared at the early stages of their interactions, they did not become a couple for a while.
Eventually, Arlene Silver and Dick Van Dyke succumbed to their love for each other and got married on the 29th of February, 2012. Their wedding was a small affair that was held in a chapel in Malibu, California. Months after the wedding, the newly wedded couple held a big reception in celebration of their love in the presence of their friends and family. The announcement of their wedding stirred a bit of controversy due to the disparity in their respective age but the couple have continued to wax strong in their love for each other,
Since they got married in 2012, Arlene Silver, who isn't known to have been in a previous marriage nor with children of her own, has been a stepmother to Dick Van Dyke's children from his first marriage, which includes the actor, Barry Van Dyke.
See Also: Alice Kim – Cheating Accusations and Everything About Nicolas Cage's Wife
Quick Facts
Contrary to what might have been expected of someone her age, Arlene Silver has a social media presence, specifically on Instagram via the account – @bijoubox, where she often shares pictures of herself and her husband.
The documentary, Welcome Home, Dick Van Dyke explores her husband's childhood home and background in Danville, Illinois.
Arlene Silver and Dick Van Dyke were in a relationship for six years prior to their wedding in February 2012.
Although she is still very much known as Arlene Silver, she took the last name Van Dyke after she got married to the actor.