The NFL star, Antonio Brown, made headlines for the row he had with the Oakland Raiders General Manager, Mike Mayock. Before his extremely brief and embattled stay with Raiders, Brown had been playing for Pittsburgh Steelers for 9 seasons from the start of his professional career. In all these years, the wide receiver has garnered lots and lots of accolades in football. For instance, he has more receptions and receiving yards to his credit than any other player since his days in the league. During his second season with The Steelers, Brown made history as the first NFL player ever to have over 1,000 yards receiving and returning in a single season. In his fourth season with the NFL team, in 2013, he made history again as the only receiver to ever record five receptions and at least 50 yards in every game in a season. Antonio Brown has more career positive records to boast about, but, amid it all, we wonder what Antonio Brown's net worth is. If he has fared so well professionally, how has it translated in terms of his personal wealth?
Antonio Browns's Net Worth And How He Got It
Reports show that Antonio Brown is worth an increasing net worth of $30 million. How has he managed to earn this much? Of course, he made a huge percentage of this from his career as a footballer. So, let's see the details below.
The influences that led to Antonio Brown's net worth began from his earliest days. He was born with the name 'Antonio Tavaris Brown' on July 10, 1988, in Miami FL, where he also grew up. The details of his elementary school are not available at the moment, but records show that he attended Miami Norland Senior High School which is notable for developing sporting talents in students. As proof, the school has been the champion of the Florida High School Athletic Association (FHSAA) many times in basketball (boys and girls) and in football. As you would expect, Brown was active in sports while at Miami Norland where he distinguished himself in track events as well as in football.
After graduating from high school, Antonio Brown proceeded to Central Michigan University (CMU) for his college education. While at CMU, he made it into the college football team, The Central Michigan Chippewas – although he had to transition from a quarterback, the position he played in high school, to a wide receiver. It may interest you to note that the Chippewas are rated the 30th NCAA Division 1 team based on their overall winning percentage of programs.
Playing with the Chippewas, Antonio Brown certainly got the best experience that eventually shot him to the height of his professional career – and by implication, his net worth. He also won many accolades in the NCAA League which includes earning All-American honors as a punt returner twice.
He was then drafted into the NFL League in 2010 by Pittsburgh Steelers. As already mentioned, he lasted 9 seasons with the Steelers before he was traded off to Oakland Raiders in March 2019. However, his altercation with the manager of the team forced him out of the team after only a few months with them. Since September 2019, he has been playing for New England Patriots.
Apart from his football career, Antonio Brown's net worth has also been acquired from other sources such as endorsements. For instance, he was selected as the cover athlete for the NFL-based video game Madden NFL 19.
See Also: Elton John's Net Worth and How He Made A Fortune From Singing
How Much Is Antonio Brown's Salary From The NFL?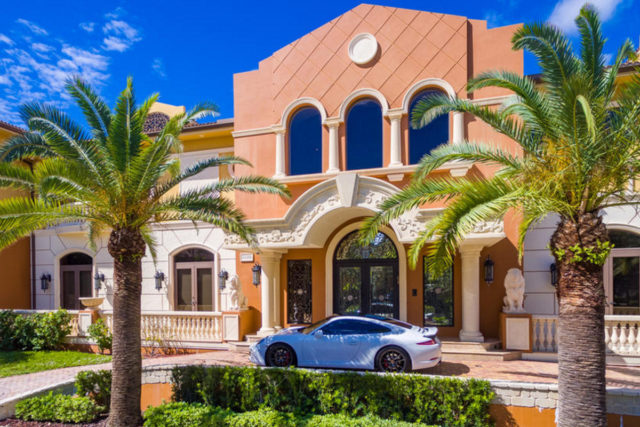 As previously mentioned, Antonio Brown's net worth is mainly due to his football career and especially his professional career in the NFL. But what are the precise figures that have accumulated to his $30 million net worth so far?
On September 7, 2019, he signed a one-year deal with the Patriots. The deal was worth $24 million ($15 million as salary and $9 million as signing bonus). Two days after that deal was ratified, it was extended for another year at the cost of $20 million to the Patriots.
While he was still playing with the Steelers, Antonio Brown became the highest-paid wide receiver in the NFL after signing a four-year contract worth $68 million with them back in February 2017. The contract was however terminated along the line after it had run for two years.