Fans all over would be delighted if Anna Strout were to come out one day and decide to share all (or most) of the details concerning her years growing up, her educational background, and even what she likes to do on her days off. Strout has done the opposite, and no doubt, this has made many fans disappointed at the lack of information available to digest. While she has been able to lead a low-key life so far, Anna Strout jumped into the limelight in full swing after her marriage to The Social Network star Jesse Eisenberg. Her foray into the limelight would not last long though, as Strout diligently withdrew to keep herself private. We've researched across the web to get you all the details we can about the woman herself, her family, and more.
What We Know About Anna Strout and Her Family
Anna Strout has been able to keep a lot of details about her personal life private, and that's saying something when you're the wife of a celebrity actor. This doesn't mean that some details haven't slipped out here and there. Though her date of birth is unknown, it is well known that she's the only child of her parents. Bob Arnove, her father and a writer, penned such books as Education and Revolution in Nicaragua (1986) and Talent Abounds (2009) before his death. Meanwhile, her mother—Toby Susan Strout—was a social worker who began working at the young age of eleven.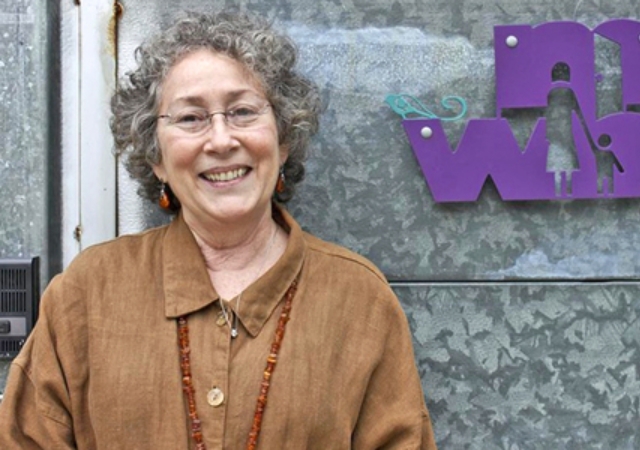 Later in life, Toby Strout became the executive director of the Indiana-based domestic violence shelter, Bloomington's Middle Way House. Celebrated for her contributions towards women empowerment and her strong stance against domestic violence, a street in Washington was named in her honor after Anna's mother passed away in 2017. Anna Strout is also a graduate of Indiana University. Beyond these known facts, Anna Strout has been able to keep a lock on her early childhood, early educational history, as well as her career.
How Much Is She Worth?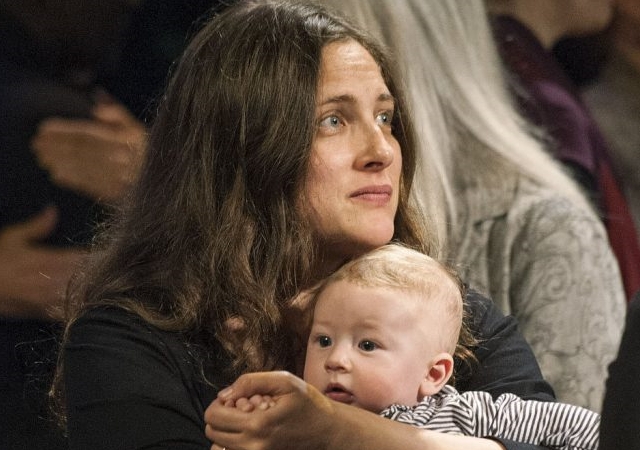 As earlier noted, Anna Strout has a knack for keeping her private life, well, private. A lot of things going on in her life are unknown, and that includes the inner workings of her career and earnings. However, her IMDB page notes that she had work in the film industry as a set production assistant for Don't Say a Word (2001), a set assistant for The Emperor's Club (2002), a music and talent coordinator for the documentary, Fire and Ice: The Winter War of Finland and Russia (2006), and an assistant business manager for the documentary Digital_Man/Digital_World.
Besides her production crew credits, Strout has also had work volunteering for the Middle Way House. While her exact net worth isn't known, several unconfirmed sources have estimated her wealth to be $1.5 million. No matter how you look at it, that is a good sum. Meanwhile, her husband Jesse Eisenberg is worth an estimated $10 million, making his millions from his several roles as both a versatile actor and a writer.
Facts About Her Husband, Jesse Eisenberg
Jesse Eisenberg was born on October 5, 1983, in Queens, New York, but grew up in Brunswick, New Jersey. He was brought up in a secular Jewish home by parents Amy (nee Fishman) and Barry Eisenberg. Eisenberg has two sisters, former child actress Hallie Kate and Kerry Lea. He attended the East Brunswick Public School and East Brunswick High School. Afterward, he went on to study anthropology and contemporary architecture at The New School, Greenwich Village, majoring in liberal arts.
Eisenberg made his TV debut in the comedy-drama series Get Real before landing his first major role in the 2002 comedy-drama Roger Dodger. From there, he appeared in other movies like The Emperor's Club (2002), The Village (2004), The Squid and the Whale (2005), and The Education of Charlie Banks (2007). His appearance in the post-apocalyptic comedy Zombieland and its 2019 sequel are among his top movie roles. But, it is without a doubt that one of his most prominent roles was when he played Facebook founder Mark Zuckerberg in the 2010 film, The Social Network, for which he earned BAFTA, Golden Globe, and Academy Award nominations.
Jesse Eisenberg has also lent his voice for the 2011 animated movie Rio, and its 2014 sequel, Rio 2. His other movie credits include 30 Minutes or Less (2011), To Rome with Love (2012), Now You See Me (2013), American Ultra (2015), Now You See Me 2 (2016), and Café Society (2016). He also starred as Lex Luthor in the superhero flick Batman v Superman: Dawn of Justice (2016), and in Justice League (2017).
But Anna Strout's husband isn't just an actor, he's also a writer who has written for websites like The New Yorker and McSweeney's. Eisenberg has also written three plays for the New York stage and starred in each of them. His short story collection and his first book, Bream Gives Me Hiccups: And Other Stories was published in September 2015.
Jesse Eisenberg has also had his fair share of philanthropic work, working for four months in 2015 with Anna Strout's mother at the Middle Way House in Bloomington, Indiana. During his time working for the Way House, he was able to raise close to $1 million; the amount helped clear the shelter's mortgage.
Anna Strout's Relationship With Her Husband
Anna Strout and Jesse Eisenberg have known themselves for a very long time, meeting when the actor was only 19 years old. They met at the set of The Emperor's Club in 2002 and became best friends afterward. The friendship soon blossomed into something more, and it didn't take too long before things took a romantic turn. The couple stayed together for a decade, eventually calling off their relationship in 2012.
After their breakup, Eisenberg began to date The Double co-star, Mia Wasikowska. The relationship began in 2013 but didn't last that long. By 2015, Jesse and Mia had gone their separate ways. It was after this second breakup that Jesse and Anna reconnected, deciding to give their relationship another go. Fans would no doubt say it was for the best that they got back together.
After they reunited, the couple went underground, refusing to make any public appearances until they were spotted together at a basketball match in 2016. Shortly afterward, they announced that they were going to have a child together. Their son, Banner was born in December 2016, but the couple didn't officially announce his birth until later the following year. Loving each other and deciding to take things to the next level, Strout and Eisenberg tied the knot in 2017. Thanks to their very private nature, details about the wedding are unavailable.
Jesse Eisenberg has stated that the reason he loves Anna Strout so much is because of her passion for helping others. While he remarked that his job required him to focus mostly on himself, being with Strout and others like her who make it a point to help people inspire him to move forward and offer help. Neither of them has Instagram accounts, though Jesse's sister Hallie has posted photos of the couple with their son on her personal Instagram page.