Ann Cabell Standish is an American woman who became famous as the loyal, supportive wife of Robert Mueller, a popular official of the US government who served as the sixth Director of the Federal Bureau of Investigation (FBI) between 2001 and 2013. Robert Mueller is a highly-talked about ex FBI Director because he took over as the FBI boss just one week before the terrifying 9/11 attacks on the World Trade Center occurred.
Even though she is a very private person who does not love being in the media space, Ann Cabell Standish's name has occasionally stolen its way into news headlines over the years, especially when her husband gets discussed in the news over a decision he had made or an implementation he had enforced in the FBI. Her support for her husband and her influence on him have been discussed in some quarters. We bring you all you need to know about the woman.
Ann Cabell Standish Bio
Ann Cabell Standish was born on the 2nd day of the month of April in the year 1948. According to sources, she was born in Sewickley, a borough located in Allegheny County, Pennsylvania, USA. It was also in Sewickley that she was raised.
Ann was born to a mother identified as Dorothy Lucile Standish (née Cabell) and a father who was called Thomas Anderson Standish Jr. The exact details of her parents' professions back in the day has not been provided. Also, it is not certain if she grew up as an only child or if she has siblings.
Growing up, she attended Miss Porter's School, a private college preparatory for girls which is located in Farmington, a town in Connecticut. When she finished from Miss Porter's School, she went on to attend Sarah Lawrence College, a private liberal arts college located in Yonkers, New York. What she studied in school is, however, still not known.
What To Know About Robert Mueller's Wife
1. How Ann Cabell Standish Met Robert Mueller
Ann Cabell Standish met her husband while she was still a teenager in high school. Robert was also a teenager at the time. They first saw each other at a high school party and started dating after that. When they finished high school, they attended different colleges but remained very close during that time until they graduated.
Finally, after years of being together, the couple tied the knot as husband and wife in September 1966. Their wedding was held at the St. Stephen's Episcopal Church in Sewickley, Pennsylvania. The couple has been together ever since.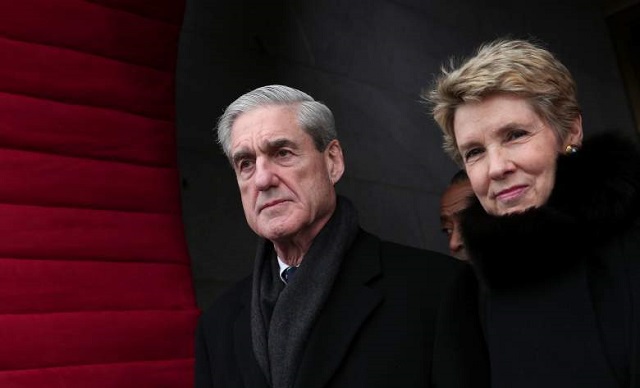 2. She has Shown Deep Support for Mueller
Ann is a devoted wife and has been praised severally by her husband who has once called her 'a true saint' and considers her a very integral part of his life. It would appear that their love keeps growing with each year.
After their marriage, Robert joined the Marines and was sent off to Vietnam. They remained in touch till he came back and was assigned to a desk job at Marine headquarters in Arlington, Virginia.
Over the years, she has been a big influence on her husband. It has been reported that she once reprimanded her husband for being too hard on his staff and made him relax some more. She has also saved him from being duped in a phishing scam before banning him from internet banking.
She makes sure that he does not stay too far away from home even with his too many work engagements. She makes sure that if Robert had to travel, then he must leave on Sunday and returns by Friday so that they can have dinner together. Over the years, their bond as a family has become very strong.
READ: Astrid Menks – Warren Buffet's Wife – Bio, Net Worth and Unconventional Marriage
3. She worked as a Teacher
Ann Cabell Standish used to work as a teacher. When her husband joined the Marines and was sent off to Vietnam, she took up a job with a private school in Washington where she taught children with learning disabilities. She was devoted to her job and won the admiration of the kids and fellow tutors.
She quit the job when her husband returned home so she could join him in Virginia.
Kids With Robert Mueller
Ann Cabell Standish and Robert Mueller became husband and wife in 1966. Following their marriage, the couple welcomed two daughters identified as Cynthia Mueller and Melissa Mueller. According to sources, one of their daughters was born with Spina Bifida which is a birth defect wherein a baby's spinal cord fails to develop properly. The baby eventually grew up properly following intense medical observation and treatments.
Ann and Robert Mueller also have three grandchildren and the family is very close, often having dinners together.