It would not be amiss to say that Angelina Jolie is one of the most iconic faces of modern cinema, and it is a status that she earned through her extensive filmography as well as otherworldly beauty that has made her one of the beloved women on the planet. But just how much of Angelina Jolie's popularity and reputation reflects in her net worth? 
In this article, we researched Angelina Jolie's net worth and presented how the actress achieved her fortune, and which of the many iconic roles she is known for has played the most part in her incredible wealth. Check it out below. 
What is Angelina Jolie's Net Worth? 
According to Celebrity NetWorth, Angelina Jolie has a net worth of $100 million, but Yahoo Finance places the net worth of the popular actress at a much higher $160 million. 
Angelina Jolie has earned her vast financial resources from more than two successful decades of acting, during which she rose from being the daughter of an established actor to becoming one of the most popular faces in the world. While acting has been the primary source of the actress's net worth, she has also made money as a director/producer and through product endorsements. 
Acting
Angelina Jolie made her first appearances in film in 1982 in Lookin' to Get Out, and she appeared in several projects over 15 years before getting her first breakthrough role as Cornelia Wallace in the 1997 film, George Wallace, earning a Golden Globe award for her performance. 
She followed up with another spectacular performance in the TV film, Gia, winning another Golden Globe Award. Since her career went on the upswing, she has climbed to the summit of Hollywood, becoming one of the most desirable leading women in the industry. 
Through movies like Gone in 60 Seconds and The Bone Collector, which were her early commercially successful movies, Angelina Jolie's net worth began to rise as she quickly became one of the highest-paid actresses in the industry. 
Her enormous salary, which rose to as much as $20 million has been justified with a box office record of more than $3 billion in revenue when she has played a leading role and $2.8 billion when she has played a supporting role. Some of her biggest earning movies are Maleficient ($758 million), the Kung Fu Panda trilogy ($1.8 billion) and Mr. and Mrs. Smith ($486 million). 
Directing and Producing
Other than acting, Jolie has also made her $160 million net worth behind the camera as a producer and a director. She has directed four films and has produced eight films, under her production company, Jolie Pas. 
Product Endorsement
Being a woman with global influence, as well as a woman who has been regarded multiple times by different outlets to be the most beautiful and sexiest in the world tends to make you the prime destination for brands looking for a face for their product. 
Brand endorsements have been a significant contributor to Angelina Jolie's net worth, including a famous endorsement deal with Louis Vuitton worth $10 million, which at the time, set the record for a single advertising campaign.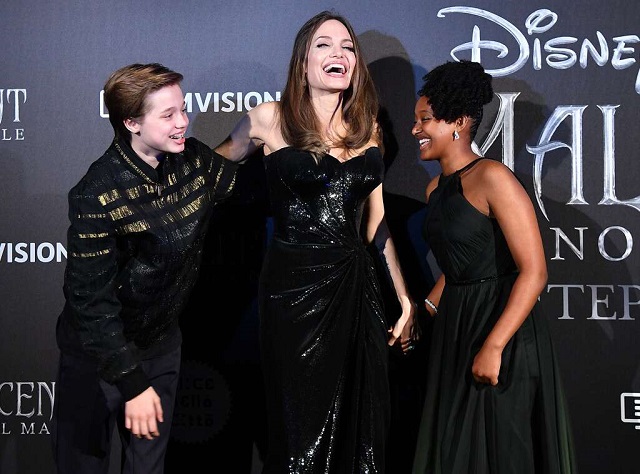 Jolie has had other deals with other brands like St. John which was worth $12 million, Shiseido, Guerlain, and several others. 
With several millions of dollars earned over the course of her career, Angelina Jolie has been able to maintain a high net worth via frugal spending that has seen her fly coach instead of a private jet and wear $26 dresses to the red carpet. 
See Also: How Did Sandra Bullock Achieve a Net Worth of $200 Million?
Which Roles Made Her The Most Money? 
So far, Angelina Jolie has appeared in more than 50 movies since she became a professional actress in 1982. In that time, she has made the journey from unknown actress to becoming the highest-paid actress in the world, starting with her role as Lara Croft in the Lara Croft film franchise. 

Angelina Jolie earned $7 million in salary for her role in Lara Croft: Tomb Raider and earned $12 million for the sequel, Lara Croft Tomb Raider: The Cradle of Life. Her role as Mrs. Smith in Mr. and Mrs. Smith fetched Jolie $10 million in salary. 

She earned $20 million for her role as Evelyn Salt in Salt and $19 million as Elise Clifton-Ward in The Tourist. Her highest-grossing film, Maleficent, earned her $15 million in salary. 

Other notable salaries include $22 million as director and co-writer for the film, First They Killed My Father, which earned Golden Globe and BAFTA nominations. 

Fact Check: We strive for accuracy and fairness. If you see something that needs updating,