Andy Cohen is an American talk show/TV host, radio host, producer and author. Cohen made most of his millions after he helped revive the Bravo network, transforming it into one of the biggest players in the reality TV show business. From then on, Cohen became a Bravo staple and continues to mint big from the pop-culture focused network.
He is popular for being the host of the Bravo late night show "Watch What Happens Live with Andy Cohen" for which he receives a $2 million annual salary. Cohen serves as the executive producer of many other Bravo productions including the very successful Real Housewives franchise. Here is a look at how he built his $18 million empires.
How Did His Life Begin?
Andrew Joseph Cohen was born on June 2, 1968, in St. Louis, Missouri. He graduated from Clayton High School in 1986 and earned a BA in broadcast journalism from Boston University. His internship at CBS News turned into a 10-year stint during which he rapidly rose up the ranks to become the senior producer of morning news program The Early Show. He reportedly received a salary of $110,000 for the news show. Cohen also worked on "CBS This Morning" and "48 Hours".
Cohen called it quits with CBS in 2000 when he was hired by pop culture and arts cable network, TRIO as its vice president of original programming. At TRIO, Cohen was involved in the production of successful documentaries like; "Easy Riders/Raging Bulls," "Brilliant, But Cancelled," "Brilliant Republicans" and "The N-Word." For the later, he won a Peabody Award in 2004.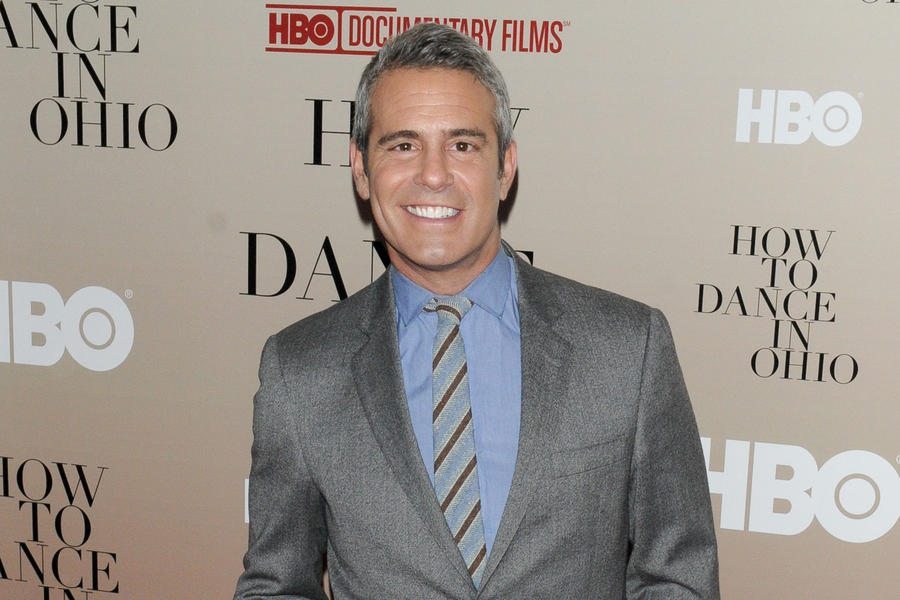 Is Andy Cohen Gay and Does He Have A Boyfriend or Partner?
Yes, Andy Cohen is an openly gay man. He came out as a gay person while in the University and he describes the experience as one of the scariest things he has ever done. He said it was accidental because his mother found a letter he had written to another gay person and confronted him about it. But surprisingly to him, she was very understanding and joked about not even liking his future wife. Right now, he is the only gay person (openly) hosting a late-night TV show in the US.
His boyfriend, who is a Harvard graduate, Clifton Dassuncao is 20 years younger than him and they have been dating since they met in 1995. He is currently working at Harvard University as a researcher. As to whether we will be hearing the wedding bells for the two lovebirds soon or not, that's a matter for another day. The pair seems so busy with their personal lives at the moment so we will just wait and see.
Bravo TV Exploits
When Bravo purchased TRIO in 2004, Andy Cohen retained his position. As an executive at Bravo, Cohen was involved in the production of a series of highly acclaimed unscripted shows and specials. Some of them include: "Top Chef," "Project Runway," "Million Dollar Listing" franchise, "Being Bobby Brown," The Rachel Zoe Project," "The Millionaire Matchmaker," "Kathy Griffin My Life On the D List," "The Real Housewives" franchises among a host of others.
The successes of these shows brought Cohen a couple of coveted awards. They include; a Peabody Award in 2007 for Project Runway and an Emmy Award in 2010 for Top Chef as Outstanding Competitive Reality Series.
Between November 2011 and January 2014, Cohen was Bravo's Executive Vice President of Development and Talent.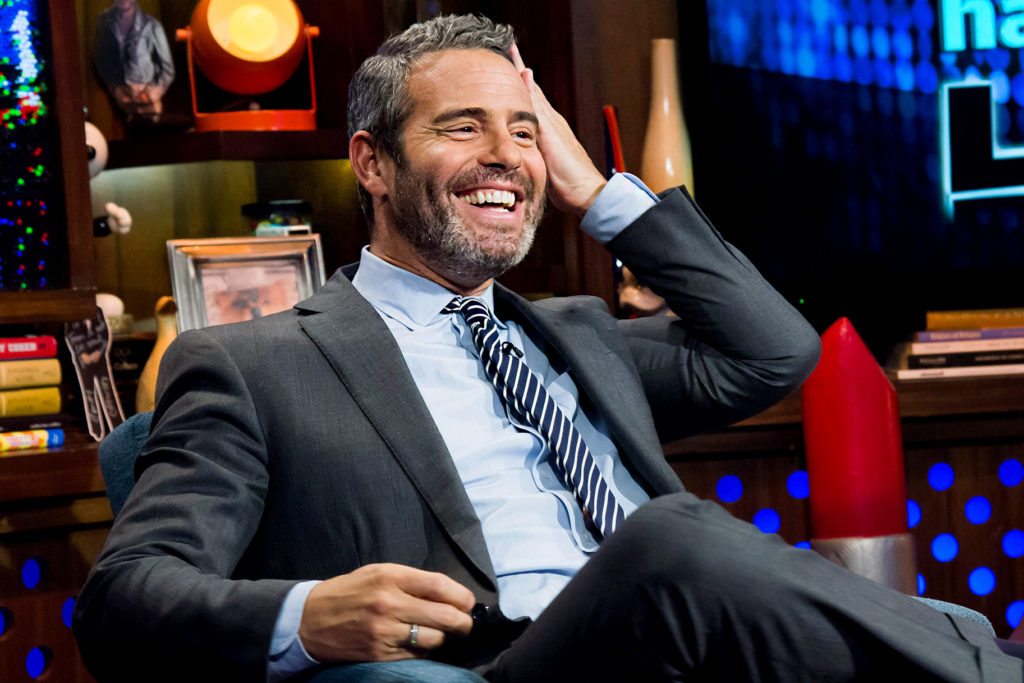 Talk Show – What Happens Live with Andy Cohen
In July 2009, Cohen began his own late night talk show titled "Watch What Happens Live" on Bravo. The pop-culture based show became the first late night live show with Cohen becoming the first openly gay man to host an American late night talk show. The show has welcomed numerous A-listers including Jennifer Lawrence, Lady Gaga, Mariah Carey, Cher, and Oprah Winfrey. In 2013, Bravo renewed the show for two more seasons. That same year, Cohen relinquished his head of development position at Bravo.
Andy Cohen is also the host and executive producer of "Andy Cohen's Then & Now." The show which airs on Bravo is produced by Andy's own Most Talkative Productions and World of Wonders.
Andy hosted the Miss USA from 2011 to 2013 and the Miss Universe from 200 – 2012. He declined to host the 2013 Miss Universe in Russia because of the country's anti-gay laws.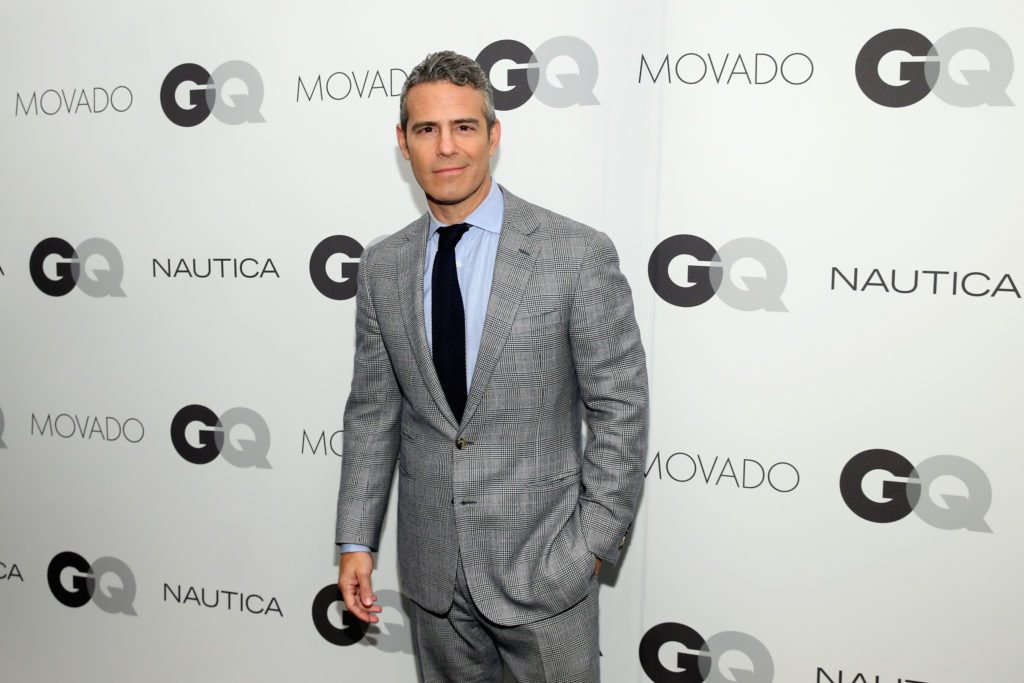 Books, Writing, and Radio Commentaries
Cohen's first book "Most Talkative: Stories from the front lines of pop culture" published in 2012 became a New York Times bestseller. He has achieved the NYT bestseller feat for two other books including "The Andy Cohen Diaries: A Deep Look at a Shallow Year" (2014) and 2016's "Superficial: More Adventures from the Andy Cohen Diaries." In 2016, Andy launched his own book imprint, "Andy Cohen Books" under Henry Holt and Company.
In 2015, Cohen launched his own radio channel, "RadioAndy" on the popular SiriusXM. The channel is focused on everything pop-culture.
Cohen joined forces with friend and fellow TV personality Anderson Cooper to form the national tour "AC2: An Intimate Evening with Anderson Cooper & Andy Cohen". On the tour, the duo explores a wide range of topics at sold-out venues.
The New Yorker is involved in charity work and sits on the boards for "Friends In Deed" charity. He has raised over $250,000 from his AC2 tour to benefit the victims of the Orlando gay club shooting.