Regardless of what sport you play, at some point, you have to retire and when you do, there are summarily three options for each athlete. One, you either remain in the spotlight through a role in the media as a sports commentator or analyst. Two, you retire away from the media spotlight and enjoy the investments made during your active years. Three, you suffer the repercussions of bad decisions through a life of struggle and penury. Andre Rison, unfortunately, went with the third option.
Andre Rison was a potential legend of the game of football when he played the sport for sixteen years between 1989 and 2005. He played for several teams, including the Green Bay Packers, Atlanta Falcons and a couple more others, posting a career that included a Super Bowl victory. Despite a stellar on-field career, a series of bad decisions and incidents has ruled him out of the NFL Hall of Fame and subjected him to court battles.
Early Life
Known as Bad Moon Rison and Spiderman during his playing days, Andre Rison was born on the 18th of March, 1967 in Flint, Michigan. Much of his childhood background is unknown, including the identities of his parents but he began his journey in football, which he is most known for in high school at Flint Northwestern High School.
He was a star athlete in high school and it earned him a scholarship to Michigan State University where he continued the exploits that made him a star in high school, producing series of performances that helped his college team to a Rose Bowl in January 1988 and eventually got him inducted into the Michigan Sports Hall of Fame.
Professional Career
Andre Rison joined the NFL in 1989 when he was drafted by the Indianapolis Colts in the first round of the year's NFL Draft. Over the course of twelve seasons in the NFL, he played for seven teams, including the Cleveland Browns, Kansas City Chiefs, and the Green Bay Packers where he won the Super Bowl in 1996.
After he left the NFL in 2000, the football star spent a year in the Canadian Football League, playing for the Toronto Argonauts. While there, he also helped the Argonauts to win the football championship, the Grey Cup.
Over the course of his career, Andre Rison was a recipient of a number of individual accolades, including being named in the Pro Bowl five times, and in the All-Pro Second Team, three times.
Since he retired from the sport, Andre Rison has maintained a relationship with football by becoming a coach at the high school level, working at schools like Beecher High School and his alma mater, Flint Northwestern High School.
Rison also appeared in a couple of TV programs like ESPN's 30 for 30 documentary and MTV's Made as well as Pros vs. Joes. In addition, he was also seen in the 2012 film, Broke.
Relationship and Affairs
As a footballer in the NFL who was a top of the game superstar, there wasn't a shortage of women who had an interest in a romantic relationship with Andre Rison. However, over the course of his career, the star was mostly known to have been involved with one woman – Lisa 'Left Eye' Lopes. He was however in a relationship with a couple of other women including Raycoa Handley with whom he had two children.
Family: Wife and Son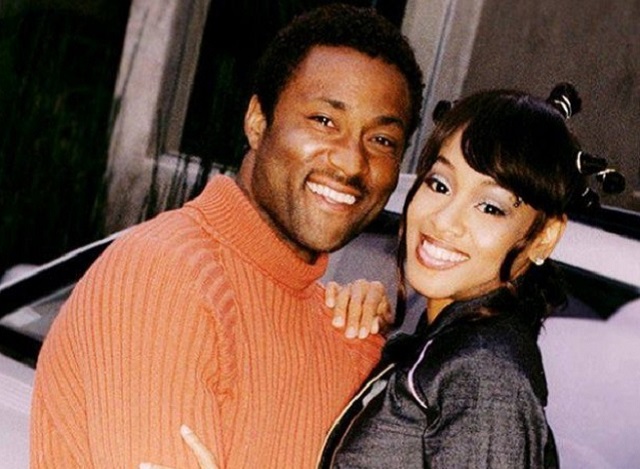 Despite a long on and off relationship with Lisa Lopes, a singer for the music group, TLC, they were never married. The relationship lasted between 1993 and 2001 and was one of the most controversial relationships at the time with a series of scandals including domestic violence and arson.
Three years before he got involved with Lisa Lopes, he was married to a woman named Tonja. Details of their marriage are unknown but they reportedly got divorced in 1990 and had two children over the course of their relationship.
One of his children is Hunter Rison, who has followed in his footsteps as a footballer by playing as a wide receiver. He plays college football for Kansas State University, having transferred from Michigan State University.
See Also: Michael Strahan Bio, Net Worth, Wife, Girlfriend, Kids, Salary, Is He Married?
Andre Rison's Net Worth
During his playing days, Andre Rison made a total of $19 million in player salaries over the course of the twelve seasons he spent in the NFL. He was also the subject of multiple endorsements that put his income well into millions.

Unfortunately, the mismanagement of his money, combined with a hefty amount in child support and other legal problems has left him with a total estimated net worth of $50 thousand. He now works as a football coach in a high school where he is believed to be earning $9,000 per year along with $3,300 monthly benefits from the NFL.

Fact Check: We strive for accuracy and fairness. If you see something that needs updating,