Andre Rison definitely left an indelible mark in American professional football by carving a niche for himself as an excellent wide receiver. The former Toronto Argonauts player was destined for greatness right from the onset of his career. Rison's prowess and technical ability on the field of play was no match for anyone during his playing days. This feat among other things inspired veteran sportscaster, Chris Berman to nickname him the 'Bad Moon'.
Rison played professionally for several clubs in the National Football League (NFL) and the Canadian Football League (CFL). The former football player had a fine career run; winning lots of accolades along the way. The highlight of the prolific sportsman career definitely has to be winning the prestigious Super Bowl as well as getting called-up fives time for the National Football League's AFC-NFC Pro Bowl.
The life of Andre Rison makes for quite an interesting read any day, especially for sports-loving fans. Information relating to the various clubs he played for at different levels, his overall net worth including and past relationships are contained below.
Details of Andre Rison's Background
Andre Rison was born in the populous Flint city in Michigan on March 18, 1967. A significant portion of his childhood background remains largely unknown including the identities of his parents and relatives. Andre was enrolled at the popular Flint Northwestern High School which had a reputation for developing American Football talents. It was while at Flint Northwestern that the talented football player exhibited signs of a promising future in the sport.
Rison quickly distinguished himself by setting a bar that most of his colleagues couldn't reach. His high school exploits as a star athlete earned him a scholarship to study at the widely acclaimed Michigan State University. The talented wide receiver was part of the 1987 Michigan State Squad that claimed the prestigious Rose Bowl title. More so, for his immense contributions to developing the game of football in Michigan, Rison was inducted into the hallowed Michigan Sports Hall of Fame.
A Look At The Career Progression of the Star Athlete
Indianapolis Colts (1989-1990)
Andre Rison began his NFL career with the Indianapolis Colts after the club picked him in the first round of the 1989 NFL Draft. In his rookie season at Indianapolis Colts, the star athlete had four touchdown receptions which was quite impressive for a rookie.
Atlanta Falcons (1991-1994)
The Michigan native was included as part of a trade deal between Indianapolis Colts and Atlanta Falcons on April 20, 1990. Rison recorded a lot of successes while at Atlanta Falcons. The star athlete ended the 1993 campaign on a high note nearing the top of the league's most receiving categories and bagging a total 15 receiving touchdowns. The talented wide receiver scored 60 touchdowns in his first six seasons at the NFL making him the 5th person in NFL history to do so. He also led the NFL charts for most receptions during his first five campaigns at Atlanta Falcons.
Cleveland Browns (1995)
Andre opted to sign for the Cleveland Browns after his contract with Atlanta Falcons elapsed in 1994. Having been named four times to the NFL Pro Bowl in his previous six seasons, it was easy for the Football star to sign a lucrative contract with the Cleveland Browns.
Jacksonville Jaguars
Following a fall-out with the club's fans, Andre Rison left Cleveland Browns and signed for Jacksonville Jaguars in the offseason. However, the former Indianapolis Colts player also had a brief spell with the Jacksonville Jaguars.
Green Bay Packers, Kansas City Chiefs (1996-1998)
Rison joined the Green Bay Packers and went on to win the Super Bowl championship in 1996. The talented wide receiver signed with the Kansas City Chiefs prior to the start of the 1997 campaign. He was nicknamed the 'Spider-Man' by fans of the football franchise. Andre spent two seasons with the Chiefs before moving to Oakland Raiders.
Oakland Raiders (1998-2000)
Rison's final season with the Oakland Raiders in the year 2000 also marked the end of his NFL career. The widely acclaimed sportsman opted in favor of plying his trade in the Canadian Football League. Andre signed for the popular Toronto Argonauts Football Club in August 2004. The Ontario based club decided against renewing his contract despite the fact that he was part of the squad that won them the 92nd Grey Cup.
Coaching Role
Andre Rison took up coaching shortly after his retirement from professional football. He served as an assistant coach for a period of two years (2006-2008) at Beecher High School, Flint, Michigan. The former football player was appointed senior coach of his beloved High School in 2010. He left his coaching role sometime in May 2012 after a rather encouraging performance. The talented player was inducted into the Michigan Hall of Fame on May 30, 2017.
Andre Rison's Turbulent Relationship With Lisa Lopes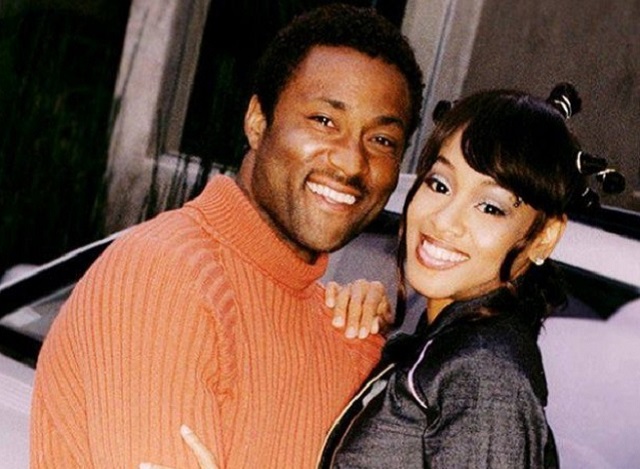 Being a professional football player came with a lot of perks and side attractions. Due to his fame, Andre Rison had a stockpile of women who flocked around him, however, the football star's relationship with Lisa Lopes caught the attention of many. Lopes, popularly known as Left Eye, was a member of the foremost TLC girl group. Their relationship was on and off from 1993 when it started to 2001 – when it was called off.
Rison's relationship with Lopes was marred with reports of domestic violence and assaults. It was reported that during one of such altercations, the TLC singer burnt the NFL star's house to the ground. Lopes was charged to court on counts of first-degree arson for her actions.
Lisa died on April 25, 2002, due to injuries she suffered from a car crash. It was also gathered shortly before she passed on, that the TLC star was rumored to have been dating Suge Knight popularly known as Tupac Shakur. It was reported that Rison had caught her red-handed with Tupac. Suge Knight confirmed his relationship with Lopes after she signed for Death Row Records.
Prior to dating Lopes, Rison was previously in a relationship with Racquel Banks, the mother of his son, Hunter Rison. Hunter towed the path of his father as a football player. Similarly, he played as a wide receiver for both Michigan State University and Kansas State University.
See Also: Michael Strahan Bio, Net Worth, Wife, Girlfriend, Kids, Salary, Is He Married?
The Diminishing Net Worth of Andre Rison
Andre Rison's NFL career spanned a total of 12 seasons, of which he amassed an estimated income of $19 million. The award-winning football player also signed very lucrative endorsement deals with a couple of brands and it is known that the former Toronto Argonauts player was successful both on and off the pitch.
Unfortunately, Andre Rison's wealth has diminished significantly over the years. This is due to exorbitant child support he pays to his ex-wife, huge legal fees, and gross mismanagement of funds on his part. Presently, the widely acclaimed football star has a net worth of less than $500,000.