Anderson Cooper Net Worth: Anderson Cooper is an American journalist, television personality and author who has an estimated net worth of $100 million. With no formal journalistic education, Cooper became one of the most popular and richest news anchors in America. Anderson works with behemoth media houses like CNN, CBS, and ABC. From CNN alone, Cooper earns over $11 million annually.
Cooper's wealth has been erroneously tied to his maternal family, the Vanderbilts which was once among America's richest families. However, in truth, Cooper has made his entire fortune from sole efforts and has never benefitted from an inheritance. Here is everything you should know about Anderson Cooper's $100 million fortune.
Anderson Cooper Net Worth: How Did He Begin?
Anderson Hays Cooper was born on June 3, 1967, in New York City. He was born to a very wealthy mother Gloria Vanderbilt who parlayed an inheritance into a multi-million fashion empire. Thanks to his mom's elite status, Cooper was thrust into the media at a very tender age. A celebrity baby, he had his baby photo published on Harper's Bazaar. Alongside his mother, Cooper, 3, appeared on the Tonight Show. Beginning from the age of 8, Cooper began modelling for high-end fashion houses like Calvin Klein, Ralph Lauren and Macy's.
Cooper graduated from Yale University with a BA in political science in 1989. As a college student, he interned for two years with the Central Intelligence Agency. Cooper later described his CIA role as "bureaucratic and mundane." After college, he worked as a waiter but like his CIA stint, no career came out of it.
Anderson Cooper Net Worth: Journalism
After exploring several career prospects, Cooper who described himself as a news junkie settled with journalism. His choice was influenced by his brother's 1988 suicide as he sought answers to questions about survival.
Cooper began his journalism career working as a fact checker for Channel One. The small news network was originally broadcast to high schools nationwide. With a fake press pass, Cooper was able to enter Burma, Myanmar where he was able to record news that made it to the Channel One.
His little beginnings blossomed, landing him a job as an ABC correspondent in 1995. He became the co-anchor of ABC's overnight new program "World News Now." After 4 years of hectic work in the news, Cooper decided to take a break by switching to reality TV. He became the host of ABC's The Mole for two seasons. Cooper returned to the news broadcast in 2001, adding a CNN job to his profile.
See Also: Andy Cohen Net Worth
He started at CNN as a co-anchor on its American Morning. Two years later in 2003, Cooper became the anchor of his own news show "Anderson Cooper 360°." His salary increased exponentially from $2 million to $5 million and then $11 million in 2013. He received $1 million from Harper Collins to pen a memoir about his life and work in Africa, Sri Lanka, Louisiana and Iraq.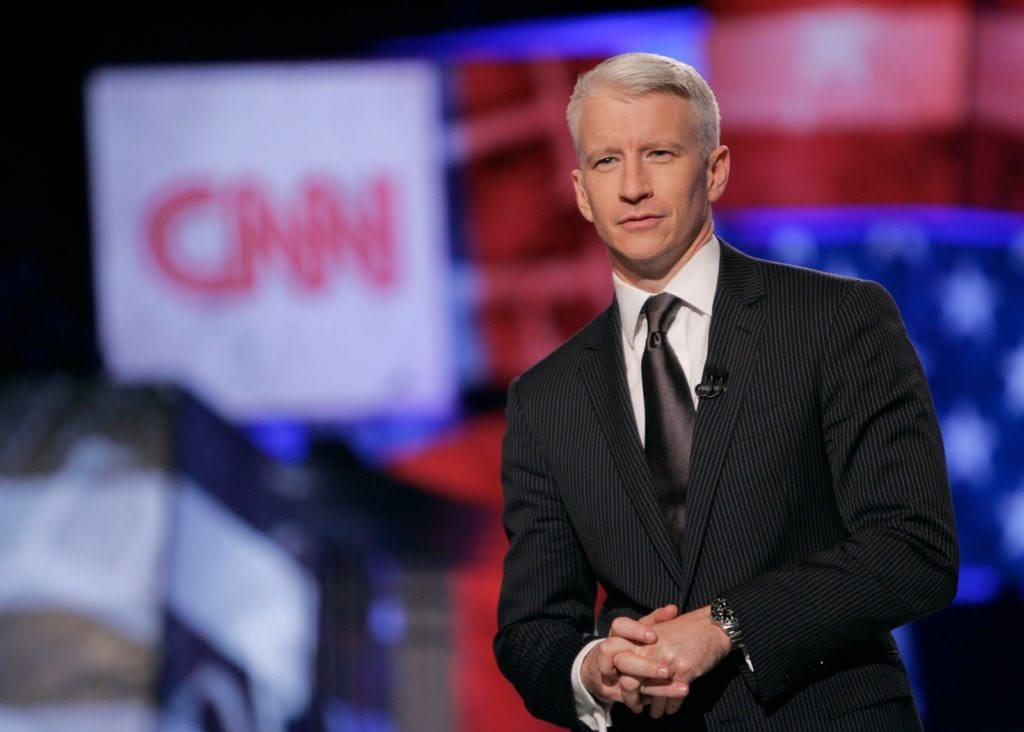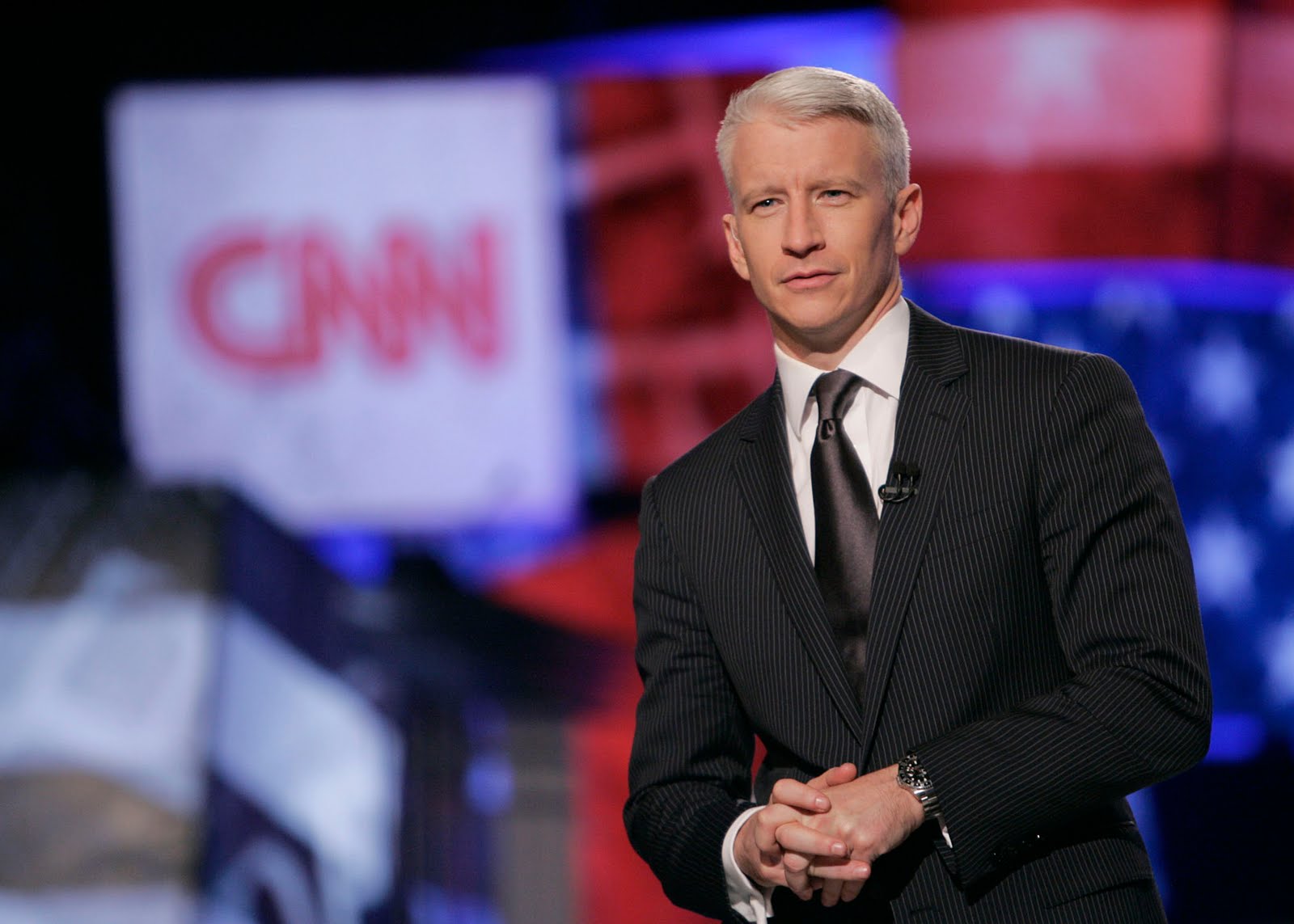 The multi-year deal Cooper signed with CNN in 2007 allows him the freedom to work with other media outlets. From 2007, he became a correspondent on CBS New program "60 minutes." Between 2011 to 2013, Cooper hosted the Warner Bros syndicated talk show "Anderson Live."
See Also: Kelly Ripa Net Worth
Anderson Cooper Net Worth: Accolades
Anderson has accomplished a handful of outstanding feats in journalism and has been duly awarded. He received his first Emmy Award in 1997 for Coverage of Princess Diana's funeral. His Anderson Cooper 360° has been a recipient of at least 4 Emmy Awards.
In 2005, he received a Peabody Award for his Coverage of Hurricane Katrina.
Anderson Cooper Net Worth: House
After selling his Midtown penthouse in 2012 for $3.75 million, Cooper paid $4.3 million for a 1906 Greenwich Village firehouse which he refurbished to an 8,240-square-foot house.
Cooper also owns a rustic but chic vacation home in Trancoso, Brazil. Click here for an inside look.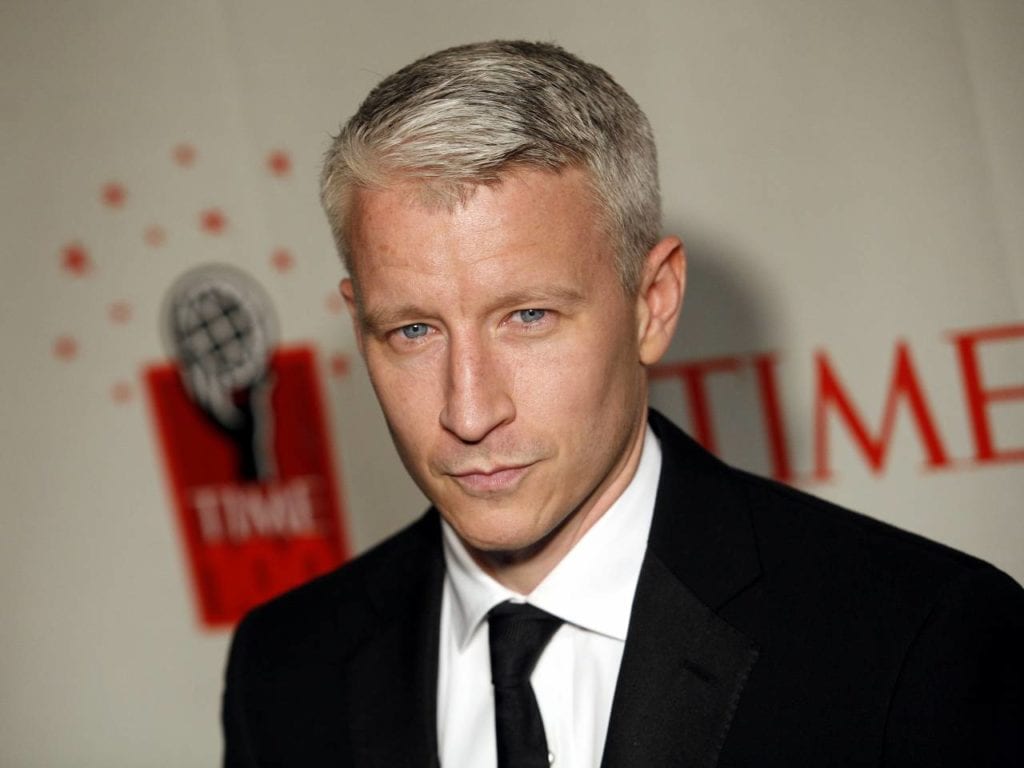 Anderson Cooper Net Worth: Vanderbilts Fortune Inheritance Facts
Wealth flows in the lineage of Anderson Cooper's maternal family. The wealth extends to his maternal great-great-great-grandfather Cornelius Vanderbilt, a business magnate who had his Vanderbilt shipping and railway to thank for his fortune. Anderson's mother Gloria Vanderbilts inherited a fortune from her parents who were equally millionaires. That fortune, she sustained by building a multi-million fashion empire. Gloria Vanderbilts now boasts a net worth of $200 million.
The Vanderbilts history with wealth has had many questioning if Cooper has a share in the fortune. The simple answer is NO. Growing in a wealthy family might have indirectly made his rise to the top easier. For one, Cooper attended one of America's most prestigious universities and never had to worry about student loans.
However, while his mom grew with a silver spoon, the same wasn't the case for his father, writer Wyatt Emory Cooper who grew up poor in Mississippi and died during an open-heart surgery at the age of 50. With increasing speculations about his share of the Vanderbilts fortune, Cooper decided to clear the air with an interview with Howard Stern in 2014.
The openly-gay journalist revealed that he had always been oblivious of his maternal family's wealth and that his mother informed him early that he'd have no part of it as there was no trust fund. He said:
"My mom's made clear to me that there's no trust fund. There's none of that." he continued, "I don't believe in inheriting money. I think it's an initiative sucker. I think it's a curse…..I'm doing fine on my own, I don't need any."
"I've never paid attention to it (Vanderbilts fortune), honestly. My dad grew up really poor in Mississippi — I paid attention to that because I thought that's a healthier thing to pay attention to than like some statue of a great great great grandfather who has no connection to my life."
Again, in 2016, Cooper threw more lights on the subject during an interview with People and Entertainment Weekly. He said:
"I think my mom and dad both wanted to get across to me that: I obviously grew up with great privilege and was very lucky and was able to afford college and not have student loans and they would pay for college, but beyond that, it would be up to me to make a living…..I always looked at people who inherited money and they never seemed to really accomplish much on their own and it seemed to sort of change the person they were."