There is a variety of sports that both men and women can engage in and make a career out of and one of them is Surfing. Although it is not the most popular of sports, it is one that enjoys a significant level of following and boasts of professionals like Anastasia Ashley, who has been surfing since she was five years of age.
Anastasia Ashley has not only crafted a surfing career that has made her a recognizable name in the sport, but she is also a model who has appeared as an ambassador for a number of brands. Beyond that, Anastasia is also a TV personality and an entrepreneur who has her own jewelry line.
We cover everything of interest about her and her career here; read on to learn more.
Anastasia Ashley's Age & Biography
Anastasia Electra Ashley was born in San Clemente, California on the 10th of February, 1987 where she was raised for five years before she and her family relocated to Hawaii. While details of her familial background remain a mystery, her surfing life began at the age of five when a lucky find of a surfboard in the trash can helped her win her first-ever contest in a surfing competition.
They say talent thrives when there are opportunities and Anastasia's talents thrived when she found a sponsor at the age of seven who helped her acquired the necessary tools to pursue her career as a surfer.
At the age of 16, the early support she got as an aspiring surfer began to manifest as she won the Triple Crown Rookie of the Year Award in 2003. In the same year, she won her first major national title,  which was her announcement to the world of surfing as a serious contender. She continued her winning habits with victories at two National Scholastic Surfing Championships as well as another title at the Professional Surfing Tour of America.
A lot of athletes wane in their skills and passion as they grow older but that hasn't been the experience of Anastasia Ashley who has only grown in strength as she grew older, recording other victories like winning the Pipeline Women's Pro.
While she established herself as a force to be reckoned with in surfing, she also expanded her coast and began a modelling career that has seen her feature in front of magazines like Sports Illustrated and Maxim.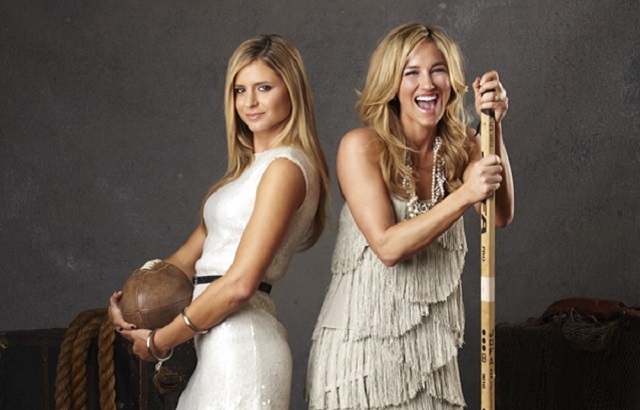 Anastasia Ashley also started a jewelry line called Gypsy Jet Set and has also become a TV personality through her appearances on shows like Naked and Afraid, Hell's Kitchen, The Insider, World of Jenks, 7 Miles of Paradise and many others. She has equally appeared as an actress in Isolated (2013) and in a short movie, Air New Zealand Presents A Safety Safari (2015).
Other interesting facts to know about her is that Anastasia Ashley is vegan, her favorite wave is Keramas in Bali and she currently resides in Malibu, California.
Anastasia Ashley's Net Worth
Through Anastasia Ashley's career as a professional surfer, combined with other ventures such as her jewelry line, her appearances in a range of reality shows like Naked and Afraid and Hell's Kitchen, she has been able to maintain an estimated net worth in the region of $3 million.
Also, as a model, Anastasia Ashley is believed to make an annual income of $500 thousand from her combined ventures.
Boyfriend
Anastasia Ashley's excellence as a surfer and a model has made her into a public figure, which means a lot of people are interested in her relationships. At the moment, Anastasia Ashley is in a relationship with Abraham Ster, who like Anastasia has a dual profession but in medicine and in modeling.
It is not known how long exactly the two have been together but according to her Instagram page, they are blissfully happy together.
Before Abraham Ster, Anastasia is known to have been in a relationship with Adam Taki and Sean Steward, the latter being a model.
Her Parents
As for her parents, not much is known about Anastasia's family other than the fact that she was presumably raised by a single parent, her father, Kurt Rappaport. Her parents got divorced when she was just five years of age that resulted in a relocation to Hawaii. However, not much is known about her father, other than the fact that her he is a real estate agent.