Through research and the combination of the works of scientists and historians, we have been able to get an idea into how people lived thousands of years ago, with many of them established to have lived in forests and bushes. With the evolution of society as a whole, man transitioned from living in bushes and forests to cities and metropolis. However, a few human beings have chosen to remain in the bushes, such as Ami Brown, whose family currently lives in the Alaskan wilderness.
We have been able to learn about the life of Ami Brown and her family, which consists of her immediate family members and her extended family through the Discovery Channel show, Alaskan Bush People. The show has been on since 2014 and has been running for over eight seasons. Learn more about Ami Brown and her family below.
Who is Ami Brown?
When she arrived in the world on the 28th of August, 1963, Ami Brown was named Amora Larene Branson Brown by her parents Eugene Branson and Earlene Branson in Texas who equally raised her there. Ami Brown is believed to have been born as the second child in the family, with an elder brother named Les Branson.
There isn't plenty of details regarding her background but according to her, she had a difficult childhood and was abused by her family, causing her to flee at the age of fifteen through marriage.
Her Family Details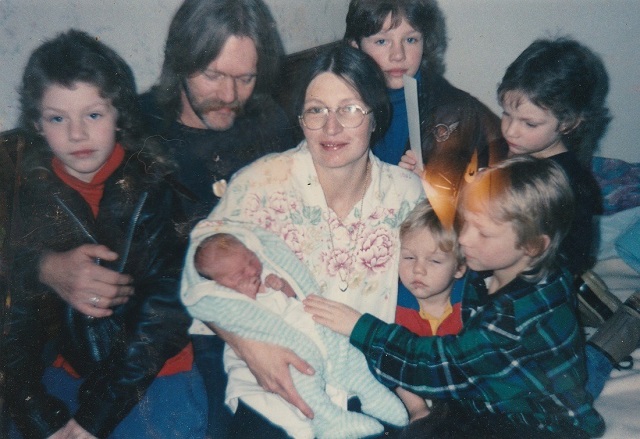 Ami Brown got married to her husband, Billy Brown on the 16th of June, 1979. Before the couple became stars of a national television show, they went through their share of pain and troubles, starting with employment. After their wedding, Billy ran a plumbing business but gave it up eventually after he got disillusioned with the profession.
In a search for something new and a perfect fit for their family, they traveled across the United States and after a while, eventually sold their vehicle and used the money to move to Alaska, traveling via a ship to Wrangell, Alaska. The couple found life in Alaska to be challenging at first, particularly in Mosman Island where they chose to live.
When the family was discovered by a crew of the Discovery Channel, executives found it profitable to tell the story of Ami Brown and her family who, interestingly had been living in the wilderness for over twenty years. The show, Alaskan Bush People went on air on May 6, 2014, and has so far aired eight seasons with over 70 episodes aired so far.
The show features all seven children of the family and a daughter-in-law of one of the sons, Noah Brown who is married to Rhain Alicia.
Ami Brown and Billy Brown arrived Alaska with two children but as they acclimatized to live in the wilderness, they grew their family and added five more children namely – Bear, Gabe, Noah, Snowbird and Rain Brown. Matt and Joshua were born before they moved to Alaska. As time passed, they moved across different parts of the wilderness, living in places like Hoonah, Haines, Juneau, and Chichagof Island.
Is She Dead or Alive?
Ever since it was revealed that Ami Brown has cancer in 2017 after she complained of pain during the filming of Alaskan Bush People. Medical diagnosis later revealed that she was, in fact, suffering from stage three lung cancer. The verdict as delivered by the doctor was that the television personality had about three percent chance of surviving the disease.
This information led several of the fans and followers of the show to prepare for her inevitable death. However, the family, who love their matriarch quite dearly chose to relocate to Southern California where they began intensive treatment. Multiple Chemotherapy sessions at the UCLA medical center has so far been keeping Ami Brown alive.
See Also: Big Chief – Biography, Married, Wife, Divorce, Girlfriend, Facts
Ami Brown's Cancer Update
Since she began the intensive treatment, Ami Brown has found herself losing weight, shedding about 39 pounds off her usual weight. It hasn't been in vain however as she has been winning her fight against cancer in her lungs.

According to her doctor, cancer in her lungs has been responding to chemotherapy. One of the difficulties about treating cancer has been how rapidly it can spread around the body but so far, Ami Brown has been lucky the tumor hasn't spread in her body and hasn't been growing either, giving her a chance at full recovery.

Fact Check: We strive for accuracy and fairness. If you see something that needs updating,