Amanda Bynes is a former actress and fashion designer who rose to fame in the 2000s as a Nickelodeon child star.
Having been raised both as a Catholic and a Judaist, her parents gave her the option of choosing her faith when she became an adult. In as much as Amanda claims to be a spiritual person, she is yet to decide the faith to stick to and follow the practices. You will find other facts of her life that you'd love to know below.
Amanda Bynes Biography and Family Background
Amanda Laura Bynes was born on April 3, 1986, in Thousand Oaks, California. Her mother Lynn Bynes worked as a dental assistant and office manager. Her father, Rick Bynes also worked as a dentist. Amanda is the youngest of Rick and Lynn's children.
She began her professional acting career at the age of 7 shortly after attending a comedy camp. Her first ever gig was in a TV commercial for Nestlé's Buncha Crunch candies. Amanda then acted in a number of stage adaptations of movies like "The Sound of Music",  "The Secret Garden", "Annie" and "The Music Man". Her incredible portrayal of her roles landed her a role in the third season of Nickelodeon sketch comedy show "All That".
She continued to star in "All That" until the end of the 6th season in 2001 when the show went on hiatus. While still on "All That", Amanda began appearing in "Figure It Out", a Nickelodeon panel game show, beginning in 1997 and ending in 1999. She also began her own sketch comedy show, a spin-off of "All That" titled "The Amanda Show" in 1999. The Amanda Show which enjoyed huge success lasted for 3 seasons until its cancellation in 2002 and, is hugely responsible for bringing her "star power". Her next major TV role was in The WB sitcom "What I Like About You" where she played one of the lead roles until its season finale in 2006.
See Also: What Is Drake Bell's Height And Does He Have A Girlfriend Or Wife?
She branched into movies at the age of 15, making her debut in "Big Fat Liar" (2002), which co-starred fellow teen star, Frankie Muniz. She then acted as the lead in "What a Girl Wants" (2003). Her movie career really took off two years later in 2005 with commercial and critical hits like "Lovewrecked" (2005) and "She's The Man" (2006).
2007 would go on to be the peak of Amanda's career. She achieved more success as well as increased star power with 2007 film "Hairspray" which grossed over $100 million to become her most successful movie yet. Amanda was also featured on the soundtrack for "Hairspray" which received a Grammy nomination. The movie also won her three awards including a Hollywood Film Festival Award for Ensemble of The Year. She continued the success starring as the titular character in "Sydney White" (2007). The same year, Amanda partnered with  Steve & Barry's to launch her own clothing line "Dear" which unfortunately went out of business only after a year. Forbes calculated Amanda's earnings for 2007 to be $2.5 million.
Amanda signed a two movie pact with Screen Gems in 2009, the first of them became "Easy A" a 2010 teenage comedy movie which co-starred Emma Stone. It looked like Amanda was on her way to becoming one of Hollywood's top actresses but her slew of successes was soon cut short by her own behavior, perhaps she was struggling to adapt to increased fame. Not only was she unable to star in the second movie which she had signed up for, she also lost other key roles. Unfortunately, Easy A would go on to be Amanda's last movie before she announced her retirement/hiatus in 2012.
What's The Value of Byne's Wealth?
At the peak of her career, Bynes had an income as high as $8 million, in 2007 Forbes estimated her yearly earnings at $2.5 million, making her one of the highest-earning Hollywood young stars. However, Bynes' finances came under danger following a series of incidents with the law as well as suspected mental disorders.
As a result, the troubled star was placed under conservatorship of her mother. In a bid to get her act together, she retired from acting in 2012 and has since kept a low profile. Amanda Bynes began to resurface sporadically in the media in 2015. Lately, in 2016, it appears The Amanda Show star has been doing well for herself and is set to return to more activity as well as earning top dollar. Her current asset is estimated at $6 million.
House and Car
The court documents revealed at the peak of her troubles in 2014  that Amanda's wealth was $5.7 million with $2.8 million coming from real estate and $2.9 million in cash/cash equivalent. Her parents also revealed that she earned $144,768 in 2013 from rental income and also continues to receive royalties from her previous acting endeavors.
Amanda bought a mini-mansion in a gated community in Calabasas for $2 million in 2011. The 4,618-sq ft house includes 4 bedrooms, 5.5 bathrooms, a pool and even barbecue spots. She owns another apartment in West Village, New York. Her black BMW X5 is valued at $95,000.
Quick Facts About Amanda Bynes
1. Following her acting retirement, Amanda said she wanted to focus on becoming a fashion designer. However, her schooling at the Fashion Institute of Design & Merchandising (FIDM) in Irvine, LA was truncated by her own actions.
2. She was first arrested for speaking on her cellphone while driving and next for Driving Under the Influence (DUI) in April 2012. She was also involved in not one, but two hit-and-run incidents; charges were dropped following financial settlements between her and the victims.
3. Amanda's legal troubles continued when she was arrested for possession of marijuana, charged with tampering with evidence and even for unusual behaviors like when she attempted to start a fire at a stranger's driveway.
4. It didn't end there, the star also began to self-destruct, she would often squander money by buying luxury items and giving them away to strangers.
5. Amanda checked into a mental facility twice and was placed under the conservatorship of her parents. In one of the court hearings, her parents revealed that Amanda had squandered over $1.2 million of her earnings in just a year- 2013.
6. After being released the second time from rehab in October 2014, Amanda in 2015 returned to FIDM LA to continue her studies in fashion designing. All these while, Amanda who had an active social media presence became very quiet. However, that began to change in late 2015 when she resumed updating her fans though sporadically.
7. One time, she took to Twitter to share disturbing allegations against her father. According to her, Rick was incestuous towards her as a child. She also claimed that her father verbally and physically abused her calling her ugly as a child. However, she later renounced her tweets after her mother Lynn denied that her husband of more than three decades never abused anybody physically or sexually.
8. In another Tweet following the incident, Amanda opened up that she fabricated those lies against Rick and it was caused by the microchips in her brain possibly ordered by Rick her dad.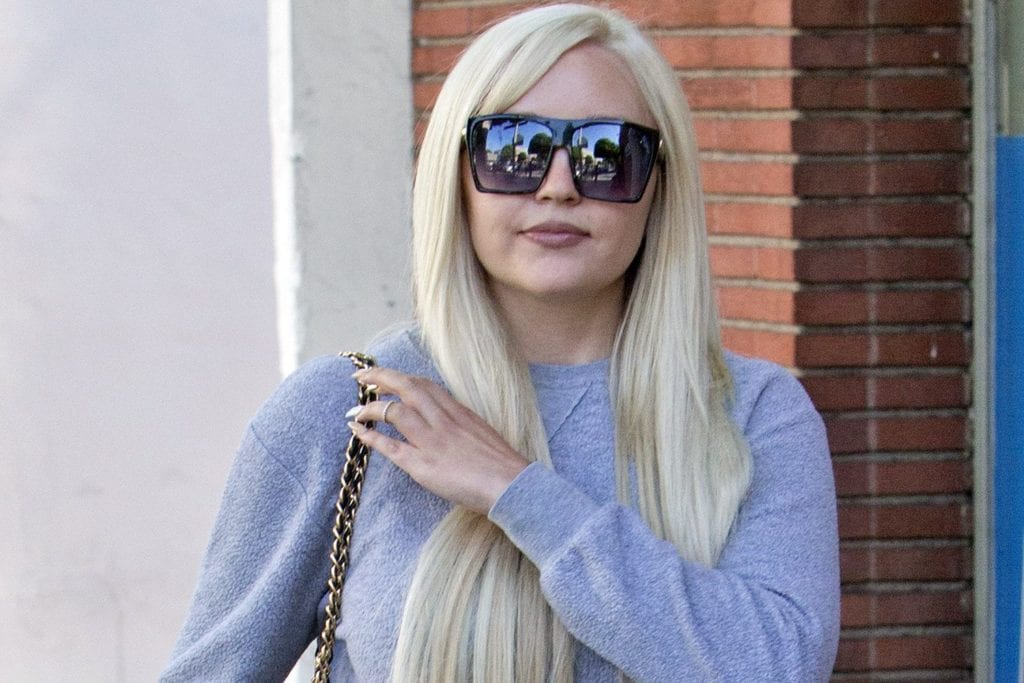 9. Credible sources from People revealed that the former child star is now healthy and reportedly in a better place and has even begun designing her own sketches with hopes of launching a fashion line in the near future. Her lawyer David Esquibias also confirmed the reports to People saying that she is focused on her studies. The actress has also confirmed same via her Twitter account.
10. If she can stay away from trouble, it appears Amanda could start raking top dollar to increase her net worth and who knows even restart her acting career, after all, she told People Magazine in 2011 that she was merely taking a "time off".
Amanda Bynes Relationship With Channing Tatum
It all began in 2006 during the release of the film "She is the man". Rumors went round that the actress and her co-star Channing Tatum were dating. This was after a picture of the two kissing passionately surfaced. As if the rumor didn't go round enough, the two co-stars visited Fuse's ex-countdown show Daily Download to promote the movie and gave people more reason to talk about them.
As Amanda walked in to join Channing, he welcomed her saying "She is so hot" and she replied him with "Aww…stop". In a rather twist of event, Amanda started her notorious Twitter attack against a hand full of celebrities she called ugly. This saw her follow, unfollow and refollow Channing. She repeated this about four more times and of course, the internet became awash with rumours of their breakup.
Nonetheless, nobody was sure the kind of relationship they had and even up till now, neither Channing nor Amanda has come out to confirm or deny these rumours.