Best known for her role in a highly rated American horror film, Get Out, for which she has received two notable awards, Allison Williams has made several other TV roles that have helped her to fame in the entertainment industry.
The Yale-graduate has always distinguished herself to be among those who are poised to be big stars in the near future. Also known as a singer and comedian, Allison's activities in the media cannot go unnoticed, especially as she continues to distinguish herself among her peers in the industry. Let's get to know more about her including the contributions of her former husband in her career.
Allison Williams's Life Before Ricky Van Veen
Before her marriage to Ricky Van Veen, the founder of the popular comedy site, collegehumor.com, she was a budding actress. Her journey as an actress began in 2004 when she appeared in two episodes of American Dreams. The debut came 16 years after she was born in New Canaan, Connecticut, on April 13, 1988.
Her parents are Brian Williams and Jane Gillan Stoddard, who is a television producer. Her father, Brian, is an NBC Nightly News former anchor. Williams attended New Canaan Country School before moving to Greenwich Academy for college. After graduation, she transferred to Yale University, where she became a member of a comedy troupe known as Just Add Water (JAW).
Allison Williams got involved in more entertainment activities during her time at the University. Not only was she a member of the improv comedy troupe, Just Add Water, the Varsity's secret society also inducted her, St. Elmo. Additionally, she was also involved in the YouTube series College Musical.
Her journey to stardom in the entertainment world began in 2010 when she performed a mashup for RJD's (Ramble Jon Krohn) A Beautiful Mine, which was the theme song for the drama series, Mad Men. The popularity of the series on the internet helped to boost her fame. It was, in fact, through the series that Judd Apatow, the director of the HBO dramedy series, Girls, discovered her.
Her Early Years as an Actress
Her performance in the mashup gave Apato the conviction that she would do well in the series. Allison was invited for auditioning, which she did attend and passed. She began appearing on the show in 2012, playing Marnie Michaels.
Allison's popularity as Marnie Michaels in the TV series, Girls, further opened her up for more acting roles. She appeared as Jullian in three episodes of the romantic comedy, The Mindy Project. She also appeared in Jake and Amir as Cheryl in Will & Kate: Before Happily Ever After, as Kate Middleton.
Before she got married to Ricky Van Veen, Allison Williams's career was on the rise, with seven credits to her name.
Alisson's Relationship with Ricky Van Veen
CollegeHumor.com fans and followers were thrilled when, in February 2013, Allison announced that she was dating the co-founder of (collegehumor.com), Ricky Van Veen. The brunette beauty met Ricky through a mutual friend, and they dated for a while before announcing their engagement in 2014. On September 19, 2015, they wedded privately at Saratoga, Wyoming, with Tom Hanks officiating the wedding ceremony.
Talking about Allison Williams' husband, Ricky Van Veen is an entrepreneur born on December 14, 1980. He currently heads the Global Creative Strategy at Facebook. In July 2009, he became the CEO of Notional, a production company that would be producing materials for the traditional media. One of the company's shows is Chopped, a cooking game show on the Food Network.
A Quiet Divorce After Four Years
Four years after they quietly got married in Wyoming, Allison Williams and Ricky Van Veen called time on their marriage. The two of them released a statement in June 2019, announcing the end of their marriage. Just as fans went into wild excitement when they began their relationship, they were disappointed with the announcement. Many went into speculation about the exact cause of their break up.
So far, neither party has confirmed the real cause of their break up. However, a close friend of the couple suggested they inevitably broke up because their personalities were too different. Others also noted that they might have been separated for more than a year. Allison was notably last seen with Ricky Van Veen in public, in March 2018.
See Also: Brian Baumgartner – Biography, Wife, Net Worth, Age, Height
Alisson Williams' Life After Ricky Van Veen
There haven't been many developments in Allison Williams's life since her marriage to Ricky Van Veen ended. During their time together, she appeared in six other projects, including up to 55 episodes of Girls, an episode of Patrick Melrose, and a movie, The Perfection. She made a career-boosting appearance in Get Out, where she played the supporting character, Rose Armitage. She also appeared in eight episodes of the Netflix series, A Series of Unfortunate Events.
Her appearances in Girls and Get Out has earned her seven award nominations. The most significant was a SAG Awards nomination as part of the cast of the Jordan Peele psychological thriller.
Post-Ricky Van Veen, Allison Williams holds the reputation of being one of the actresses' fans love to hate. All thanks to her roles in Get Out, Girls, and The Perfection. And though Williams is nothing like the villains she plays, she has embraced the reputation. She is poised to appear in the film, Horizon Line, scheduled for release in 2020, where she will play another controversial character.
Acting Has Been Financially Rewarding for Her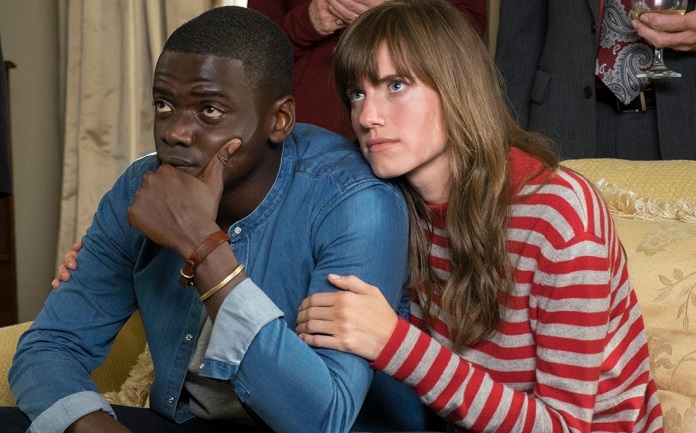 Allison Williams, does not, by any means, come from a low-income family. Her parents are, after all, two highly successful news personalities. But her work as an actress has ensured she can stand on her two feet. According to Celebrity Net Worth, Allison's 15+ film credits have earned her a net worth of $2 million.
Her role as Rose Armitage in Get Out earned her two notable awards. The National Board of Review for Best Cast category and Seattle Film Critics Society for Best Ensemble category, both in 2017. It also fetched her a significant amount in salary and considered a huge contributor to her net worth.
More than the Get Out income is her Girls role, where the long-term income across 55 episodes, expectedly improved her bank balance.