The NBA may have successfully wrapped up the 2020 season in the Disney World bubble but it was one that was fraught with several challenges. There were widespread protests that hit the United States following the killing of several unarmed black men by law enforcement. Many NBA stars called out the team owners for being reactive rather than proactive in dealing with issues of racial inequality and threatened to walk out of the season.
Thankfully, this was averted but another headache also presented itself in the form of the coronavirus pandemic. The forced shutdown of sporting activities led to the loss of employment for low-level staff and this brought about intense scrutiny of the net worth of various NBA team owners. Many fans wondered why they couldn't dip hands into their staggering wealth to sustain the less fortunate for a few months.
Most of the NBA Team Owners are Multi-Billionaires
1. Steve Ballmer (Net Worth – $75.6 Billion)
Team – L.A. Clippers
Year of purchase – 2014
Award – 2019 Sports Business Award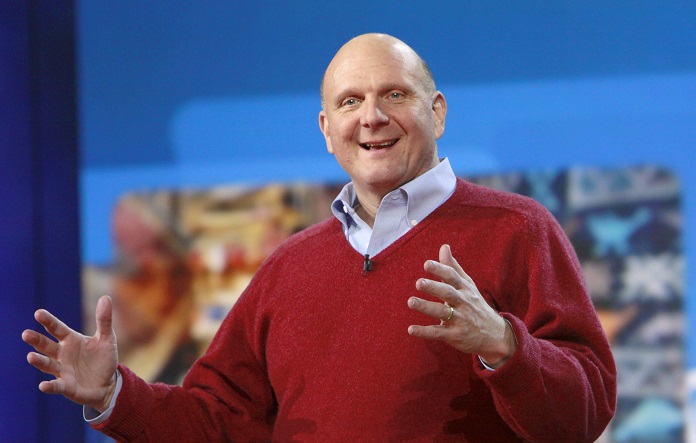 Steve Ballmer is not just the richest team owner in the NBA but also one of the richest men in the world. He made his fortune in tech, serving as the CEO of Microsoft from 2010 to 2014. He subsequently bought the Clippers for about $2 billion in 2014. Under his watch, the franchise has grown in value by about $600k and is now valued at $2.6 billion.
2. Daniel Gilbert ( Net Worth – $44.8 Billion)
Team – Cleveland Cavaliers
Year of purchase – 2005
Award – 2016 NBA champions, and 2016 best team ESPY award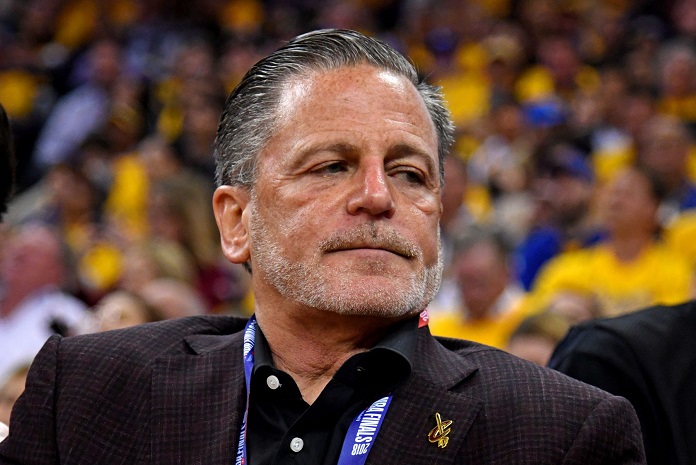 Gilbert previously had a fortune estimated at around $10 billion. It however increased by about $33 billion in 2020 thanks to the second IPO by his mortgage lending company, Quicken. This helped make him one of the richest persons in America as well as the second richest NBA owner.
3. Paul Allen (Net Worth – $20.3 Billion)
Team – Portland Trailblazers
Year of purchase – 1988
Awards – Oregon Sports Award of 2009 and Seattle Sports Commission sports citizen of the year 2011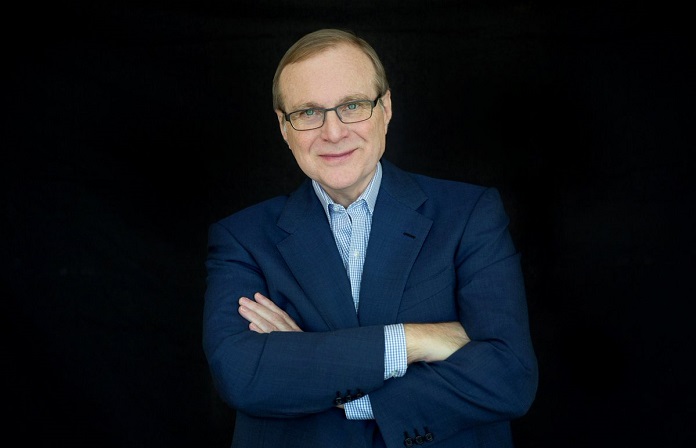 Late Microsoft co-founder, Paul Allen, purchased the Trailblazers in 1988 for about $70 million. He remained the owner till his death in 2018. The team now belongs to his estate and unconfirmed rumors have it that the administrators of his estate want to sell the team.
4. Joseph Tsai (Net Worth – $14.2 Billion)
Team – Brooklyn Nets
Year of purchase – 2019
Award – N/A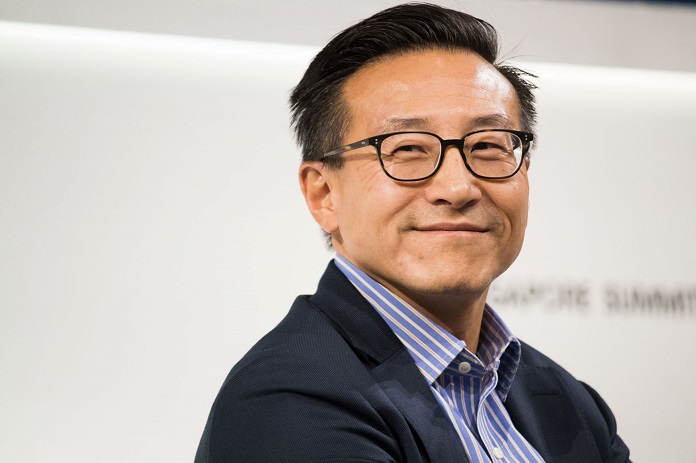 This Taiwanese-born Canadian businessman made his money from the Alibaba Group and purchased the Nets in September 2019. Since then, he has bought stakes in other sports teams such as the Carolina Panthers (NFL) and Los Angeles F.C. (MLS).
5. Robert Pera (Net Worth $14.1 Billion)
Team – Memphis Grizzlies
Year of purchase – 2012
Award – N/A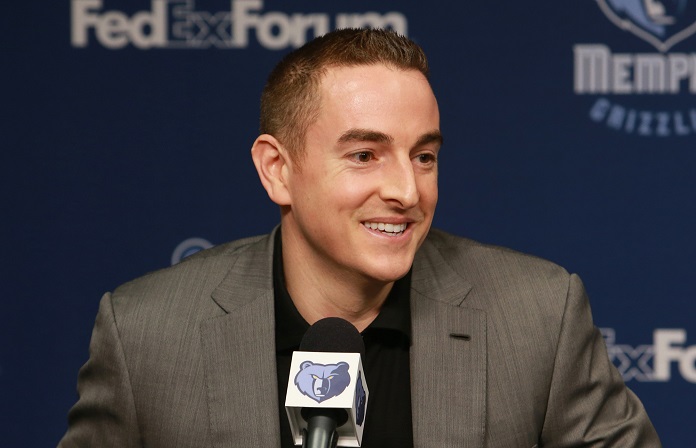 Pera is not just one of the youngest billionaires in the world but one of the youngest owners in the NBA as well. This self-made businessman, who got his wealth from tech, became the owner of the Grizzlies in 2012.
6. Phillip Anschutz (Net Worth – $10.1 Billion)
Team – L.A. Lakers
Year of purchase – 1998
Award – 2012 SportsBusiness Journal's most influential persons in sports business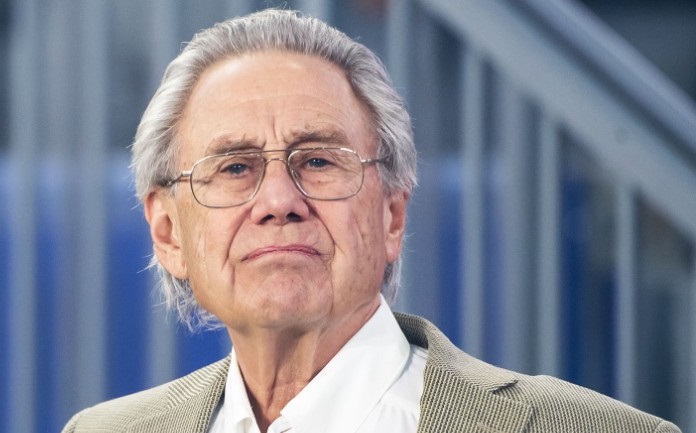 Phillip Anschutz is a versatile businessman who has spread his tentacles to several areas with much success. They include the oil, railroad, telecoms, real estate, and print journalism industries. The Colorado businessman has also set his sights on Hollywood and succeeded through his Anschutz Entertainment Group.
7. Stanley Kroenke (Net Worth – $8.3 Billion)
Team – Denver Nuggets
Year of purchase – 2000
Award – N/A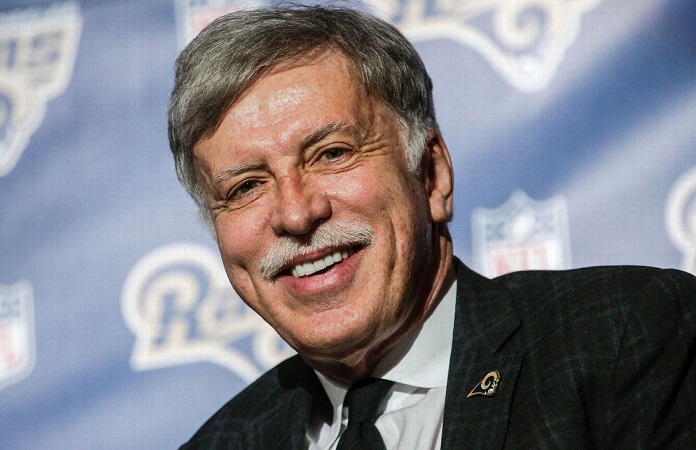 If two things are synonymous with Kroenke's name, it is real estate and sports. He owns about 30 million square feet of real estate including 2 million acres of ranch across Canada and the U.S. In addition to that, he owns several sports teams including the NFL's L.A. Rams and EPL's Arsenal F.C.
8. Micky Arison (Net Worth – $5.9 Billion)
Team – Miami Heat
Year of purchase – 1995
Award – NBA Champions of 2006, 2012, and 2013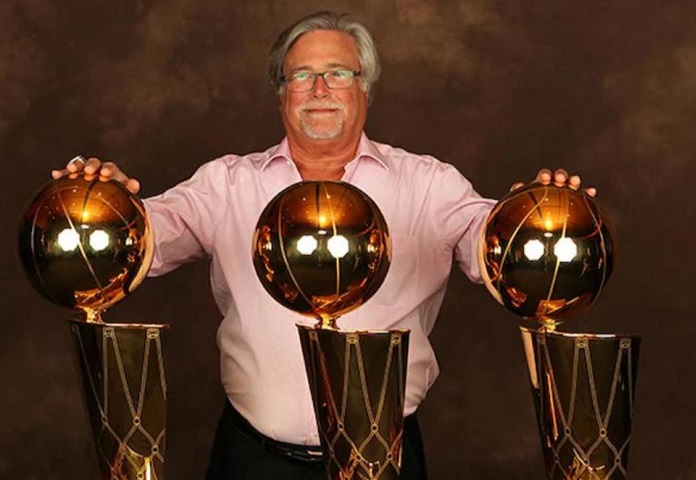 Arison previously had a fortune pegged at $7.1 Billion. He however lost about 33% of it thanks to a drop in the stock price of his company, Carnival Corp. Arison's father founded the company in 1972 and he subsequently took over. He was able to grow it to become the world's largest cruise ship operator with over 100 ships.
9. Tom Gores (Net Worth – $5.7 Billion)
Team – Detroit Pistons
Year of purchase – 2011
Award – N/A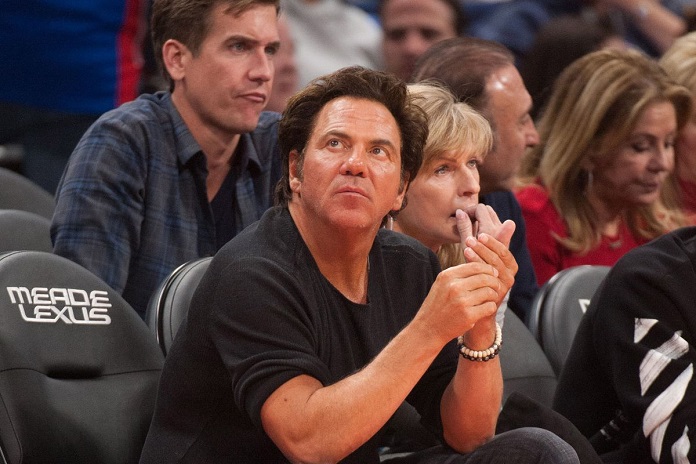 Tom Gores makes his fortune from about 25 companies and one of these, Secures, has fetched him scrutiny and criticism in recent times. Securus is the largest provider of prison phone service in America and it has been accused of charging inmates and their loved ones exorbitant prices. There are also allegations of illegally taping people's conversations and people have wondered if this is not at odds with the NBA's resolve to fight for greater racial equality in the United States of America.
10. Richard DeVos (Net Worth – $5.4 Billion)
Team – Orlando Magic
Year of purchase – 1991
Awards – N/A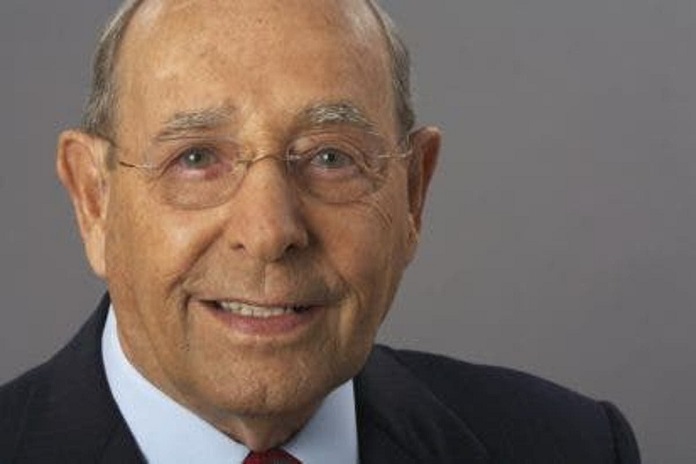 Billionaire businessman, Richard DeVos, purchased Orlando Magic in 1991 and held sway as the owner of the group until he died in 2018. Upon his demise, he bequeathed ownership of the team to his family. They have held on to it since then and have made it clear that they are not going to be selling any time soon.
11. Joshua Harris (Net Worth – $4.6 Billion)
Team – Philadelphia 76ers
Year of purchase – 2011
Award – N/A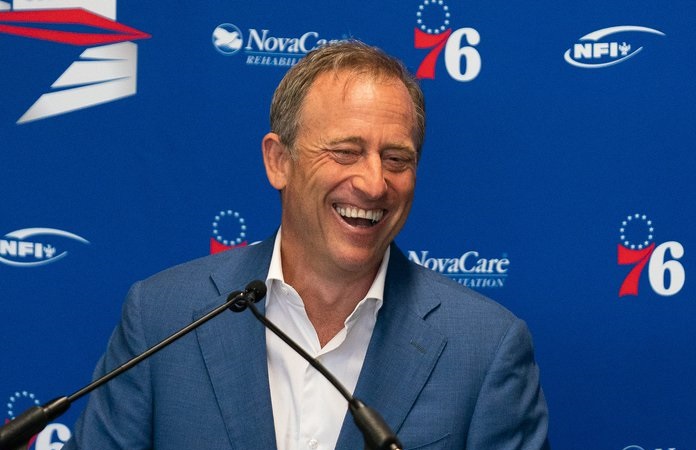 Harris is one of the NBA team owners that has been singled out for criticism in the wake of the coronavirus pandemic. The 76ers had announced that staff who earn more than $50k would take a compulsory 20% pay cut. The move led to an outcry amongst fans and they berated their wealthy owner as a morally corrupt and tone-deaf human. They couldn't believe that a man worth billions and lives in a house that cost about $45 million would want to cut the salaries of his workers just to make sure that he does not suffer any loss.
12. Mark Cuban (Net Worth – $4.2 Billion)
Team – Dallas Mavericks
Year of purchase – 2000
Award – N/A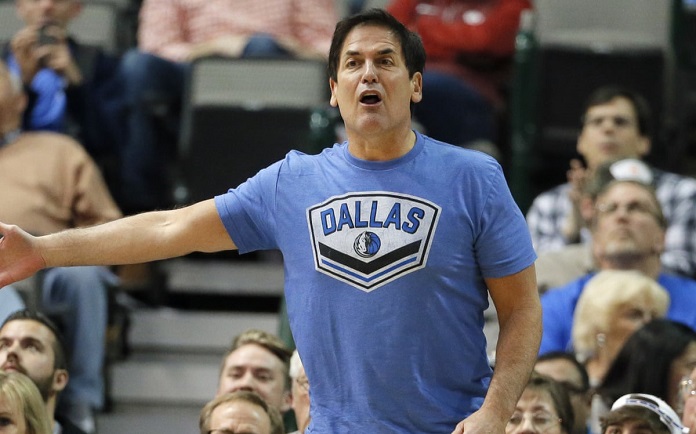 Cuban is one of the most passionate team owners in the NBA: he dons his team's jersey and sits with fans during games; this fact has gotten him into trouble over the years. The billionaire businessman and TV personality is quite vocal about things happening on and off the courts and this has fetched him more than $1 million in fines.
13. Tilman Fertitta (Net Worth – $4.1 Billion)
Team – Houston Rockets
Year of purchase – 2017
Award – 2018 Houston Sports' Executive of the Year Award
Tilman Fertitta is another NBA team owner that has faced severe criticism over the years. According to his detractors, since he purchased the Rockets in 2017, he has been most concerned with profit rather than helping the team become victorious. They point to his refusal to shell out money to bring quality players (because he wants to avoid luxury tax) as well as selling the few quality players they have as their proof.
14. Tony Ressler (Net Worth – $3.9 Billion)
Team – Atlanta Hawks
Year of purchase – 2015
Award – N/A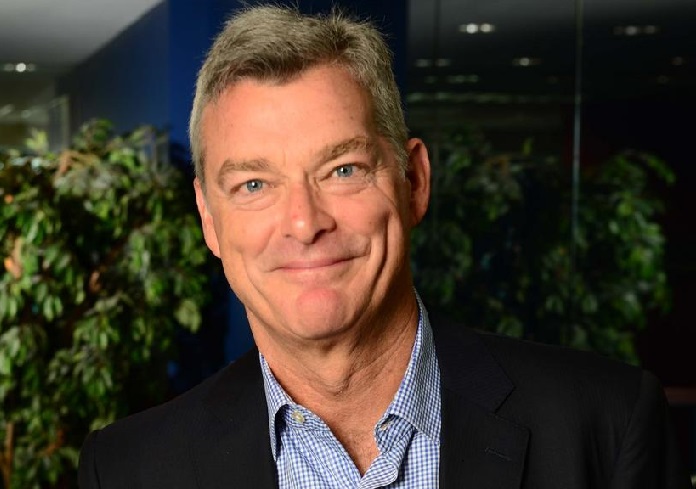 Ressler made the bulk of his fortune in the private equity and venture capital industries with companies such as Global Management and Ares Management. He now sees sports as a lucrative investment opportunity. Asides from the Atlanta Hawks, he also owns a baseball team known as the Milwaukee Brewers.
15. Gayle Benson (Net Worth – $3.3 Billion)
Team – New Orleans Pelicans
Year of assumption of ownership – 2018
Award – N/A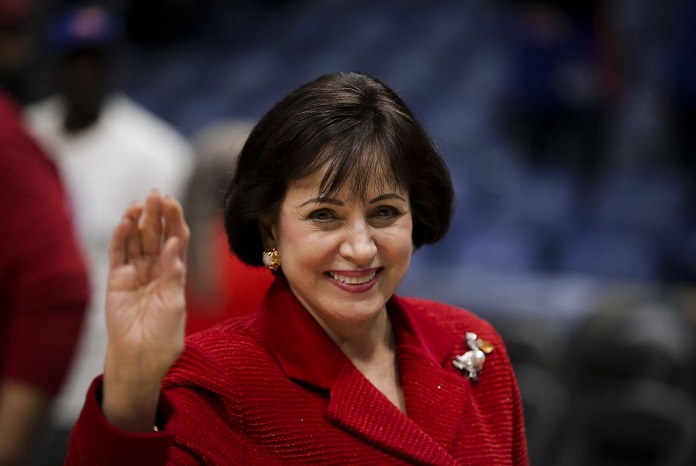 Benson is one of the few female team owners in the NBA and it was not easy achieving this feat. Her late husband, Tom, owned the team and planned to bequeath it to his daughter and grandchildren upon his demise. He later gave the team to Gayle instead. His daughter challenged his mental capacity to do so but the matter was settled out of court in 2017.
16. Herb Simon (Net Worth – $2.8 Billion)
Team – Indiana Pacers
Year of purchase – 1983
Award – N/A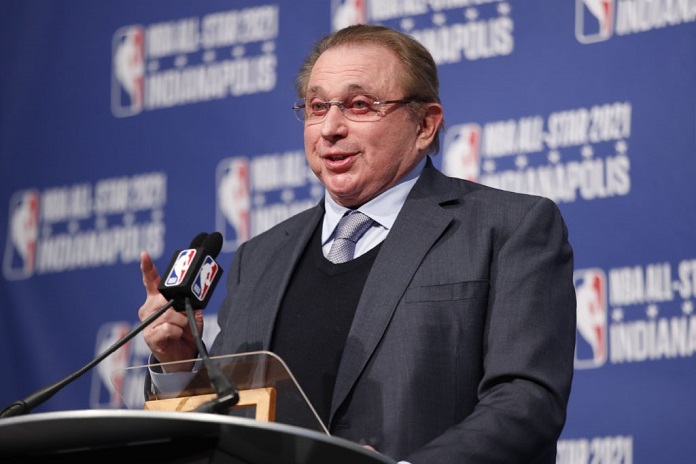 Herb and his late brother, Melvin, initially made their fortune in the property business. They later bought the Pacers jointly in 1983. They retain ownership of the franchise to date though Melvin passed away in 2009.
17. Glen Taylor (Net Worth – $2.5 Billion)
Team – Minnesota Timberwolves
Year of purchase – 1994
Award – N/A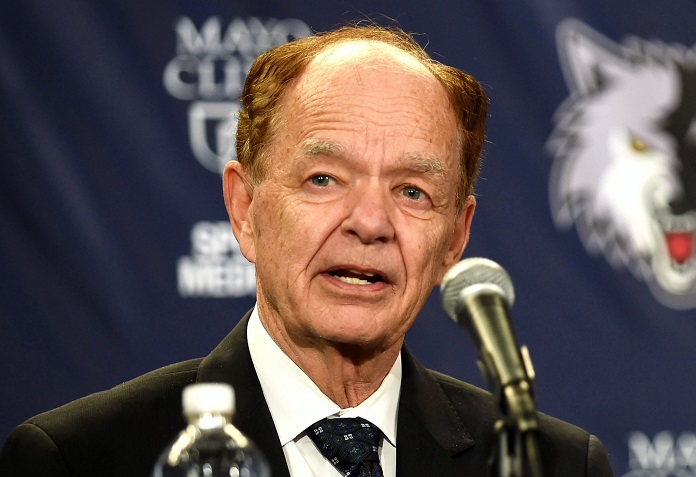 Taylor won't be the owner of the Timberwolves for much longer as he is shopping for an owner for the franchise. The billionaire businessman bought the team for about $88 million in 1994. He now hopes to sell for $1.2 billion and this is a fair price given that the side is valued at $1.375 billion.
18. James Dolan (Net Worth – $2 Billion)
Team – New York Knicks
Year of purchase – 1994
Awards – 2010 Vanguard Award for distinguished leadership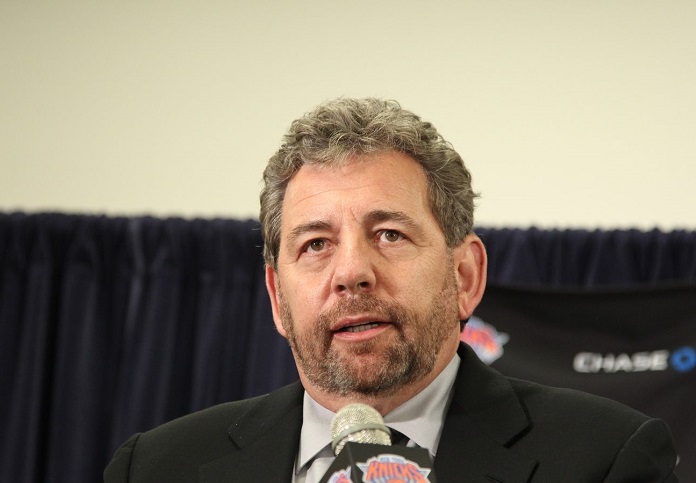 James Dolan is one of the most maligned team owners in the NBA and this is due to the lack of on-court success that has plagued the New York Knicks since he took over. Fans attribute this to his poor decision-making and even the fact that their side is the richest in the league can't placate them. They just want titles and Mr. Dolan hasn't delivered any since taking over ownership of the side.
19. Gail Miller (Net Worth – $1.9 Billion)
Team – Utah Jazz
Year of assumption of ownership – 2009
Awards – Lifetime Achievement Award at the 2020 State of Sport Awards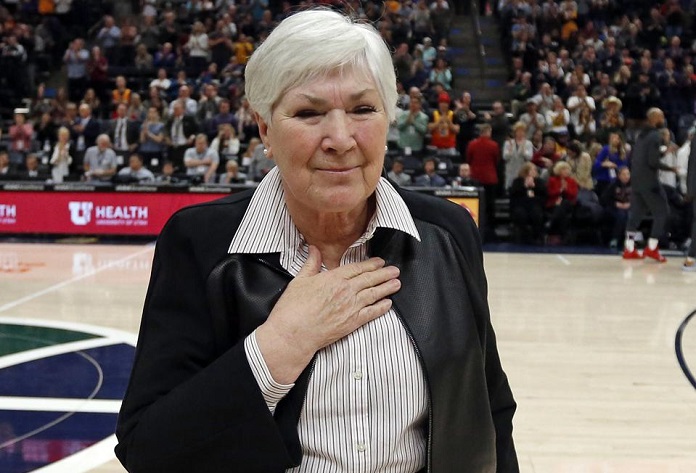 Another female team owner in the NBA, Gail Miler assumed ownership of the Utah Jazz following the death of her husband Larry Miller in 2009. She had helped him to build their business empire comprising of about 54 car dealerships. This was how they were able to afford the team in the first place.
20. Marc Lasry (Net Worth – $1.8 Billion)
Team – Milwaukee Bucks
Year of purchase – 2014
Awards – N/A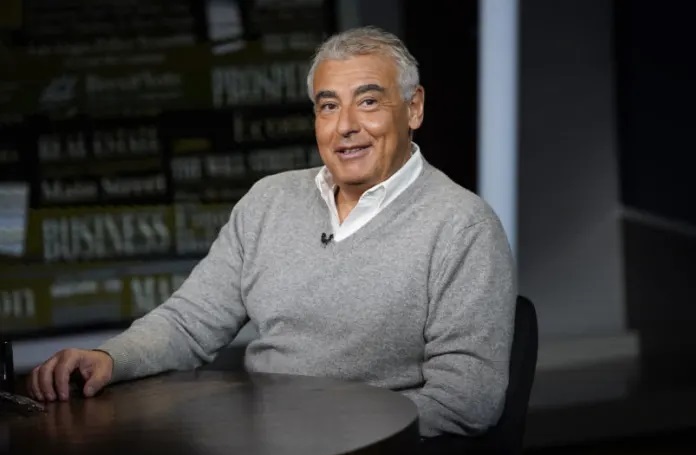 This Moroccan-born American businessman made his fortune in the private equity sector before deciding to invest in an NBA franchise. He was able to successfully purchase the Milwaukee Bucks in 2014 and the team has been growing from strength to strength since then.
21. Michael Jordan (Net Worth – $1.6 Billion)
Team – Charlotte Hornets
Year of purchase – 2010
Awards – Presidential Medal of Freedom in 2016, NBA MVP (5x)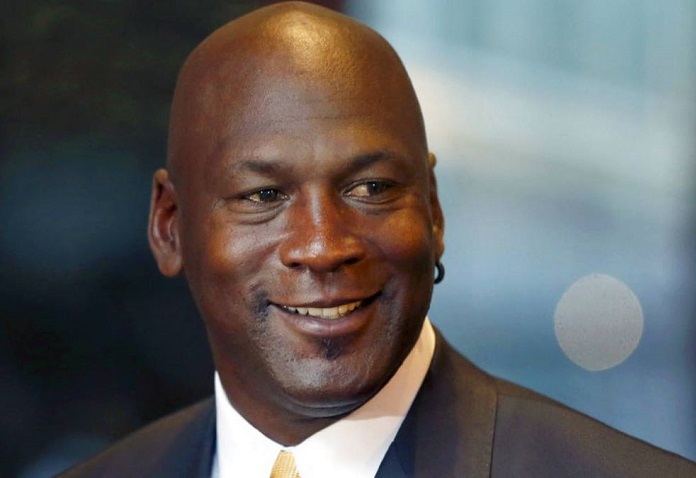 Michael Jordan needs no introduction. He spent several years in the league during which he achieved numerous exploits including six league titles. He is now regarded as the GOAT, and it is only fitting that he should be a team owner as well.
22. Jerry Reinsdorf (Net Worth – $1.5 Billion)
Team – Chicago Bulls
Year of purchase – 1985
Awards – SportsBusiness Journal's Lifetime Achievement Award (2013) and Induction into Naismith Memorial Basketball Hall of Fame (2016).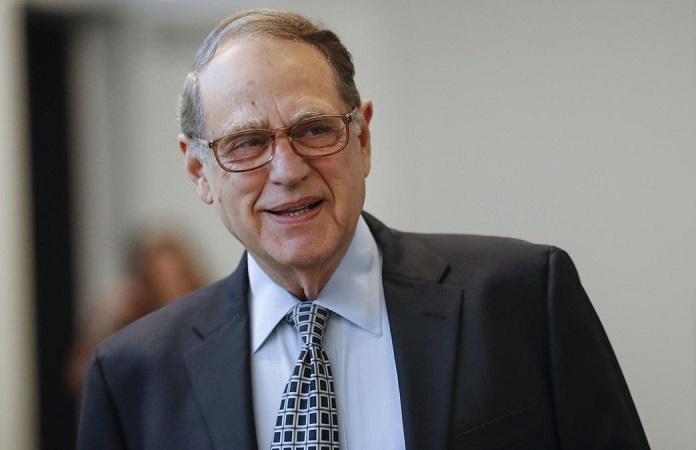 Jerry famously bought the Bulls one year after the team drafted Michael Jordan. The young chap would go on to win them many accolades, turning them into a known team and making them much profit in the process.
23. Larry Tanenbaum (Net Worth – $1.5 Billion)
Team – Toronto Raptors
Year of purchase – 1998
Awards – Order of Canada (2007)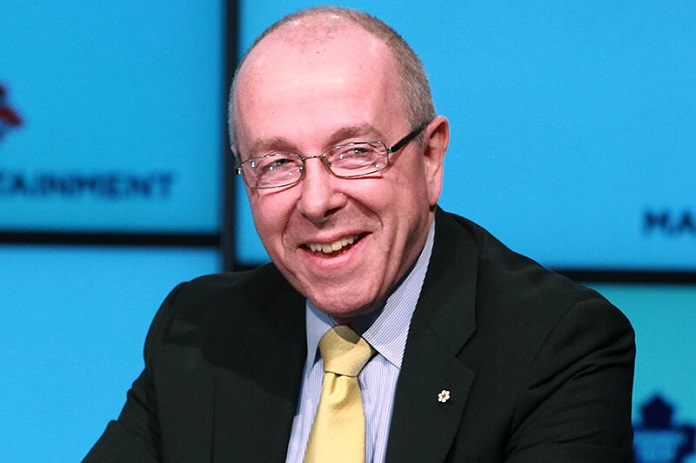 Canadian businessman, Tanenbaum, is not actually the owner of the Toronto Raptors but owns a 25% stake in Maple Leaf Sports Entertainment, the company that owns the team. Such corporate ownership structure model has been hailed as ideal in many quarters.
24. Theodore Leonsis (Net Worth – $1.4 Billion)
Team – Washington Wizards
Year of purchase – 2010
Awards – No.1 Sports PowerPlayer in Maryland (2013)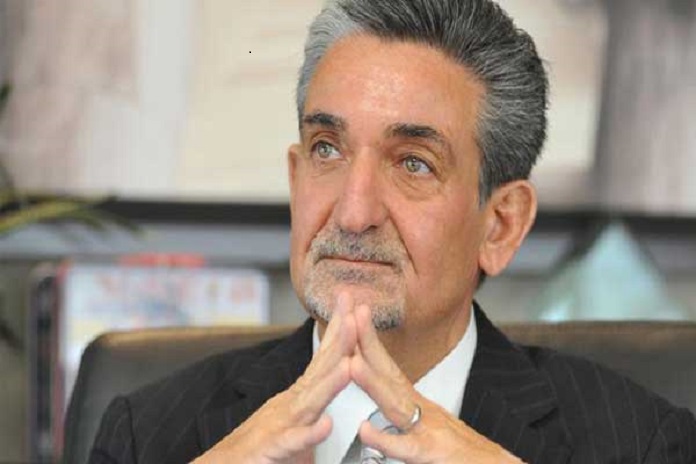 Asides from the Wizards, Leonsis owns several other sports teams in the Arena Football League (Washington Valor and Baltimore Brigade) as well as in WNBA (Washington Mystics). This grandson of Greek immigrants has certainly done quite well for himself.
25. Joe Lacob (Net Worth – $1.2 Billion)
Team – Golden State Warriors
Year of purchase – 2010
Awards – SportsBusiness Journal's Sports Executive of the Year Awards (2016)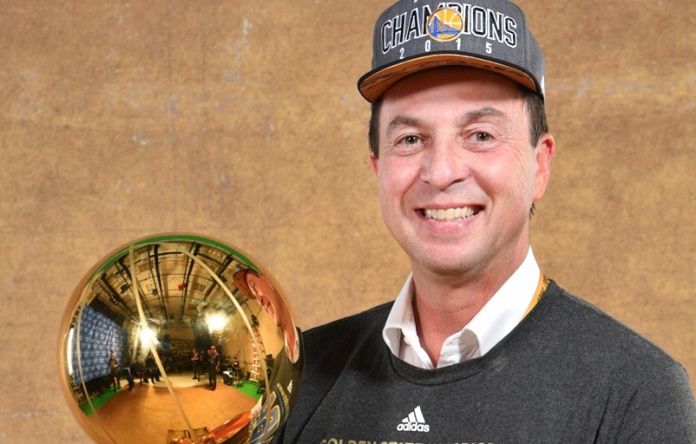 Lacob takes a hands-on approach in running the Golden State Warriors and this has resulted in a team that is easily one of the best in the league. Under his watch, the Warriors have won not less than three NBA championships. This was in 2014/2015, 2016/2017, and 2017/2018.
26. Vivek Ranadive (Net Worth – $700 Million)
Team – Sacramento Kings
Year of purchase – 2013
Awards – Smithsonian Asian-Pacific American Center Titan Award in Sports (2019)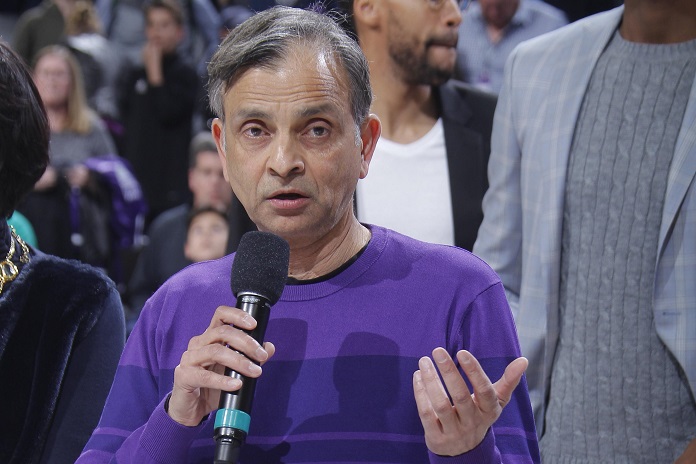 Ranadive is the NBA's first owner of Indian origin and this fact has made him quite outspoken on issues affecting minorities. Be it dealing with racist team owners or police brutality on the black community, Ranadive has not shied away from speaking up when it matters most.
27. Robert Sarver (Net Worth – $400 Million)
Team – Phoenix Suns
Year of purchase – 2014
Awards – N/A
The Suns have not experienced much success since Sarver took over as team owner and fans have placed the blame squarely at his doorstep. They point to his mismanagement of the franchise and have pressured him to sell to a new owner over the years but he refuses to yield.
28. Clay Bennett (Net Worth – $400 Million)
Team – Oklahoma City Thunder
Year of purchase – 2006
Awards – N/A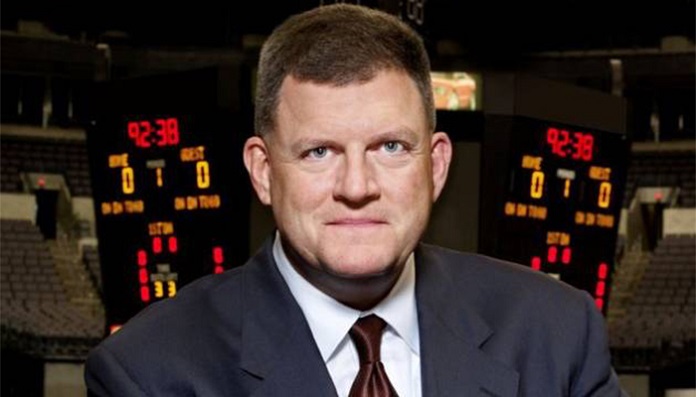 Another NBA team that boasts of a corporate ownership structure is the Oklahoma City Thunder. The side is owned by Professional Basketball LLC and their chairman is none other than Clay Bennett. He played a pivotal part in their successful acquisition bid in 2006.
29. Wyc Grousbeck (Net Worth – $400 Million)
Team – Boston Celtics
Year of purchase – 2002
Awards – 2020 Class of 1967 Citizen-Athlete Award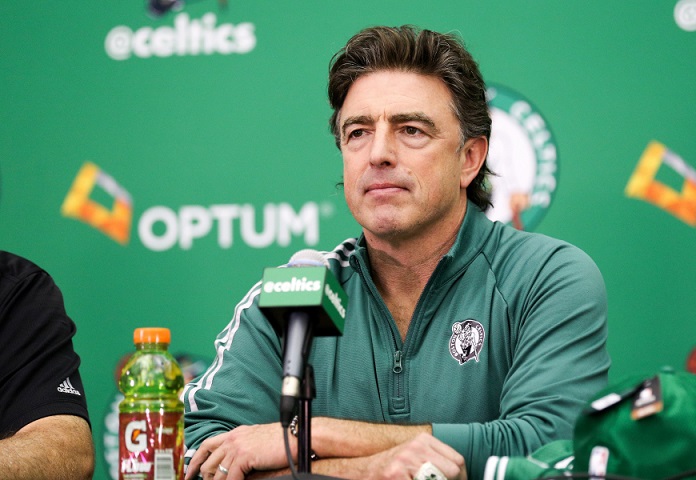 Princeton and Stanford alum, Wyc Grousbeck played a pivotal part in bringing together the Boston Basketball Partners LLC which purchased the Boston Celtics in 2002. He now serves as the Governor and C.E.O of the team.
30. Peter Holt (Net Worth – $200 Million)
Team – San Antonio Spurs
Year of purchase – 1993
Awards – five-time NBA champion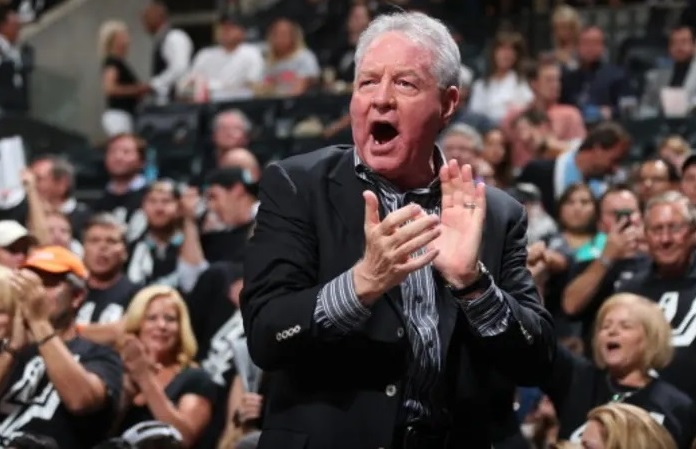 Much like the Toronto Raptors and the Boston Celtics, the San Antonio Spurs is not owned by one individual but by a company known as Spurs Sports & Entertainment. The head of the group is ace businessman, Peter Holt.
What NBA Team Owners Do
For any passionate basketball fan out there, the roles of the players and the coaches are quite clear. It is the duty of the players to dish out impressive performances on the court and win trophies for the team while the coach marshals the team plan. Things get sketchy when it comes to the team owners as most fans cannot figure out what they do besides shelling out money for team operations and collecting the profits at the end of the season.
The reality is that NBA team owners do this and so much more. They provide the operating capital for the team, pay off debts, and also pay the salaries of team coaches, players, and arena staff. They also bear the burden of hiring staff such as the general manager of the team as well as the coach. NBA team owners can also help boost the morale of players by giving them pep talks before important games.
As is the case with every aspect of life, some leaders take a hands-on approach while others do the opposite. This also applies to the NBA and as such, you have team owners who get quite involved with the team, even cheering them on at games, while others just hire a capable general manager and leave all the duties to him/her.
How Do NBA Team Owners Make Money?
NBA Teams, and consequently their owners, make money from several sources starting with TV rights. The NBA is presently on a nine-year contract with TNT, ESPN, and ABC worth $24 billion. The 2014 deal would pay the league about $2.6 billion per annum, much of which will end up in the hands of teams and their owners. Another major revenue source for the league collectively is the five-year deal it has with Chinese tech giants, Tencent. The 2019 deal is worth $1.5 billion and allows the company to stream NBA games in China. The team owners in turn get a share of the profits.
NBA team owners also stand to make a lot of money from ticket sales. About 2,460 games are played each season with an average of 17,390 tickets sold per game. This means that about 42,779,400 tickets are sold each season. The average ticket price is $125 thus leading to a revenue of about $5,347,425,000 for each NBA season.
NBA team owners also make a lot of money from revenues generated from parking around the arena, concession stands ($3-$5 million), restaurants, and other shops located in the arena as well as advertising signs. There is also revenue from arena naming rights as well as jersey sponsorships. For instance, JP Morgan Chase pays the Golden State Warriors about $20 million each year for their arena named Chase Center. The Warriors also received about $60 million from Rakuten to wear the name of the brand on their jersey.
All these avenues generate hundreds of millions of dollars for each team annually. This sum is used to settle operational costs and taxes with the remainder going to the bank account of the team owner.
How Much Do NBA Team Owners Make?
It all depends on the team involved. A well-known franchise such as the Golden State Warriors has reported an operating income of $120 million (2016/17), $103 million (2017/18), and $109 million (2018/19). The operating income represents the amount left after operational expenses have been deducted. This amount of course goes to the owner who pays taxes and then keeps the rest.
On the other hand, smaller teams such as the Charlotte Hornets recorded an operating income of $21 million (2016/17), $22 million (2017/18), and $39 million (2018/19).
The above paints a picture of disparity between NBA teams and the league has sought to address this by setting up a revenue-sharing pool aimed at helping small teams with their operational costs.
New York Knicks is the Richest NBA Team
Most valuable teams in the NBA:
1. NY Knicks
2. LA Lakers
3. Golden State Warriors https://t.co/rMkLoa1QTD pic.twitter.com/X4BlQNsfRi

— Forbes (@Forbes) February 14, 2018
The team is valued at the sum of $4.6 billion. New York Knicks is not owned by a single individual but the Madison Square Garden Company which comprises of both the Dolan family and the Silver Lake Partners.
New York Knicks has won just two NBA titles. The side has not made much impact on the courts since the 70s but this has not stopped them from being profitable.
A Recap of All NBA Team Owners and their Net Worth
Steve Ballmer – $75.6 Billion
Daniel Gilbert – $44.8 billion
Paul Allen – $20.3 billion
Joseph Tsai – $14.2 billion
Robert Pera – $14.1 billion
Phillip Anschutz – $10.1 billion
Stanley Kroenke – $8.3 billion
Micky Arison – $5.9 billion
Tom Gores – $5.7 billion
Richard DeVos – $5.4 billion
Joshua Harris – $4.6 billion
Mark Cuban – $4.2 billion
Tilman Fertitta – $4.1 billion
Tony Ressler – $3.9 billion
Gayle Benson – $3.3 billion
Herb Simon – $2.8 billion
Glen Taylor – $2.5 billion
James Dolan – $2 billion
Gail Miller – $1.9 billion
Marc Lasry – $1.8 billion
Michael Jordan – $1.6 billion
Jerry Reinsdorf – $1.5 billion
Larry Tanenbaum – $1.5 billion
Theodore Leonsis – $1.4 billion
Joe Lacob – $1.2 billion
Vivek Ranadive – $700 million
Robert Sarver – $400 million
Clay Bennett – $400 million
Wyc Grousbeck – $400 million
Peter Holt – $200 million