In an industry like Hollywood, which has been in existence for several decades, a revolving door of actors and actresses is necessary to keep it alive. Every decade, an influx of new and young actors join the industry to carry on its existence until they are old enough to pass the torch to another set of young actors. In 2008, Alisha Wainwright became one of the newest addition of actors to the industry when she appeared in the short film, Murder on Her Mind.
Since she became a part of the complicated glamour machine that is Hollywood, the actress has managed to go about her career without making headlines unrelated to work. However, either by a lapse in judgment or a moment of weakness, Wainwright was recently tied in gossip with happily married American singer Justin Timberlake.
Is Alisha Wainwright the other woman in Justin Timberlake and Jessica Biel's marriage? Find out in the scoop below.
Alisha Wainwright's Background and Early Life
Alisha Wainwright is a rising name in Hollywood, and as such, there is still a limited amount of information about the actress. So far, we have been able to gather that she was born Alisha Ena Wainwright on the 14th of July, 1989.
She was born and raised in Miami, Florida. Ethnically, Alisha gets her skin tone and curly black afro hair, from a mixture of her paternal Haitian and maternal Jamaican origins. Unfortunately, apart from her heritage, Wainwright does not say much about her father.
Regarding her mother, however, she speaks plenty. Following her parents' separation at a young age, the responsibility of raising her had been solely her mother's. According to the actress, they weren't financially buoyant, but her mother weathered it so well that she had no idea until she was grown.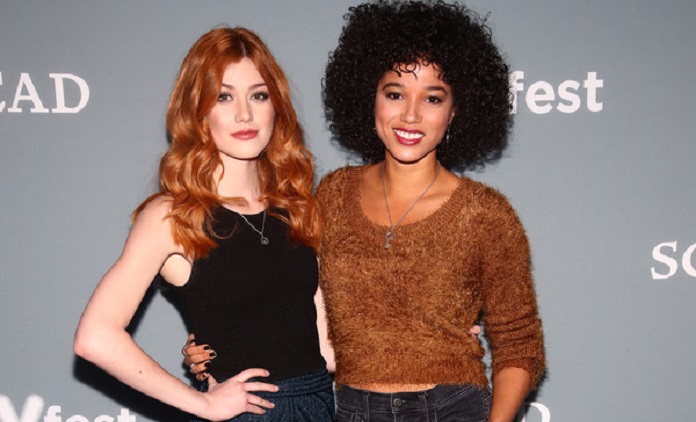 As for her academic pursuits, she holds a Bachelor's degree in Botany from the University of Florida. After her graduation, Alisha, who had a major interest in the anthropological-botanical field, proceeded to Panama to conduct her Ph.D. research.
Unfortunately, she couldn't afford to continue down her scientific path due to a lack of funding, and this eventually led to acting.
She has credits in more than 25 movies and TV shows
When you are a newly minted actress, building a reputation for yourself through starring in significant projects or making a character, your own is one of the quickest ways to become notable. So far, Alisha Wainwright has been able to achieve the latter through her work on Shadownhunters: The Mortal Instruments, which she began starring in sometime in 2017.
Before she got to the position of playing a significant role in the Freeform show, she had appeared in several movies and TV shows in a minor capacity. She began her career in the industry by appearing in the short film, Murder on Her Mind in 2008.
Alisha did not appear onscreen again until 2012 when she starred in the web series, Smosh. In the following years, she had another solitary appearance in another short film, Second Rate Deal as the character, Nikki.
Finally, in 2014, her career began to take off. She starred in five different projects in the year, starting with an appearance in an episode of Criminal Minds and her first feature film appearance in Just Before I Go as the character, Sarah. She got her first recurring role in a television show in Perception, starring Chantal Douglas and a nameless character between 2014 and 2015.
In the following year, 2015, the trend continued for Alisha Wainwright. She added six credits to her name, including recurring roles in Major Crimes, the soap opera, General Hospital, and the Disney program, Disney Star Darlings as Leona.
Having featured in a television movie made in 2015 about the Making of Shadowhunters, she began starring in the full television series in 2017 as Maia Roberts and has appeared in over 30 episodes as one of the major characters of the series.
Outside of TV shows and Movies, Alisha Wainwright has appeared in a commercial for Toyota and has lent her voice to an NBA 2K17 character, Alanah Turner.
The Infamous Picture with Justin Timberlake was a Misunderstanding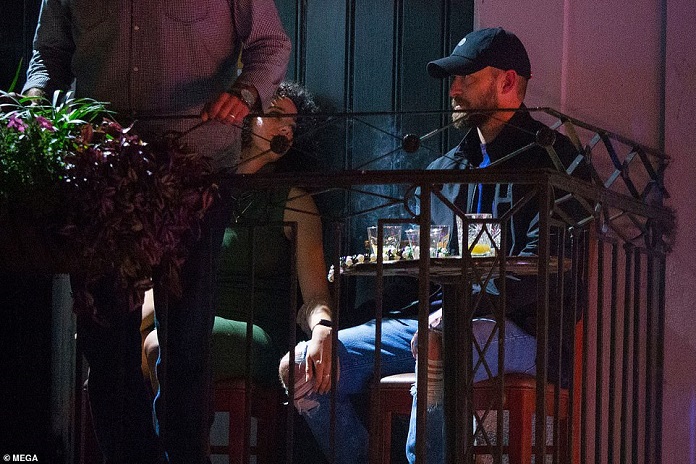 While she stars alongside Michael B. Jordan on the Netflix show Raising Dion, Alisha has also been busy working on the upcoming American film, Palmer. The football drama stars Justin Timberlake as a former football star who would later meet and fall in love with Wainwright's character, Maggie.
Principal filming for the movie began in November, and as such, the co-stars started spending a lot of time together. On the fateful November 21 night, the two were spotted together alongside their fellow cast and crew, enjoying a post-filming night out.
Justin Timberlake, who had a little too much to drink, was caught on camera getting his knee stroked by his onscreen lover, Alisha. This happened in a bid to get the drunken singer up on his feet, but the fact that Timberlake didn't have his wedding ring on at the time further fueled the gossip.
The married celebrity later took to his Instagram page to apologize for drinking too much as well as clarify that nothing, other than work, is going on between him and his Palmer co-star.
How Their Partners Took The Scandal
Alisha Wainwright was not in any relationship at the time, at least not that the public was aware of. Justin Timberlake, on the other hand, has been married to his actress wife Jessica Biel for over seven years after dating for five years. Their union, considered one of the sturdiest in Hollywood, was put to the test by this unfortunate incident.
To remedy the hurt, Timberlake used Instagram, the same platform on which the couple had expressed their love for each other countless times before, to apologize to his wife publicly. Though he only held hands with the stunning actress to help himself up, Timberlake recognized the emotional impact of his action, and the sensitive husband took full responsibility.
See Also: Paige Spara – Biography And Personal Life Of The American Actress
He also mentioned their 4-year old son, Silas, in his emotional apology and stated that his action was not the example he wants to set as a father. The couple seems to have handled the scandal well and have been seen together in public a few times since then, including at the third season premiere of Biel's show The Sinner in February 2020.