Alexis Dejoria, a retired professional drag racer, was one of America's most popular female drag racers who competed in the National Hot Rod Association (NHRA) Top Fuel Funny Car. She was among the more successful Funny Car drivers within the last six years before she quit the sport in 2017. Alexis had her own racing team named Stealth Motorsports, which she co-established in 2009 but for some reasons, she only stuck with the team for three years before moving over to Kalitta Motorsports where she drove a Toyota Camry, under the sponsorship of Patrón Spirits Company.
Within her 6-year career as a professional nitro Funny Car pilot, Alexis recorded five Funny Car wins and set a couple of records. She announced her retirement from the sport on the 9th of October 2017, saying she was leaving to concentrate on her family.
Her Early Life and Career Beginnings
Alexis DeJoria was born on September 24, 1977, in Venice Beach, California. At the age of 16, she went with a friend of hers to the Pomona Drag Strip in California and from there, her interest in drag racing was kindled. As time went by, she became more passionate about the sport and eventually decided to pursue a career in it.
In pursuit of her dreams, Alexis moved to Gainesville, Florida where she attended Frank Howley's Drag School. Being the daughter of a popular man, Alexis DeJoria knew she would be given some sort of preferential treatment in the sport but because she wanted to succeed on her own and prove herself to be good at the sport, she decided to keep her famous name aside as she went on the pro scene.
Alexis DeJoria kicked off her NHRA career in 2005 and gradually worked her way up the ranks. She started from the Super Gas category, before moving up to Super Comp category, Top Alcohol Funny Car category, and finally making her professional drag racing debut in September 2011 at the Texas NHRA FallNationals. Eight months after, she won the Sportsman Nationals which took place in Fontana, California.
For the next two years, Alexis DeJoria raced on the West coast in Top Alcohol Dragster and the Top Alcohol Funny Car (also known as Top Alcohol Funny Car or TA/FC)). In 2011, she won her very first NHRA national event in TA/FC at that year's NHRA Northwest Fall Nationals and this made her the second woman to ever achieve the feat. She also transitioned to racing a nitro (fuel) funny car at the event.
That same year, Alexis Dejoria joined Kalitta Motorsports, leaving Stealth Motorsports racing team, which she co-owned and operated for three years. She became the fourth member of her new team as well as the team's second funny car driver. As a professional racer, Alexis earned five Funny Car wins, including the U.S. Nationals in 2014. She also broke the four-second Funny Car track record and competed in 100 Funny Car events, becoming the first female to achieve both feats.
On August 20, 2017, Alexis, who occupies the 11th position in the Mello Yello NHRA Funny Car standings, competed in that year's Lucas Oil NHRA Nationals in Brainerd, Minn., and raced to her first victory of the season. This marked the 250th for female drivers in the history of NHRA.
After a very successful six-year-long professional drag racing career, Alexis Dejoria decided to take a bow. Announcing that she would be retiring at the end of 2017 season, the Kalitta Motorsports pilot in a statement, described the decision as the hardest she had ever had to make. According to her, the reason behind her exiting the scene was simply to focus on her family.
Her Impressive Net Worth
Alexis Dejoria's net worth is estimated at $100 million. She made this much money not only from her career as a drag racer but also from other sources. The retired drag racer hosts a weekly radio program where she interviews racing personalities and once dabbled into acting, playing the role of Paula in the movie Snake and Mongoose (2013). Although she earned a good chunk of her net worth by herself, it is believed that she inherited a significant portion of it from her family's fortune as her father is listed among America's 100 wealthiest people.
Her Billionaire Father – John Paul DeJoria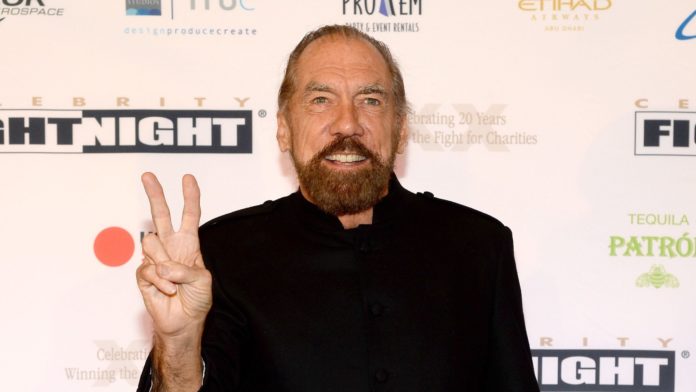 Alexis Dejoria is the daughter of self-made billionaire John Paul DeJoria, co-founder of the Paul Mitchell line of hair products and The Patrón Spirits Company. Her father's life is a story of moving from grass to grace. Born into a poor family in Los Angeles in 1944, he started supporting himself at the age of 9 and because his mother could not take proper care of him, he was eventually sent into a foster home.
As a grown-up, he served on the US Navy USS Hornet for two years before working other jobs, including janitor, door-to-door encyclopedia salesman, and insurance salesman. Subsequently, Paul DeJoria paired up with Paul Mitchell, a hairdresser, to establish John Paul Mitchell Systems in 1980. At that time, his home was a 20-year-old Rolls Royce automobile. The duo started by manufacturing hair shampoo, which they sold from house to house.
Many years down the line, the company which started very small has grown into a $1 billion business. They have also expanded beyond just manufacturing hair care products and styling tools to running the world's largest chain of cosmetology and hairstyling schools. In 1989, John Paul DeJoria and his partner went further to establish The Patron Spirits Company, which features Patron Tequila.
Is Alexis Dejoria Married or in Any Relationship?
The former nitro funny car racer is the wife of renowned customized motorcycles and automobiles builder named Jesse James. Jesse is also the CEO of West Coast Choppers and a popular American television personality. He hosted the shows Jesse James Is a Dead Man and Monster Garage and was also the focal point of the documentary Motorcycle Mania and his TV series Jesse James: Outlaw Garage. 
Alexis Dejoria and Jesse James started dating in September 2012 and got engaged almost immediately. On the 25th of March 2013, they got married in a ceremony that was held at Alexis family estate in Malibu, California. The couple does not have any kids together for now but they both have a total of four children from their marriage with their previous relationships. While Alexis Dejoria has a daughter named Bella, born in 2003, her husband has three children – two girls, Chandler and Sunny and a son named Eli.
See Aso: Beth Phoenix – Bio, Age, Husband, Height, Wiki, Net Worth, Wrestling Career
Other Interesting Quick Facts 
The former Kalitta Motorsports racer grew up with her parents divorced. They parted ways when she was a teenager and both of them remarried.
Alexis Dejoria has six half-siblings, this is thanks to her parent's second marriages.
Her father's marriage to a lady named Eloise Broady resulted in the birth of four half-brothers- John Anthony, Michael, Justin, John Paul II- and one half-sister named Michaelline while she got a half-sister, Chloe Briggs, from her mother's second union.
Alexis Dejoria appeared in the syndicated "In Depth With Graham Bensinger" TV show in 2018 and while speaking, she revealed that she might consider a comeback to her racing career when her daughters go to college.