| Net Worth: | Between $500 and $5 million |
| --- | --- |
| Salary: | N/A |
| Income Sources: | His civil rights organization, Involvement in political activities, television appearances, his for-profit businesses, book sales |
| Age/Date of Birth: | October 3, 1954 |
| Height: | N/A |
| Nationality: | American |
| Last Updated: | 2020 |
Al Sharpton is an American civil rights/political activist, talk show host, and a Baptist minister. Boldly outspoken, Sharpton is popular for his controversial remarks as he is for his tax issues. In 2014, it was revealed that he and his numerous businesses owed a combined $4.7 million in back taxes to the IRS and New York state. However, per reports in 2015, Sharpton had paid almost $2 million of his debt.
The American civil rights activist, Baptist minister, talk show host and politician Al Sharpton has a net worth that is estimated to be between $500,000 and $5 million.
Who Exactly is Al Sharpton?
Alfred Charles Sharpton Jr. was born on October 3, 1954, in Brooklyn, New York City. He grew up with his family in the middle-class Brownsville neighborhood of Brooklyn. After his parents' divorce, he and his mother moved to another middle-class neighborhood in Hollis, Queens but due to her low income, the family was left with no option but to move to public housing projects in Brownsville.
Sharpton is reported to have preached his first sermon at the age of 4. By the time he turned 10, he became an ordained Pentecostal minister. He later attended high school at Samuel J. Tilden High School in Brooklyn. After graduation, he attended Brooklyn College but dropped out two years later in 1975.
Civil Rights And Political Activism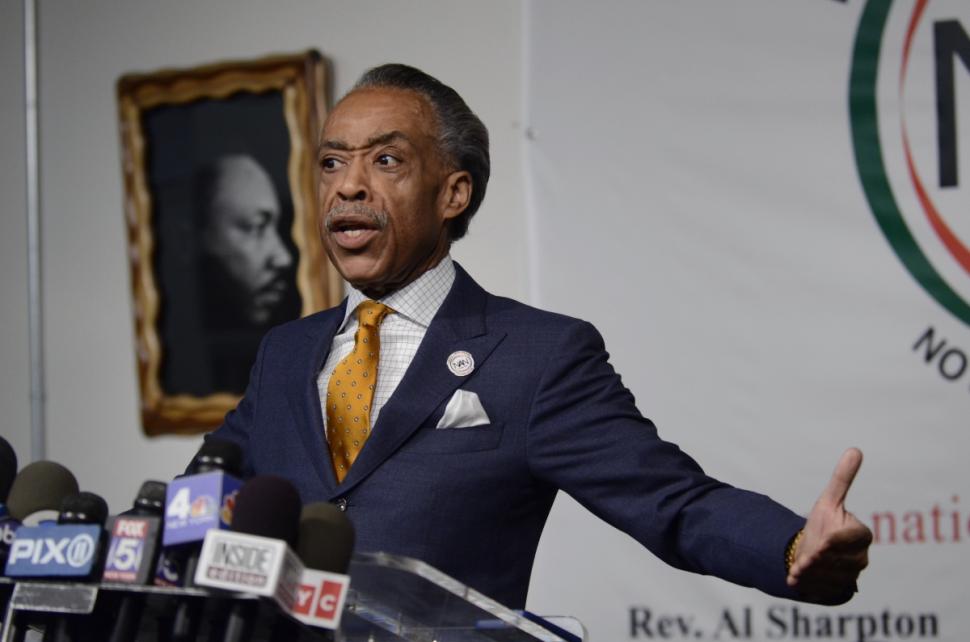 Growing up, Al Sharpton was a witness to numerous racial injustices against the black community. As a result, he became involved in civil rights and political activism while still in high school. In 1969, under the mentorship of Jesse Jackson, Sharpton began to serve as the youth director of a Southern Christian Leadership Conference program called Operation Breadbasket. The program was aimed at providing more job opportunities for African-Americans by pressuring businesses through protests.
Also, during the same period, Sharpton served on the presidential campaign team of black democratic congresswoman Shirley Chisholm. With increasing civil rights and political activities, Sharpton founded his own organization called The National Youth Movement which focused on the financial empowerment of impoverished youths.
In the '80s, Sharpton became increasingly popular for his activism and represented numerous victims of racial prejudice. One of such was the highly controversial case involving the alleged gang rape of Tawana Brawley by white men which was later discovered to be false. Sharpton was ordered to pay $65,000 following a defamation suit filed by the accused.
Despite an assassination attempt in 1991 during one of his usual protests, Sharpton has since remained a social and political activist. His attacker, Michael Riccardi, later served 10 months behind bars. Sharpton filed a lawsuit against New York City for failure to prevent the assassination attempt and received a $200,000 settlement fee.
Al Sharpton has also run unsuccessfully for several political offices, including for a United States Senate seat from New York, Mayor of New York City, and in 2004 as a candidate for the Democratic nomination for the U.S. presidential election.
A Breakdown of His Salaries and Net Worth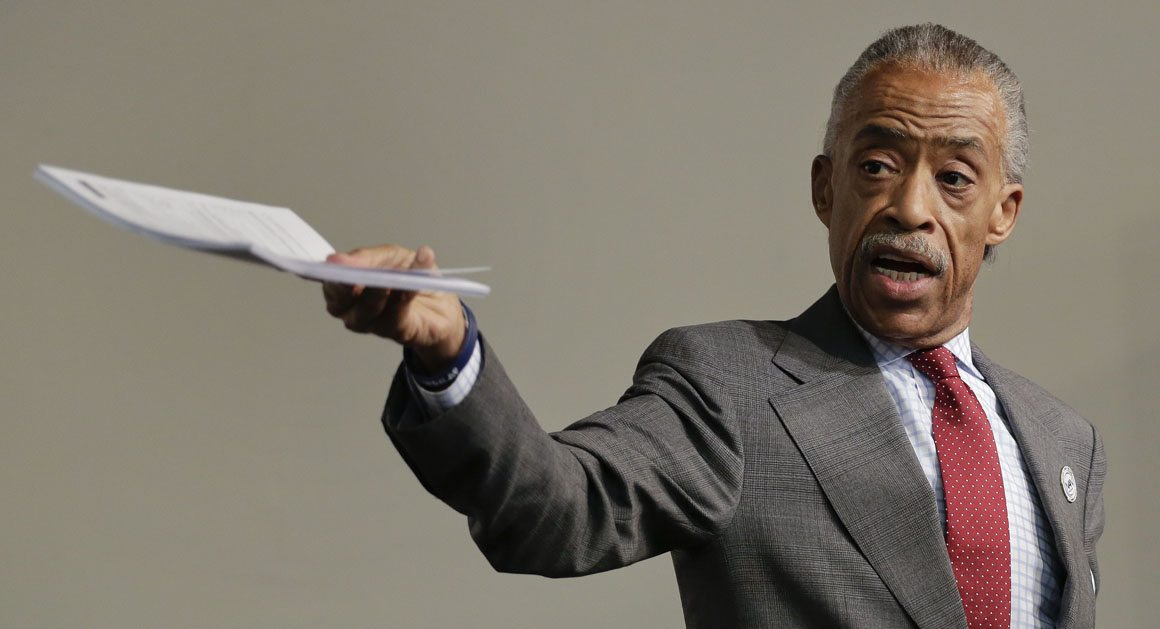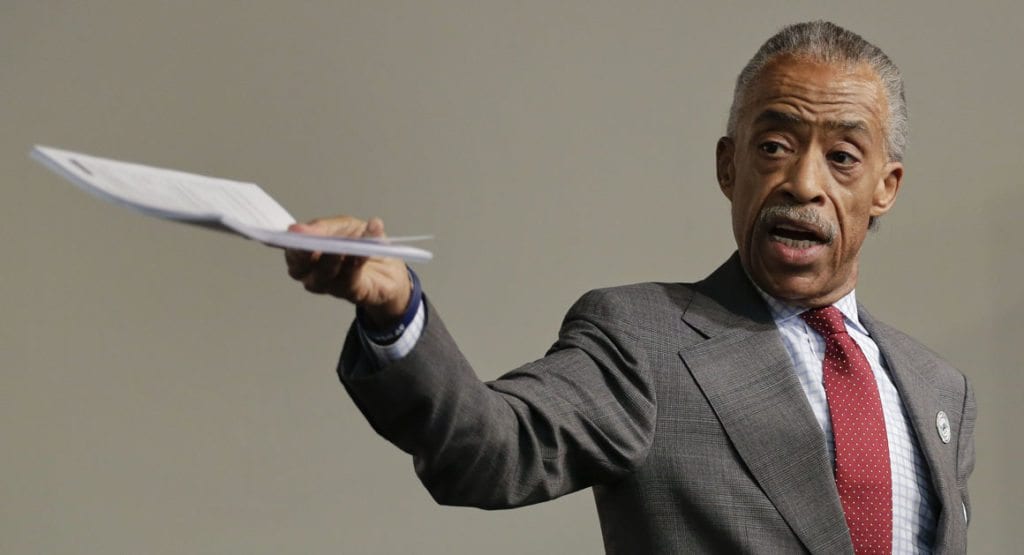 Al Sharpton's work as an activist has given him an opportunity to appear on TV. He has made guest appearances on news programs like The O'Reilly Factor on Fox among various other programs on different networks. He has also made guest appearances on movies and TV shows like Malcolm X, Bamboozled, Boston Legal, Law & Order, and New York Undercover.
Sharpton has further served as a host of the MSNBC political talk show, PoliticsNation. The program premiered on August 29, 2011, on the 6 PM weekday time slot before moving to once a week 8 AM slot on Sundays. From 2013, he was paid about $500,000 per season of the show.
Al further hosts a daily national talk radio program titled Keepin It Real with Al Sharpton which began airing on January 30, 2006. The show is based at New York City's WWRL and has been broadcast on Sirius XM Satellite Radio. It is syndicated by Reach Media, a subsidiary of Urban One, and airs in 40 media markets.
While maintaining his roles as an activist and talk show host, Al Sharpton has set up a number of businesses that have been quite successful. He owns a business called Raw Talent which serves as a repository for money he garners from speaking engagements, and another called Revals Communications.
The Baptist minister is also an author. He has penned at least three books, including The Rejected Stone: Al Sharpton and the Path to American Leadership, and Rise Up: Confronting a Country at the Crossroads.
Sharpton's Earnings From NAN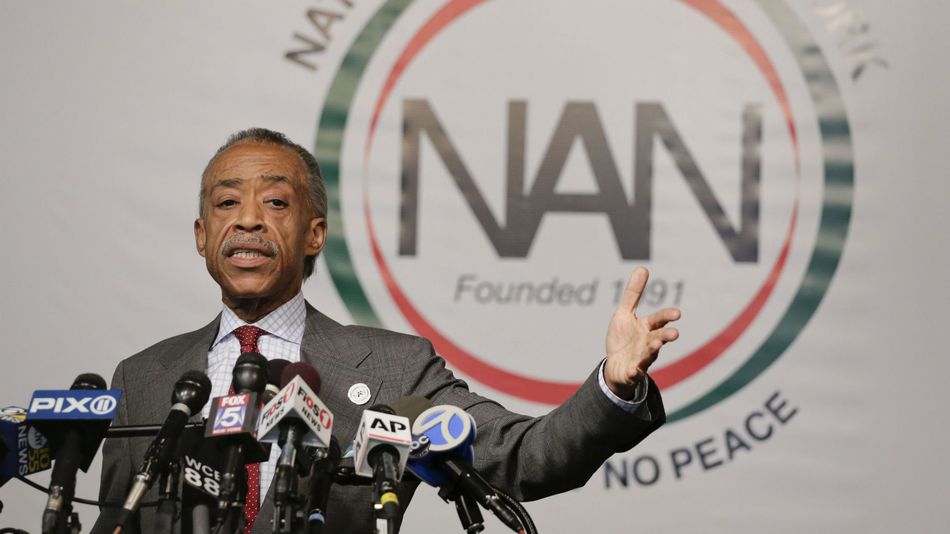 In 1991, Al Sharpton established a civil rights organization called the National Action Network. The non-profit organization has chapters and affiliates across America and receives donations from private individuals and major businesses like Ford Motors, Walmart, Home Depot, the News Corporation, and McDonald's. NAN has benefited hugely from the friendship between Sharpton and President Barack Obama. Twice, first in 2011 and then 2014, Obama has appeared at NAN's annual convention which is the organization's biggest fundraising event. At Sharpton's 60th birthday celebration in 2014, NAN further received a $1 million donation.
NAN records an average of $5 million in annual donations and reportedly pays Sharpton over $241,000 in salary. In 2015 when NAN collected $6.9 million, Sharpton was rewarded with a 71% pay rise to over $412,000, including a bonus of $64,400. The organization explained that the increase was a repayment of loans previously made by Sharpton to the National Action Network.
According to IRS Form 990, Sharpton, as of 2018, had received compensation from NAN to the tune of about $1.05 million.
Recap of Al Sharpton's Different Sources of Income
Compensation for his role with the National Action Network.
Appearance on various TV shows and movies.
Serving as a host of a nightly talk show and a radio talk show.
Running businesses like Raw Talent and Revals Communications.
Writing more than three published books.
He Had Problems with the IRS For Failing to Pay Tax
Al Sharpton's tax problems date as far as the late 1980's when he was charged with 67 felony counts of tax evasion, larceny, and fraud. He pled guilty in 1993 to the misdemeanor charge of failure to file state income tax in 1986. Since then, his tax issues have intensified, majorly due to poor divisions between business and personal earnings – a common problem faced by entrepreneurs.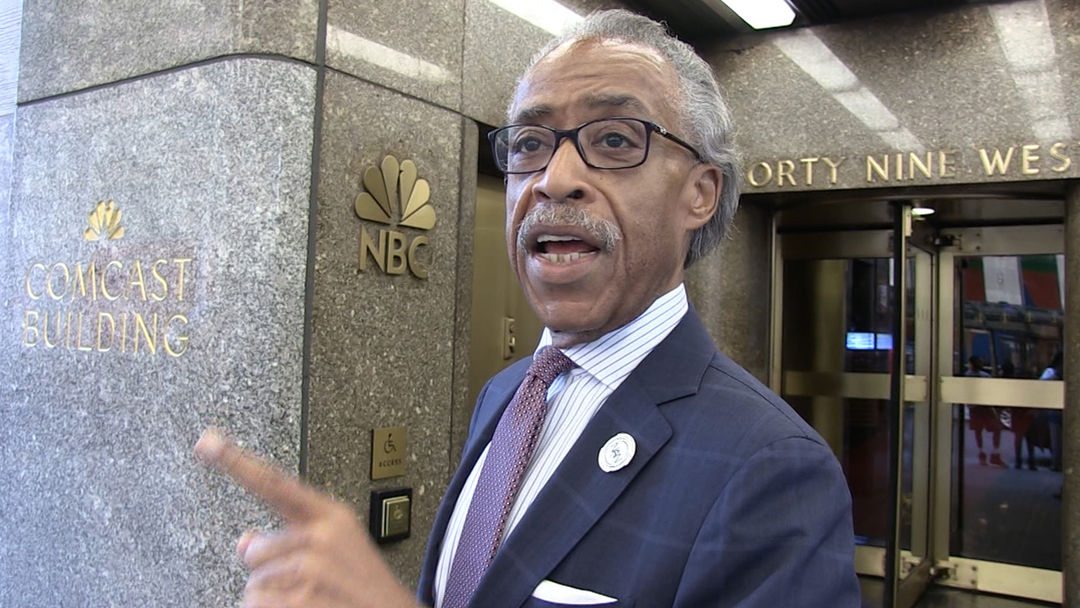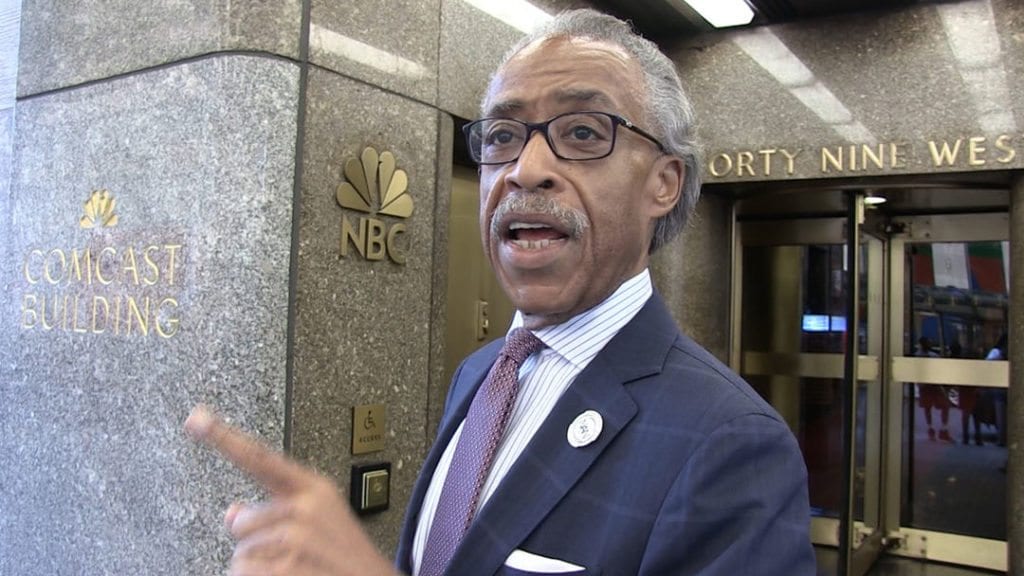 Following his 2004 failed bid for the White House, the Federal Electoral Commission discovered improper activities on his campaign team. Sharpton improperly received over $200,000 in private funds that he was required to pay back. Also, National Action Network, which per public records were facing a financial crisis at the time, took up financial responsibilities legally meant to be financed by the campaign itself. Consequentially, NAN was forced to rely on money meant for tax payroll for survival.
In 2007, the non-profit came under probe for failure to release proper financial statements as required of non-profits. Subsequently, it was discovered that it owed high six figures in back taxes. During the course of the investigation, many donors to the NAN were subpoenaed, including Anheuser-Busch, which in turn put pressure on Sharpton. Apparently, when donations were coming in thousands of dollars, NAN wasn't paying taxes. Al has since claimed that the non-payments were not intentional.
Sharpton's for-profit business, Raw Talent, was also discovered to be owing back taxes for years. In 2014, it was revealed that Sharpton and his numerous businesses owed a combined $4.7 million in back taxes to the IRS and New York State. However, Sharpton disputed the figure but admitted that he was paying off what he owed to the government after negotiating a fee.
What We Know About Al Sharpton's Ex-Wife, Kids, and Rumors of New Girlfriend
Rev. Al Sharpton has been married twice and both marriages have ended. Legally speaking, however, he is still married to his second wife with whom he shares two daughters. The two are listed as separated but Sharpton has moved on to start dating another woman.
Marsha Tinsley
Almost nothing is known about Marsha Tinsley other than that she was Al Sharpton's first love. After just leaving his teenage years, at the age of 20, Sharpton married Marsha who was at the time a recording artist. Their marriage, however, lasted less than a year before they parted ways.
Kathy Jordan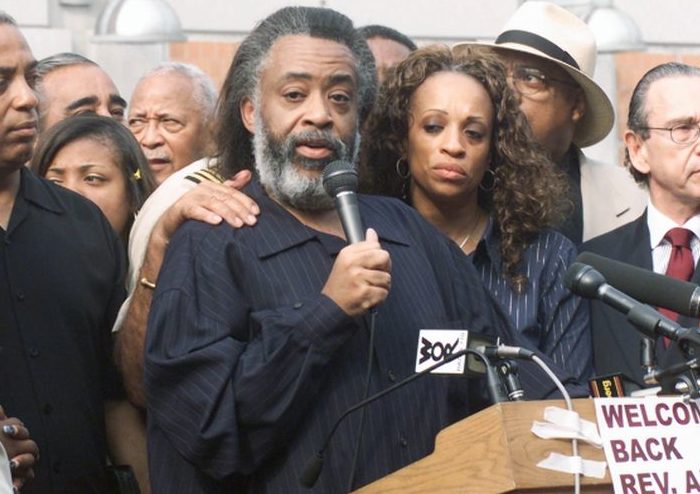 In 1980, Sharpton decided to give marriage another go when he decided to marry Kathy Jordan. Like his first wife, Kathy was also in the music business; she served as a backup singer to the Godfather of Soul, James Brown. The two had first met each other in 1971 while Sharpton was touring with Brown, working as his road manager.
The two dated for a while before exchanging marital vows in Las Vegas on Halloween, 1980. They had two beautiful daughters together before their unfortunate separation in 2004, 24 years after their wedding. In a statement released by the couple, they said that they "will remain on the best of terms… and will continue to work together in their civil rights work and in their other business ventures, including those in the entertainment industry."
Kathy currently works as a production coordinator at the Apollo Theater. She also operates her own catering company.
Dominique Sharpton
Dominique Sharpton is Al's first daughter with Kathy. She was born on 31 July 1986. Thanks to the scholarships she received from Canaan Baptist Church, The William Fox Scholarship Fund, and McDonald's Corporation, Dominique was able to attend Temple University where she studied theater, music, and communications. She would later enroll at the Freedom Theater in Philadelphia, PA before attending a conservatory, The American Musical and Dramatic Academy (AMDA), in New York City, graduating in 2007.
While Dominique has been able to add a few acting credits to her name, she has also done some work as a producer, serving as a co‐producer of her father's syndicated radio show, Keepin' it Real with Al Sharpton, among other projects. What she is, however, best known for is civil rights activism like her father. The two have worked together countless times as she helps him organize marches and rallies around the country in pursuit of justice.
On a personal note, Dominique has gone ahead to lay the foundations for starting a family of her own. In 2017, she married the "very handsome, faith-based, and family-oriented" Marcus Bright, an academic from Tennessee. The two met each other five years prior outside a restaurant in Harlem.
Ashley Sharpton
Ashley Sharpton is Al and Kathy's second daughter. She was born a year after her sister in 1987. She attended Poly Prep Country Day School, graduating with honors in 2005 before enrolling at the illustrious Hampton University where she studied sociology.
While at Hampton, Ashley founded Sharpton Entertainment LLC (formerly Harl3m Ink). The company famously helped to bring to light the talents of young Harlem natives like Teyana Taylor and ASAP Ferg among others. In recent times, Ashley has delved more into the worlds of social media and activism. She has served as the Director of Social Media Communications at Massenburg Media and was a live social media commentator from the White House during President Obama's 2014, 2015, and 2016 State of The Union addresses.
On the activism side of things, Ashley was notably among those arrested in front of Trump Tower for civil disobedience in January 2017 following President Trump's Supreme Court nomination and other unjust policies.
Meet Al Sharpton's Girlfriend, Aisha McShaw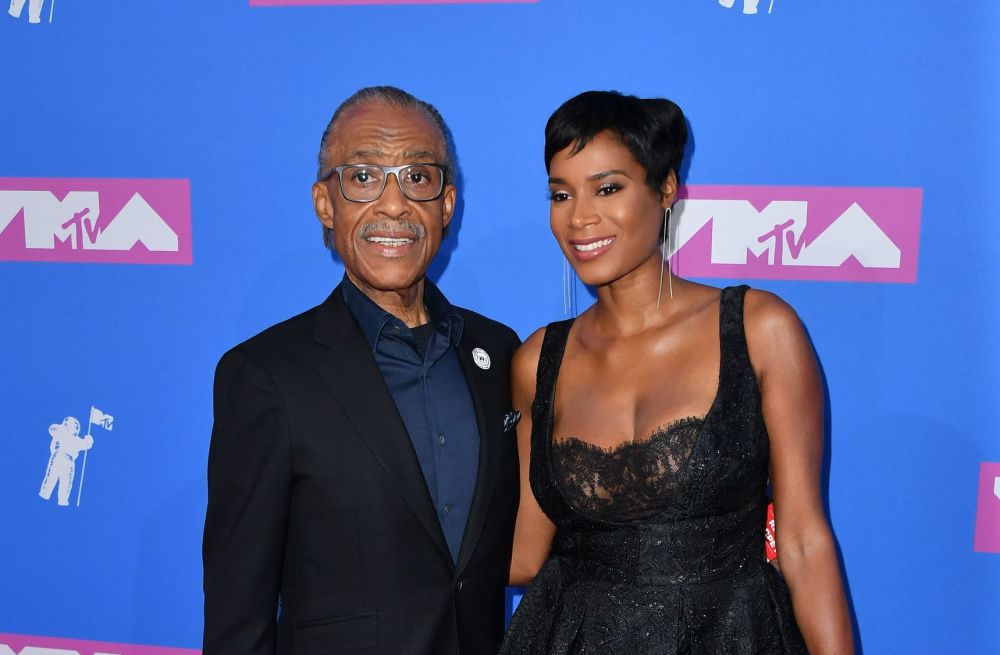 Al Sharpton has reportedly dated a few people since separating from his wife. None of these relationships have, however, seen the light of day unlike his latest dalliance with Aisha McShaw who he has been pictured side by side with at elegant events across the United States. Some of these events include the 2013 White House Correspondents Dinner, President Obama's holiday party in December of the same year, and Dominique's wedding ceremony in 2017.
When Aisha McShaw, who is more than twenty years younger than Al, was asked who she was by reporters in 2013 at an event she attended with her partner, she described herself as a personal stylist. Her LinkedIn profile, on the other hand, said that she worked in financial services as a personal banker at Wells Fargo. Time has since revealed that Aisha is a native of Mamaroneck in Westchester County, New York. She worked in banking for more than 10 years before entering the fashion industry as a wardrobe consultant and personal stylist. She has since started her own line of custom womenswear items which made its official debut in 2017 during New York Fashion Week.
Profile Summary
First Name:
Alfred
Last Name:
Sharpton Jr.
Estimated Net Worth:

Between $500 and $5 million
Salary:
N/A
<strongSource of Wealth:
His civil rights organization, Involvement in political activities, television appearances, his for-profit businesses, book sales
Last Updated:

2020
Also Known As:

N/A
Sex/Gender:

Male
Profession:

Baptist minister, Civil rights/social justice activist, Radio and television talk show host
Famous For:
Being a leading figure in the fight against racial prejudice and injustice
Colleges/Universities Attended:

Brooklyn College
Educational Qualifications:

Dropped out
Religion:

Christianity
Birthday & Zodiac

Age/Date of Birth:

October 3, 1954
Zodiac Sign:
Libra
Birth Place:

New York City, U.S.
Nationality:
American
Ethnicity/Race:

African American
Country of Residence:

USA
Physical Attributes

Height:

N/A
Weight:

N/A
Eye Colour:

Brown
Hair Color:

Grey and black
Other Body Measurements:

N/A
Relationships

Marital Status:

Dating
Spouse/Partner:

Aisha McShaw. He was previously married to Marsha Tinsley and
Kathy Jordan
(m. 1980; separated 2004)
Family and Relatives

Father:

Alfred Charles Sharpton Sr.
Mother:
Ada (née Richards)
Children:

Daughters, Dominique Sharpton and
Ashley Sharpton
Siblings:
Kenneth Sharpton Glasgow, Ernestine Sharpton, and Cheryl Sharpton
Other Relatives:

N/A