Al Sharpton is an American civil rights/political activist, talk show host, and a Baptist minister. Boldly outspoken, Sharpton is popular for his controversial remarks as he is for his tax issues. In 2014 it was revealed that Sharpton and his numerous businesses owed a combined $4.7 million in back taxes to the IRS and New York state. However, per reports in 2015 Sharpton had paid almost $2 million of his debts.
Brief History
Alfred Charles Sharpton Jr. was born on October 3, 1954, in Brooklyn, New York City. He grew up with his family in a middle-class Brownsville neighborhood but after his parents' divorce, he moved with his mom to a public housing project in Brownsville. Sharpton preached his first message at the age of 4 and at 10, he became an ordained Pentecostal minister.
Sharpton attended high school at Samuel J. Tilden High School in Brooklyn. After graduation, he attended Brooklyn College but dropped out two years later in 1975.
Civil Rights And Political Activism
Growing up, Sharpton was a witness to numerous racial injustices against the black community. As a result, he became involved in civil rights and political activism while still in high school. In 1969, under the mentorship of Jesse Jackson, Sharpton began to serve as the youth director of a Southern Christian Leadership Conference program called Operation Breadbasket. The program was aimed at providing more job opportunities for the African-Americans by pressuring businesses often through protests.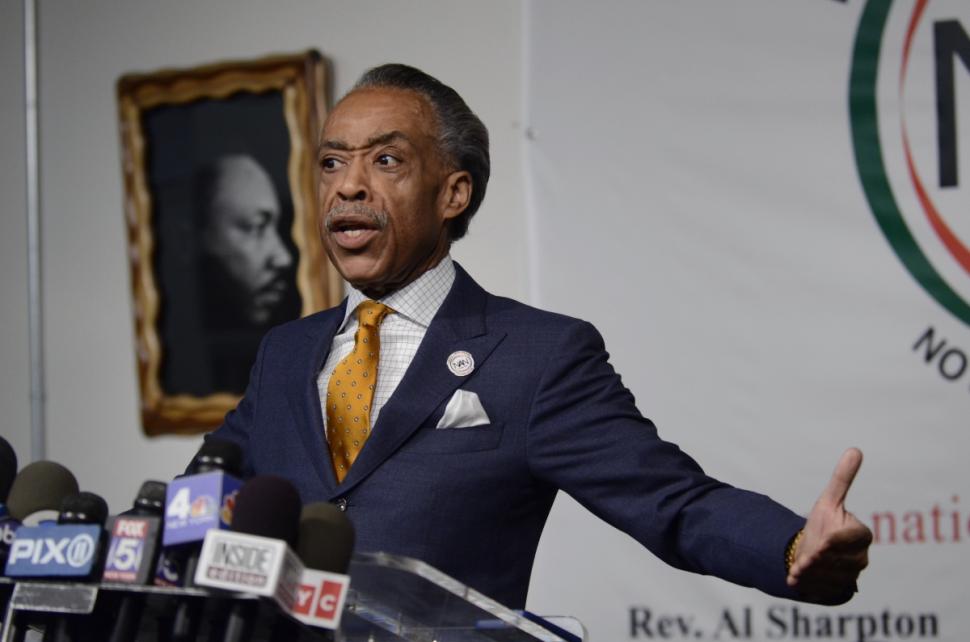 Also, during the same period, Sharpton served on the presidential campaign team of black democratic congresswoman Shirley Chisholm. With increasing civil rights and political activities, Sharpton founded his own organization called The National Youth Movement which focused on the financial empowerment of impoverished youths.
In the 80's, Sharpton became increasingly popular for his activism and represented numerous victims of racial prejudice. One of such was the highly controversial case involving the alleged gang rape of Tawana Brawley by white men which was later discovered to be false. Sharpton was ordered to pay $65,000 following a defamation suit filed by the accused.
Despite an assassination attempt in 1991 during one of his usual protests, Sharpton has since remained a social and political activist. His attacker Michael Riccardi later served 10 months behind bars. Sharpton filed a lawsuit against New York City for failure to prevent the assassination attempt and received $200,000 settlement fee.
Sharpton has also run unsuccessfully for several political offices including for the Mayor of New York Seat in the State Assembly and US Senate and in 2004 as a candidate for the Democratic nomination for the U.S. presidential election.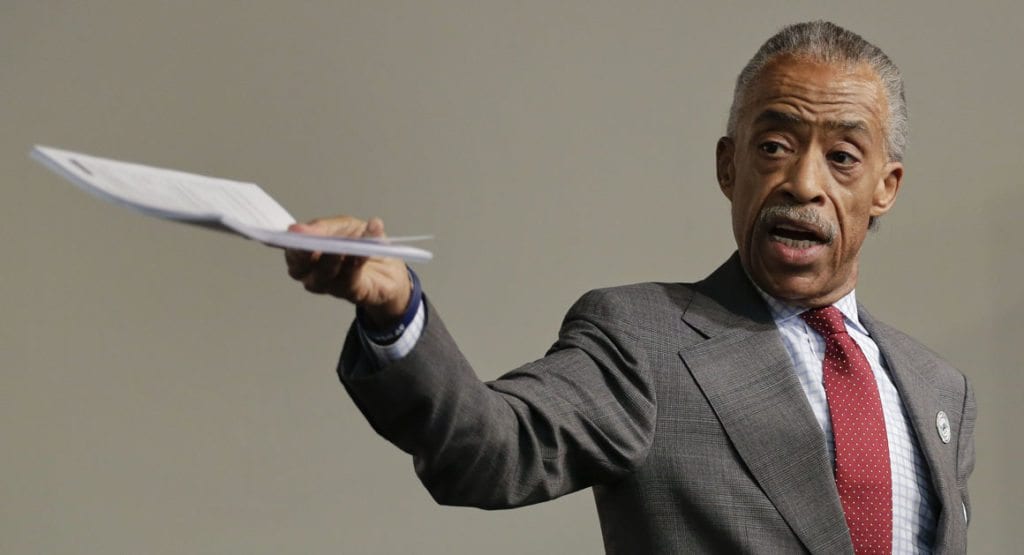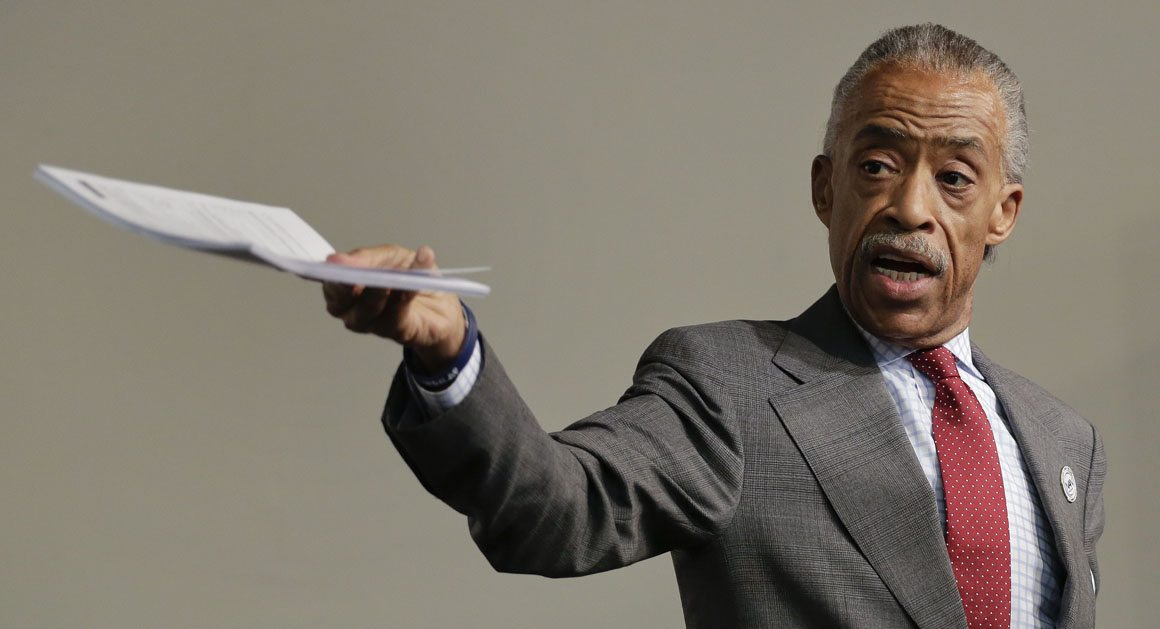 Al Sharpton's Salary and Earnings From NAN
Sharpton established a civil rights organization called National Action Network in 1991. The non-profit organization has chapters and affiliates across America and receives donations from clergy, labor and a plethora of leading companies like Ford motor, Walmart, Home Depot, the News Corporation, and McDonald's.
NAN has also benefited hugely from the friendship between Sharpton and President Barack Obama. Twice, (first in 2011 and then 2014) Obama has appeared at NAN's annual convention which is its biggest fundraising event. At Sharpton's 60th birthday celebration in 2014, NAN received a $1 million donation.
NAN records an average of $5 million in annual donations and pays Sharpton over $241,000 in salary. In 2015 when NAN collected $6.9 million, Sharpton rewarded himself with a 71% pay rise to over $412,000 including a $64,400 bonus. However, the Baptist minister said the bonus was not an actual raise but to make up for past salaries he didn't receive. His wealth is estimated at somewhere between $500,000 and $5 million.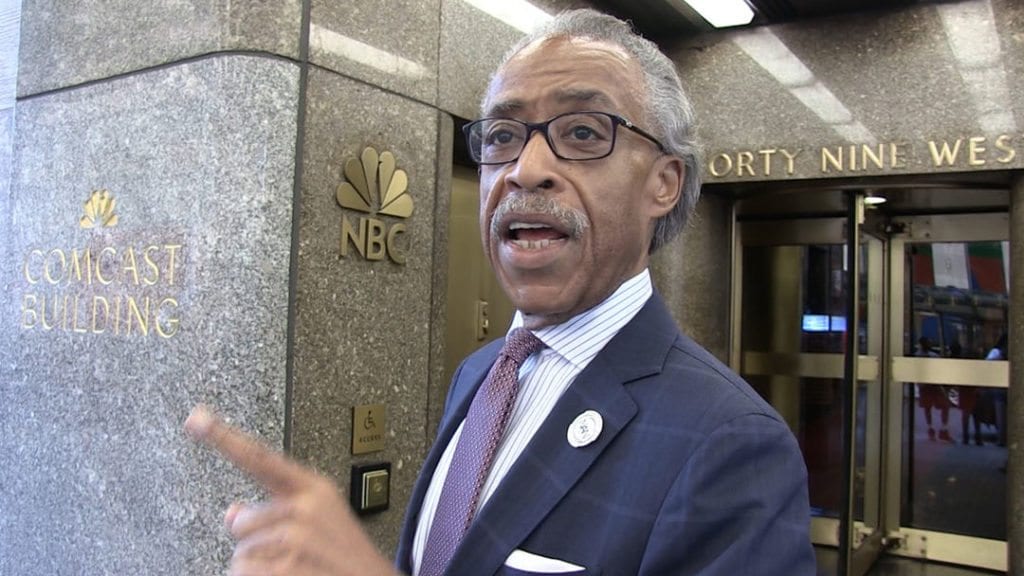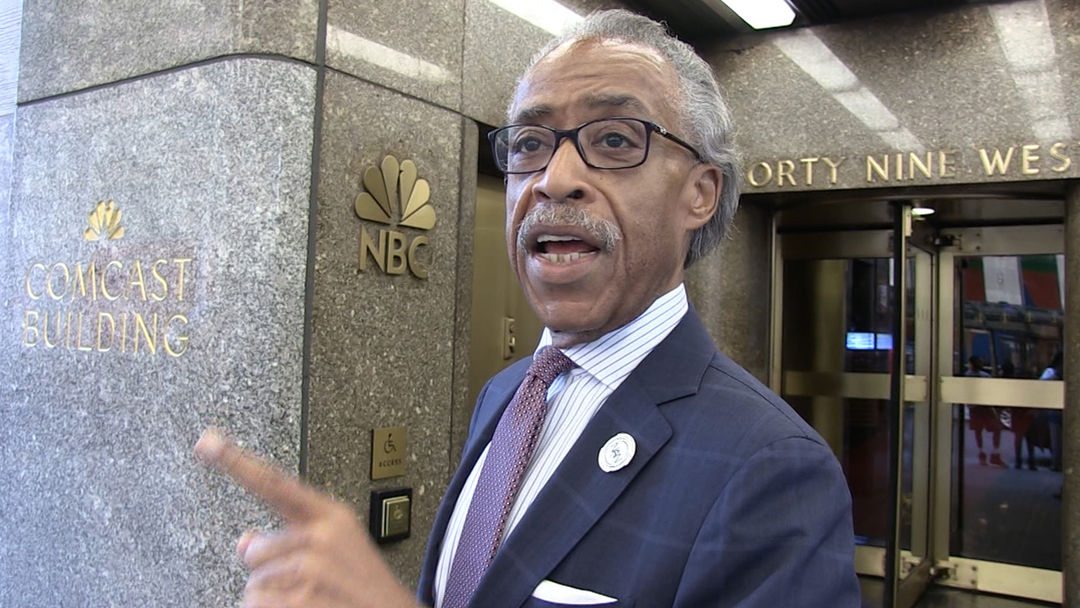 His TV Gigs and Other Endeavors Including Tax Problems
Sharpton's activism has also made him popular on TV. He has made guest appearances on hit shows like The O'Reilly Factor on Fox, and CNN programs. He has also made guest appearances on movies like Malcom X, Bamboozled as well as TV series like Boston Legal, Law & Order, and New York Undercover.
Sharpton is the anchorman of MSNBC political talk show PoliticsNAtion. The program premiered on August 29, 2011, on the 6 PM weekday time slot before moving to once a week 8 AM slot on Sundays. From 2013, Sharpton began earning $500,000 per season of the show.
Sharpton also earns from his for-profit businesses including Raw Talent, and Revals (Rev. Al) Communications. The former is a repository for money he garners from speaking engagements. Also an author, Sharpton has penned at least three books.
Sharpton's tax problems date as far as the late 1980's when he was charged with 67 felony counts of tax evasion, larceny, and fraud. He pleads guilty in 1993 to the misdemeanor charge of failure to file state income tax for 1986. Sharpton's tax issues have since intensified, majorly due to poor divisions between business and personal earnings- a common problem faced by entrepreneurs.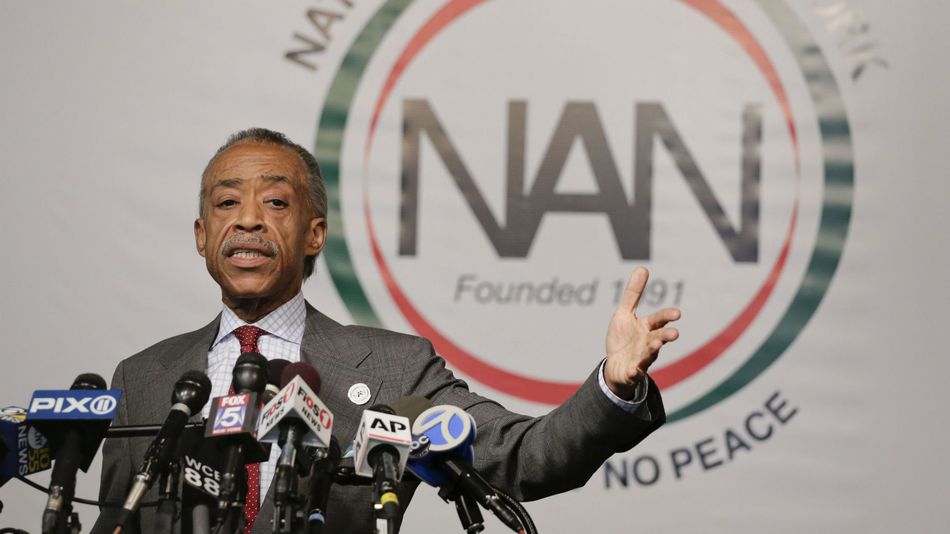 Following his 2004 failed bid for the White House, the Federal Electoral Commission discovered improper activities on his campaign team. Sharpton improperly received over $200,000 in private funds and was required to pay back. Also, his NAN which per public records were facing a financial crisis at the time took up financial responsibilities legally meant to be financed by the campaign itself.
Consequentially, NAN was forced to rely on money meant for tax payroll for survival. In 2007, the non-profit came under probe for failure to release proper financial statements as required of non-profits. Subsequently, it was discovered that it owed high six figures in back taxes. Apparently, when business began to bloom, NAN wasn't paying taxes. Sharpton has since claimed the non-payments to be unintentional.
Sharpton's for-profit business, Raw Talent was also discovered to be owing back taxes for years.
In 2014, it was revealed that Sharpton and his numerous businesses owed a combined $4.7 million in back taxes to the IRS and New York State. However, Sharpton disputed the figure but admitted that he was paying off what he owed to the government after reaching a negotiation with them.
What To Know About Al Sharpton's Wife, Kids and Rumors of New Girlfriend
Rev. Al Sharpton's first marriage was to Marsha Tinsley and the union lasted for just about one year. His second marriage was in 1980 after he met then backup singer, Kathy Jordan while on a James Brown tour in 1971. The two began dating and walked down the aisle in 1980. They had two beautiful daughters together before their unfortunate separation in 2004 – 24 years after their wedding. Their daughters are, Dominique Sharpton and Ashley Sharpton.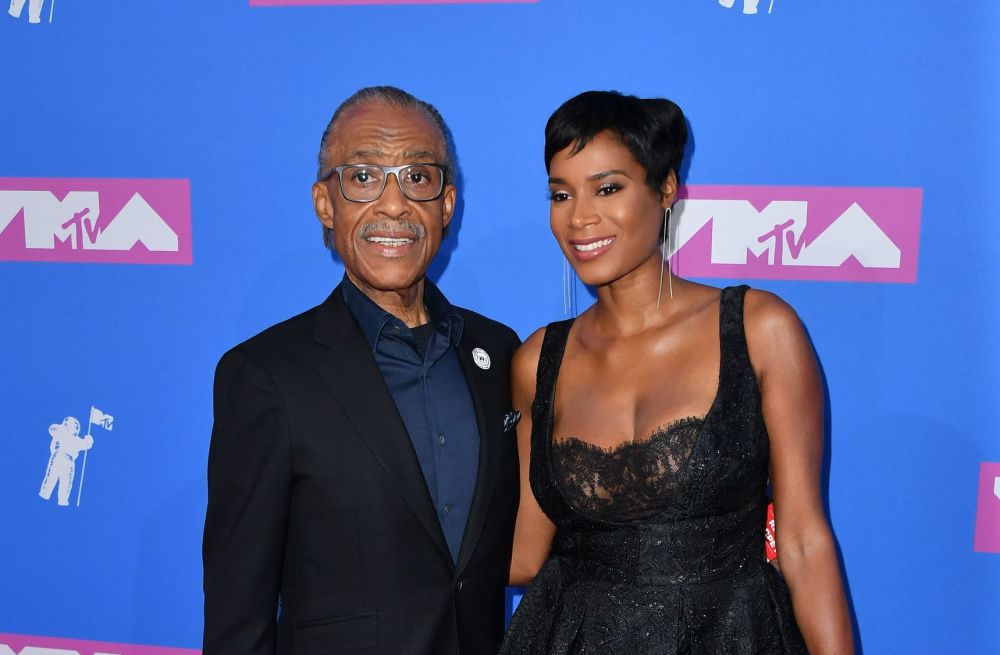 Currently, Al Sharpton is clearly dating someone in what will be his first relationship since separating from his wife, Kathy. He has been conspicuously noticed with a lady, 20 years younger than he is, Aisha McShaw, who without any hesitation has claimed that she is Sharpton's girlfriend. This in itself would not be an issue, as the reverend is at liberty to date owing to his over a decade separation from his wife. But the issue arises from the fact that he is still legally bound to his former wife as their separation is yet to be legalized into a formal divorce.