Fans of Adele have seen her make giant strides in the American entertainment industry, thus winning lost of awards including six Grammy Awards in a single night; multiple entries in the Guinness Book of World Records, named one of the 100 Greatest Women in Music and one of the most influential people in the world, but when it comes to Adele's family, very little is known about her.
The Tottenham-born singer is famed for her notoriously private life which can be quite frustrating to her extremely large fanbase who wish to know more about their favorite singer. In the bits and pieces of news that has been leaked over the years about Adele's family, we compile some information you should know about her. Check them out below.
Who is Adele's Family?
To talk about Adele's family, it is wise to start with her first family – her parents, a Welsh father named Marc Evans and an English mother named Penny Adkins. Adele never had a traditional two-parent family growing up because her father, Marc, left the family when she was two years of age, forcing her mother to raise her alone.
She was raised by her mother, Penny Susan Adkins who worked as a furniture maker and an adult-learning activities organizer to make ends meet. Her mother Penny was born in 1968 and is the youngest of five children born to her parents, John Doreen Adkins. She gave birth to Adele at the age of 18.
With her only family, she lived in Brighton for two years before they relocated back to London. There, she lived in Brixton with her stepfather, Simon, whom her mother married when she was 11 years of age. They also lived in West Norwood in South London.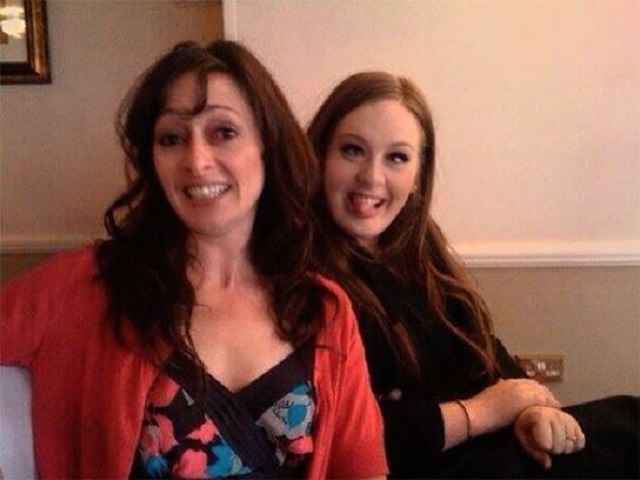 Since she became a successful singer, not much has been known about Adele's mother but it is believed she has enjoyed her daughter's huge success having supported her pursuit of a music career as a child.
With the help of her mother, Adele attended the BRIT School for Performing Arts & Technology, graduating in May 2006. It is believed that Adele bought a $950 thousand apartment for her mother in London in 2013.
Who is Her Son?
Another member of Adele's family is her son, Angelo James Konecki. He was born on the 19th of October, 2012 from Adele's relationship with Simon Konecki. Adele and Simon, who is a charity entrepreneur, began dating sometime in the summer of 2011. Like every other detail about Adele's personal life, news of the relationship did not filter to the public until 2012 when they were spotted on a vacation together in 2012.
Sometime in 2017, Adele and Simon Konecki officially became a family when she confirmed during a Grammy acceptance that they had gotten married in a private wedding. They were husband and wife for about two years until April 2019 when they announced in a statement that they were separated and are getting a divorce.
Although they are separated, Adele and Simon Konecki continue to be a family to their son, Angelo as co-parents.
Does She Have a Daughter?
The short answer is no, Adele does not have a daughter. At least for now, until perhaps in the future if or when she gets into a relationship. The longer answer is while Adele does not have a daughter of her own, during her marriage to Simon Konecki, she had a stepdaughter from Simon's previous marriage to fashion stylist, Clary Fisher.
Simon was married to her between 2004 and 2008 and they gave birth to their only daughter in 2007 before getting divorced in 2008.
See Also: Does Bruno Mars Have Kids? Who Are His Father, Mother, Family?
Other Facts About Adele's Family
1. Her mother, Penny Adkins separated from her stepfather three years after they got married in 1999. However, Adele maintained a close relationship with him and she thanked him in the booklet of her debut album, 19.
2. Adele has a very close relationship with her mother, Penny. She has referred to her as her best friend on multiple occasions and she has a tattoo representative of her mother on her left wrist. The tattoo is a shape of a penny.
3. Adele once sued a UK photo agency that published paparazzi images of her son during a family outing in 2013. The case was settled in 2014 and the agency paid damages.
4. Adele's cover of the song, Lovesong by The Cure was dedicated to her mother. She recorded the song in Malibu while she was working on the album, 21.