Sometimes, actors land the golden opportunity of reaping a long-term pay off a key role played in a smash movie or TV series that has gone into syndication. Jason Alexander is one of those actors who has accumulated staggering wealth from playing the main role in a successful TV show. He sits on a net worth estimated at $50 million, thanks to his various engagements in the entertainment industry and the standard SAG residuals he makes from the reruns of the popular '90s sitcom, Seinfeld.
Aside from pocketing huge paychecks for his role in the aforementioned hit series, Jason has worked hard to build his net worth from other successful efforts, including working as a screenwriter, director, and producer. He equally organizes comedy tours in different countries. With all these, it's not surprising that the comedian cum actor is a multi-millionaire.
He Began Building His $50 Million Net Worth through Appearances in Theater Productions
Jason Alexander kicked off his acting career in 1981 at Neil Simon Theater where he portrayed Joe in the musical, Merrily We Roll Along. At the early stage of his career, Alexander performed as a dancer at the off-Broadway revue parodying musical theater, Forbidden Broadway.
He additionally built his profile, as well as his wealth status from featuring in the stage production of The Rink (1984), Personals (1985-86), and Broadway Bound (1986-88). He then moved on to win many hearts with his role in Jerome Robbins' Broadway which landed him Tony Award for Best Actor in a Musical, as well as a Grammy Award for Best Musical Theater Album.
The actor further received undisclosed salaries for his subsequent roles in other stage works such as Accomplice (1990), The Producers (2003-04), The Odd Couple (2008), Broadway Bound (2013), Fish in the Dark (2015), among others.
Paychecks from Movie Roles Have Contributed a Great Deal to His Wealth
Beyond his theater roles, Jason Alexander has thus far accrued over 70 acting credits to his name and in the process, bolstered his financial standing. In the many years he has spent in the film industry, Jason has been the star of a few successful acting projects. In 1990, while still playing George Costanza in Seinfeld, Alexander landed a role in the blockbuster movie, Pretty Woman.
He portrayed Philip Stucker, an insensitive money-hungry attorney in the romantic comedy film also starring Richard Gere and Julia Roberts. The film grossed $463.4 million at the worldwide box office on a budget of $14 million and was ranked the third highest-grossing movie of 1990. To date, Pretty Woman still holds the record for the highest number of ticket sales ever for a romantic comedy in the United States.
Pretty Woman Movie Poster – Julia Roberts & Richard Gere. #PrettyWoman ##PrettyWomanMovie #movie #JuliaRoberts #RichardGere #RoyOrbison #PrettyWomanMusical #OhPrettyWoman pic.twitter.com/R2RVrXsC4K

— Roy Orbison Jr (@Royorbisonjr) December 20, 2017
Although it's still uncertain how much Jason Alexander cashed in from the success of the film, he must have garnered an impressive sum for his excellent depiction. He subsequently starred in Jacob's Ladder, I Don't Buy Kisses Anymore, Coneheads, For Better or Worse, and Dunston Checks In before playing a voice role in the 1996 Walt Disney's animated musical drama film, The Hunchback of Notre Dame which was commercially successful. The movie emerged the fifth highest-grossing film of the year after earning over $325 million at the box office on a budget of $100 million.
Jason Alexander further augmented his net worth with the undisclosed fee he earned from playing inept womanizer, Mauricio Wilson, in the fantasy romantic comedy film, Shallow Hal, sharing screen space with Jack Black and Gwyneth Paltrow. Following its theatrical release in November 2001, the film grossed more than $140 million against a production budget of $40 million.
Jason Alexander Has also Made Good Money from TV Shows
On the TV front, beyond starring in the smash TV series, Seinfeld, from 1989 to 1998, the award-winning actor has scored roles in other commercially successful TV series, mostly as a voice actor. They include Duckman (1994-97), Aladdin (1994), Everybody Hates Chris (2006-07), Robot Chicken (2017, 2019), The Orville (2018-19), Young Sheldon (2018-2020), and Harley Quinn (2019-2020).
He additionally scored voice roles in video games such as Disney's Animated Storybook: The Hunchback of Notre Dame (1996), The Hunchback of Notre Dame: Topsy Turvy Games (1996), and Kingdom Hearts 3D: Dream Drop Distance (2012).
While he has pulled off many more TV shows, none has been as lucrative as Seinfeld. It remains the most significant project of his acting career.
The Actor Has Made About $45 Million from Seinfeld
From 1989 to 1998, Alexander played his best-known role, George Costanza, in 179 episodes of the cult classic series, Seinfeld, which is regarded as one of the most beloved and successful sitcoms of all time. The show ran for nine seasons on NBC and made its stars wealthy, having made billions of dollars in syndication since 1998. Jason and other supporting cast members like Julia Louis-Dreyfus and Michael Richards pocketed minimal salary per episode during the first four seasons of the sitcom.
But then, before the beginning of the fifth season, they bargained for a salary raise and began earning $150,000 per episode, which accumulated to almost $3.8 million per season. They also went into another negotiation in 1997 before the debut of the season finale, requesting for a salary raise and equally a stake in the backend profit of the show. They were denied the latter but successfully negotiated a massive salary raise.
Although the trio anticipated for $1 million per episode which Jerry Seinfeld was earning at the time, they were paid $600,000 per episode of the final season. Jason Alexander, in all, raked in approximately $45 million in base salary from Seinfeld.
How Much Does He Make from Seinfeld Reruns?
Having been denied a stake in the backend profit of the TV show, Alexander and other supporting cast members don't reap much from the bountiful success of the '90s hit show. Seinfeld earns at least $50 million per year from syndication profits for the show's creators, Jerry Seinfeld and Larry David, as the two held out for a 15% stake in the show during their negotiation with NBC.
In contrast, Jason, Julia, and Michael have individually earned around $250,000 from standard SAG residuals for the syndication run in 1998. Also, they are said to be earning a smaller share of royalties from the successful show that has generated more than $4 billion in syndication runs. The Seinfeld's supporting cast members also participated in the DVD sales profit sharing in the late 1990s.
Is Jason Alexander the Richest Seinfeld Cast Member?
Although Jason Alexander has gained incredible wealth with his role in Seinfeld, he is far from being the richest amongst the stars of the TV show. Jerry Seinfeld who served as the creator of the eponymous show and the lead character sits on a net worth estimated at $950 million as of 2020.
After creating a pilot titled The Seinfeld Chronicles together with David for NBC in 1989, Jerry encountered unprecedented success when his show began airing on NBC as Seinfeld.
In the first season, he pocketed a salary of $20,000 per episode which eventually moved up to $40,000 in the second and third seasons, making a total of $3.5 million. He later earned $100,000 per episode for his work in seasons 4, 5, and 6 which has a total of 70 episodes. In the seventh and eighth seasons, Jerry's salary was increased to $500,000 and he earned a total of $23 million at the time.
He additionally pocketed $1 million per episode and thus, emerged the first TV actor to earn such an astounding figure per episode of a show. Adding up his salary alone from Seinfeld, the comedian made around $60 million which is a nominal amount compared to how much he makes from the show's syndication deals. Jerry Seinfeld reportedly pockets $400 million per syndication cycle. He is ranked as one of the highest-paid comedians in the world, having made $69 million between June 2016 and June 2017.
He also bagged $27 million as his cut from the selling of Seinfeld to Hulu for $180 million in the year 2015 and equally, $75 million from Netflix's syndication deal in 2019 valued at $500 million.
Another of Seinfeld's cast member who has accumulated more wealth than Jason Alexander is Julia Louis-Dreyfus. She has a net worth estimated at $250 million. Aside from earning $600,000 per episode during the ninth season of the popular sitcom, Julia earned $250,000 per episode of the first few seasons of Veep, an animated TV series where she played Vice President Selina Meyer from 2012 to 2019. The Golden Globe award-winning actress later took home a huge paycheck of $500,000 per episode during the show's final seasons. Michael Richards who is also a supporting cast member on the show has a net worth of $45 million.
Endorsement Deals and Ad Campaigns Have Added to His Wealth 
Over the years, the actor has served as the spokesman of many top-notch brands. Since the 1980s, the dexterous actor has appeared in many ad campaigns including Western Union wire transfer, McDonald's McDLT hamburger, Hershey's Kiss, Sony Watchman TV, Miller Lite beer, and Pabst Blue Ribbon beer.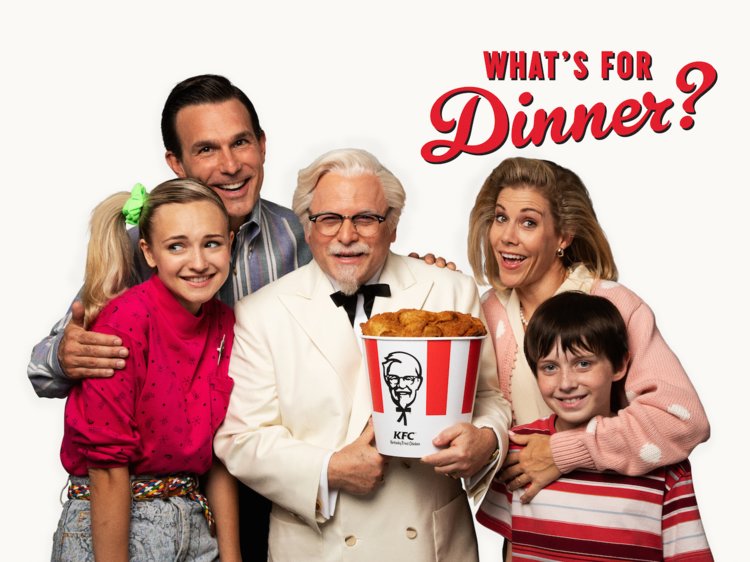 He added to his growing fortune when he appeared in a Rold Gold Pretzels advertisement that was aired during the Super Bowl in 1995. More so, he worked as a spokesperson for Kentucky Fried Chicken (KFC) in 2002 and appeared in their commercials alongside Barry Bonds, as well as Tristan Rehn. He later made an appearance in a commercial for the American Society for the Prevention of Cruelty to Animals (ASPCA) in 2007.
Furthermore, Alexander reprised his role from the 2002 KFC ad campaign in the 2018 KFC commercial. He is among celebrities such as Darrell Hammond, George Hamilton, Dolph Ziggler, Rob Lowe, and Ray Liotta who have had the privilege of playing Colonel Sanders in a KFC commercial.
Jason Alexander Makes Good Money from Stand-up Comedy Shows
Jason Alexander has shown off his humorous side and improvisational skills through a handful of comedy gigs. In 2006, he performed a magic act at The Magic Castle situated in Hollywood, California and his performance landed him The Academy of Magical Arts Parlor Magician of the Year award. In the same year, he organized his own show, Jason Alexander's Comedy Christmas where he performed and equally displayed his singing prowess.
This show is going to be a blast. Hope you can come. pic.twitter.com/61PXWBTkOv

— jason alexander (@IJasonAlexander) July 27, 2018
Through thousands of dollars made from his show's ticket sales, Jason Alexander tremendously increased his net worth which continued to experience exponential growth as the film producer additionally held comedy tours in Australia titled Jason Alexander's Comedy Spectacular in 2008 and 2009. He also served as the host of the LOL Sudbury opening night gala held in Sudbury, Ontario, Canada in 2008.
Then in 2010, the comedian held another show, The Donny Clay Experience, in Las Vegas, Nevada, and equally toured around other US cities. Since 2013, he has been performing at his show, An Evening With Jason Alexander and His Hair, touring the United States and Australia. The show features music, stand-up, and improv comedy, as well as audience interactions. Tickets were sold for $39.99, $59.99, and $79.99 while the tickets for a special meet and greet package were sold for $125.
Being a Director and Producer Have Made Him Richer
Jason Alexander began working behind the scenes in 1999 when he served as the writer of The Whitey Show. He followed it up by creating the TV series, Bob Patterson, which had an unsuccessful run as it ended after one season. Nonetheless, Alexander moved on to write eight episodes of Dinner with Dad in 2017 and equally created nine episodes of Hit the Road in the same year.
Members of the Swallow family, plus some guy in the rear. Loving shooting the new one. #hittheroadtv pic.twitter.com/rWLxIVp2tg

— jason alexander (@IJasonAlexander) June 27, 2017
He has over nine credits as a director, having made his directorial debut in the 1995 film, For Better or Worse, followed by directing three episodes of Seinfeld from 1992 to 1998. Other films and series Jason Alexander has directed include Just Looking (1999), Campus Ladies (2006), Everybody Hates Chris (2007-08), Criminal Minds (2009), 'Till Death (2010), Franklin & Bash (2012), and Mike & Molly (2012).
Jason produced Agent Cody Banks (2003) and its sequel, Agent Cody Banks 2: Destination London. The former grossed over $58 million at the box office on a budget of $28 million while the latter earned $28.8 million on a budget of $26 million. He also worked as the producer of The Whitey Show (1999), Bob Patterson (2001), Listen Up (2004-05), Mark Lembeck Technique (2016), and Hit the Road (2017).
The Pretty Woman actor has broadened his revenue streams by providing soundtracks in several films and TV shows like Bye Bye Birdie (1995), The Hunchback of Notre Dame (1996), Cinderella (1997), Seinfeld (1991-98), Madeline: Lost in Paris (1999), A Christmas Carol: The Musical (2004), Lucky Stiff (2014), Hit the Road (2017), Young Sheldon (2018), and many others.
Jason Alexander's Top-grossing Projects and What He Earned
Seinfeld (1989-1998)

Generated over $4 billion
Earnings: $44 million

Pretty Woman (1990)

Grossed $463.4 million
Earnings: N/A

The Hunchback of Notre Dame (1996)

Grossed $325.3 million
Earnings: N/A

Shallow Hal (2001)

Grossed $141.1 million
Earnings: N/A

Agent Cody Banks (2003)

Grossed $58.8 million
Earnings: N/A

Agent Cody Banks 2: Destination London (2004)

Grossed $28.8 million
Earnings: N/A
A Recap of All His Sources of Income
Theater Works
Movie and Television Roles
Endorsement Deals and Ad Campaigns
Comedy Tours
Screenwriting
Directing and Producing Films and Shows
Providing Soundtracks for Movies and TV Shows
The Film Producer Has Donated Huge Sums to Charity
Jason Alexander is an ardent poker player who has made a lot of money from the card game but has used it to support charitable organizations. He has participated twice in Celebrity Poker Showdown on Bravo TV and won $500,000 prize money during season eight of the show. He later donated the money to The United Way of America, a non-profit organization based in Virginia.
In like manner, he donated the $250,000 he won from participating in Who Wants to Be a Millionaire in 2002 to three charity organizations.