50 Cent is one name that rings a very loud bell in the world of hip hop. Over the years, the rapper rose to become one of the biggest forces in the rap world, selling out millions of records and gaining a global fan-base of very loyal supporters who consider him among the greatest ever American rappers. Beginning his career from the late 1990s, he went from rock bottom to global stardom, cementing his place as one of the most exciting hip hop stars of his generation, and raking in a lot of money in the process. However, despite making a lot of money during his career, 50 Cent lost a very large chunk of his wealth later in life after he began to experience a series of misfortunes and engaged in bad deals. Now, fans have often wondered how much the rapper is worth at the moment. What is 50 Cent's net worth right now? Let's take a look at this.
How 50 Cent Became Famous
50 Cent was born on the 6th of July 1975 in Queens, a borough of New York City, USA and grew up with the rest of his family in South Jamaica, a neighborhood of Queens. It is noteworthy that even though he is now widely known around the world as 50 Cent, the rapper's real name is actually Curtis James Jackson III.
The rapper had a rough time as a child. His mother died when he was 8 years old and his father eventually left him so he was left with his grandmother who raised him. According to reports, 50 Cent started boxing when he was 11 years old, often appearing in a local gym to spar with other fighters. By the time he was just 12 years old, he had started selling drugs and engaging in other criminal acts. However, his grandparents, whom he was staying with, didn't know about his bad ways.
50 Cent was eventually caught with narcotics at Andrew Jackson High School where he was receiving his high school education. He was later arrested for selling four vials of cocaine to an undercover police officer and was eventually sentenced to three to nine years in prison. However, he served only six months in a boot camp and earned his GED in the process.
Following this chain of events, 50 Cent turned a new leaf and decided to do music. He started rapping in 1996 and soon found some attention among industry executives. This led to him being signed to Columbia Records in 1999. He recorded his debut album called Power of the Dollar but never released it after he got shot just days before it was released.
50 Cent eventually released his official debut album called Get Rich or Die Tryin' in 2003 after he got signed to Shady Records. The album shot him to global prominence and became one of the world's best selling rappers of that year. Over the years, he has released five studio albums, ten mixtapes, two video albums, and four compilation albums to wide acclaim. During this time, he sold over 30 million albums worldwide and won several awards, including a Grammy.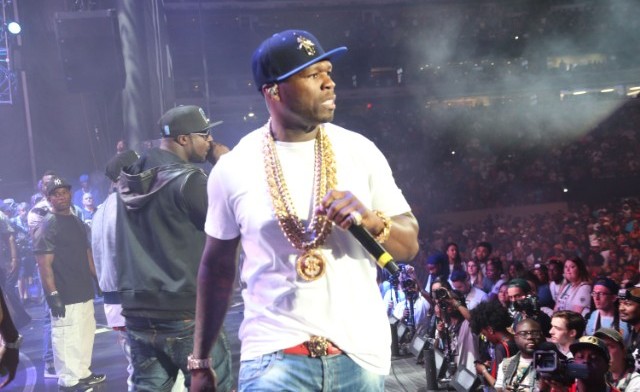 50 Cent's Net Worth
From the foregoing, it is apparent that 50 Cent has been able to make a lot of money during his career. He is on record to have been one of the best selling rappers at a period and has sold several million records around the world, becoming one of the highly successful rappers of his generation. So what is 50 Cent's net worth?
At the moment, 50 Cent's net worth has been pegged at $30 million by different sources. A very large chunk of his money came from his music but a lot also came from his acting; the rapper has appeared in a number of movies and series over the years. He has also gone into business and has several business establishments at the moment.
Some of the industries he has been involved in are artist and talent management as well as film production, and many other ventures including footwear, apparel, fragrances, and liquor.
How He Lost His Money To Bad Deals
50 Cent's net worth of $30 million today is quite huge but it is not a true reflection of what he was worth at the height of his fame and success as an artist. At the peak of his career, he was worth about $155 million but he lost a lot of that wealth later on. How did this happen?
According to reports, 50 Cent lost a large part of his fortune after many of the businesses he got involved in as well as some of his investments went bad. Some of these investments are reported to have lost their value during the 2008 recession in America. The rapper was also reported to have engaged in very reckless spending at the height of his fame.
Also, 50 Cent's clothing company called G-Unit Clothing, which was once very popular around the world, started experiencing a downturn after it severed ties with its parent company, Marc Ecko Enterprises. The clothing business has not recovered from the downturn ever since. 50 Cent also invested in a boxing promotions company but this also went bust after some time.
Read Also: Top 10 Richest Rappers In The World
He also lost money when he was ordered by a court to pay $7 million to Lastonia Leviston after he posted her sex tape online without her consent. He was also ordered to pay a whopping $17 million to Sleek Audio, a headphone manufacturer after a failed deal to launch his own headphone line. He was so overwhelmed by all this that in 2015, he declared bankruptcy with a debt of $32.5 million, shocking his many fans.
However, over the years, he has recovered from the tough times. Today, 50 Cent is gradually bouncing back again and is doing well with his $30 million net worth.