When news of Jennifer Lopez's engagement to Alex Rodriguez broke, it was met with fanfare, not just because of the fact both of them are major personalities in their respective fields but because they are two people who had suffered ill-luck when it comes to their relationships. However, as the celebrations died down, many wondered if the resulting marriage between Jennifer Lopez and Alex Rodriguez will suffer the same fate as their previous marriages.
We have taken a look at their relationship since it began, and have come up with five reasons why we think their marriage is going to survive and fans should rest assured. Check it out below.
1. Their children are Best Friends
Everyone knows that marriage can be very hard, and when you are a divorcee with children, it can get even harder to build another marriage, especially when you and your partner both have children from previous marriages. Jennifer Lopez and Alex Rodriguez each have two children from their previous marriages – a boy and a girl for Jennifer from her marriage to Marc Anthony and two girls from Alex's marriage to Cynthia.
However, while that might constitute a huge challenge in joining their families, their children have become close friends and eliminated any chance of conflict. From Instagram to Twitter, pictures abound of their children spending time together like one big family.
And if the statements from Lopez herself that the children have always wanted the couple to get married is anything to go by, then it is fair to say that the bond that will lead them to the altar will keep them married.
2. They Both have Deep Connections to the Bronx
Sharing deep connections about major aspects of each other's life is a valuable factor in ensuring the survival of marriage and that is something Jennifer Lopez and Alex Rodriguez's marriage will have.
Jennifer Lopez is a native of the Bronx, where she grew up and her family resided until 1999. It is a part of her life she has publicly acknowledged and appreciates. While Alex Rodriguez was not born in the Bronx, rather in Washington Heights, some of the best periods of his career were while he was playing in the Yankee Stadium.
Together, they share an affinity for the Bronx that we are sure has solidified their relationship and will keep them together for years to come.
3. Rodriguez Considers Lopez his Dream Girl
Most people have a dream partner, someone they have imagined themselves being in a relationship with, but most people never get to live that dream. Alex Rodriguez is not in that category, and even though his relationship history is filled with several A-list personalities whom many men would be proud to call fiancée, he has always had an eye for one girl – Jennifer Lopez.
According to sources close to the baseball player, he has always had a crush on Jennifer and that seems to have been corroborated with the fact that Alex says he feels like a kid when he is with her.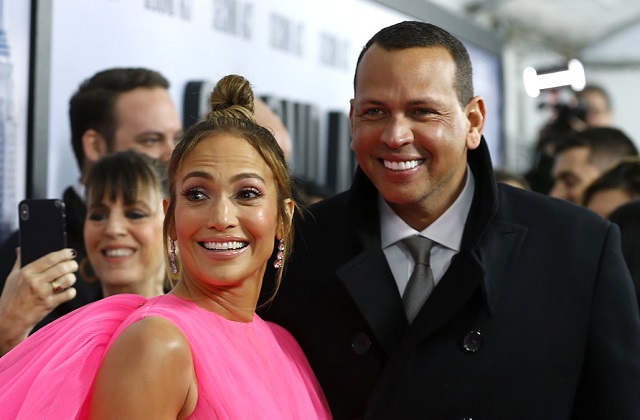 And because when you finally get a chance to live your dream, you fight like hell not to let go, we are confident that Jennifer Lopez and Alex Rodriguez's marriage will not only survive, but it will thrive.
4. They are Both Exceptional in their Careers
One of the sources of conflict in celebrity relationships is the imbalance in accomplishments between the couple and thankfully, that is not something Alex Rodriguez and Jennifer Lopez's marriage will have to deal with.
Alex Rodriguez is a baseball superstar with a lot of records to his name including the most career grand slams, while Jennifer Lopez has conquered both film and music, with several million albums sold, as well as several box office successes. Combined with the fact that they are both worth several hundred million dollars, there is no reason for career jealousy to rear its ugly head, which is another reason why this marriage will survive.
See Also: How Often Do Angelina Jolie and Brad Pitt Talk, Is There a Chance They Will Reconcile? 
5. They are a Perfect Hollywood Couple
We know, many personalities have been described as the perfect Hollywood couple over the years, but hear us out. While it might seem cynical, an A-list personality dating another A-list personality is a great business move for both parties, because of the effect on their public image, which can lead to a myriad of opportunities for either party.
In that regard, Jennifer Lopez and Alex Rodriguez are a perfect fit, because they each have a huge fanbase they can both benefit from. With couple names like A.Lo or J.Rod, there is an abundance of opportunities for merchandise, reality shows, and ultimately, a cross expansion of their respective fanbase.
Combine that with the obvious love and affection they share for each other and you are looking at a marriage destined to survive.