In various countries in the world, the Armed Forces is dominated by the men folk, however, women have their own place in this field as well. Over the past 400 years, women have been found in large numbers in the military. They have played many roles from ancient warrior women, to the women currently serving in conflicts, and resolving disputes. Although these women are physically endowed and beautiful like all other women, they have been trained to be strong-willed, tactful and skilled to handle their job properly, unlike their counterparts in pageants who are all beauties and no strength.
This list contains some attractive women soldiers from different countries around the world, who have dedicated their service to protect their respective countries and citizens. Take a look at them and find out if the female Armed forces of your country made it to the list.
25. Indonesian Army
A virgin in Indonesia is more likely to be accepted into the Indonesian army, as females who intend to join the military go through "the two-finger virginity tests" during the recruitment process. There is an unconfirmed claim that a virgin soldier is mentally healthier than a non-virgin. A Jakarta military doctor says the tests occur in military hospitals across Indonesia and is a way to cut down on the recruits and also to prevent naughty girls from joining the force and marrying young officers.
24. Philippines Soldiers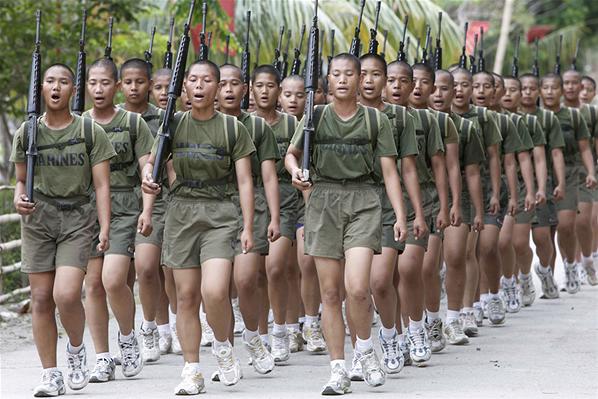 In the Philippines, young girls are considered often for recruitment as they tend to be more vibrant. These girls find it easy to learn and adapt to the hard military system, and as a way to divert their body consciousness, the hair of all-female soldiers is cut clean during their early stages in the military academy.
23. Mexican Army
This costume is worn by the Mexican army not to war but on special ceremonies. These female soldiers look elaborately colorful in their baggy skirts, but the manly shoes, armors, guns and hard looks make them more of a soldier than the housewives the costumes portray them to be.
22. Colombian Soldiers
The Military Forces of Colombia include three major military services: Army, Navy and Air Force (Title VII, Chapter VII, Art. 217). These forces have a sparing number of women, and the women are well taken care of in terms of resources, equipping and training. In 1999, Colombia assigned 3.6% of its GDP to defense, according to the National Planning Department, and by 2007 the figure had risen to 6.1% of GDP, one of the highest rates in the world.
21. Venezuelan  Soldiers
The National Armed Forces of the Bolivarian Republic of Venezuela are controlled by the Commander-in-Chief (the President) and a civilian Minister of Defense. In addition to the army, navy, and air force there is also a national guard and national militia primarily focused on internal security. The primary purpose of the armed forces is to defend Venezuelan territory from attack, combat drug trafficking, provide search and rescue capabilities, aid the civilian population in case of natural disasters protection, as well as numerous internal security assignments. The Venezuelan armed forces have over 115,000 personnel and a good number of them are females.
20. North Korea
The Republic of Korea Armed Forces also known as the ROK Armed Forces, are the armed forces of South Korea., while The Korean People's Army is in charger of North Korea. ROK is one of the largest standing armed forces in the world with a reported personnel strength of 3,600,000 including women. These ROK military forces are responsible for maintaining the sovereignty and territorial integrity of the republic. They also engage in humanitarian disaster-relief efforts, peacekeeping operations, and counter-terrorism operations.
19. Iranian Army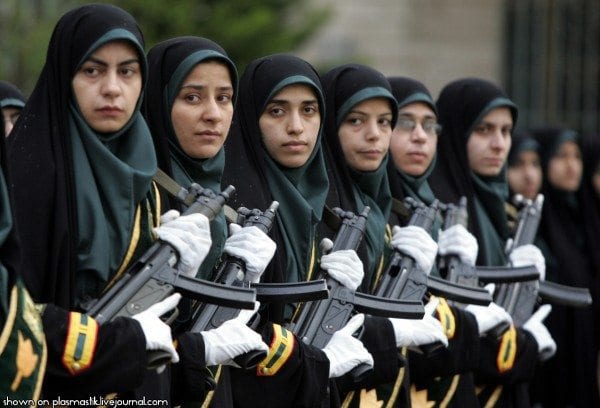 The Islamic Republic of Iran Army (IRIA) is the ground forces of the Military of the Islamic Republic of Iran and is also called Artesh. In 2007, the regular Iranian Army was estimated to have 350,000 personnel. Guess how many of them are women? A lot! Irrespective of the design of their uniforms, these females who find themselves in IRIA are among the hottest female soldiers in the world. They are trained by the best warriors and as such are very much on point when it is time for them to do what they were recruited for.
18. Hong Kong Soldiers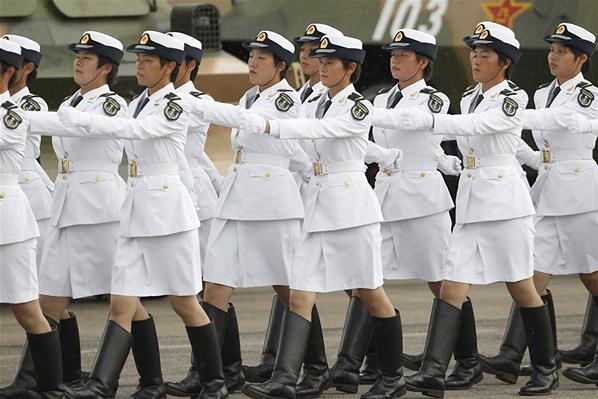 Female soldiers in Hong Kong do not only have military skills but also martial skills, which is an added advantage to their hotness. They can defend themselves and their citizens with or without weapons, any day, any time.
17. Bolivian Army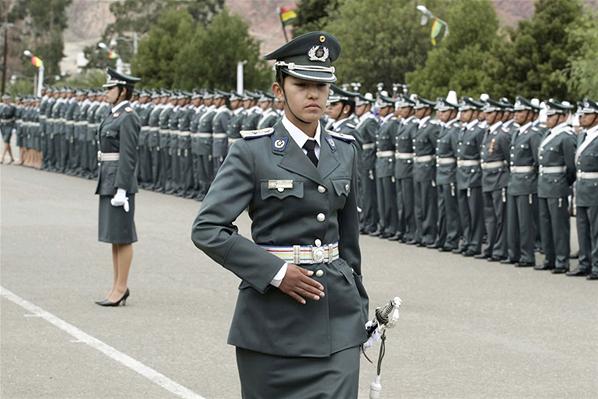 The Bolivian Army does not have as many women in it, but the few recruits are stern, hardworking and beautiful, which brings them to number 17 on this list.
16. Chinese Soldiers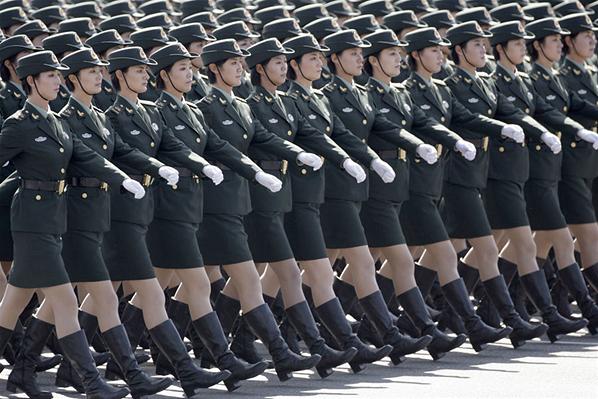 These gorgeous women belong to The Republic of China Armed Forces, also known as the ROC Armed Forces. The women are smart, skilled with both martial arts and self-defense skills, and also well endowed with good looks that can confuse their opponents in one look. Their male counterparts in the military are confident and proud to work with these females because they know their jobs and are very good at completing a mission without faulting
15. Polish Army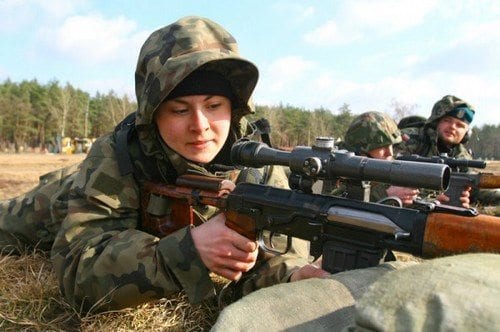 There are around 2,500 women in the Polish armed forces, and all women have the same rights as men to join and serve in the Polish Army, Navy, Air Force, and Special Forces.
14. Italian Soldiers

Italy is known to have pretty girls and so does the Italian Armed Forces. Between 1800 and early 1900, women were not allowed to join the army, they stayed back at home to take care of the children and wounded men who were brought back from war fronts. But in recent years, there has been massive recruitment of women in the Italian army due to the fact that these women have overtime proven their ability to add value to the organization. Besides, these beautiful women are better companies for male soldiers than male soldiers.
13. New Zealand

Female Soldiers in New Zealand are daring and sassy. They may not be as sexy and attractive as the female Serbian soldiers or the gorgeous Romanian soldiers but they have swag that makes them stand out in any crisis or any list.
12. French Soldiers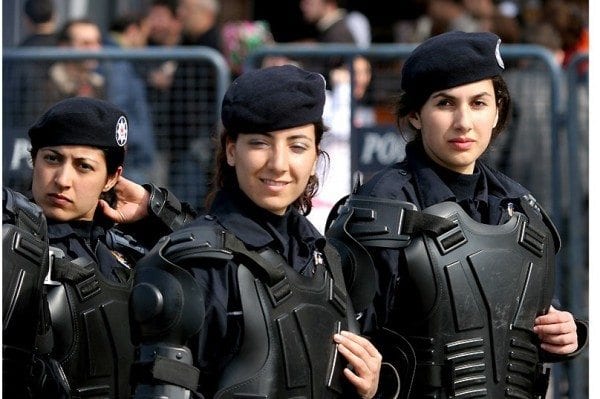 The French Army is the largest component of the French Armed Forces and has well-groomed and beautiful female soldiers. Aside from good looks, these french female soldiers have been trained to master their own strength. They respect their opponent and are careful to spare civilians. They are also obedient to their superiors and respect the laws and customs guiding their country.
11. U.S. Army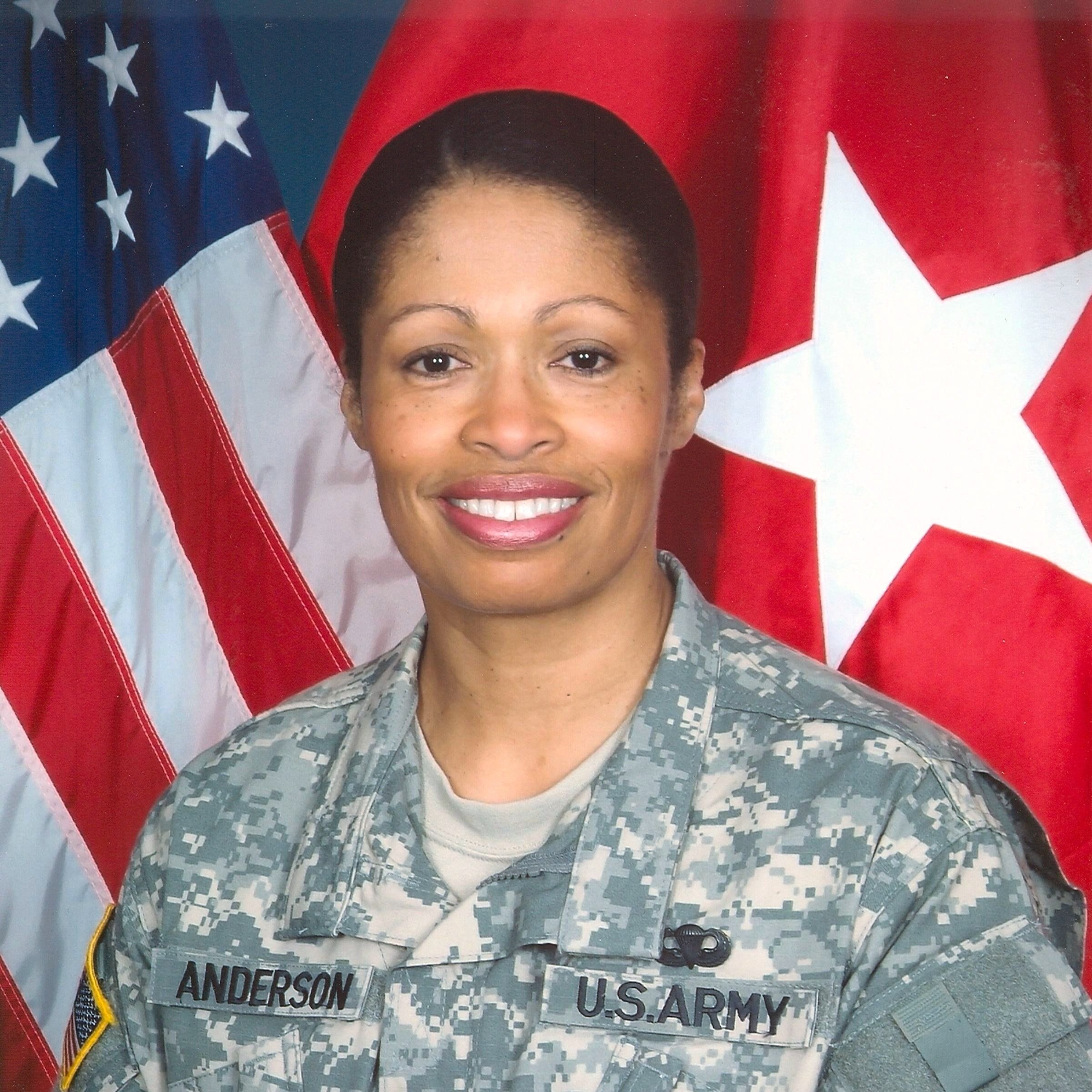 Women have been a part of the war effort since the Revolutionary War, but in the early days, they disguised as men in other to blend in. Currently, women make up 14% of the U.S. military. More than 165,000 women are enlisted and active in the armed services with over 35,000 additional women serving as officers.
10. Austrian Soldiers
The landlocked country, Austria, has no navy. But it has the Austrian Armed Forces which is divided into the Joint Forces and  Joint Command Support Centre. The Joint force consists of Land Forces, Air Forces, and Special Forces and women soldiers are mostly found in the air force. These women are adorable; they are hospitable when on intervention missions and are also very loving and accommodating.
9. Czech Republic Army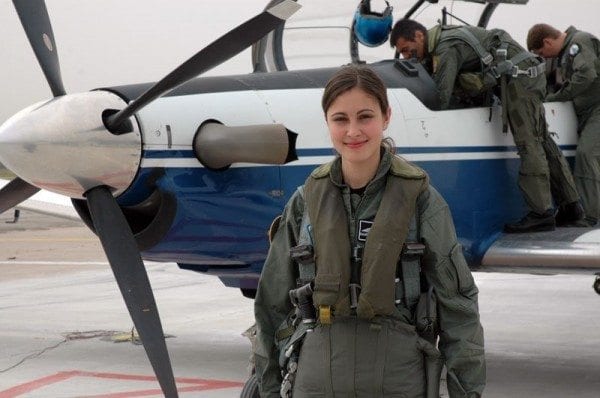 During World War II, Czech women acted as medical personnel, phone operators, and anti-aircraft gun crews but were not allowed in the military until after the War. They served in the Czechoslovakian unit in the Soviet Union, in the British Women Auxiliary Air Forces in the United Kingdom and the British Army in the Middle East. Now, they have become an indispensable part of the Czech Armed Forces and some of their positions proved to be indispensable, especially those in the Air Force.
8. Serbian Soldier

The Serbian Army has one of the cutest female soldiers in the world.  Just like the male soldiers, some of the females are given the responsibility to defend the sovereignty and integrity of Serbia. For a minute, imagine being hit by a bullet shot from this beautiful Serbian soldier's gun. Instead of it killing you, it will heal your heartbreak and make you fall in love with her. #Just kidding, but isn't she just hot?
7. British Army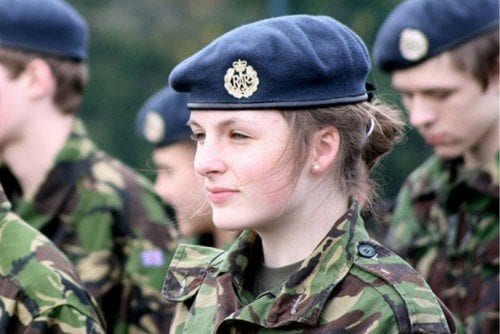 British women hold the 7th position among the world's hottest soldiers. They have been integrated into the British Armed Forces since the early 1990s, however, when it comes to primarily combat units in the Army, Royal Marines, and Royal Air Force Regiment, women are not included in such operations.
6. Pakistan Army
Women have been taking part in the Pakistan military since 1947 after the establishment of Pakistan and it is the only Islamic country where women perform military duties in hostile and combat military operations. In 2006, the first women fighter pilots batch joined the combat aerial mission command of PAF and since then women in Pakistan Army have been trained in combat missions like sniper, airborne and infantry warfare.
5. Israel Army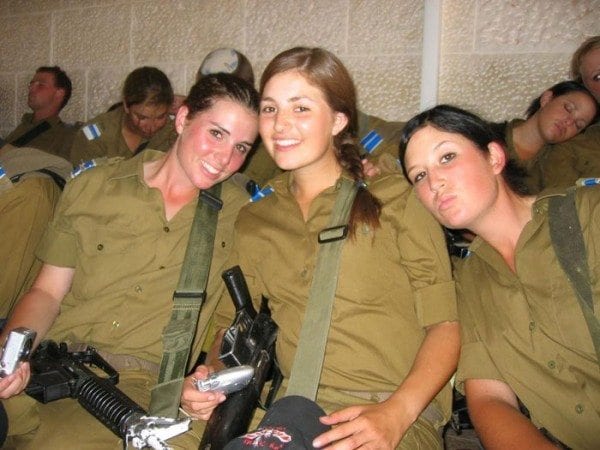 Israel is the only nation to conscript women and assigns some of them to infantry combatant service which places them directly in the line of enemy fire. All Israelis are forced to carry out national service when they turn 18 – meaning the nation's military is packed with female recruits. According to current figures, 31% of IDF soldiers are women – three times more than the UK.
4. Greece Army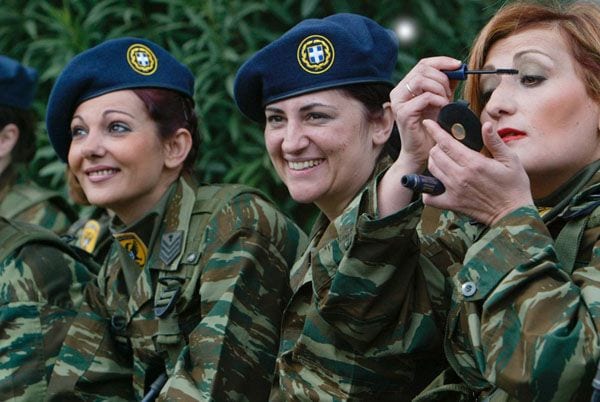 Greece currently has universal compulsory military service for males, under which all men above 18 years of age serve for 9 months. Women may serve in the Greek military on a voluntary basis, they are not required to enlist, as men are, and they have a preference when it comes to station posting. Irrespective of their job specifics, these female soldiers look good at all times.
3. Australian Army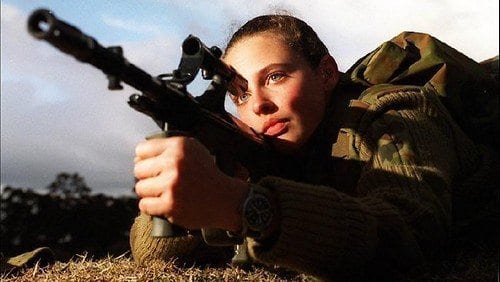 Women have served in Australian armed forces since 1899. They were restricted to the Australian Army Nursing Service, until World War II. This role expanded between 1941 to 1942 when the Royal Australian Navy, Australian Army and Royal Australian Air Force established female branches in which women took on supporting roles. Women were integrated into the services during the late 1970s and early 1980s and can now serve in most positions in the Australian Defence Force (ADF), including combat roles.
2. Russian Army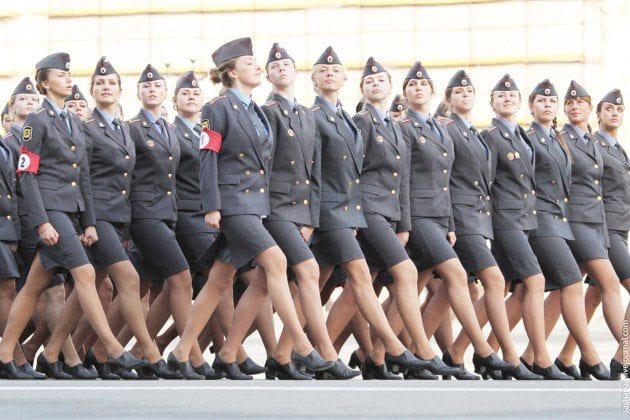 Russia has some of the most beautiful and well-groomed girls. During the Great Patriotic War, some Russian women played an important role in their country's military history. The recent female soldiers are gallant, agile and have magnificent figures like air hostesses, and that puts them at 2nd position among the hottest attractive armed forces in the world.
1. Romanian Army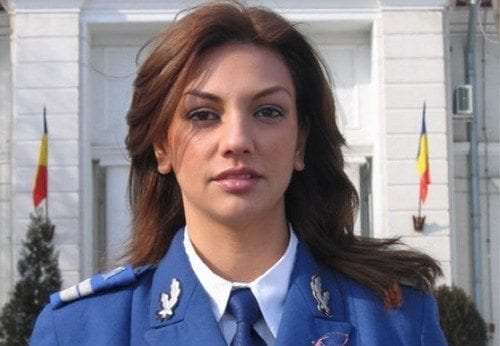 The Eastern European nation, Romania, has the hottest female and most attractive armed forces. This force may not be able to boast of the firepower of the world's top aggressive powers, but you can find one abstruse weapon they have – the sexiest female fighters and that's an apple beater.