21 Savage's net worth has been one of the highly discussed topics about the British rapper among his many fans scattered across the globe. This is not surprising at all considering the fact that he has been able to achieve an incredible level of success since he started out as a rapper. Within a few years, Savage has risen to become one of the dearly beloved British rappers. He has released several hit songs and has built a huge fan-base around the world. This has led to a rise in curiosity about his musical accomplishments and the extent at which it has translated to monetary rewards.
According to reports, 21 Savage has been able to rake in a massive $8 million over the years. This is quite commendable considering the fact that he has spent only a few years in the industry. Below is everything you need to know about the rapper's wealth.
21 Savage's Musical Journey
21 Savage whose real name is Shéyaa Bin Abraham-Joseph, was born on October 22, 1992. Born in Newham Hospital in Plaistow, London, England, the hip hop star now resides in America and pushes his music from there. It is noteworthy that even though he is British, he also has Dominican and Haitian roots.
21 Savage was inspired to start rapping after a close friend of his got killed in a shootout on his 21st birthday. At first, his rap career was financed by his late friend's uncle who loved his drive and bought into his dream. 21 Savage eventually released his debut single, Picky in 2014 to some acclaim. He later began to attract serious attention in the USA when he released his debut EP titled The Slaughter Tape on May 25, 2015. Because of the attention he got then, he was described as an "underground hero in Atlanta" by Interview Magazine.
As his fame grew in America, fans began to ask for an album from the rapper and he finally put out his debut project on July 7, 2017. The album titled Issa Album debuted at number two on the Billboard 200 and shot him to more prominence around the USA and even beyond. He also made some classy collaborations with other popular rappers including Post Malone and Drake, this went a long way to solidify his fame.
21 Savage released his second album titled I Am > I Was in December 2018. The album which debuted at number one on the Billboard 200, went on to stay at number one for two consecutive weeks. Today, Savage has become one of the really famous hip hop stars who have made their mark within a short time in the American hop hip industry.
How 21 Savage Achieved A Net Worth Of $8 Million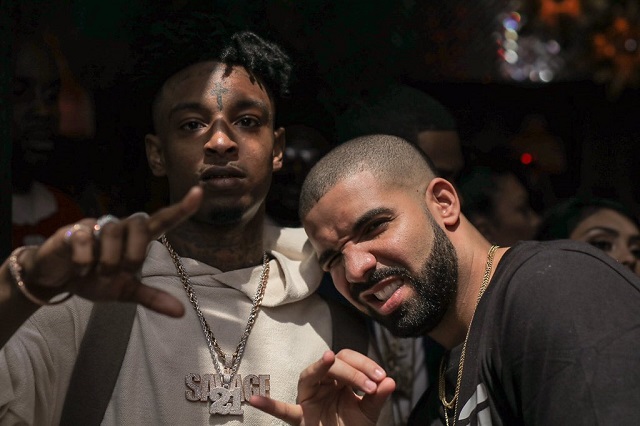 21 Savage's net worth is currently pegged at about $8 million by some sources, but other reports say he is worth even more with some magazines explaining that he has raked in $12 million so far. So, how did he manage to achieve this worth? Let's take a look at this.
There are many ways through which 21 Savage makes his money. Apparently, the rapper makes money from his album sales. According to reports, he has sold several hundred thousand album copies since he started rapping, raking in a lot of money in the process. Also, apart from album sales, the rapper is also reported to have raked in a lot of money from online streaming. In fact, his songs have been streamed several million times across the different streaming platforms on the internet, fetching him even more money.
21 Savage also makes money from the many collaborations he does with other hip hop stars across America, some of whom are heavyweights in the industry. Interestingly, the rapper is said to have the full ownership of all his master recordings. No doubt, this puts more money in his pocket.
As a rave-making rapper, 21 Savage also makes money from his live performances. The hip hop star performs around the USA several times every year, selling out shows and thrilling audiences with his sound and energetic stage performances. Being a rap star who is making some serious buzz around the world, 21 Savage apparently charges a high fee for making appearances at the different shows he performs in.